It was a really great Tuesday: amazing weather AND I went for another run! My comeback is live and happening!


A slow and steady 2 miler. It was fine, I felt out of shape, which is to be expected after not running for a month and a half. I came home and iced right away and felt pretty good. Minor achilles pain when I started running but it went away! I think until further notice/ pain, I'm back on the running scene!
In other news, my local park that I run in is all abloom for spring! I love it!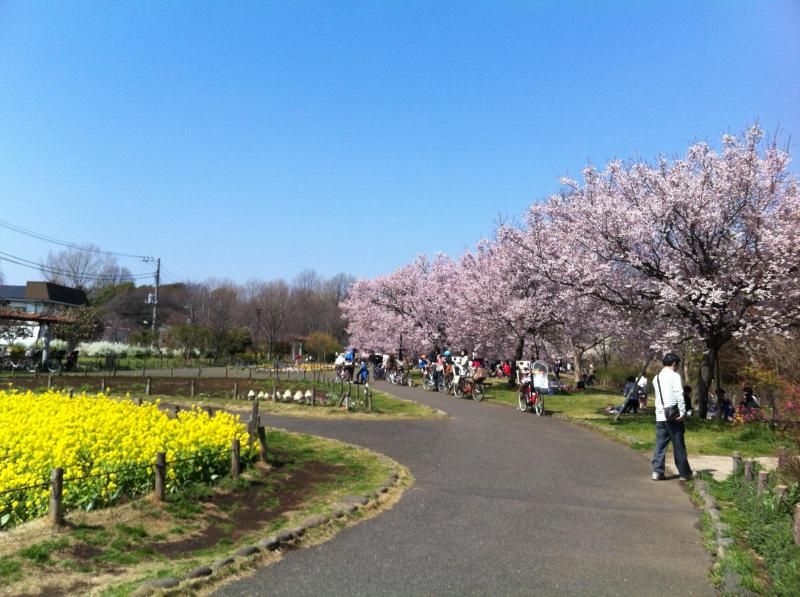 Those trees are sakura, or cherry blossom trees. In Japan every spring, it is customary to walk through the parks and enjoy the cherry blossoms. It's called hanami, and many people bring out giant cameras for some photography, or enjoy a picnic under the blooms. It's so pretty!
I attempted to get a pic of myself with the cherry blossoms on my run. Don't mind my glasses, I had shipping problems with my contact lenses (the life of an expat!) and am stuck wearing glasses for now. Fact: your dorkiest frames are the ones that stay on your face best during exercise. Sigh.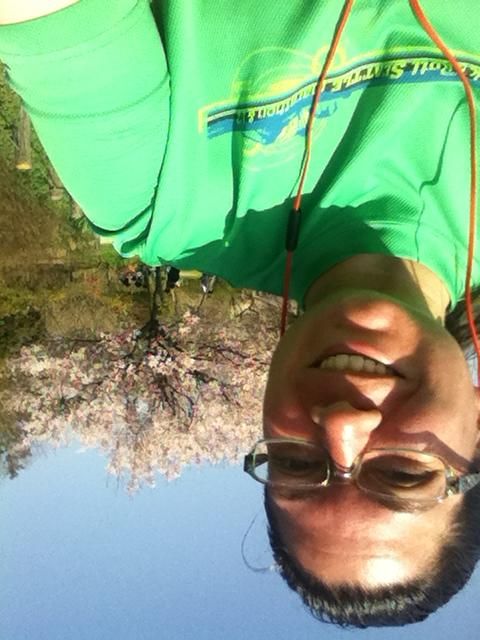 Once I was cooled off and hydrated post-run, I hit the textbooks for a bit. When I was fully committed to diet and weight loss (aka before I visited the states and fell off the band wagon, swearing I'd run it off as soon as I got home, til I got injured…) I had taken an avid interest in becoming a personal trainer, or maybe a running coach. I got the learning materials from the National Academy of Sports Medicine, but haven't been able to give it much time. So now I'm going over the material, and maybe next time I'm in the states I can take the exam.
Now I'm not sure if these two things go hand in hand, but I did have a study buddy my mom sent to me from the wonderful folks at See's Candies…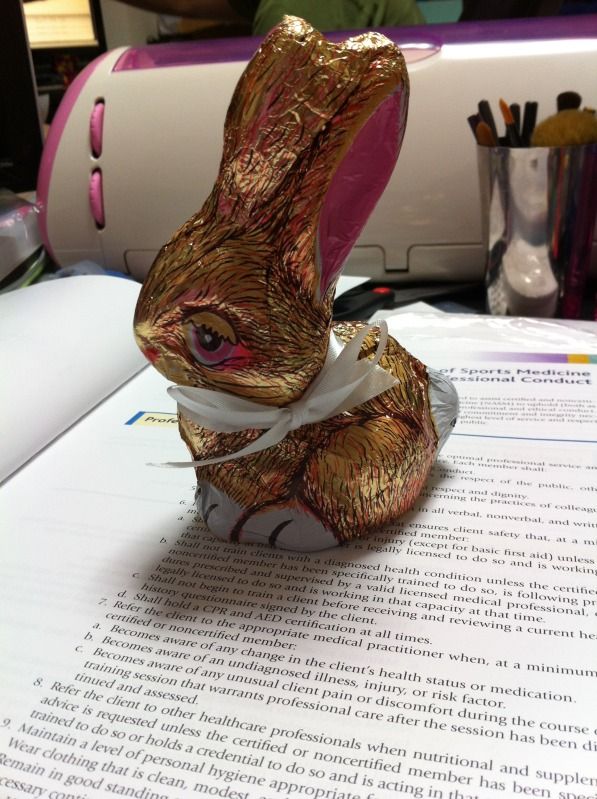 I hope you all have a great Tuesday!