Once upon a time, Dan's Aunt Brenda gardened some zucchini and went out of town for a few weeks. When she returned, they were absolutely HUGE.


At Dan's family reunion, Aunt Brenda gifted us a zucchini.


As I was on crutches at the time, Dan's father carried it to the car for me.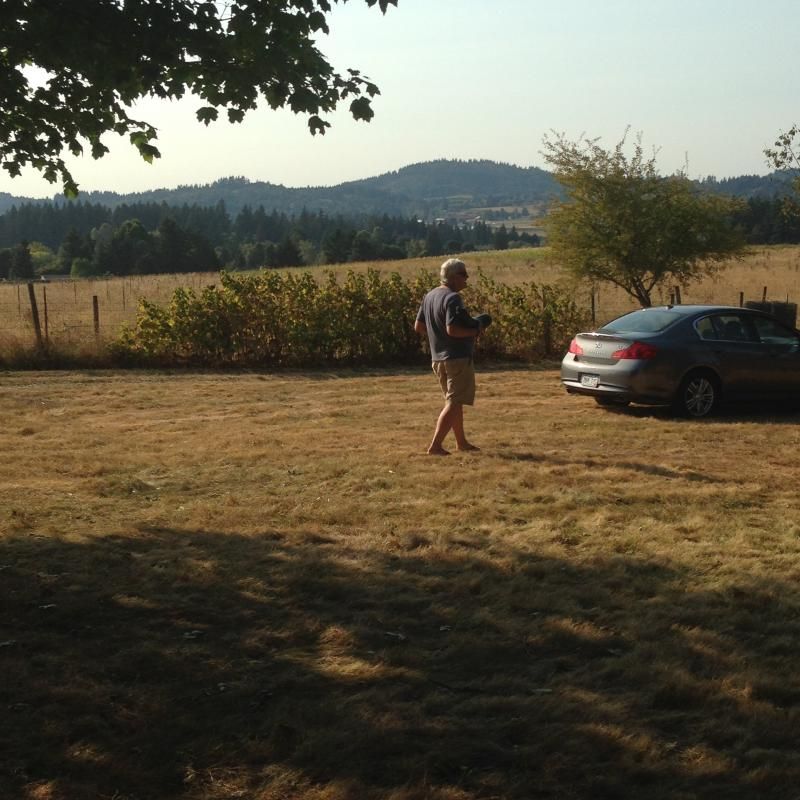 I brought the zucchini home to Seattle where Kelsey laid eyes on it and loved it immediately.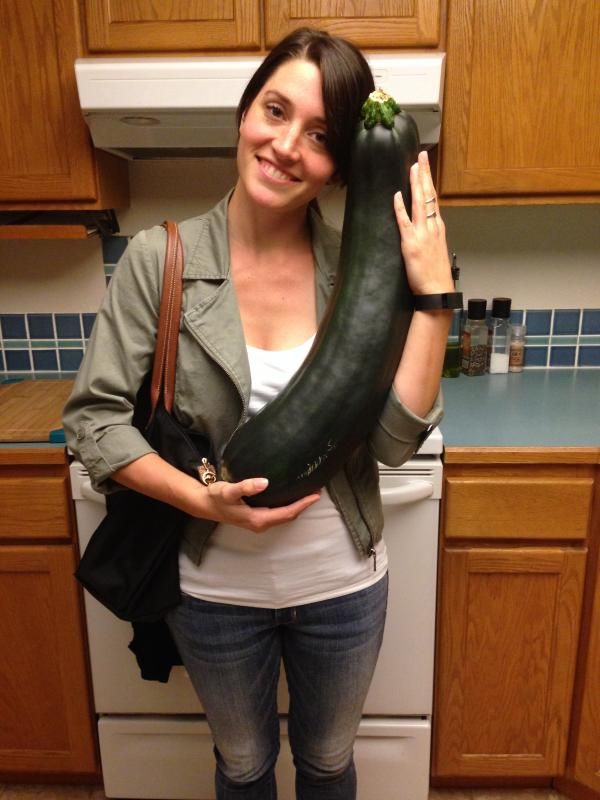 A few days went by, then Kelsey and I knew we needed to act soon to preserve or use it before it went bad.
To the food processor!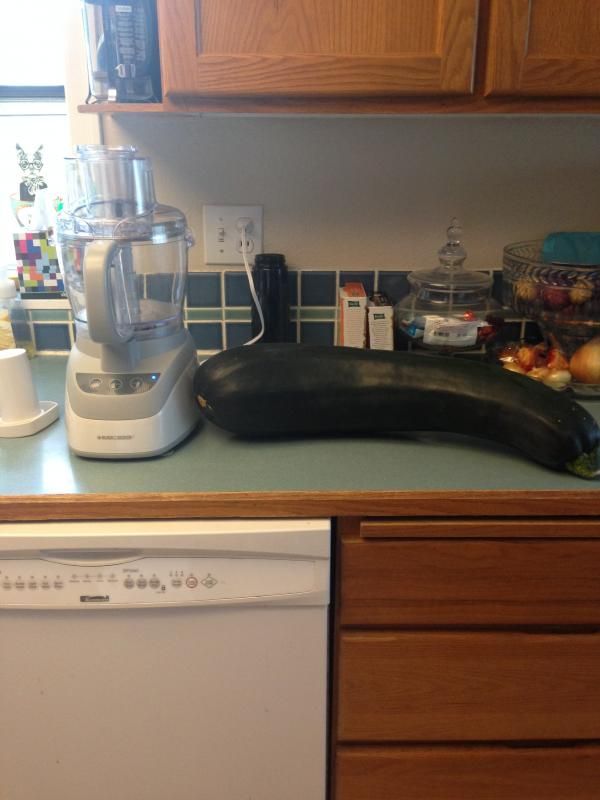 It was so big we had to core it. Have you ever cored a zucchini?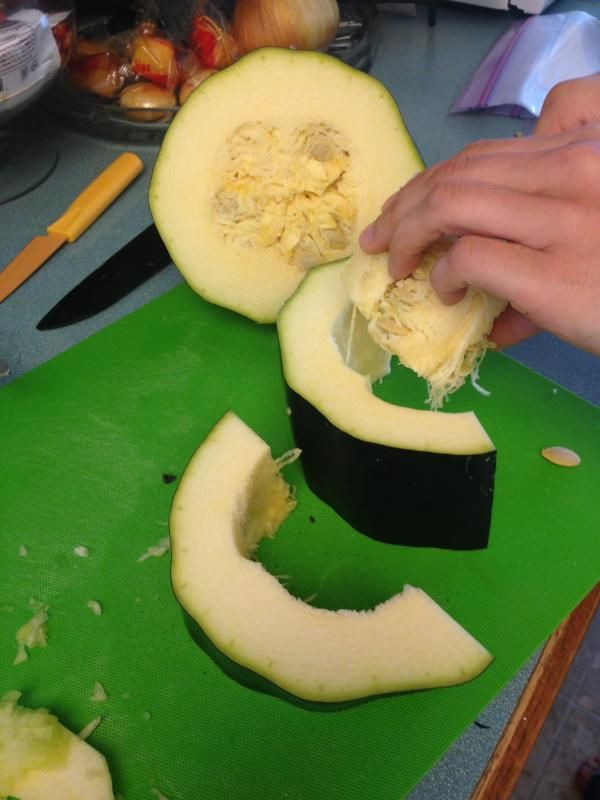 Shredding, shredding, shredding away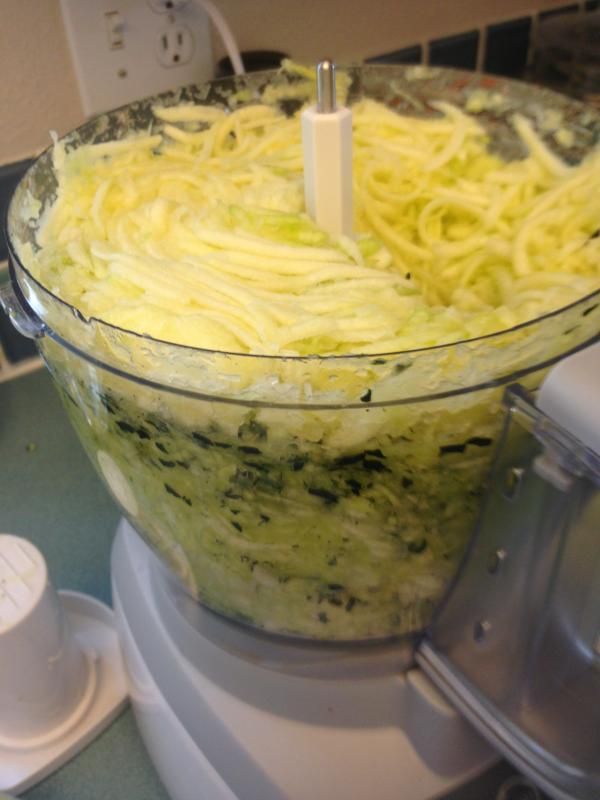 Since it was too wide, we had to cut it into smaller chunks for the food processor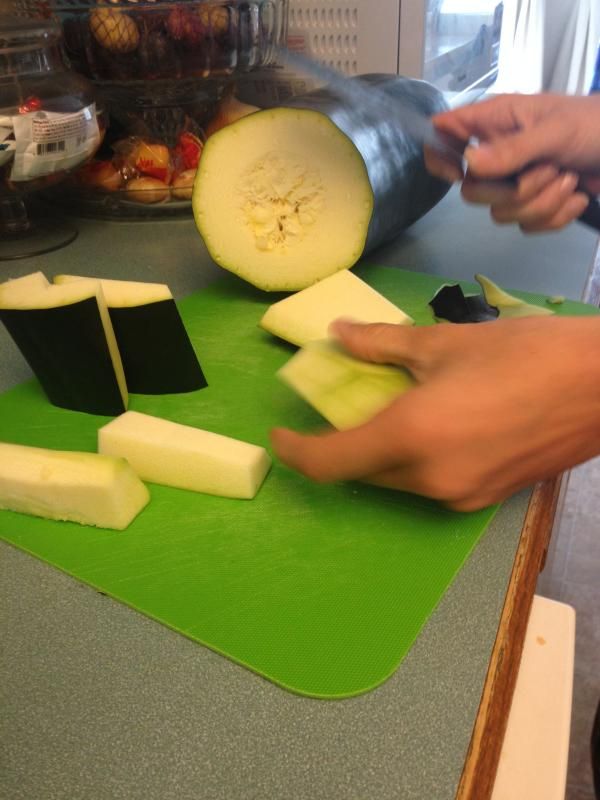 We bagged 3 cups at a time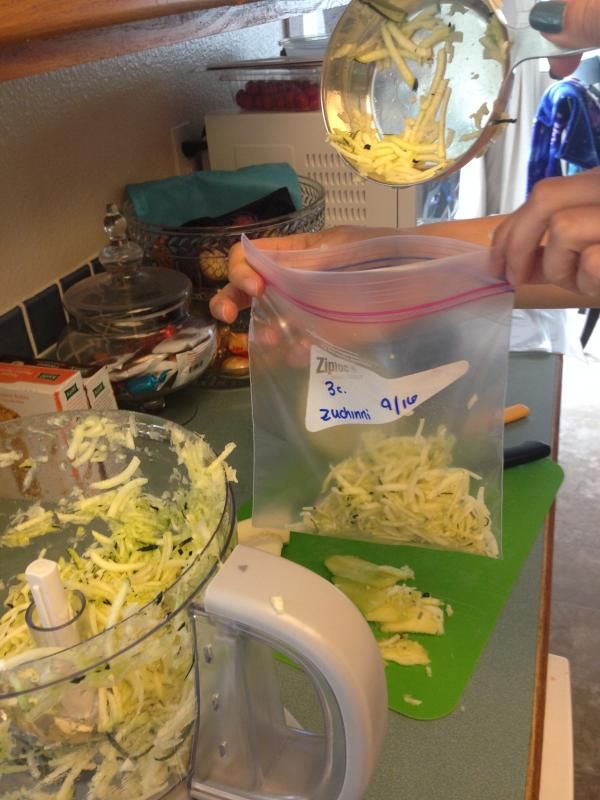 I believe our zucchini yielded about 24 cups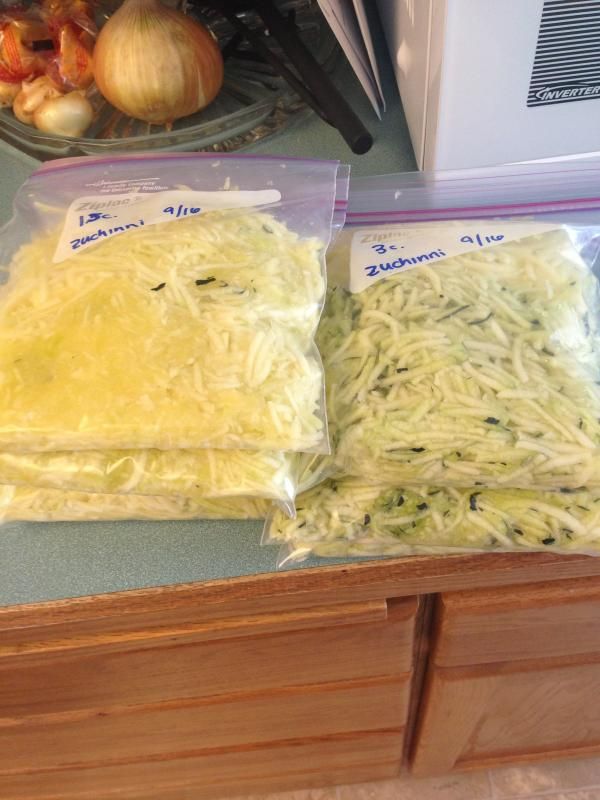 And Kelsey made delicious zucchini bread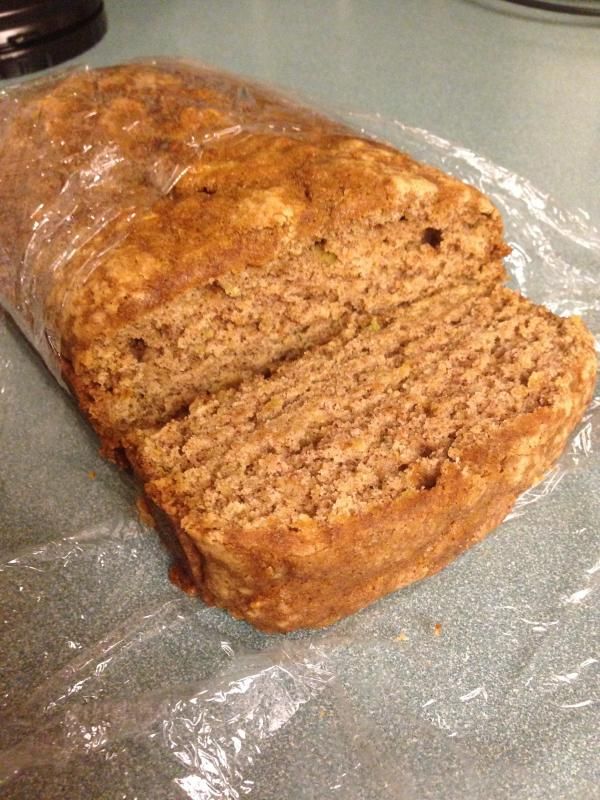 The end!