Dan and I had a fantastic weekend hosting his dad, Bob. He's from San Francisco, but travels frequently for business, and last week he found himself in China and decided to hop over to Tokyo for the weekend. We don't often have visitors so the company was welcome!
He arrived Friday night, and we took him to our favorite yakiniku restaurant (yes, the grill-your-own-meat place). We stuffed ourselves substantially, and then headed home, chatted for a bit, and hit the hay.
Saturday I had to work, but Dan and Bob met me in Meguro after, where we enjoyed some ramen and then headed to Asakusa for a day cruise down the Sumida River. After, we went back to Meguro to try a delicious tonkatsu (fried pork) place Bob knew about. I was skeptical. Usually, the tonkatsu places we go to are just deep fried fat.
But I was so wrong.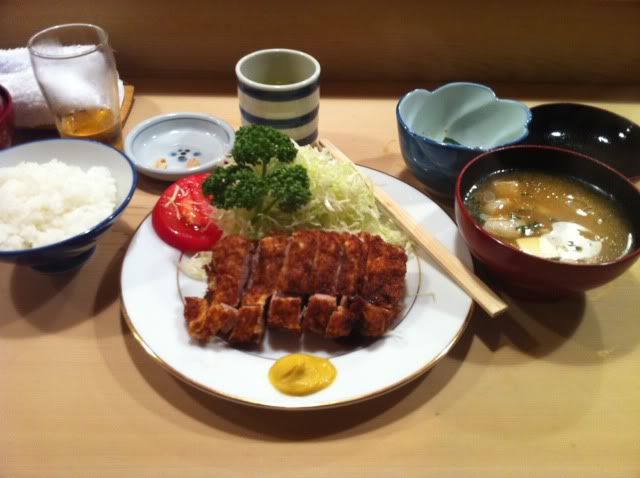 It was absolutely delicious and Dan and I plan to go back sometime soon.
That evening we returned home to relax, then Dan and Bob headed out for a couple beers. Since I had woken up early for work, I took the time to relax and get caught up with some reading with Penny in bed 🙂
Sunday we were out and about most of the day. We went to have brunch at Beacon. So good.
Happy Father's Day!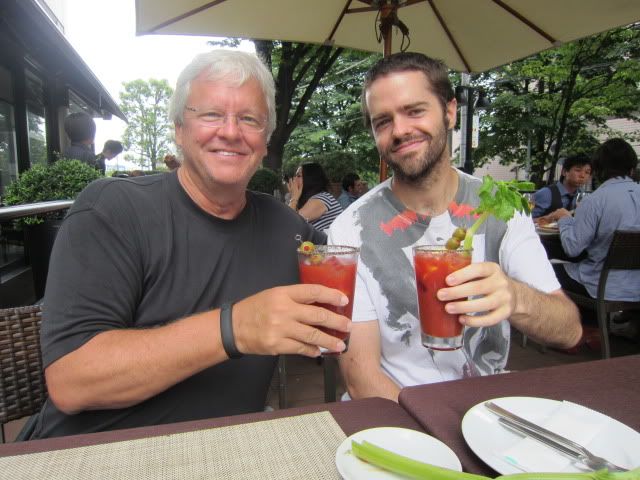 After brunch we walked around Shibuya a bit, then headed to Shimokitazawa to go to a cat cafe
Bob and Dan playing with cats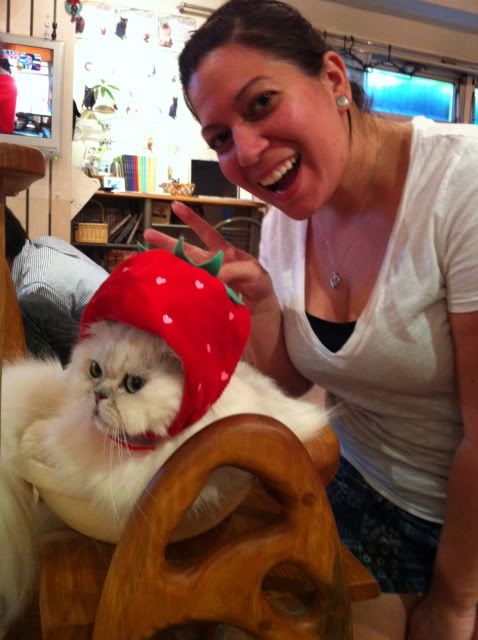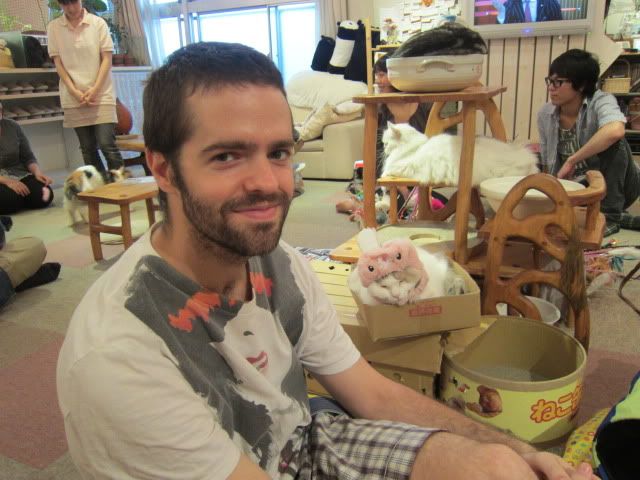 After some cat time, we enjoyed some vegan ice cream and headed home to cool off. More ramen was enjoyed that evening, and the boys went out for more drinks. Bob was off the next morning, and like that, our whirlwind weekend was over! It was so fun, I hope he comes back soon, with his wife Ann.
As for the past week, I had a great milestone, but I'll wait til the next entry to share that. But these 2 events did happen…
Dan and I signed up for another half marathon in January!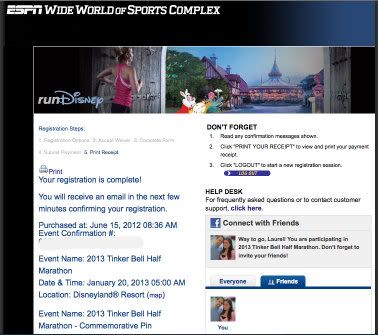 My nephew Big Nate turned 2 months!!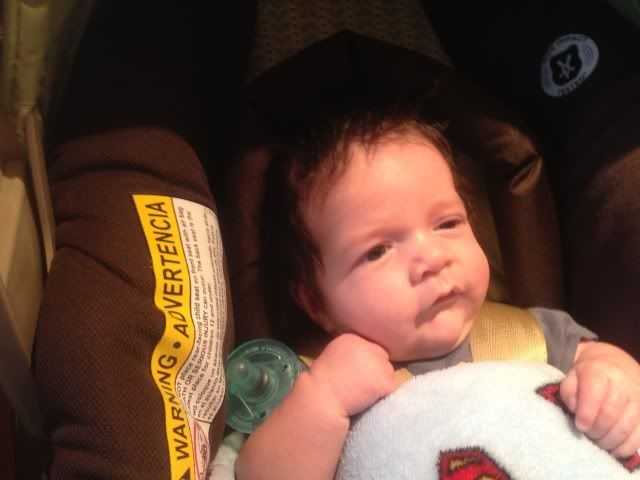 Expect an update sooner than soon. 😉