Well, I'm back in Japan and ready to update again! I'll start by going back a bit to where I left off- Dan and I headed up to Seattle to visit friends and attend a wedding.
We arrived the afternoon of Sunday the 27th and settled into a hotel in Kirkland for the first few nights. Those first few days were pretty much all the same- Dan had to work long hours on the Microsoft campus, I spent time with my friend Kelsey, and we usually all met up for a meal or two throughout the day. Dan and I also had an opportunity to get some photos taken down at the Kirkland Waterfront, and we did that Tuesday. Here are some low-resolution proofs, in a week or so we will have the professional copies to share 🙂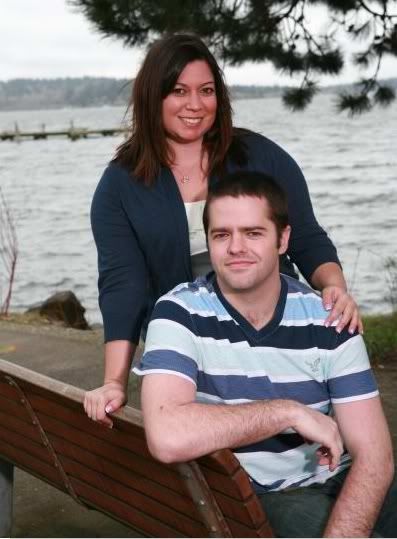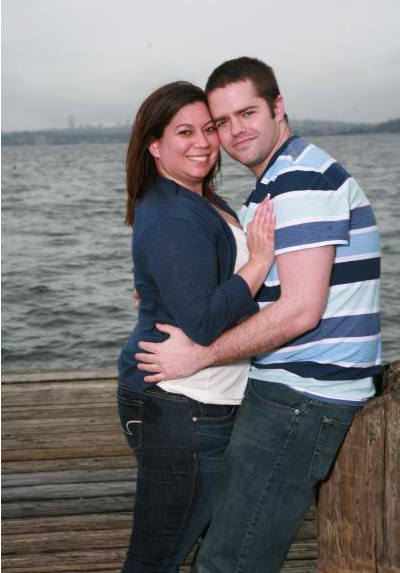 By Thursday, our wonderful friend who has been watching our cat Penny, Sean, was going out of town, and offered us his house to stay for the remainder of our trip. So thoughtful! We packed up and headed to his place in Redmond. Thursday was A- Emily's bridal shower and B- Stephen's bachelor party. Dan headed down to Portland for the day/ night, and I stayed in Washington for Emily's festivities. It was a nice luncheon with gifts and stories and pictures 🙂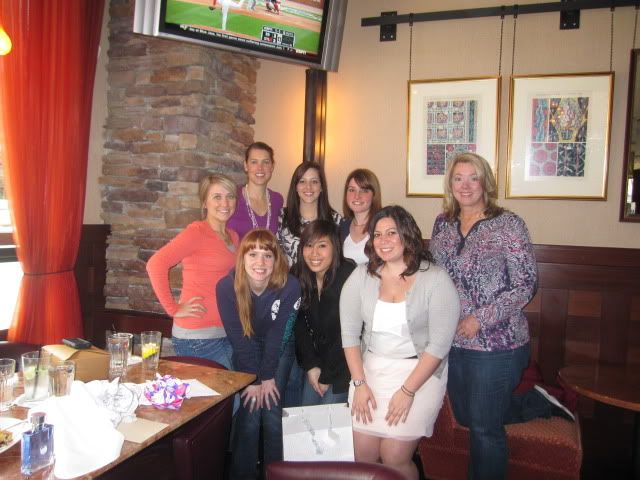 Back left is bridesmaid Ashley, bride Emily, Kelsey, and Emily's Aunt Gina, front left is maid of honor Brittany, bridesmaids Jessie and Olivia, and yours truly 🙂
By Friday Dan returned back to Seattle, but the traffic made is drive over 4 hours instead of just 3. We had dinner at a favorite Italian restaurant of ours, and called it an early night.
Saturday was wedding day! We arrived at Stephen and Emily's venue early in the morning so Dan, a groomsman, would be at the rehearsal. That last for about an hour, then he and I headed back to Redmond for a quick bite to eat before meeting up with Stephen's parents and sister, who would be getting ready with us. Everyone was due back at the venue for pictures by 3pm, so off we went! Many pictures taken and catching up with old friends.
The ceremony wasn't too short or too long, very personal and uplifting. After we mingled and chatted with others until dinner, and then Dan and I led toasts for Stephen and Emily. The rest of the night was full of laughing, cake, dancing and many pictures.
The wedding party. Dan is in the back row, second from the right.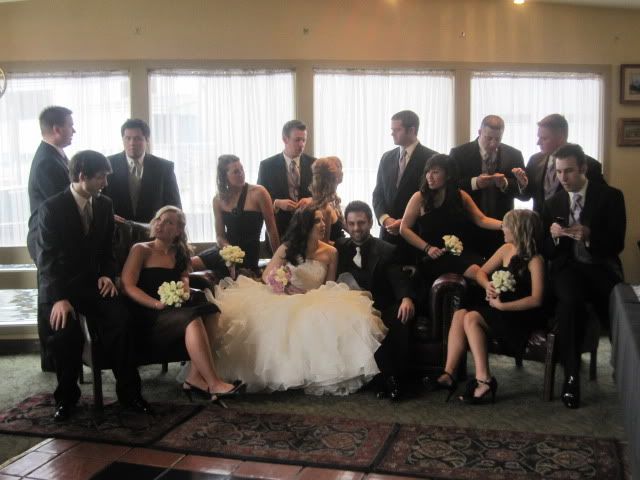 Emily's vows to Stephen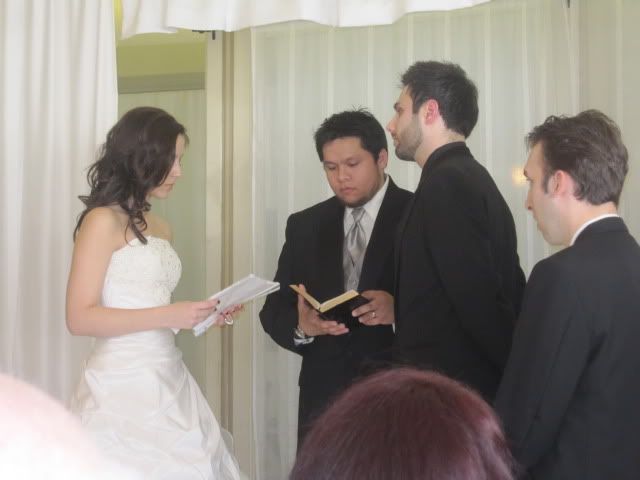 Now that's a good looking groomsman!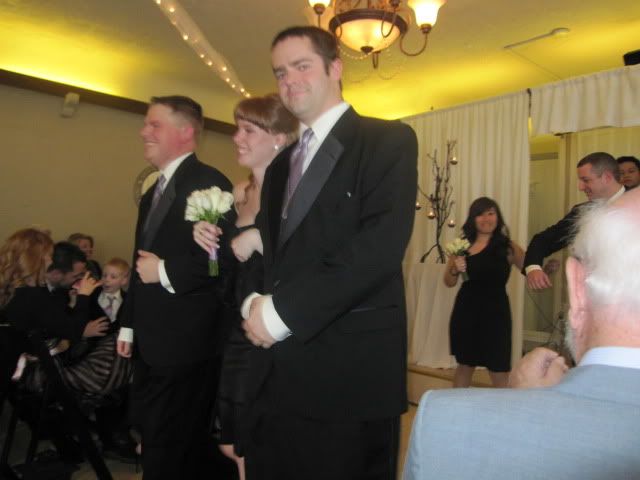 Stephen and Dan after the ceremony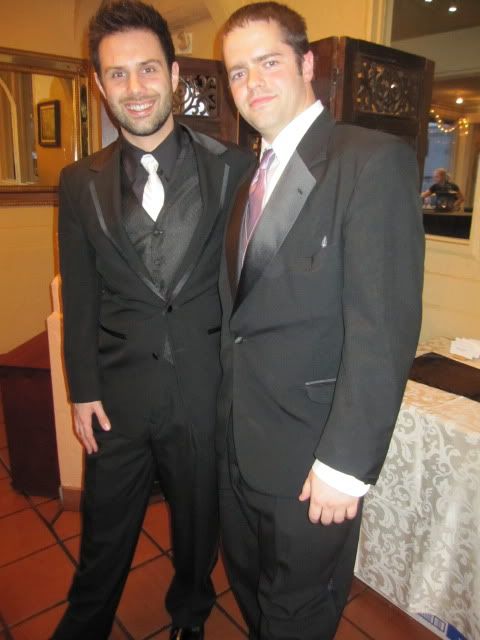 Dan & I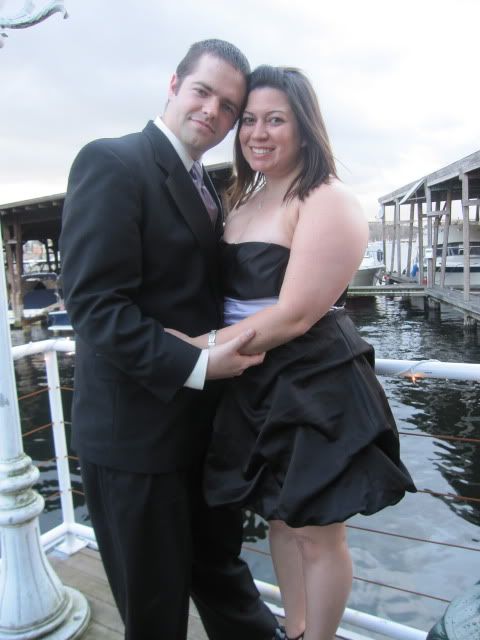 We spent our last day in the States making a quick trip back down to Portland OR to return tuxes, the kegs for the wedding, and seeing our parents one last time. It was a blur of an impromptu trip but we had a great time!