Last month, Dan's friend Toru got married, and invited Dan to the wedding. Upon hearing that Dan had company in town visiting from the States, he invited me, Kelsey and Jim to his reception. So thoughtful! I'm going to attempt to break down how the wedding day went:
The day began with the actual wedding ceremony. A private ceremony, very small and just for family, I imagine.
Dan arrived at 12:30pm for a reception with many others. It was an 8-course meal and only a meal; everyone was seating and there was no dancing or mingling. Some people gave speeches, pictures were presented via Powerpoint and someone went around with a video camera capturing well wishes. Toru's bride, Kanako, changed from her beautiful white wedding gown to another blue gown, and Toru changed into another tuxedo.
At this point it's 4pm, and Kelsey, Jim and I show up. This is another reception, with finger foods, desserts, and drinks being served. There was no family or children present. We met up with Dan and began to enjoy the festivities. I'll back up a little so I can show you where we were!
Since Dan had to be there before us, Kelsey, Jim and I had some time to kill in Yokohama.
Welcome to Yokohama! The curved building is where the wedding/receptions were held.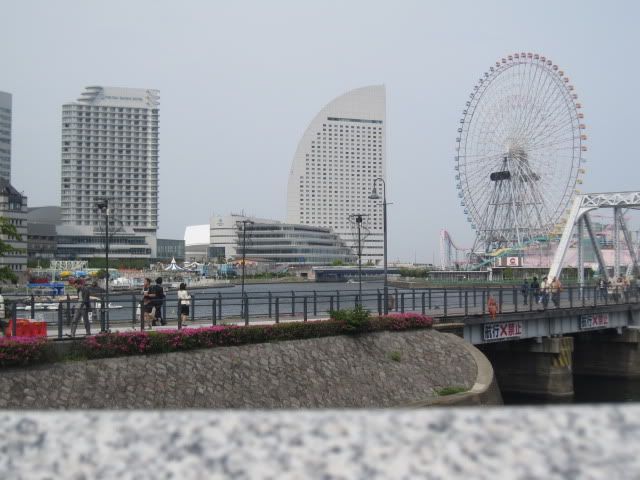 Museum on a boat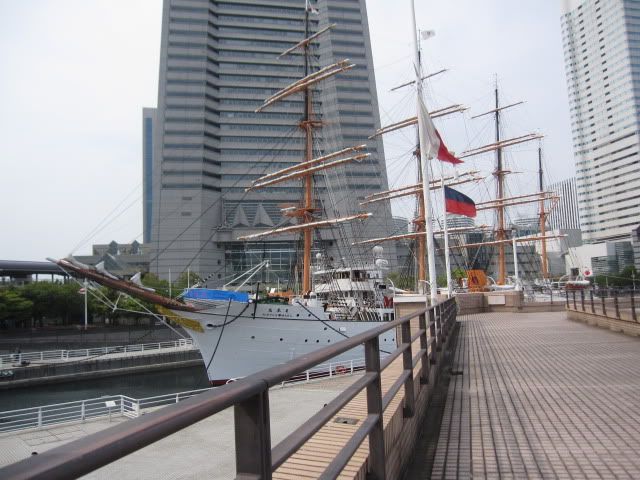 Funky looking steps on our way to lunch. Ready for a taste of home, we had lunch at the Hard Rock Cafe

Landmark Tower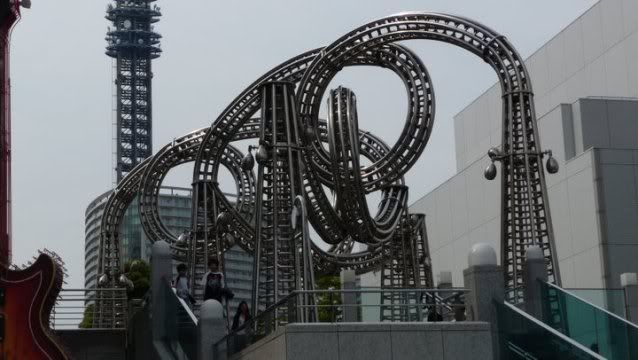 I can't even begin to tell you how windy it was. When getting dressed for the day, I forgot how close the the water we would be!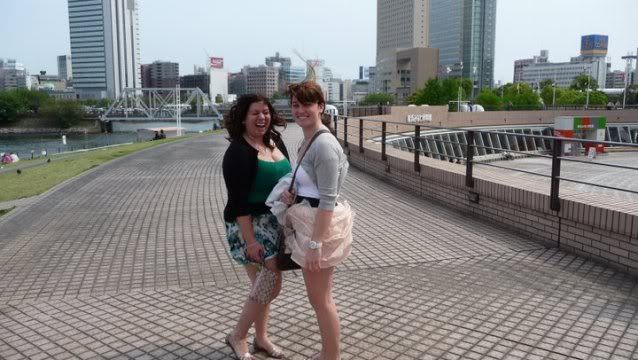 Alas, late afternoon arrived and we made it!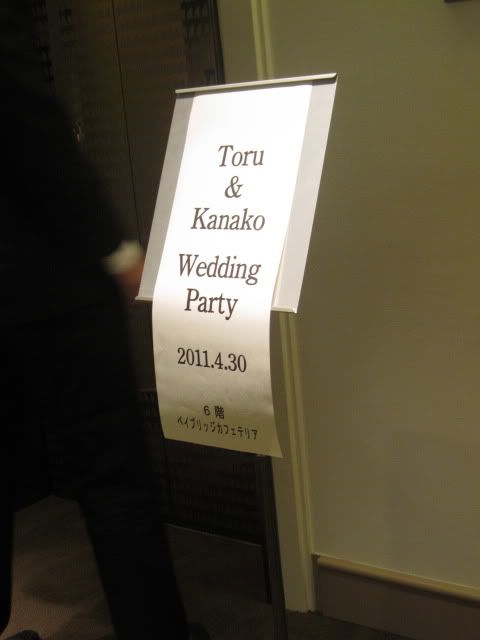 Dan and I by the waterfront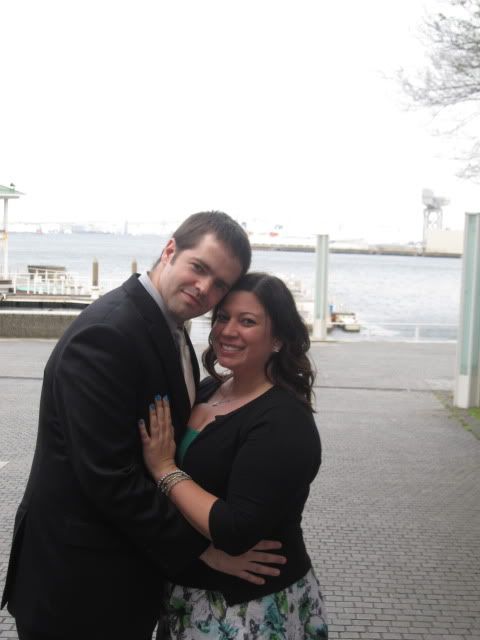 Kelsey and I enjoying refreshments and the view. It was nice to appreciate Yokohama without the wind!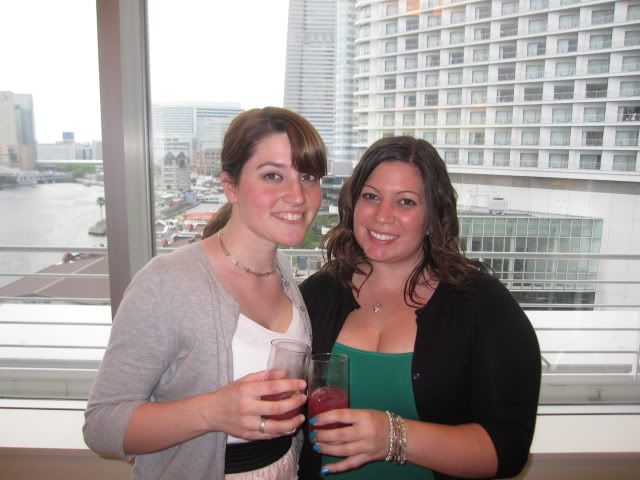 Dan and I with the bride and groom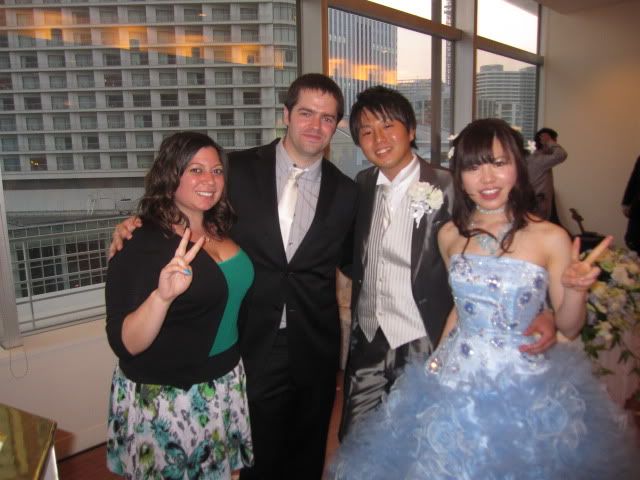 Cutting the cake! One of many!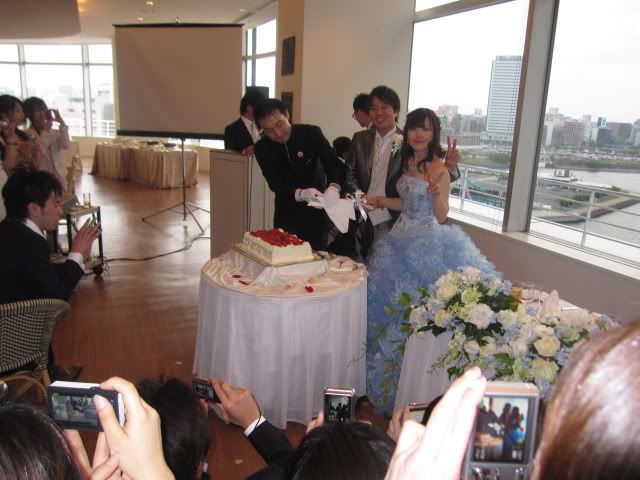 I later learned that these people I was meeting, on the other side of the world of where I'm from, not only went to the same university as me, but in the same year they lived in the same dorm building as I did. Talk about a small world! Here we are, Buxton residents on 2005 from Oregon State!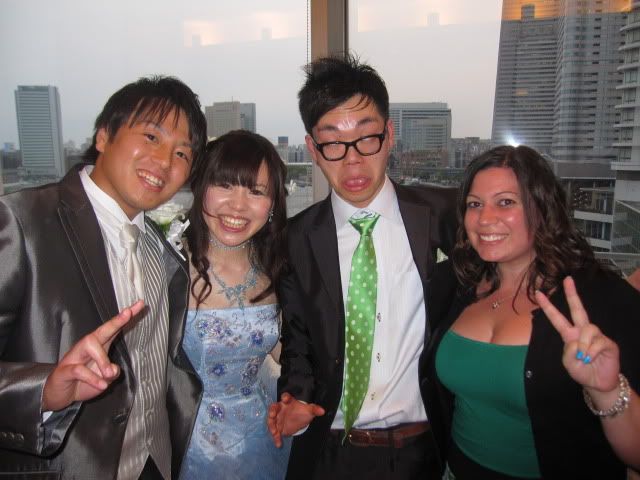 Thanking everyone for coming. Such a beautiful dress!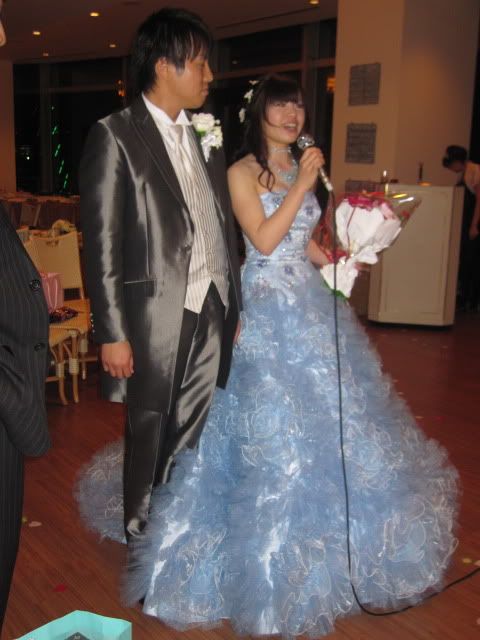 Despite the entire reception being in Japanese I had a wonderful time. Everyone was dressed to the nines and looked great, we met new people and I finally got to meet Dan's friend Toru. We enjoyed delicious desserts and had a lot of fun. After the party we were pretty tired, and a ways from home, so we decided to start heading back to the house. All in all a very fun day, and I'm hoping sometime we can go back and do more exploring in Yokohama!