Dan and I are still here in Hawaii, but I should mention we're not alone! I'm here with some members of his wonderful family.
Apologies for the poor image, I tried to take a picture of a picture from us at the luau last night! Left to right is Monica's fiancé Akash, me, Dan's cousin Monica, her mother aka Dan's Aunt Linda, Dan's mom Cathy and stepdad Peter, and Dan.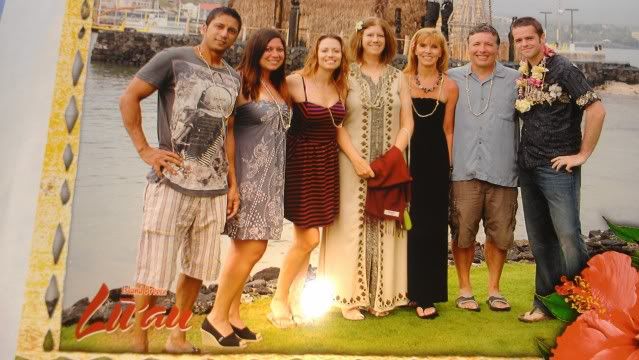 I've never met a family as funny and welcoming as Dan's. I feel like in the past, I may have passed up a family vacation with a boyfriend's family but with Dan I have no hesitations. Everyone is so nice and great to talk to. They have definitely been a great aspect of our wonderful trip here!