Wednesday morning is finally here, and it's a glad and sad day. A sad day because I'm leaving Hawaii, and I won't see Dan for 2 weeks. But a glad day because I'm headed to the Pacific Northwest to see friends and family!
Dan's cousin and her fiance left Monday, and his parents and aunt left yesterday morning, so we had a full day in Hawaii just the 2 of us. The highlight of the day was definitely a rainforest tour by aqueduct with a company called Kohala Ditch Adventures. If anyone ever visits the Big Island I highly recommend it!
We started out by getting in an old war vehicle that took us off road and up into the hills. Then we went on a short hike to the irrigation canals. Boarded our kayak floats and we were on our way!
Dan and I ready to go! He was in charge of making sure we didn't bump walls and lighting up tunnels!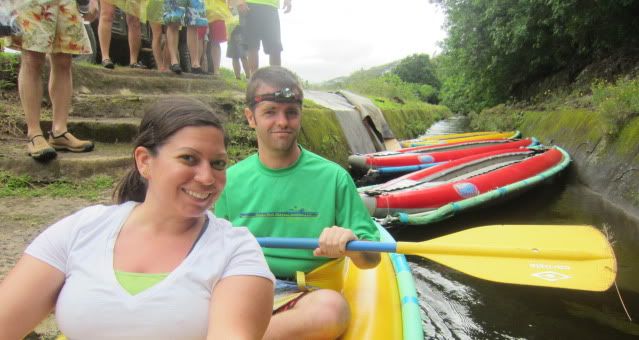 Floating along, approaching a tunnel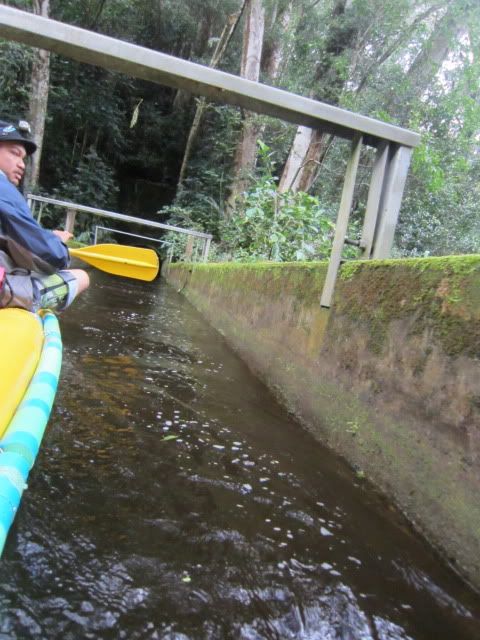 Anyway, time to pack and catch a cab because I'm off to Seattle!