A few hours late, but I wanted to say happy 27th birthday to my oldest friend Brita! We've been friends since we were 12 years old, in 7th grade! I was able to stay with her for a night while in Seattle where we did the usual fun tourist things.
Brita and I in downtown Seattle

We did the St/ Pat's Dash 5k in Seattle. Here's me modeling the race shirt and bib in front of the Space Needle!

One of many delicious fruit vendors at the Pike Place market!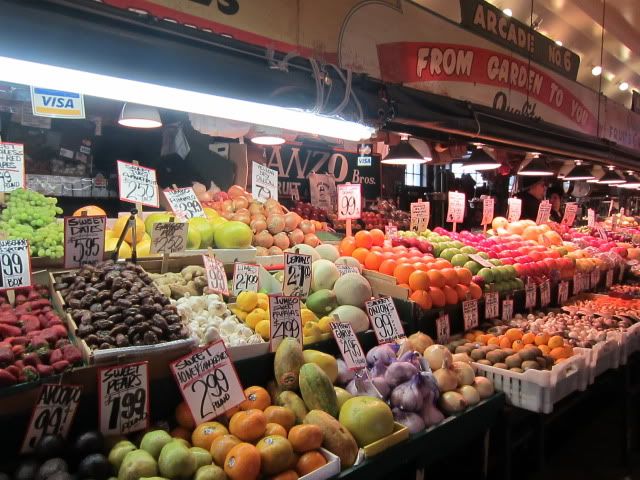 Honey! Brita secretly aspires to be a beekeeper some day, a passion I hungrily support 😉

And of course, it's not a trip to Seattle without visiting the famous gum wall! I'm also munching a box of the freshest blackberries I've tasted in ages!