This is a long overdue post! I know several people have been patiently waiting for me to blog about the baby shower I threw for my sister, and with the craziness of coming back from vacation, starting a new job, spring cleaning and managing a headcold I'm back on top of things!
On Sunday March 25th, my mother, best friend Kelsey and I threw my sister Lauren a superhero themed baby shower. We started the day with out best foot forward- getting manicures and pedicures for the big day!
Lauren getting a pedicure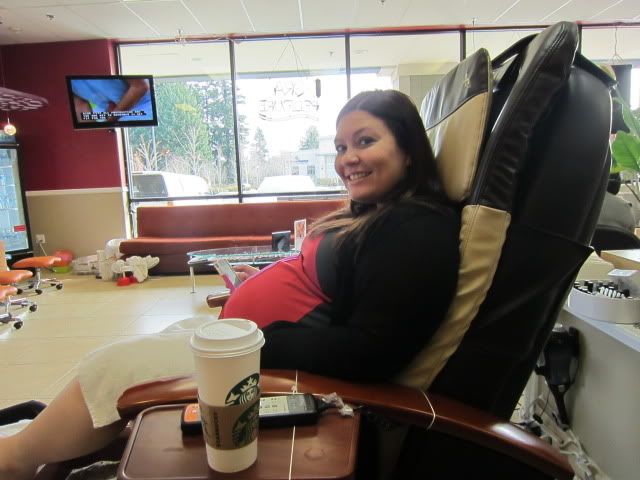 Once we had beautified, we returned home to do some final decorating. Throughout the week my mom and I had been working on several tasks- making a diaper cake, a balloon wreath, ordering a cake, Superman coasters, signs and decorations. So all that was left on the big day was to hang everything up!
The start of getting food ready!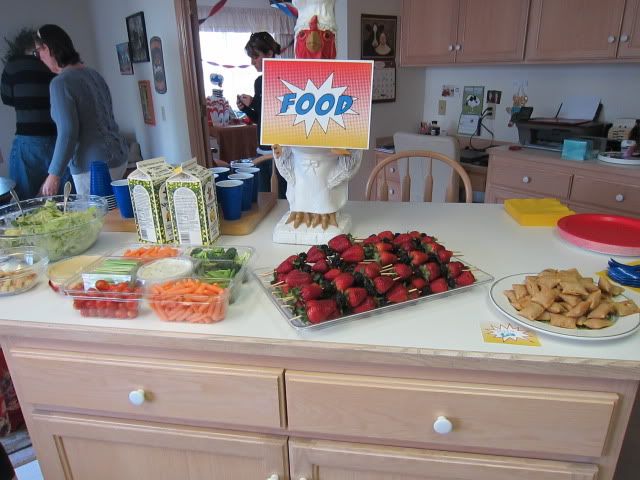 Dessert table!

Even superheroes get thirsty!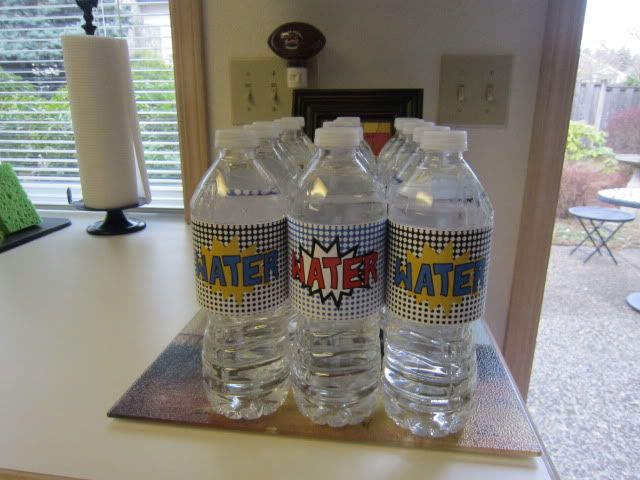 The foyer, which we decorated with a balloon wreath and baby pictures of the parents to be, Lauren and Paul!

The diaper cake made of diapers and baby toys, was the centerpiece for our candy buffet. We had people pack a little to-go box of their favorite candies as a party favor!

My lovely nieces Melissa and Vanessa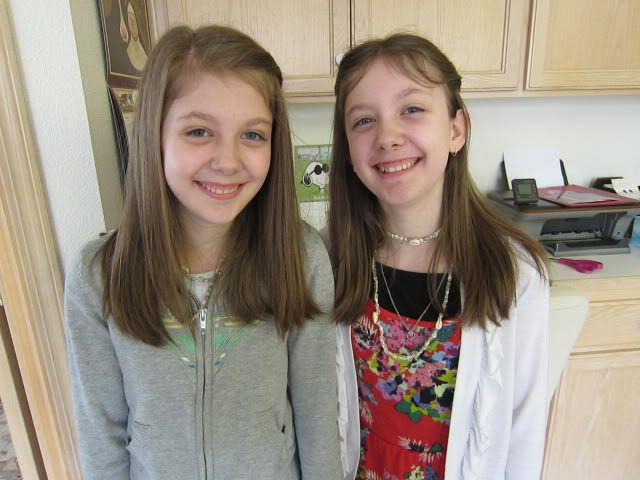 Guests concentrating on a shower game!

As a party souvenir for Lauren, we had a bib decorating station with white bibs and fabric markers. Melissa made one saying, "mommy loves me best!"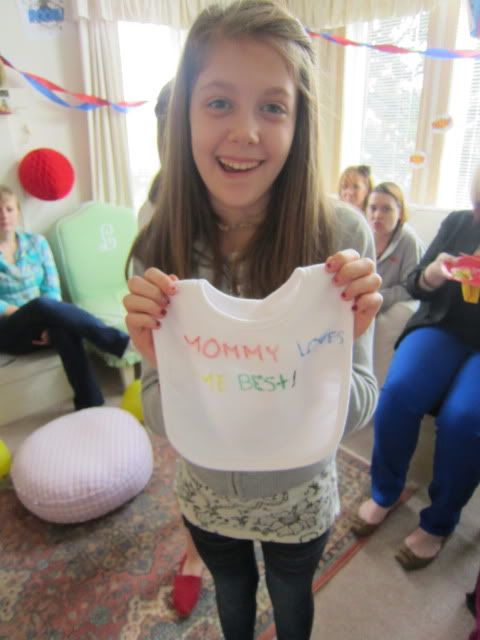 My dear friend Sandra getting crafty at the bib making table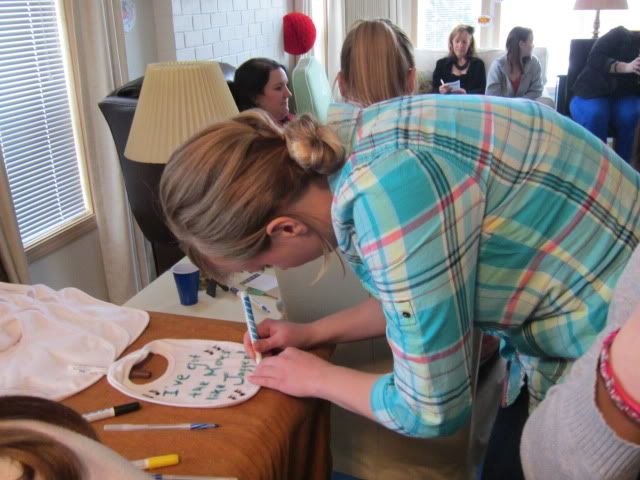 Kelsey hosted a memory game which everyone got a kick out of!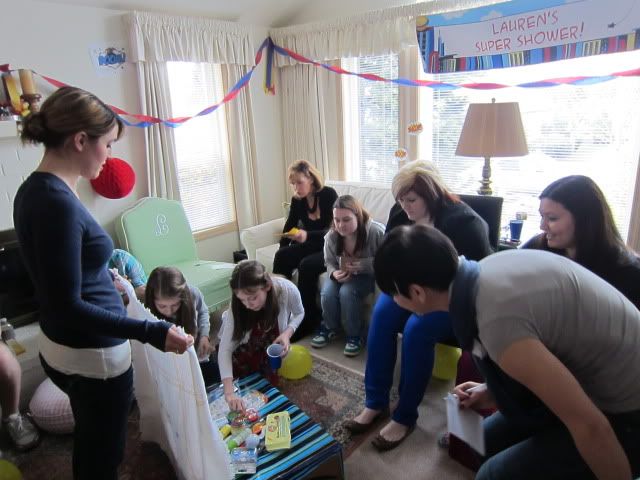 Trying to remember everything they see before it gets covered up!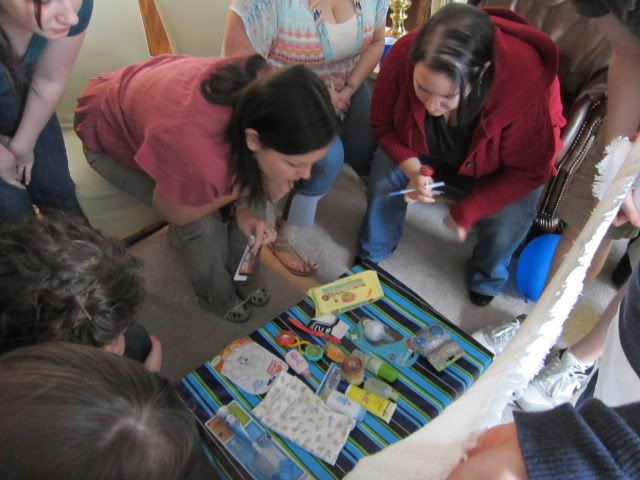 The party was a whirlwind of smiles, yummy eats and stories. I made sure to get pictures of Lauren with her guests, as well as a few of my own with my pals who attended!
Me and my sister!

My nieces and I

One of my closest friends from college, Sandra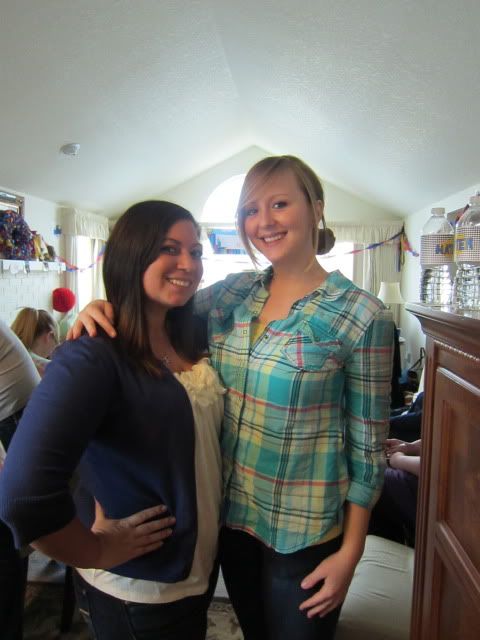 At last it was gift time! We sat Lauren down and presented her with a playpen full to the brim with goodies!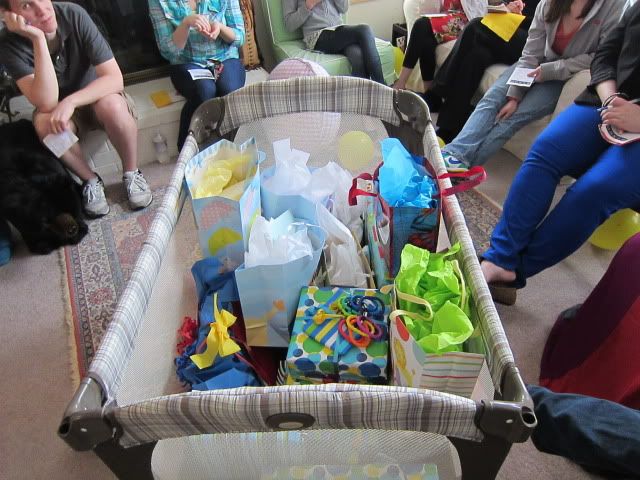 I took tons upon tons of pictures of her opening gifts, so here's a sample of the fun. There was much ohhing, ahhing and laughing!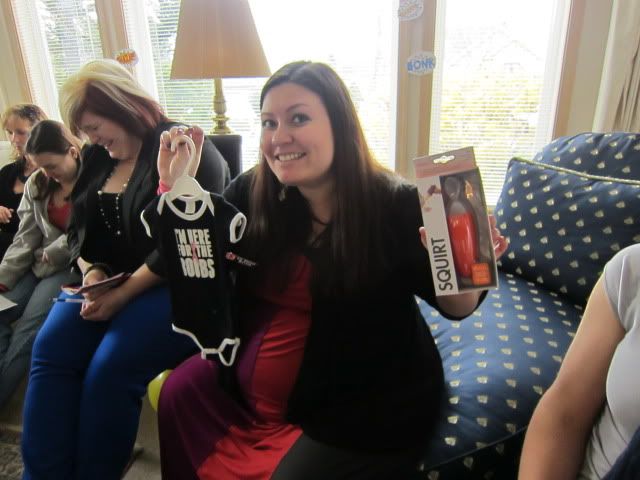 Kelsey kept track of who gave what!

My silly niece multitasking- playing gift bingo, eating pop rocks and being a photographer!

We had a cutest bib contest for everyone who designed a bib! People can be so creative!

Her cute cake, complete with a little baby Superman!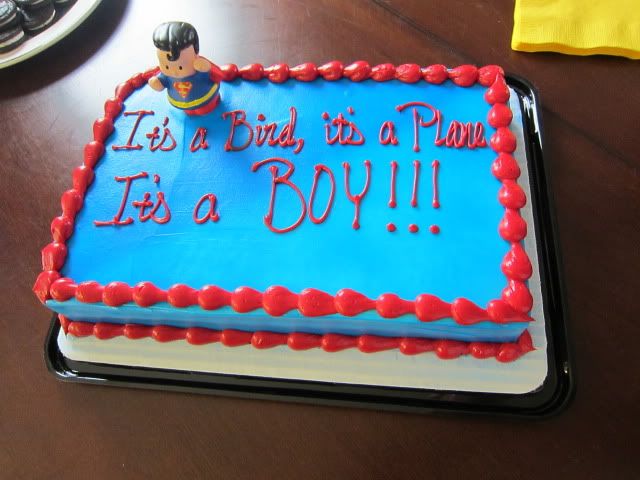 Cutting the cake!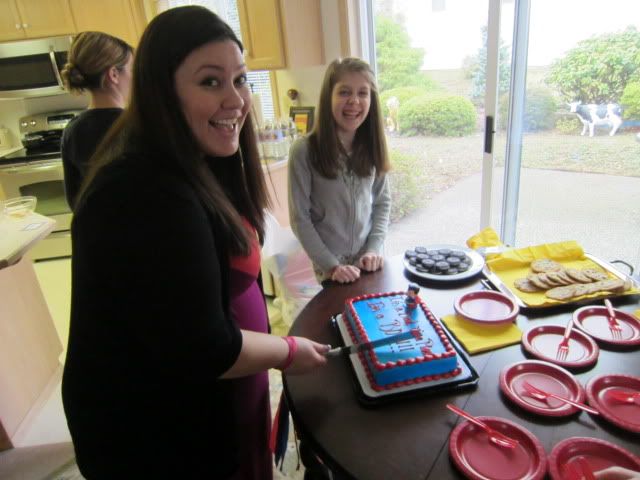 As usual with most parties, gifts took quite a bit of time and once we were done, people stayed for some cake and slowly trickled out. But not without a visit to our candy buffet! The day was perfect. I had as much fun planning the party as I did being there! And now I can say next month, I will have a little nephew!