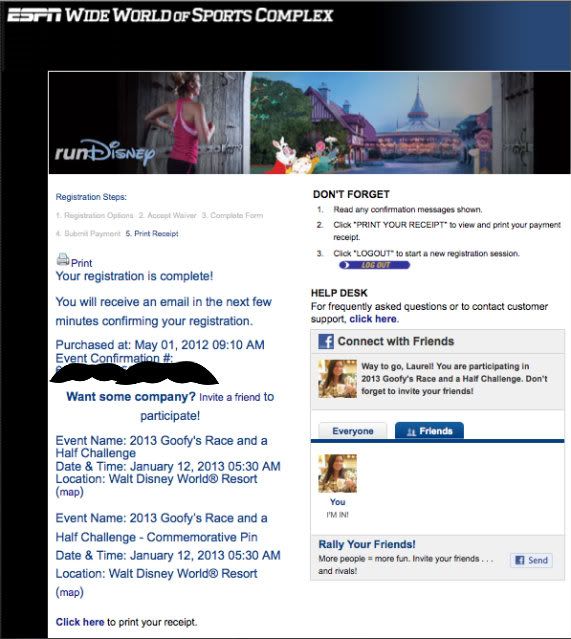 Oh yes, Dan and I took the plunge and signed up to do the Walt Disney World Goofy's Race and a Half next January! We never thought we'd sign up so early, but the event was already over half full, so we just decided to go for it!
The Goofy Challenge is waking up on a Saturday morning and running a half marathon, then waking up the next day, and running a full marathon. We must be nuts! But it will be great to keep us on track with running! we plan to train by running Saturdays, and then doubling it Sundays. This up coming weekend we'll be running 5 miles Saturday, and 10 Sunday. We'll keep adding a mile or half mile until we get the job done, and we're running 13.1 miles Saturday and 26.2 Sunday!
I'm only working 2 days this week for Golden week, but with so many teachers out of the office for the holiday I'm swamped with extra classes! I should add that these Disney races don't come cheap (I guess because there are loonies like Dan and I who pay these awful race fees!) so I should complain about extra work on my paycheck!
And in baby nephew news, someone is tuckered out after their first bath! Really hoping he can go home soon!