As usual, Dan and I had a busy weekend!
Friday night we met in the afternoon and went to Tokyo Disneyland. They celebrate Easter through June, and for April, May and June they have an Easter egg hunt for people to do throughout the parks. This one was hard!
Our map of points in the park to find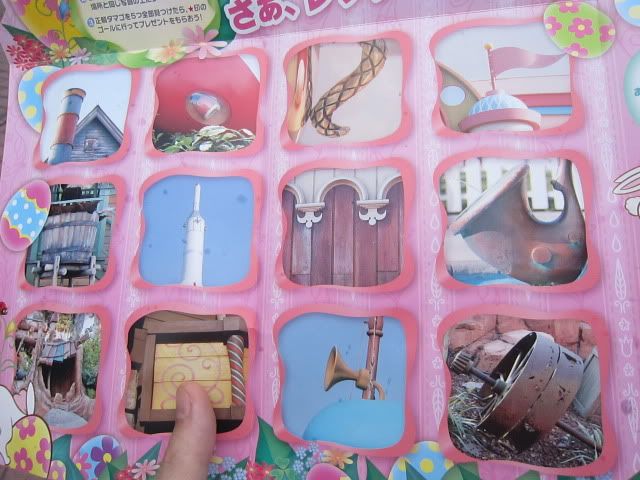 liked that they still had Easter decorations up!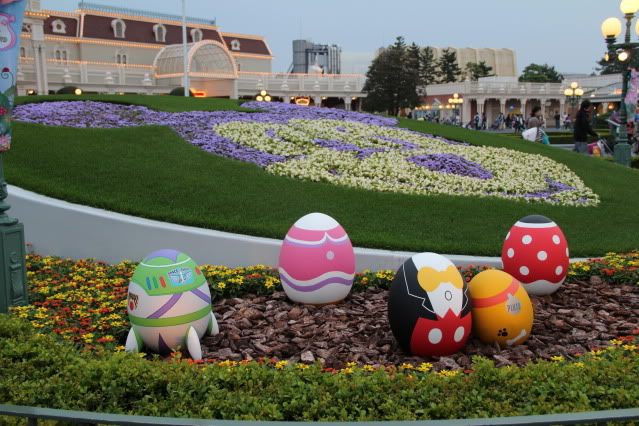 One of our favorite electric parade floats. We love Aladdin!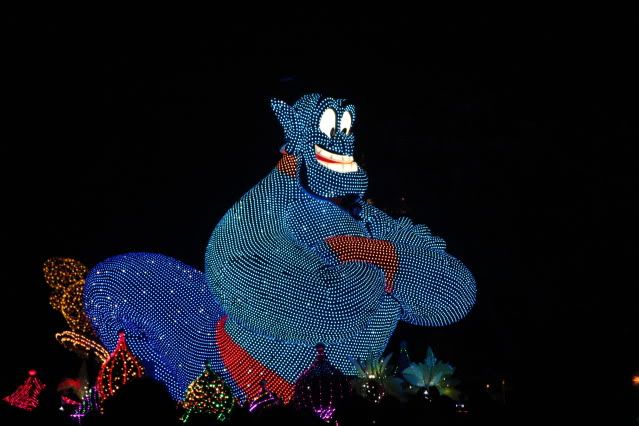 While looking for a clue in Toon Town we spotted a duck in the fountain 🙂

My camera also gets great shots of fireworks!

I taught extra classes all day Saturday, so nothing too exciting happened then. Sunday, Dan and I planned to go for a good hike in Hakone. We got up early and hit the trains, since it would take an hour and a half or so to get there. It was exciting because we were going far enough away that we'd get to ride the bullet trains, which are much nicer than the daily commuter trains. everyone has a reserved seat, no standing, and you can buy drinks and snacks.
We got started by walking out to the trail head. On our way we had a nice view of Mt. Fuji from some pretty gardens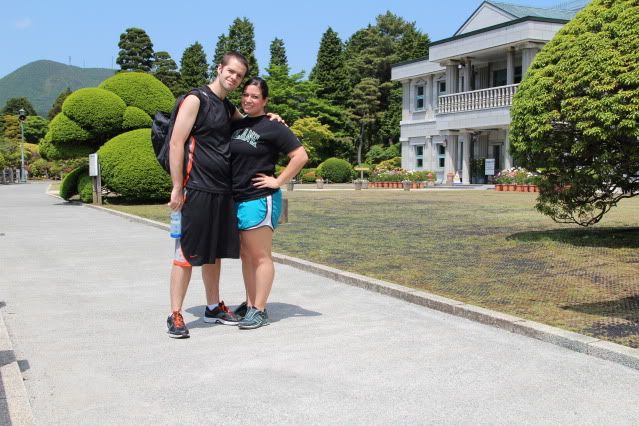 Caught sight of this lil guy!

We walked along the water front and saw all the cute shops and boats on the water. There was even a pirate ship that takes you to the other side of the mountains!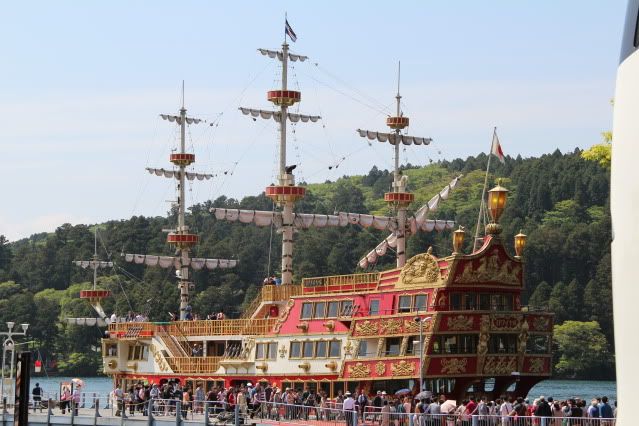 Since the hike was going to be 2 hours up and 2 hours down, we decided that we'd spent too much time looking around and didn't want to be out too late, since we also had even plans to celebrate a birthday back in Tokyo. So we decided to ride the paddle boats!

The weather was fantastic and it was a good leg exercise considering we weren't hiking anymore.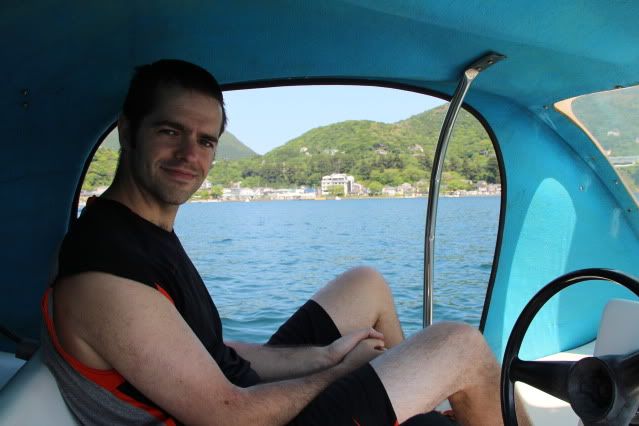 We decided instead of hiking to the top, we'd ride the cable car, which was really fun. On the way we saw Mt. Fuji with a torii gate to the right of it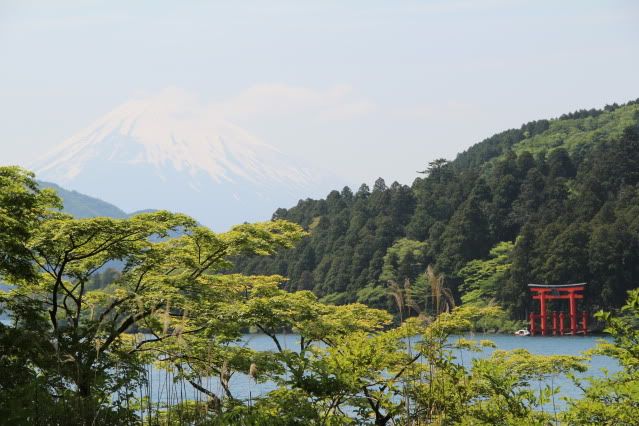 Shot of the cable car we rode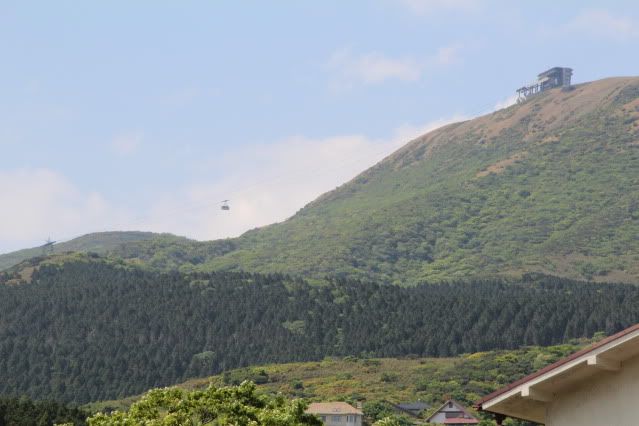 View from the top! it was gorgeous!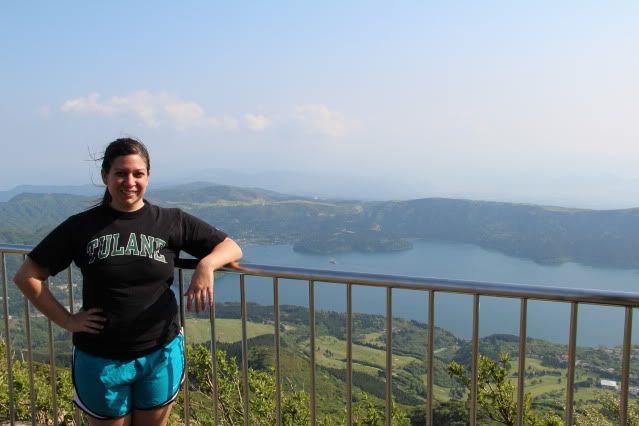 Dan striking a pose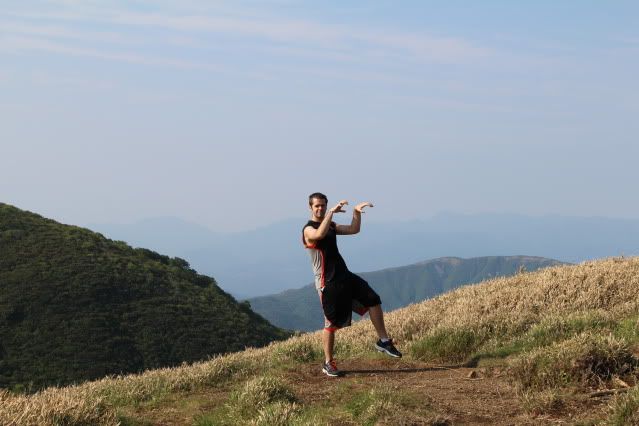 We headed back down in the cable car and walked around the waterfront area a little more before heading home. There was a little petting zoo set up that we visited. I think those places are dirty and full of germs, but the animals are cute!
Pelican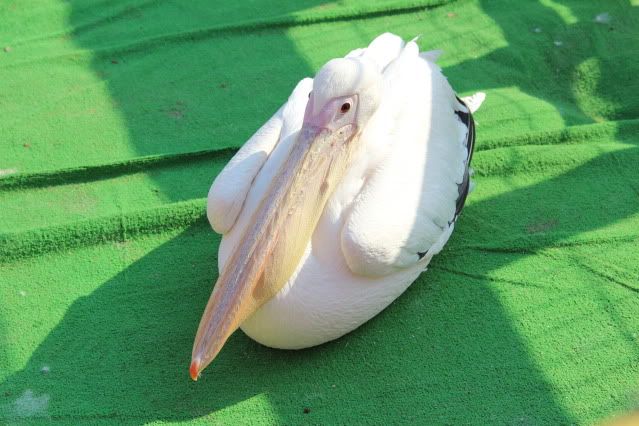 Monkey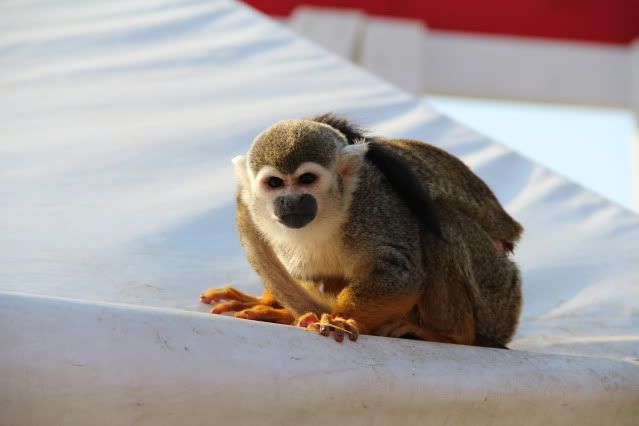 Ducks!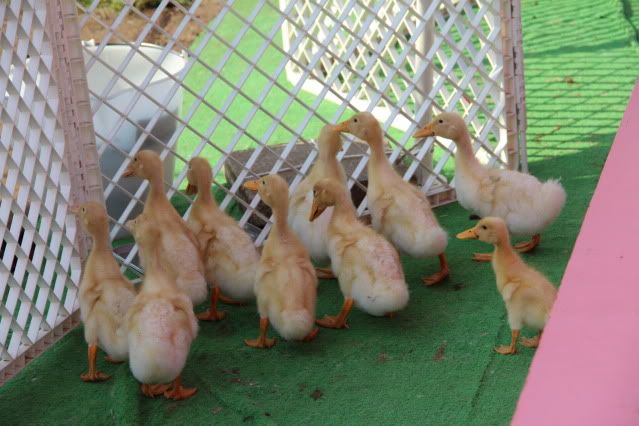 Before we headed home, we indulged in a sweet treat because it was so hot out. Dan got frozen yogurt and I got a giant sno-cone 🙂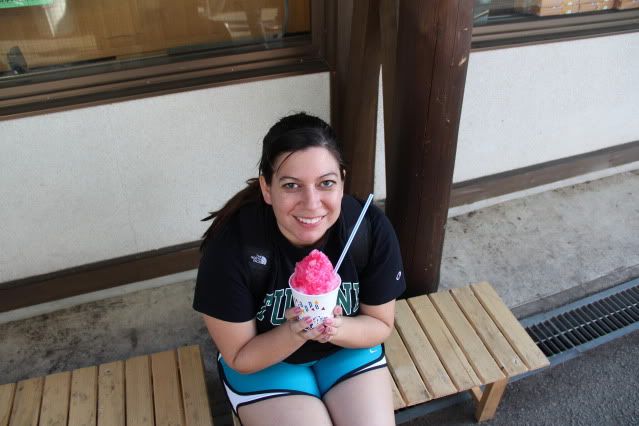 We headed to the train station and rode back to Shinjuku, then met my coworker friends out in Ikebukuro for birthday celebrations! We had snacks and a drink and had fun chatting with everyone outside of work. By the end of the night we were exhausted!