Ok, I lied. Here is another update, and we have not left Tokyo yet.
Last night I just couldn't sleep. It is so hot here! After watching a few too many episodes of Breaking Bad, I knew I had to move on to other methods of entertainment. I decided to clean up my craft room a bit, since it was its usual messiness.
Something that always drives me crazy is my ribbon drawer. I LOVE ribbon, for bows and a little texture on my Cricut cards. I have lots of spools, and I just have them all tossed into a plastic drawer where they tangle and unravel.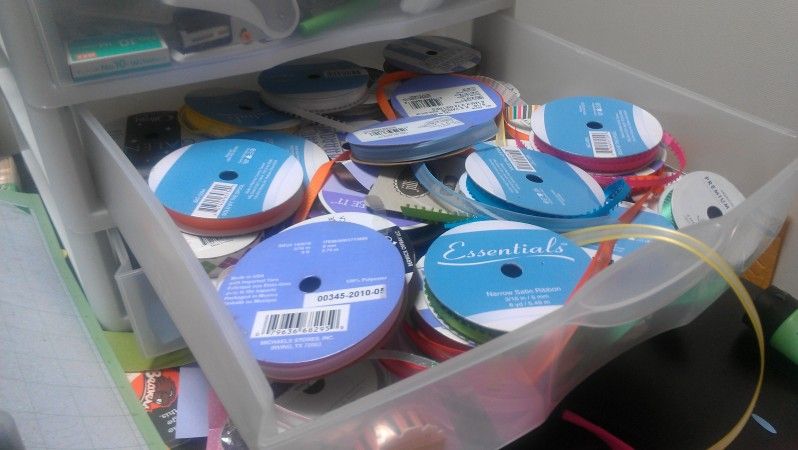 Thanks to the website Pinterest, I decided to create a ribbon dispenser. I took an old shoebox, and then I didn't have a dowel, so I used a knitting needle which is a size I don't often use. Pierced the side of the shoebox with the knitting needle, and started stringing my spools on!
Knitting needle pierced into the shoe box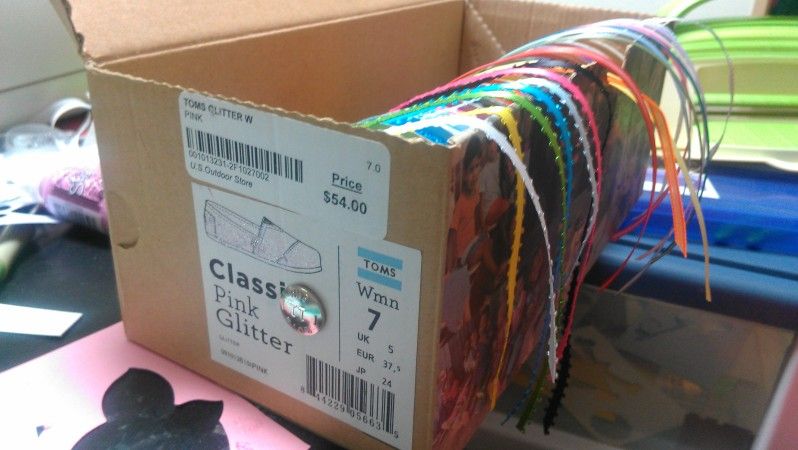 Strung on my spools, and let a bit of ribbon overhang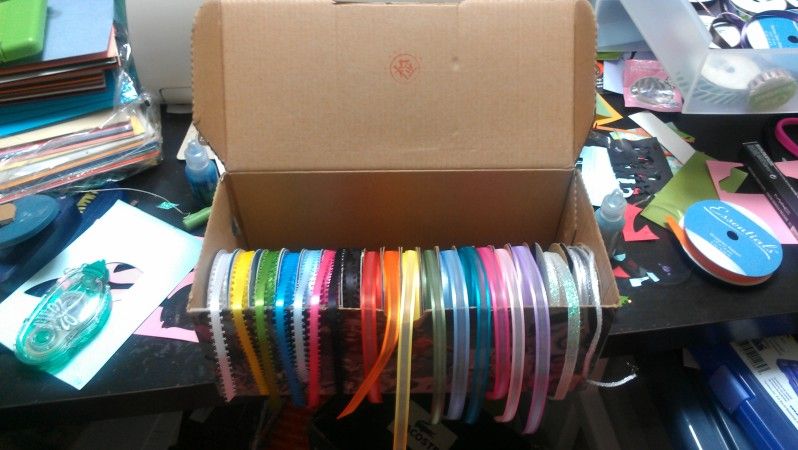 I closed the lid and was all done! Organized ribbons, and I can see everything at once!


Well, not everything. I actually have about double this amount of ribbon! So I will possibly make another one. My next step will be to wrap the box in cute paper!
Someone recently asked if I'm still making greeting cards. The answer is definitely yes! Production has slowed somewhat, as my craft room is very hot in the summer! But her are a few cards I've made the past few months:
My sister's first mother's day card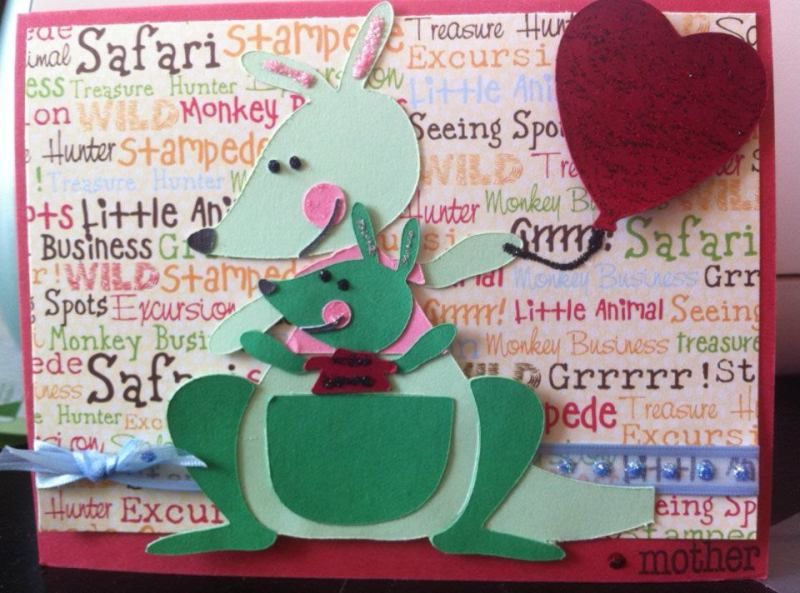 A graduation card for my amazing friend Sandra, who is now a licensed pharmacist!

A baby card for my expecting boss!