Happy Thursday all!
We had beautiful weather here today! I spent the day over at Yokota, the air force base here in the Tokyo area. My friend Christine from work lives there, and we had a lot planned for today!
She met me at the train station and we grabbed lunch, then we went to see some pretty cherry blossoms on base.
Are you tired of my cherry blossom pictures yet?!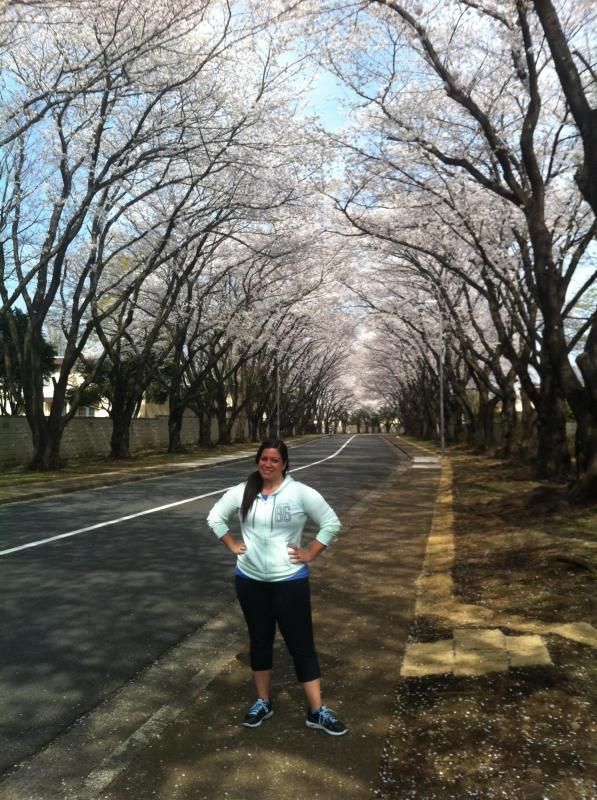 After that, we went to the local Hard Off (like a Good Will or Salvation Army) to buy yukatas for dance class. A yukata is like a traditional kimono, but instead of silk it's made of cotton, which is more comfortable for the summer.
So many colors and choices!


Having danced the full season last year, Christine was my complete yukata guide and helped me get all the pieces I need for my outfit.
While looking through yukatas, a woman came over to Christine as she was trying one and started helping her! It was hilarious. Once Christine was all wrapped up the lady guided her over to the obis (wide belts) to choose one that matched.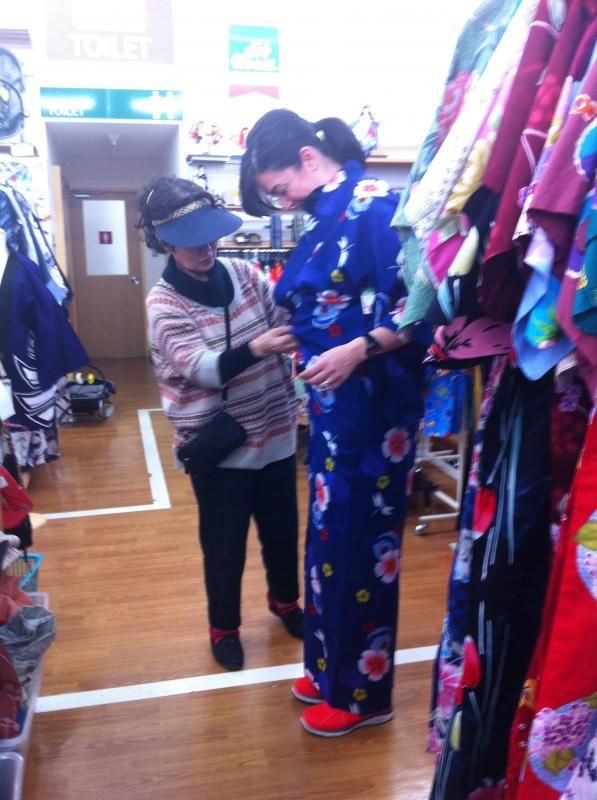 I ended up getting 2 cute ones- a light pink flowered one with a bright pink obi, and a light blue one with a deep pinkish belt. I love them!
My blue yukata


We always have time for mid-day silliness


We made our way back to her place and went for a run. She was coming off a cold and wanted to get back on track, and I wanted to get a couple miles in as a recovery run for my 8 miler yesterday.
Ran on a track! It was a nice change. Cushy ground! Took it super slow, definitely had some sore muscles from yesterday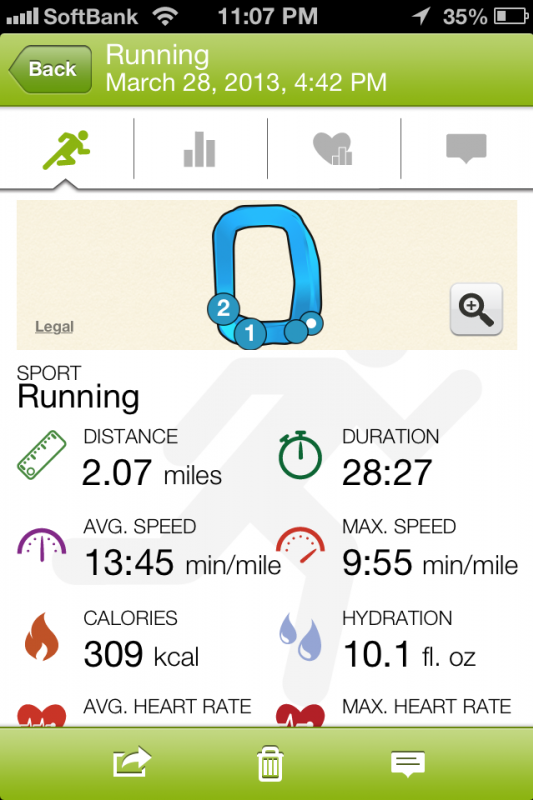 Once done running we had a quick bite to eat at her place then made our way to dance class! It was so fun! We did 2 basic dances, then went over the basics of putting on, wearing and caring for our new yukatas.
Christine and I in the 2 yukatas I bought today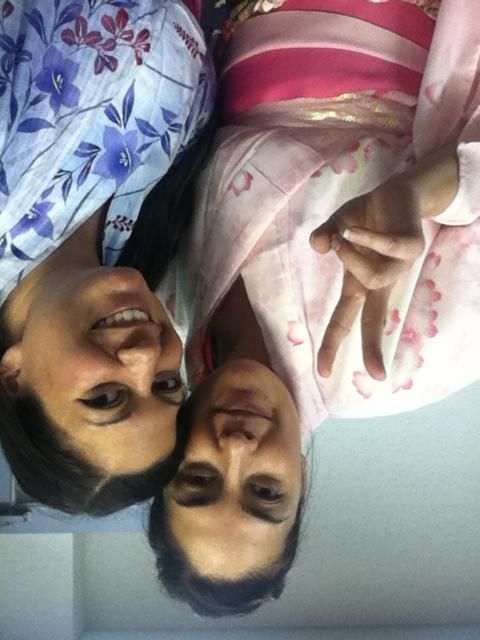 All in all a successful day! And last but not least, I finally got a new, reliable hand mixer!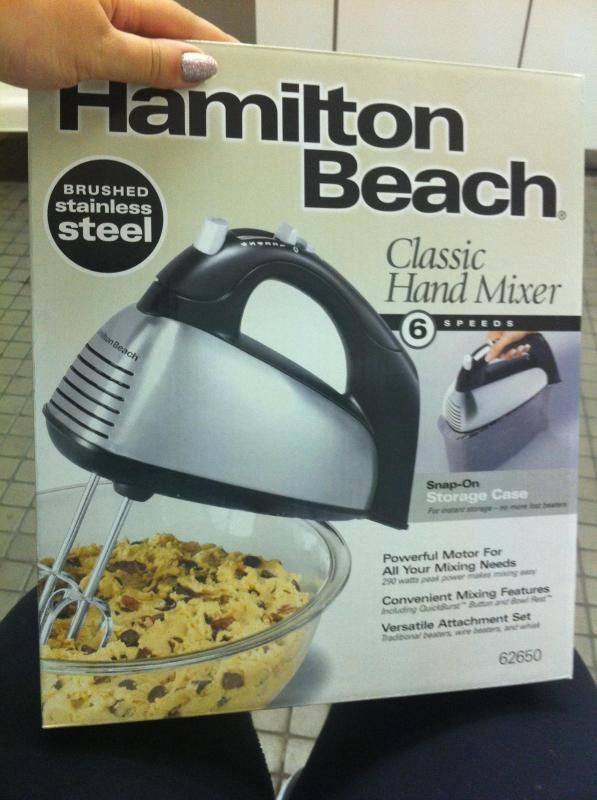 I'm tickled pink about this. I bought a hand mixer and the motor burned out while mixing cookie dough. Thinking I got a bad one, I bought another, and not long after it died on me too! So hopefully this one is tough enough to last in my kitchen

Tomorrow is Friday, which means running club! My favorite day of the week! We are also having a farewell party for one of our veteran runners, so I'll get to use my new mixer while I make her a cake tomorrow!
Enjoy your Thursday!