I'll start with my fantastic news first: Dan's backpack was found!!!
Last night was a little rough. It took us a long time to fall asleep. We slept with all three locks on our door locked up, including our balcony door despite not being on ground level. With someone potentially having our address and key, we just didn't feel safe.
Dan checked the mail as he left for work this morning and had an all-Japanese notice in the mailbox saying an unclaimed item is at the train station lost and found in Ueno. Trying not to get his hopes up, he skipped going to the bank and work and went straight there. And wouldn't you know, they had his bag!
He seriously won't put it down.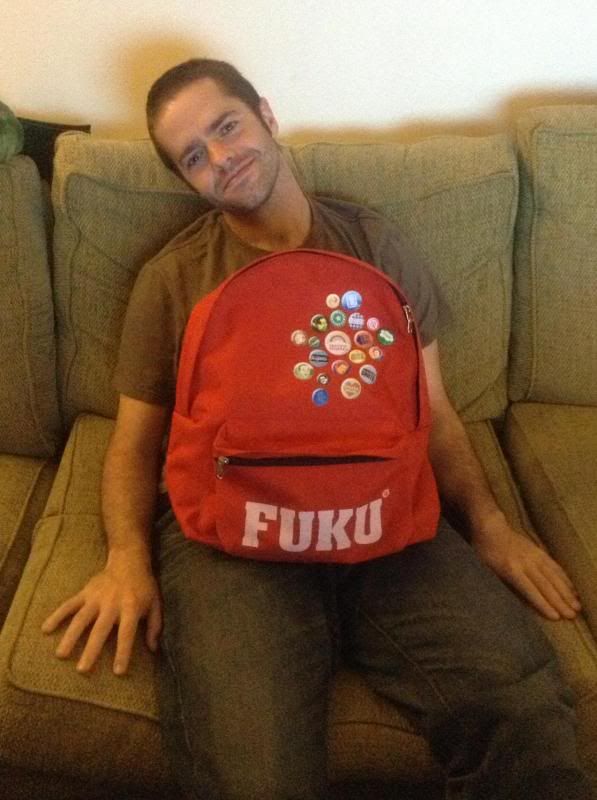 The crazy part is, on Sunday Dan was no where near Ueno, just Roppongi and Shibuya. Who knows how the bag got there, just glad to have it back!
My day was wonderfully uneventful. I was busy at home returning emails, setting up appointments, doing vast amounts of laundry and general post-visitor cleaning. I miss my friends visiting, but it was great not waking up to an alarm and being out on my feet all day! It was a nice day off, but I'm excited to get back on track with running and weight lifting tomorrow. My visitors and I ate most of our meals out, and I rarely had time to run. Not a good combination!! My current goal is to kick butt at the Tokyo Warrior Dash, so I need to get in shape for the 5k obstacle course by June 15th!
Since my day wasn't terribly exciting, I thought I'd share some photos I took while down south with my friends. We spent a long weekend exploring Kyoto/ Osaka/ Kobe and Nara and had an amazing time!
We went to Nara to see the world's largest bronzed Buddha at Tōdai-ji Temple. There are deer everywhere that you can pet and feed! They loved Amanda!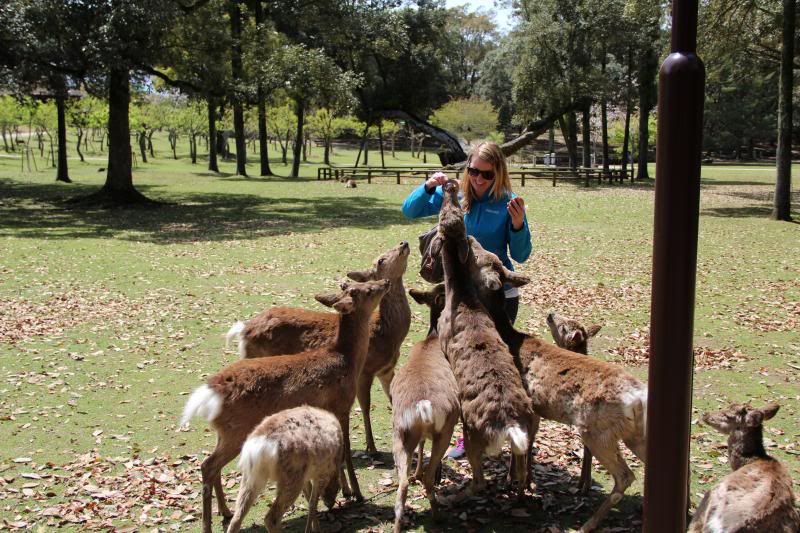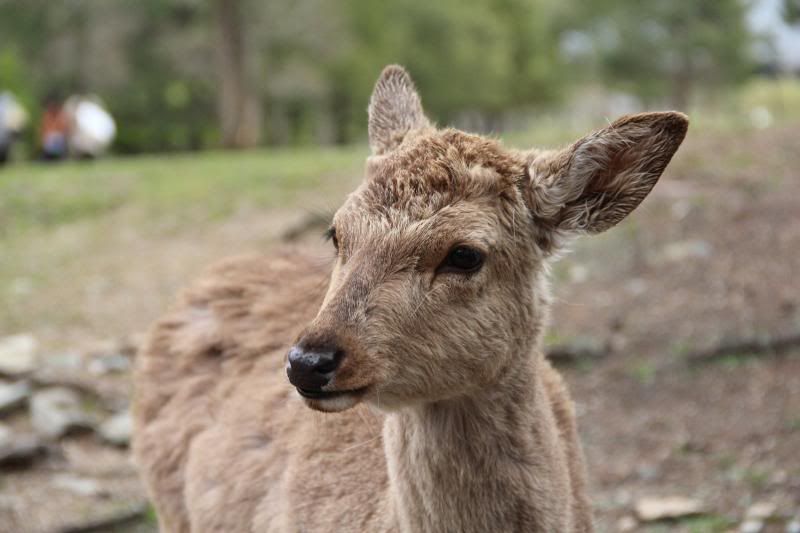 We love our jumping photos! Amanda, me and Brittany outside the Tōdai-ji temple

Outside Tōdai-ji Temple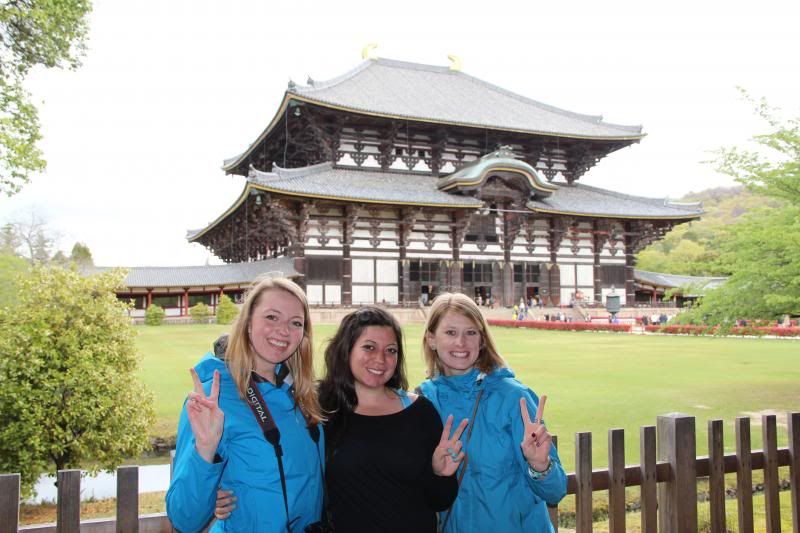 Inside Tōdai-ji Temple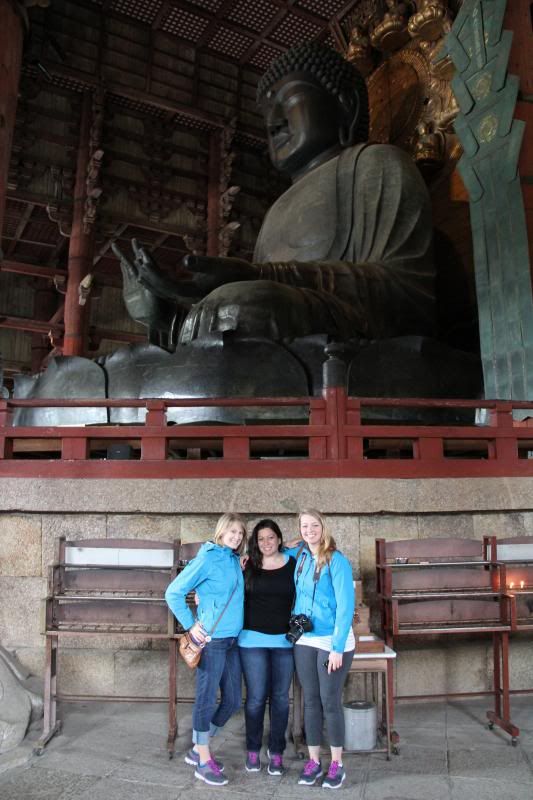 Mid-day snack of takoyaki- fried octopus!

We then visited Fushimi Inari Shrine, where the famed Memoirs of a Geisha scene was filmed. We ran through a thousand torii gates and made a wish!
Brittany on the run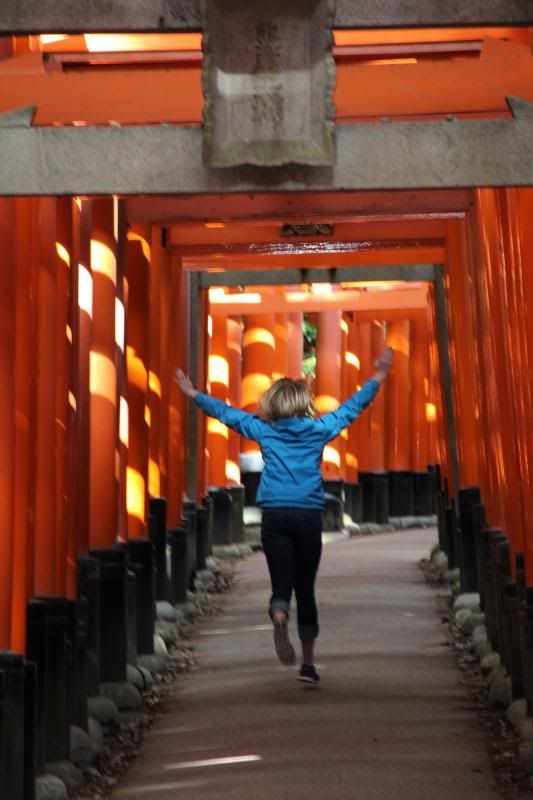 Much more to come! Enjoy your Wednesday!