Happy Monday! Let's take care of business first: how adorable is my nephew in his Buzz Lightyear jammies?!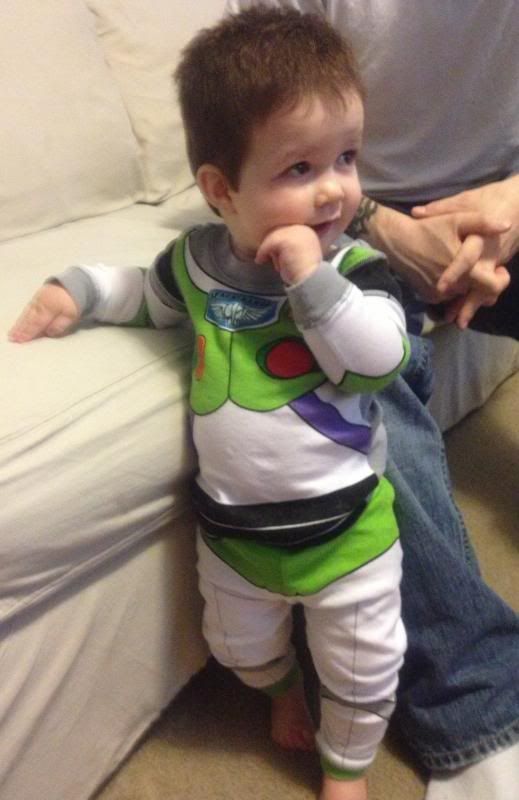 I sent him a set of Woody and Buzz pajamas for his birthday last month (which still needs proper attention in the form of a blog posting), and my sister sent me pics of him that I can't stop giggling at. To infinity, and beyond!
It was a pretty awesome weekend. In our commitment to stay healthy and active, we were out of the house constantly! Saturday we went to a Samurai hash, which is like our Friday runs except just outside of Tokyo in Kanagawa. They usually involve scaling some some mountains and getting good and dirty. The run was 4 miles, and took us up some pretty steep hills.
Scaled up this beast of a hill. May not look steep, but my legs were killing me after!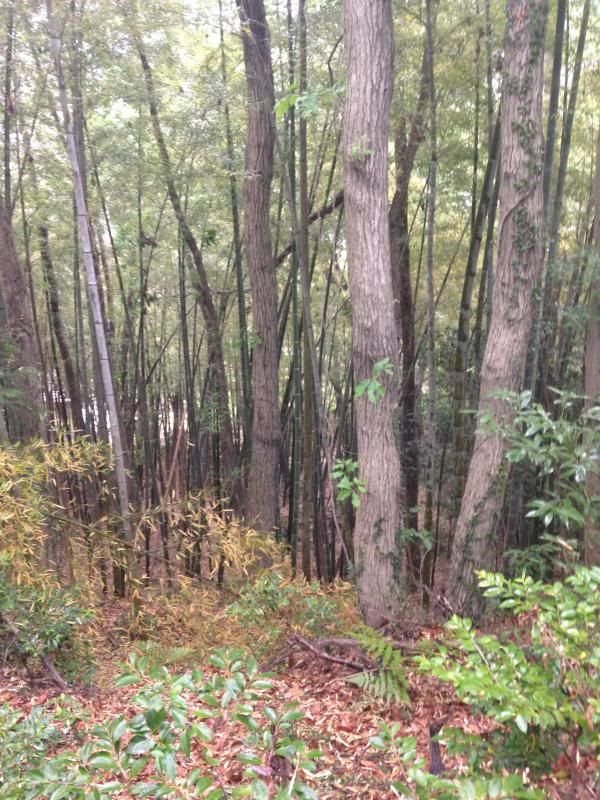 Reward at the top? The view! Out in the distance you can see the nearby air force base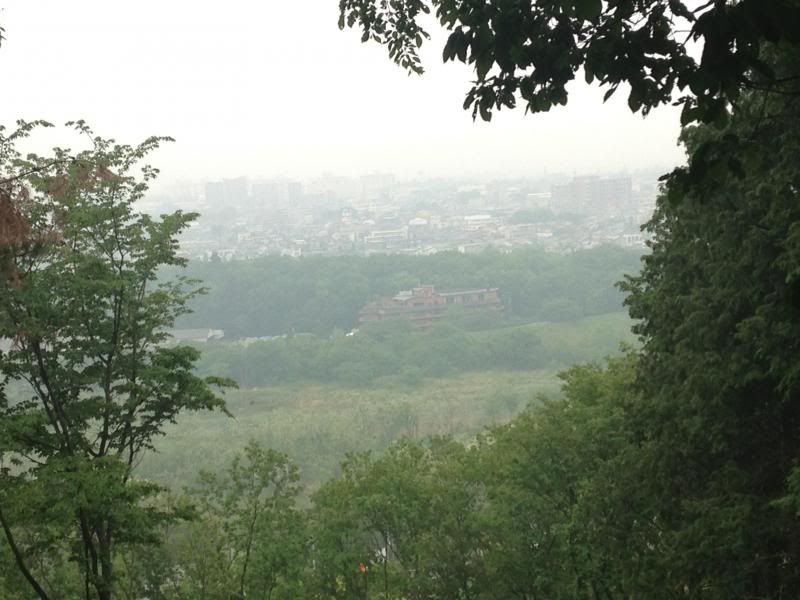 Did I mention the weather was alternating between pouring and a heavy drizzle? I was freezing after! All in good fun though!
Sunday I got my cross train on. I love running, but it does get repetitive, and a huge part of injury prevention is cross training. Together Dan and I went to our second hot yoga class. It was more challenging than the first one we did, which was good. After, I did a bunch of burpees and another ChaLean Extreme workout.
Remember my goals for May?
Run 75 miles
Cross train 12 hours
1,300 burpees
So far my progress…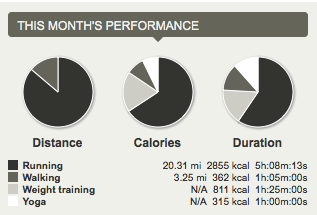 So my progress is roughly 20 miles run, 3.5 hours cross training, and 125 burpees. I can catch up on running and cross training, especially as my endurance improves, but I'm struggling with the burpees, I didn't expect my abs to take such a beating! I will probably fall short on that goal, but I'll keep trying my best.
Hope you all have a happy, healthy week!