Dan's dad and stepmom came to visit Tokyo which is pretty awesome! His dad was just passing through on his way to Beijing for business, but his stepmom is here for a few more days.
It's neat to have family come visit. My mom will be visiting Japan, but after I'm no longer living here, and my sister isn't in a position to visit, as her son is still a baby. The other neat part is that Dan's father lived here for a few years before Dan was born, and still knows Japanese and a general sense of what's where and getting around on the trains.
On Saturday we participated in a Moffitt time-honored tradition: drinking. We pub crawled through Omote-sando and Shibuya, and finished the night in Shinjuku. But we had to start the day with a bowl of ramen from one of our favorite restaurants!
Dan with Ann and Bob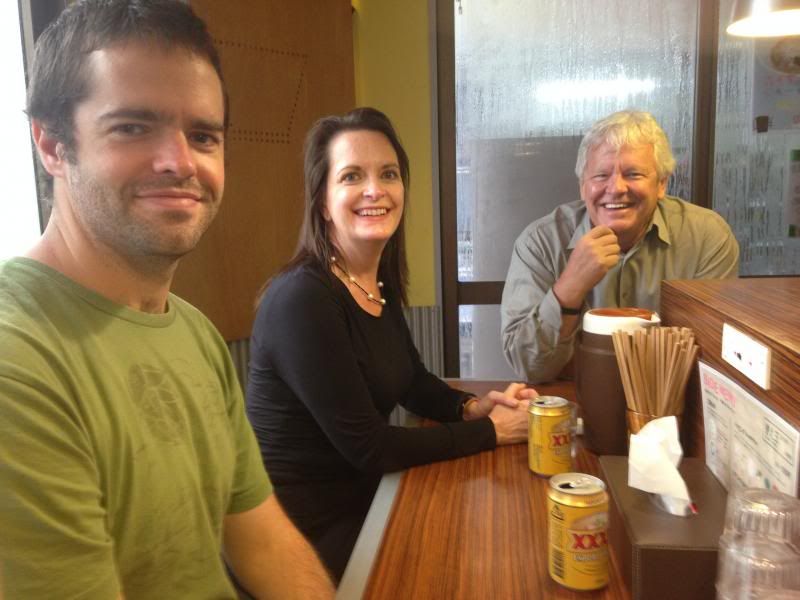 Our first stop was Brimmer Beer Box where we shared a pitcher and sat outside. It was such a nice fall day! After that we went to Craft Heads in Shibuya. I hadn't been so I was excited to try it, and even more excited to see an ale I've been dying to try was on the menu!
My Pumpking. If Thanksgiving/ fall had a flavor, it would be this beer.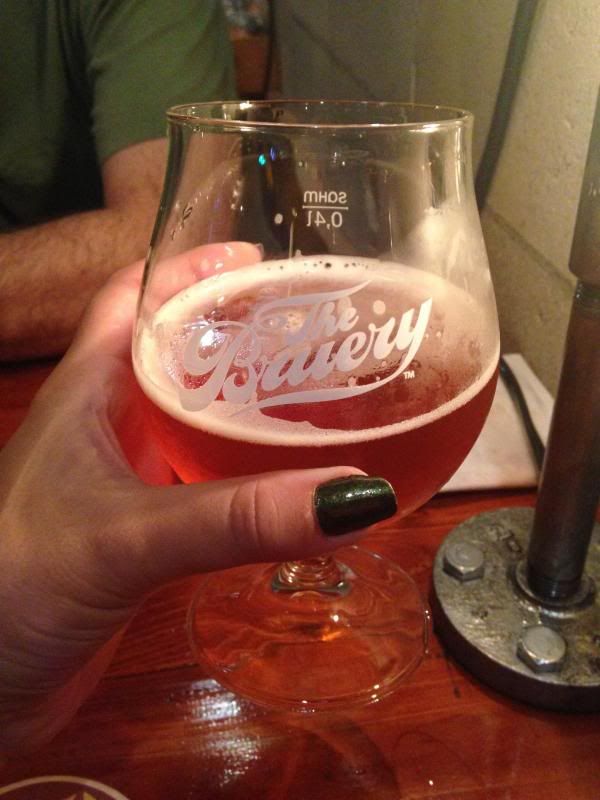 While at the bar, Ann, a connoisseur/ importer/ exporter of wine, taught us the way to properly toast someone. Eye contact is key!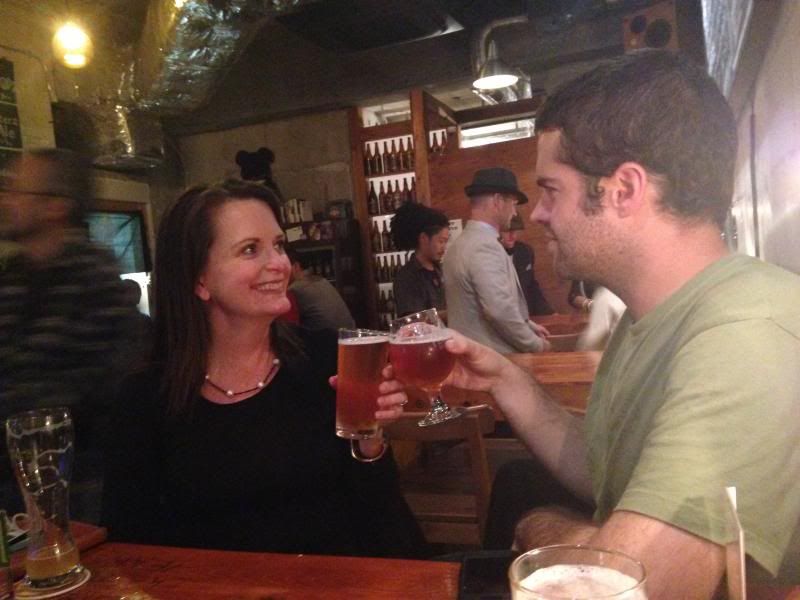 We went on to a pub called Aldgate in Shibuya, and down the street to a yakiniku (Korean BBQ) restaurant for dinner. We wrapped up the night meeting some friends of Ann's at the Tokyo Park Hyatt. I love their lounge! Great drinks and a beautiful view of the town. I still can't believe this is my town sometimes.

Unfortunately I don't have any pictures from Sunday, but we went out to Hakone and then had dinner at a tempura restaurant. Nothing too special. My running did suffer this weekend (I was supposed to run 7 miles Saturday and 10 miles Sunday), but we got caught up in the fun of having visitors in town and didn't do either runs. So luckily when I woke up today (Monday) I busted out 7 miles, and it wasn't terribly painful! I'll get my 10 miler out of the way tomorrow.
It's going to be a fun week! Ann is still here and we'll spend time together Tuesday, then Wednesday I'm meeting girlfriends for a day at Tokyo Disneyland! Thursday Dan and I are having friends over for some Halloween fun, and Friday our running group is having a costume run. I love Halloween!
I even had time to make a couple cards last week!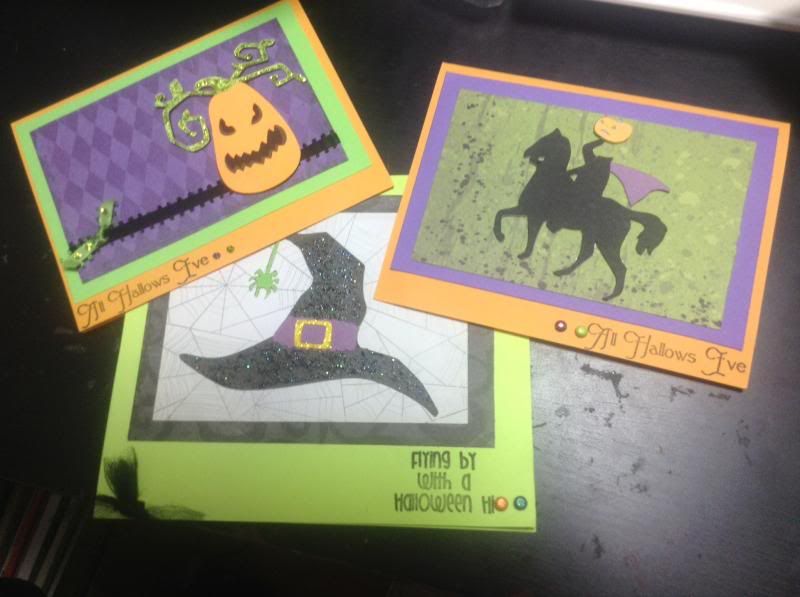 And now, to close with another Penny picture, this is what I woke up to Sunday morning. Yeah, no run was happening, I just stayed in bed with my kitty!