I have been so busy playing catch up on my blog that I've actually been back in Japan for 2 weeks! I was home for a day before Dan and I headed south to Kyoto for Nash Hash, a nation-wide hashing event. Since then, Dan and I settled into a nice routine. We're officially training for Goofy's Race & a Half Challenge, and up early every morning to get our training runs in before Dan goes to work.
I'm also hard at work hoping to finish my nephew Nate's stocking before Christmas, and we've enjoyed laying low the past week before a parade of visitors arrive. Tonight Dan's dad and stopmom come, and a few days after they leave my college friend Amanda is coming back (she visited in May)with her boyfriend! Busy but fun, the way I like it!
My training got off to a rough start because it's my absolute least favorite time of year- new shoe time!
My shoes were past their prime when I ran my 10k in early September. But I wanted them to see me through my trip home, so then I ran Tower of Terror 10 Miler in them. After that race, they were so dead I just left them in the hotel room.
My shoes when I first picked them up in Harajuku

Aaaaand my shoes being laid to rest in Orlando, FL


No midfoot traction left!

I was really satisfied running in these shoes, far more than the Nike Lunarlons. So I went ahead and bought another pair. The good news is they are considered an old model now, so they were about half off! The bad news is they didn't have insane pink in my size 🙁
Newly broken in with about 34 miles on them

The weather has definitely changed here. Dan and I went to a hash on Sunday and it poured all day and night. What do you do when you're surrounded by cold, wet hashers?
Sell fleece scarves!

After the hash we went to Antenna America, a fun bar in Yokohama that sells a wide variety of beers bottled and on tap. They were challenging patrons to try their IPA; with every pint purchased 100 yen was donated to providing books for the less fortunate through a program called Room to Read. Dan and his friends and fun with this. To learn more about Room to Read, check out their website.
And guess who finished off the keg…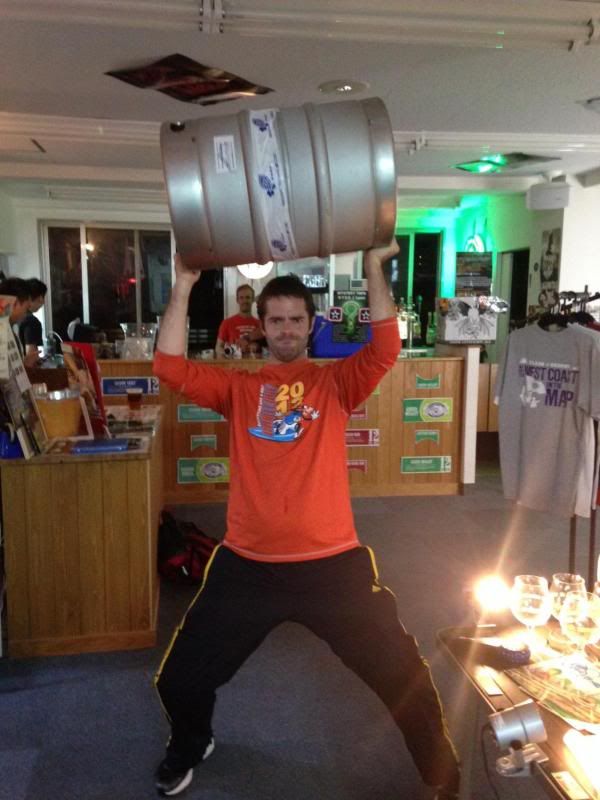 Kidding! It was a group effort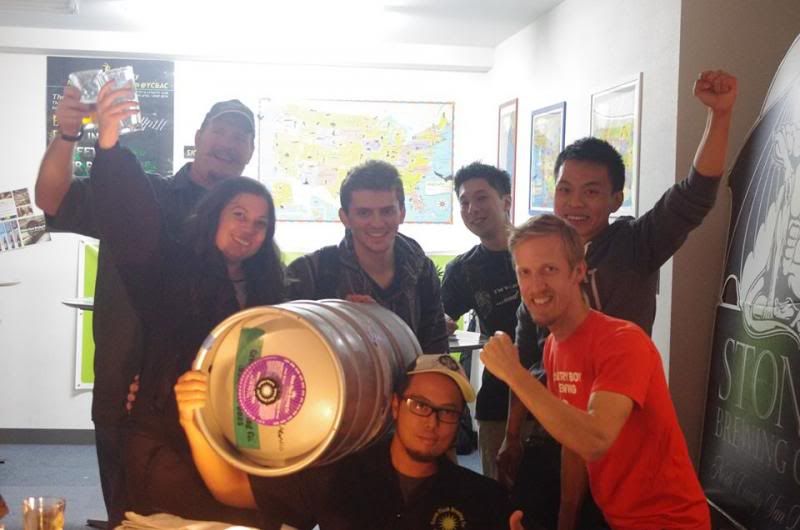 Photo by Antenna America's Facebook page.
Needless to say, everyone had a good time!
And of course, with the rain, and not owning a dryer in Japan, I can no longer hang my laundry lines outside! Bye bye shower space!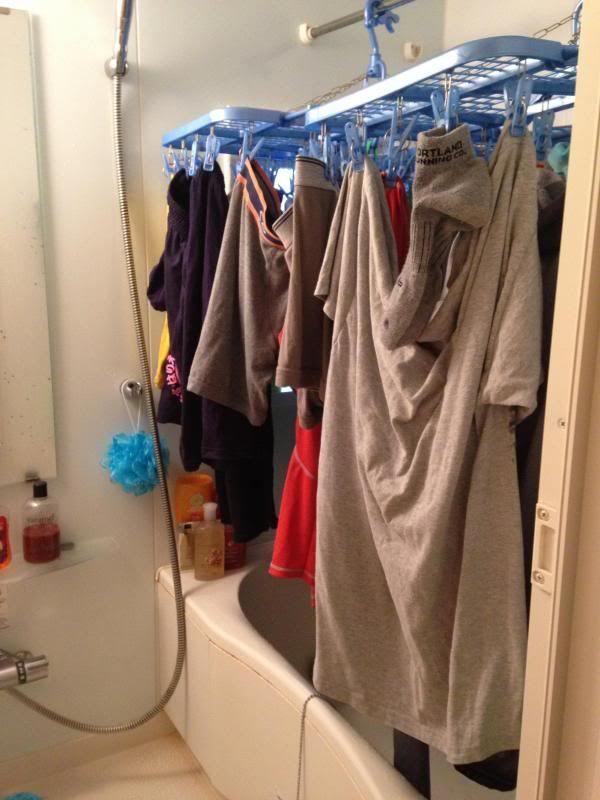 I'll end with this picture of Penny. She wouldn't let me take a photo of my shoes! You'll also note the graham crackers behind her- I went out to the military base to grab those for my famous pumpkin dip I'll be making in the coming weeks! I love baking in the fall!