There is a phenomenon upon Japan I have never seen anywhere else. It's captured the hearts of children, teens and adults, even grown men. The phenomenon is a stuffed bear.
Meet Duffy Bear!
Duffy the Disney Bear is a stuffed bear you can buy only at Tokyo Disney Sea, the theme park next to Tokyo Disneyland. The story of Duffy Bear is that Mickey Mouse was going out to sea near Cape Cod. Minnie was going to miss him terribly, so she made him a stuffed bear named Duffy, to take on adventures and keep him company. With the crazy success of Duffy Bear, Disney created a female counterpart, named Shellie Mae.
The Duffy bear Dan bought me, and the Shellie Mae Kelsey bought as a souvenir for a friend. Penny is a fan of Duffy too!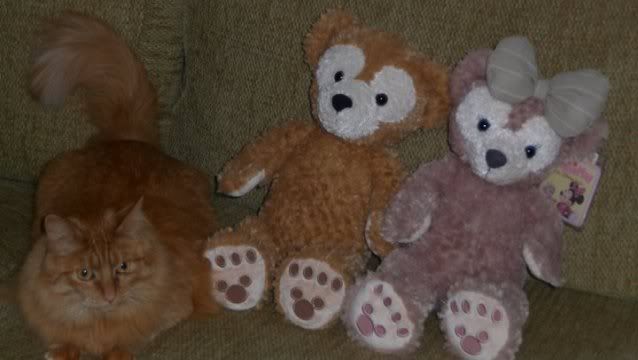 I don't even know how to begin to explain that Duffy Bear is EVERYWHERE. People bring their stuffed bears to the theme parks to ride the rides with them, enjoy meals and shows with them, and buy them new clothes. I snapped a few pictures of some Duffy lovers when Dan and I took Kelsey and Jim to Disneyland last week. Stuffed bears, coin purses, key chains, Duffy is everywhere!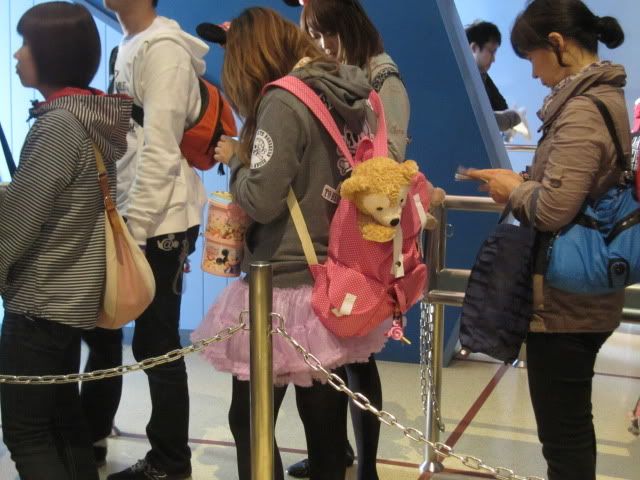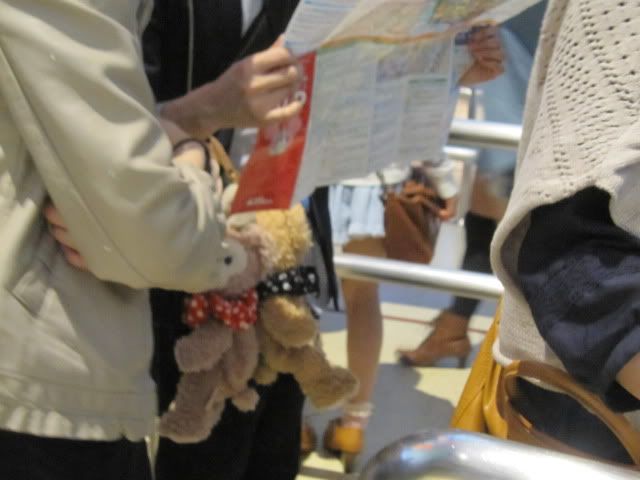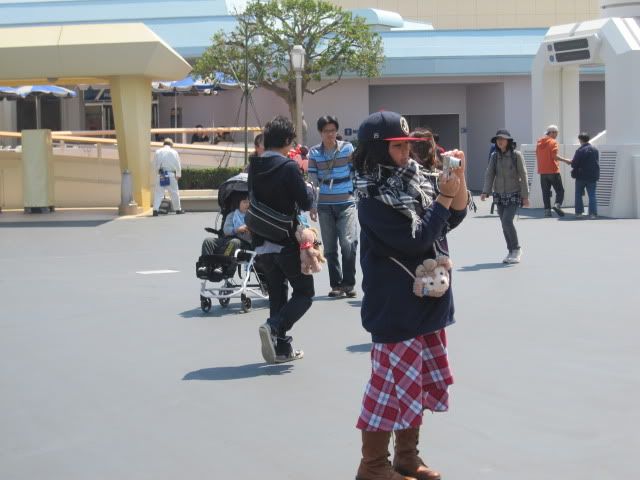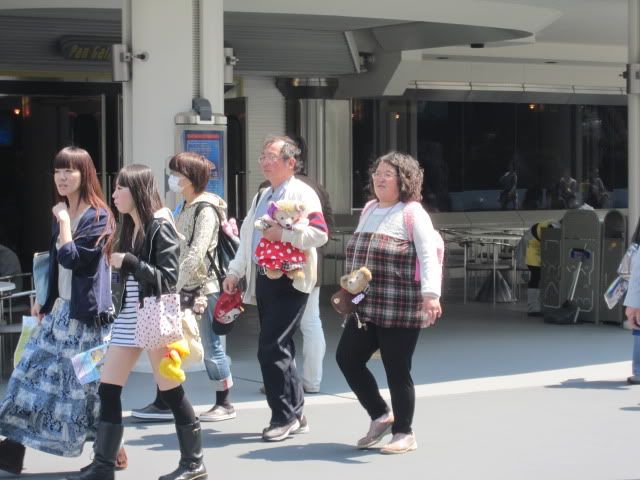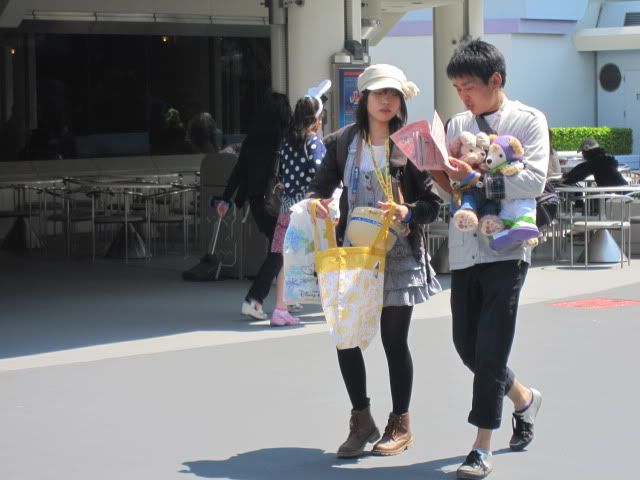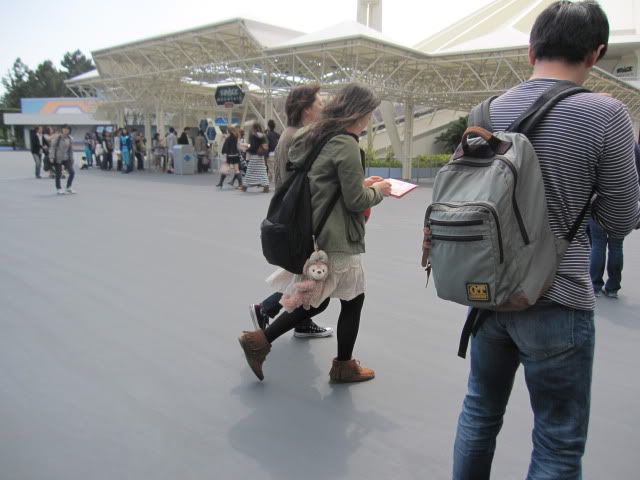 Some people enjoy bringing their Duffy collections to show off at the parks, and yes, carry them around all day!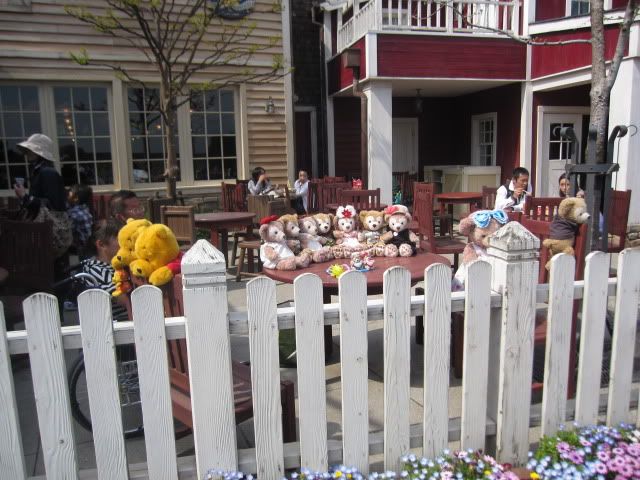 I like this guy, just chilling with his Duffy Bears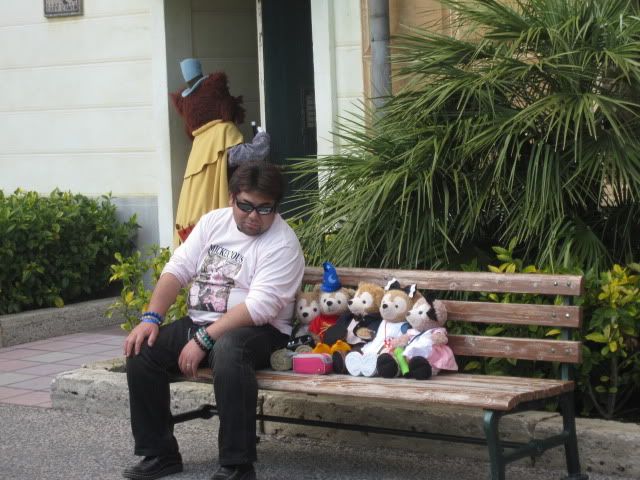 And now, if you think it's crazy that this bear is so popular, that his merchandise is flying off shelves, that people not only carry their stuffed bears but their whole Duffy collections, I present to you… Duffy Photo Stops! Disney is aware of the popularity of their bears, so they built Duffy "bear chairs" around the park at scenic points so Duffy can have his picture taken.


I enjoy my cuddly Duffy Bear (he's super soft!) but I leave him at home, cheerfully sitting atop my bed pillow. I don't want him to get dirty or worn out! I took this photo from Kelsey, here we are with our lovely Duffy and Shellie Mae bears.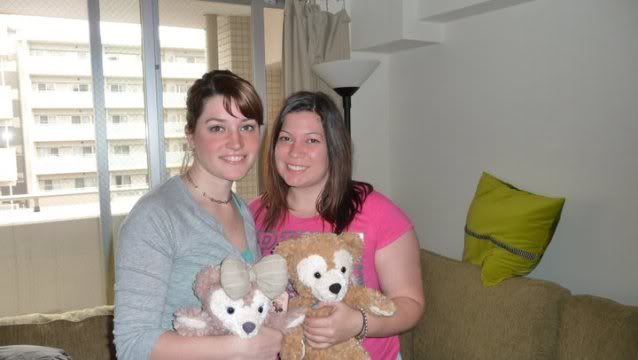 When I was at Disneyland in Anaheim, California December 2010, they were trying to introduce Duffy to the American parks and hoping he'd be as successful as he is here. Sadly the shelves were fully stocked of the bear, and no one was in line to meet the Duffy bear greeter. Someone will have to let me know if he takes off in popularity in America!