While Kelsey and Jim were in town visiting, they wanted to be sure to go to a true sushi restaurant. After all, it's not often you're on the other side of the world at the birthplace of sushi!
We went to a little sushi place in Shibuya.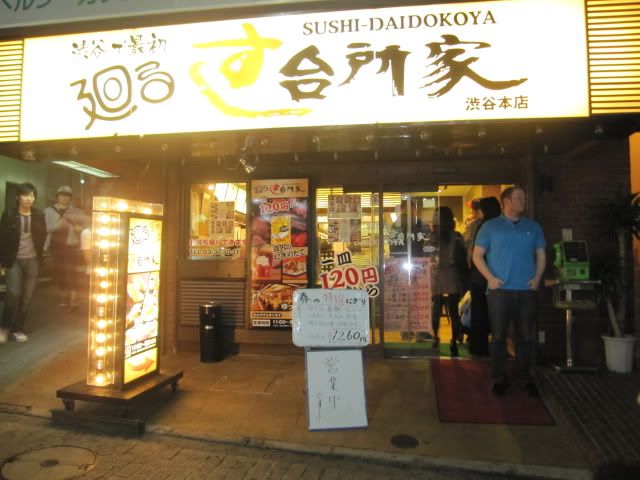 We waited maybe 20-25 minutes for some seats to open up. I've noticed most restaurants here have such limited seating when compared to restaurants in America!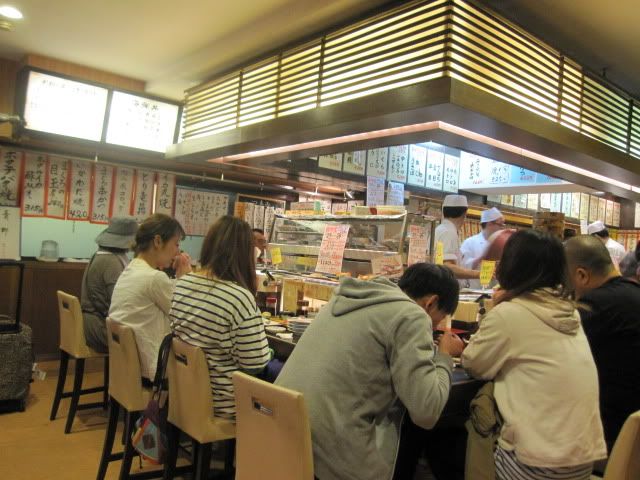 We took our seats and ordered some drinks. It was a "kaiten sushi" restaurant, or as most Americans know it, a "conveyor belt" style restaurant, where a conveyor belt passes every table and counter in the restaurant with a selection of fresh fish and sushi. You can also order hot dishes or sushi you don't see on the belt. This style of restaurant is popular for foreigners, as there's no menu to read. It's also popular for people in a budget, as you are charged based on the color of your sushi plates. Simple sushi rolls, veggie sushi rolls may be on blue plates which are only a dollar or two, while fancier rolls may be on yellow plates that are $4-5 per plate.
Avocado tuna rolls


Jim's roe rolls (fishy eggs!)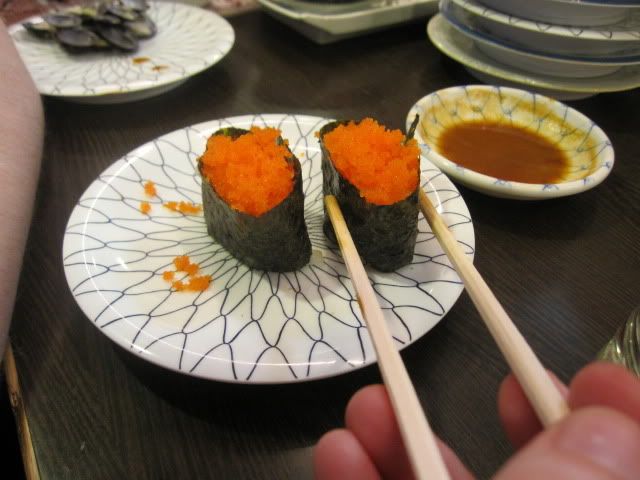 And let's just say I wasn't brave enough to try this one, so I left it on the belt!

At the end of the night, I got to take this cute cup home!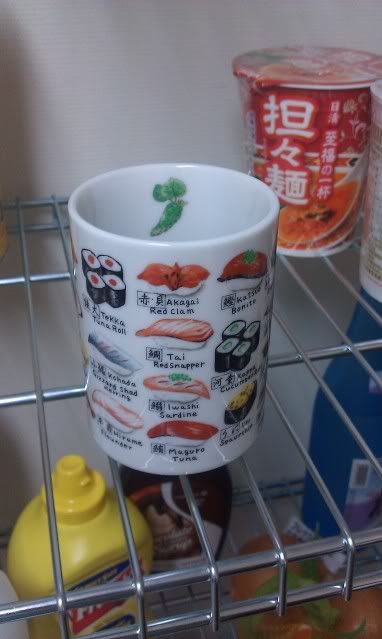 All in all it was a good meal. People ask me all the time if the sushi is just phenomenal here, and it's similar to back home- some places are really good, and some are just ok. This place was good but didn't blow me away, so I guess I'm back on the hunt for another great sushi place!