Where have I been?! I've had company in town! My friend Amanda, who came to visit me last spring, returned for a couple weeks with her boyfriend Steven. We had an absolute blast- Dan and I aren't hermits per se, but we definitely get out more when we have friends in town!
Some high lights from their 2 weeks here!
The Tokyo Metropolitan Government Building, so they can see all of Tokyo from Shinjuku. Amanda made a pressed coin!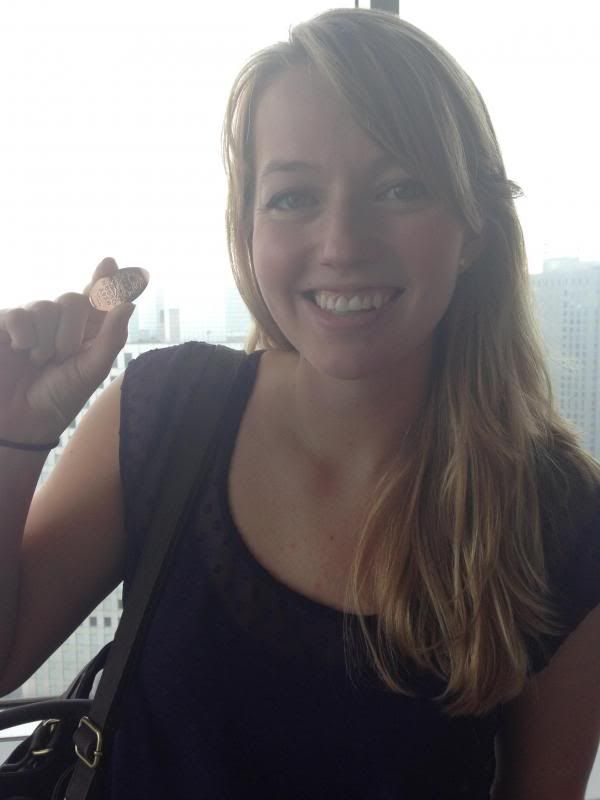 Of course I took them for crepes in Harajuku!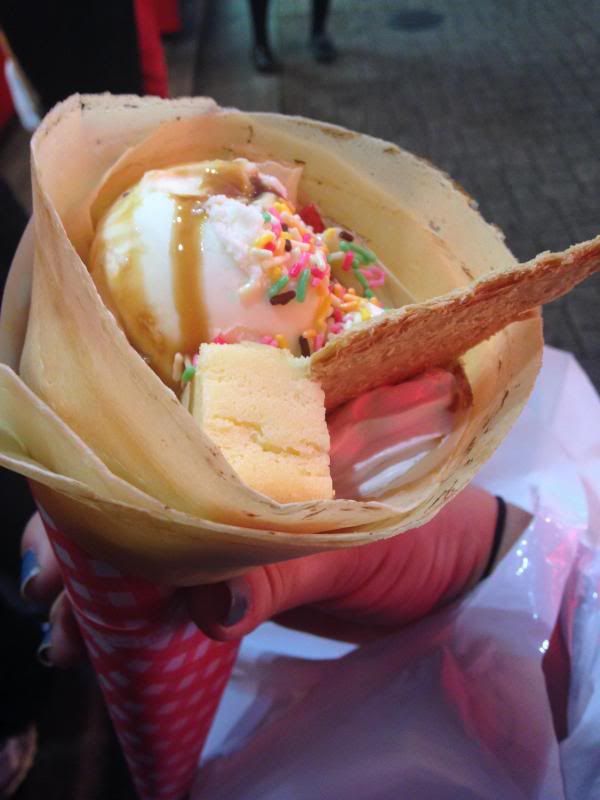 Ivan Ramen in Roka-koen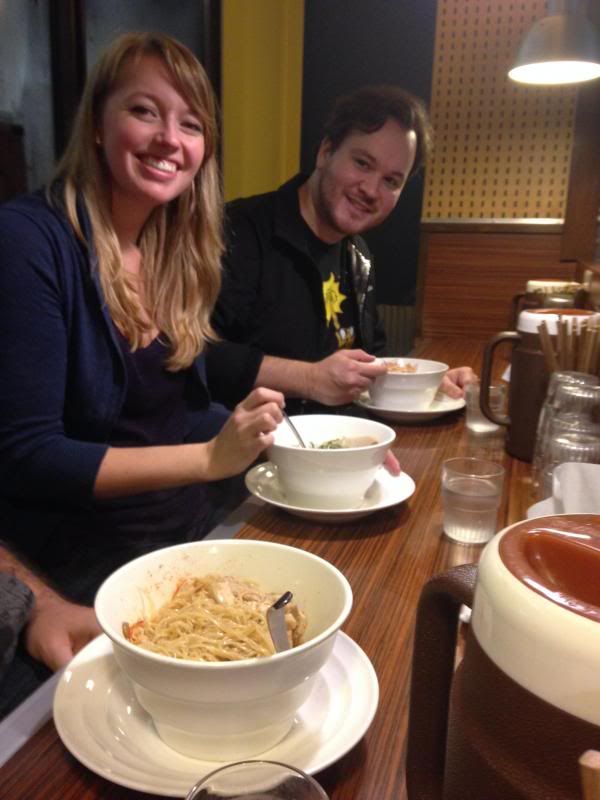 They then left us for a few days to explore southern Japan. This was when Dan and I did Hashathon. But we also went to a Ke$ha concert! We got tickets to go in March 2011, but she canceled due to the earthquake. So, 2.5 years later, she finally rescheduled!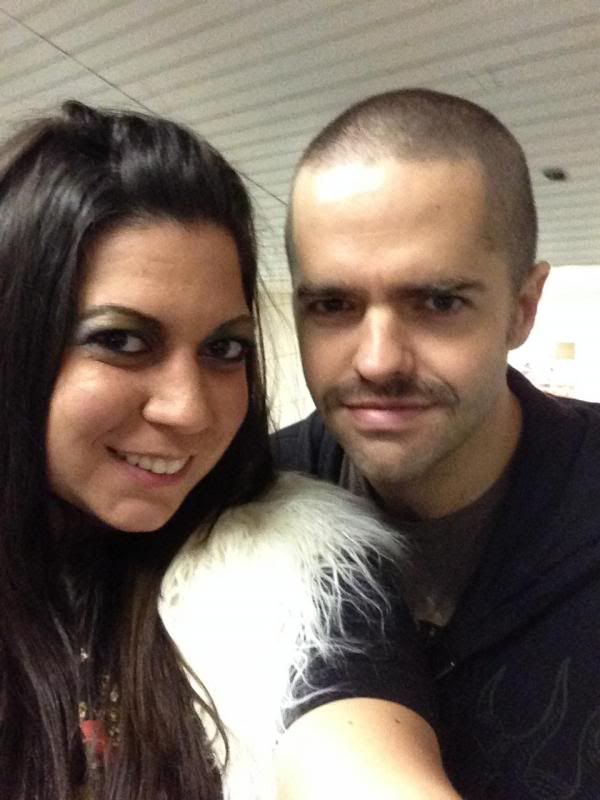 Ke$ha!


The night they returned to Tokyo, we went to Robot Restaurant with some friends. RR is a dinner show that's just insane. Dancers, robots, psychedelic decor. I'll let the photos speak for themselves!
Waiting lounge before the show starts


Amanda and I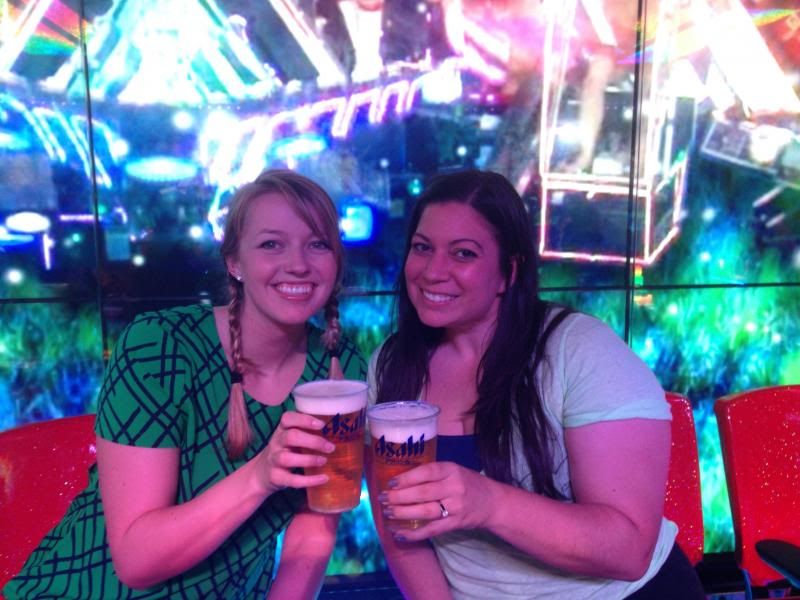 Amanda and Steven got to try onigiri- like sushi, it's a triangle of rice, wrapped in seaweed and stuffed with any fillings you choose, normally fish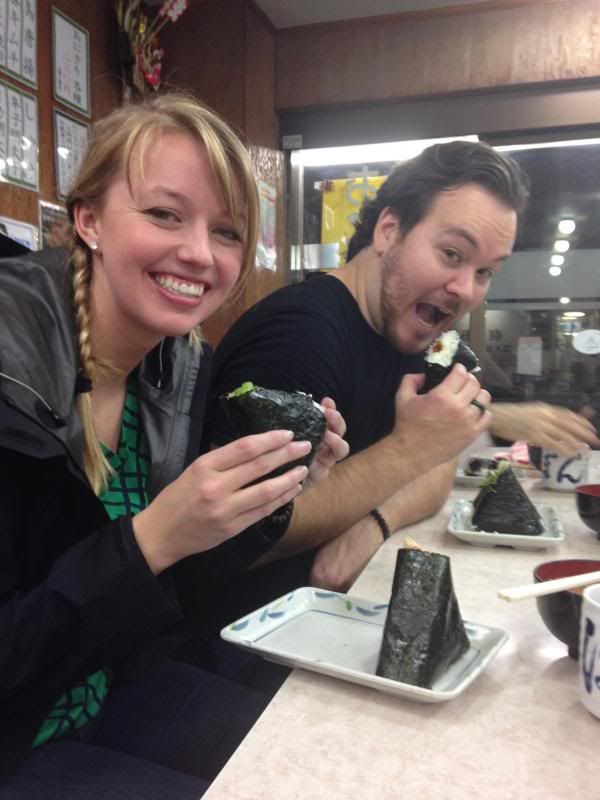 Nice night in Shibuya at the Crossing (world's busiest intersection)


It was Amanda's 4th hash with us, so she earned a hash name!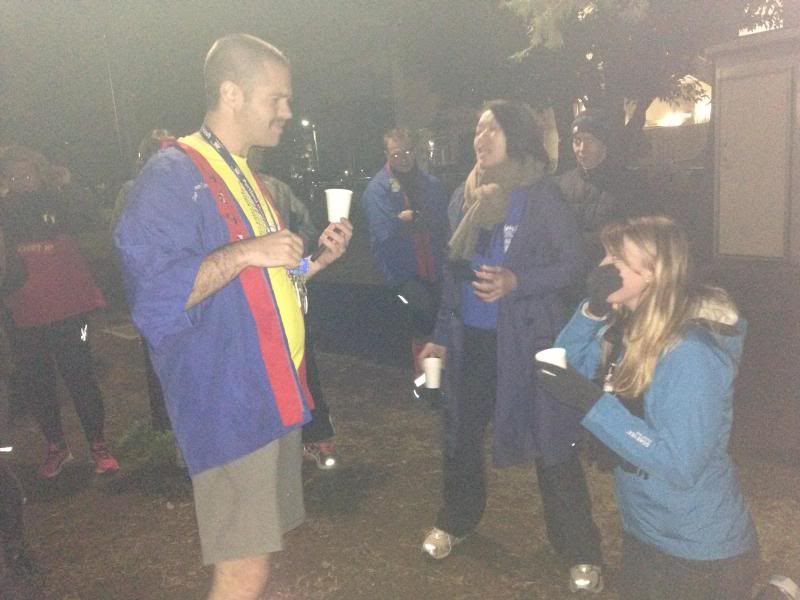 Dan and I ran a marathon relay with some fellow hashers. It sounded like a great idea- we each run laps at a horse racing track. I had no idea it was sand, and running in deep sand is MISERABLE! Luckily, we each only had to run about 3 miles!
Dan was Runner #1 for our team!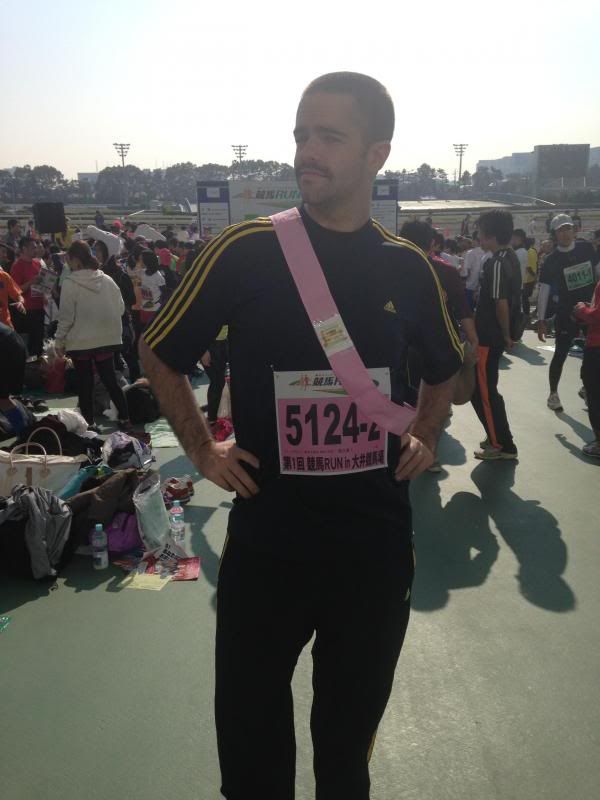 The start of the race was through horse racing gates, I loved that!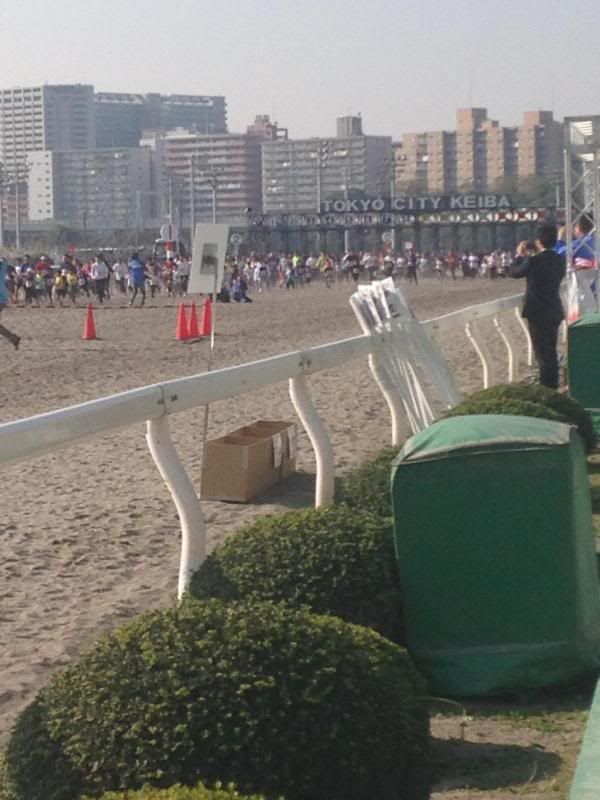 After the horse races we met up with our visitors and other friends to just hang out and enjoy the evening. Our friend Luke also had a visitor in town, so we spent a lot of time with him and his visitor from new Hampshire, Rhys.


We also grabbed a meal at Alcatraz ER, a restaurant themed like a prison hospital. Creepy but fun! You eat in jail cells!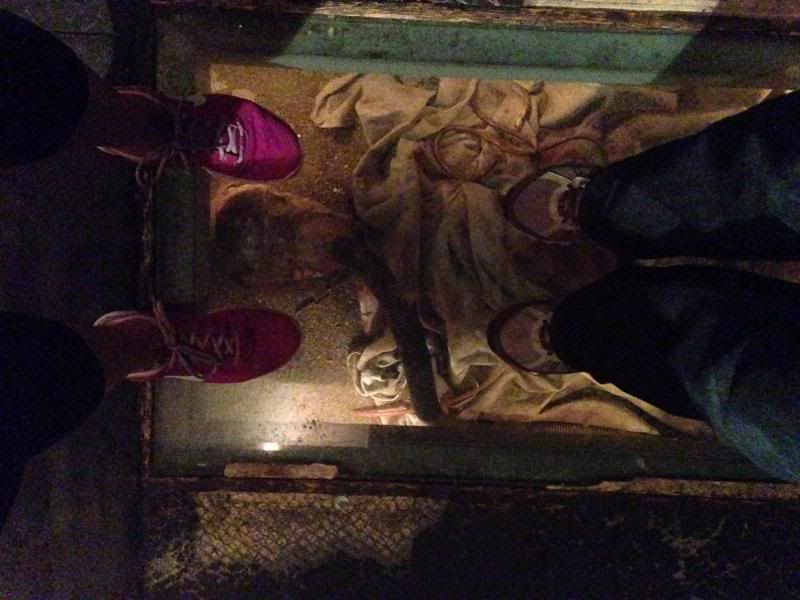 Steven being silly with his shots. They came in syringes!


Amanda's drink came in a skull!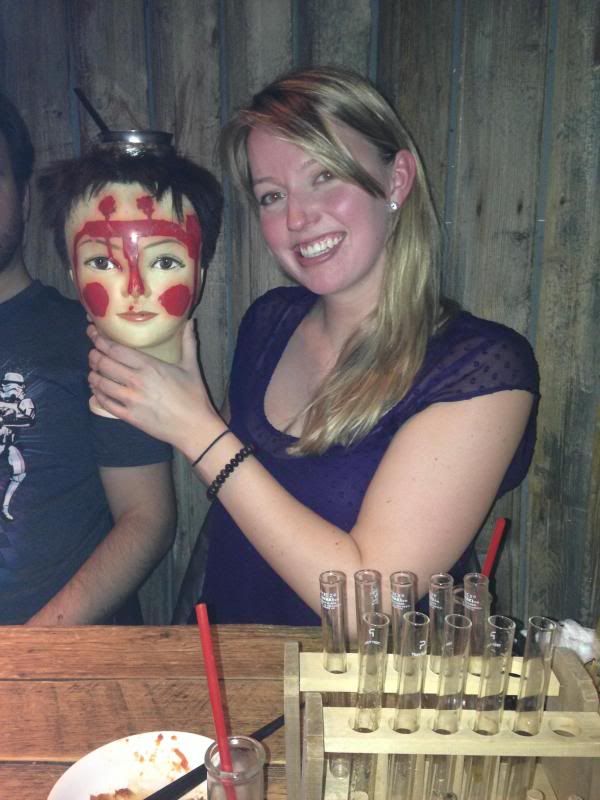 My drink. You can make it as strong as you'd like!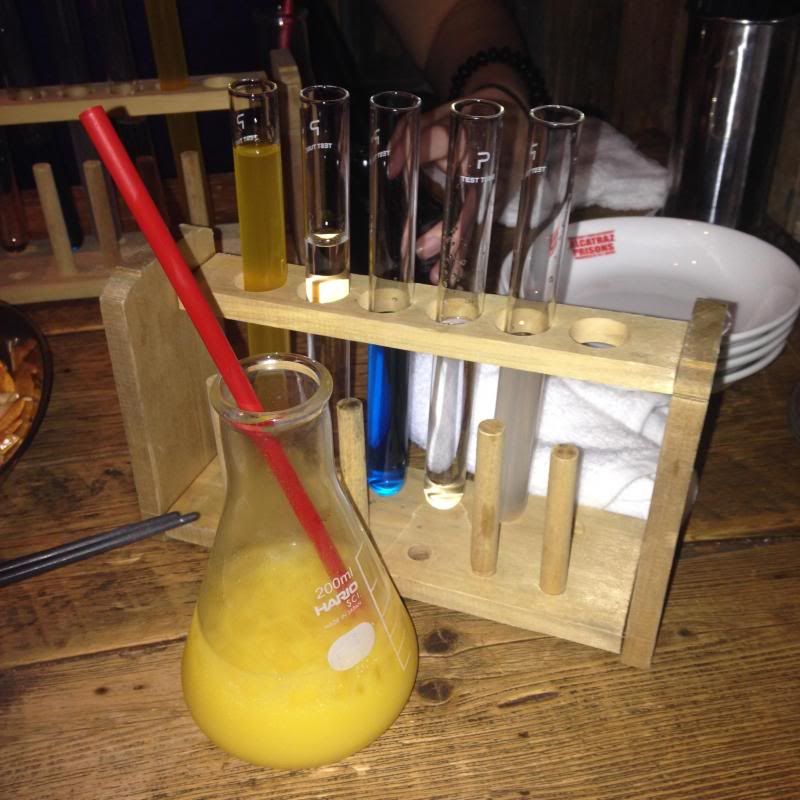 We did all sorts of other things too- Tokyo Disney Sea, Meiji Shrine, shopping, more food, more drinks. It was a really good time! Sadly my visitors left last Wednesday and Dan and I have been trying to get back on a normal schedule (and diet!).
In sillier news, I got a new cell phone case. This doesn't sound that exciting, but I take my cell phone cases very seriously.
One day in my Instagram feed, a picture of Ke$ha popped up with an insane cell phone case.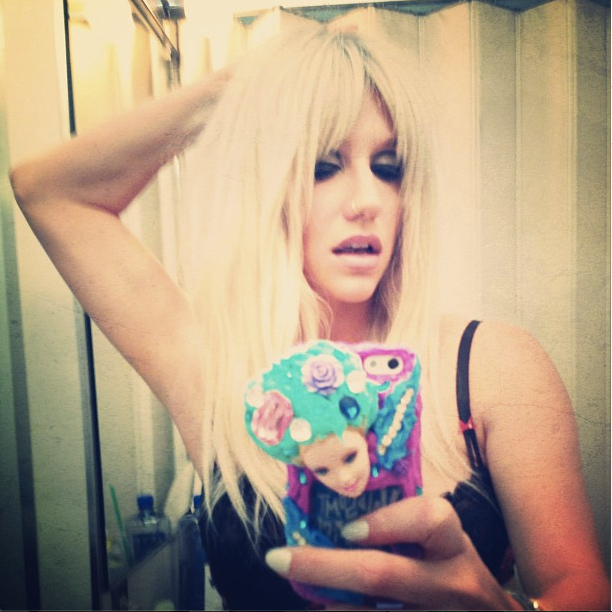 Yes, that's a Barbie head stuck on there, with jewels and what looks like frosting. I had to have it. I knew she'd been in Tokyo recently (at that time, May), so I started hunting. It felt hopeless, but i found it at a funky shop in Shimo-Kitazawa!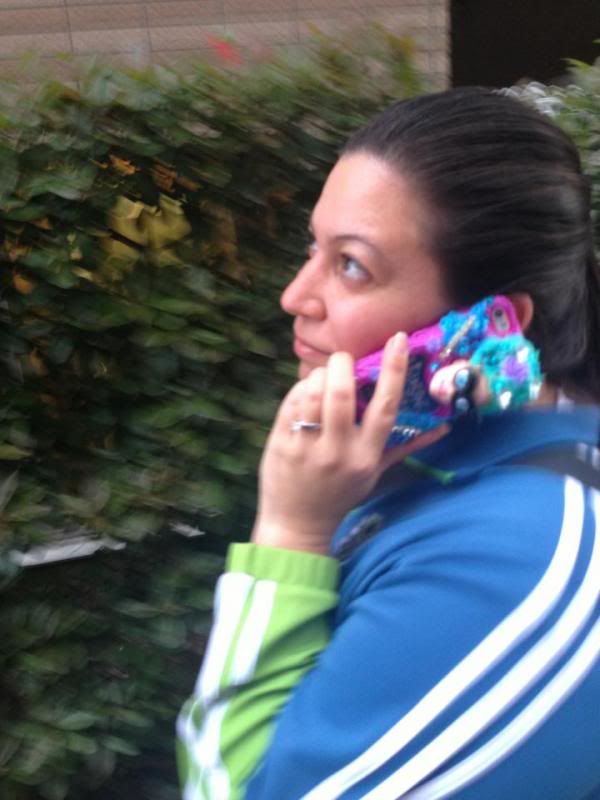 I've been using and treasuring it ever since. But I had so many questions. It was brand-less. Where did it come from? Who made it? How many were out there? Also, people love to look at it, hold it and touch it when they see it, and mine was looking a little tired. Some jewels had fallen off and the eyes were losing lashes.
But then, alas! We were shopping Harajuku and a street vendor had a bunch of them!!


It was heaven! People talk about Japan having weird and crazy things, and this is definitely my niche of crazy. I treated myself to a new case, adorned with Snow white, and like the last one, this made little to no sense either.


This case is a lot sturdier than my last one, so hopefully it will last me a while! But it's nice to know when I'm feeling like a change I can come here!
And of course, we will end with a picture of Penny, ready for the holidays!