I've been putting off blogging about this for a while, and once I wrote it out, I sat on it for even longer. Maybe I kept thinking I'd change my mind. Or I'd find a perfect job here in Tokyo. Or all my US family and friends would decide to move to Japan. But those things didn't happen, so with sadness and excitement, today I'm writing about ending my 3 years in Japan and my upcoming move back to the States.
The boxes have been packed and moved. No turning back now!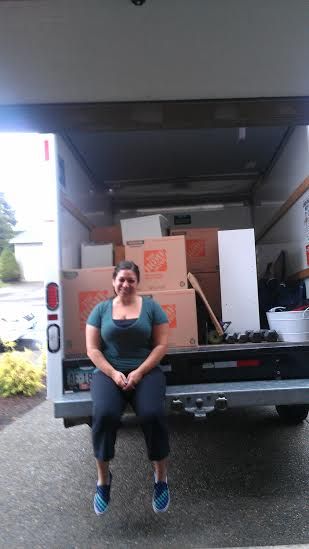 So, the big questions:
Why are you leaving?
The biggest reason is I miss having a job that I put a lot of time into that I truly care about. While I've picked up a bunch of Japanese, it's still pretty poor, and I'm too shy to use it. Most marketing and PR jobs expect you to be relatively fluent. So I stuck with teaching where I was encouraged NOT to speak Japanese. I haven't worked in the past year and while I've kept busy, I've also become pretty antsy to get back into marketing. My three year spousal visa expires in early 2014 and it just seemed like a good time to make the move.
Where will you go?
Seattle! This is where Dan and I first lived together, and I loved it. I like being within driving distance of my family in Portland, OR. There are lots of marketing and PR opportunities in Seattle. My best friend is in Seattle (and is totally gracious in letting me move into her house). When Dan's ready to return to the States, he can simply transfer back to Microsoft's Seattle campus if he'd like. I'm used to the Pacific Northwest climate and love it. Seattle is pretty win-win across the board.
Kelsey cooking in our old house when we were roomies. I miss that big kitchen!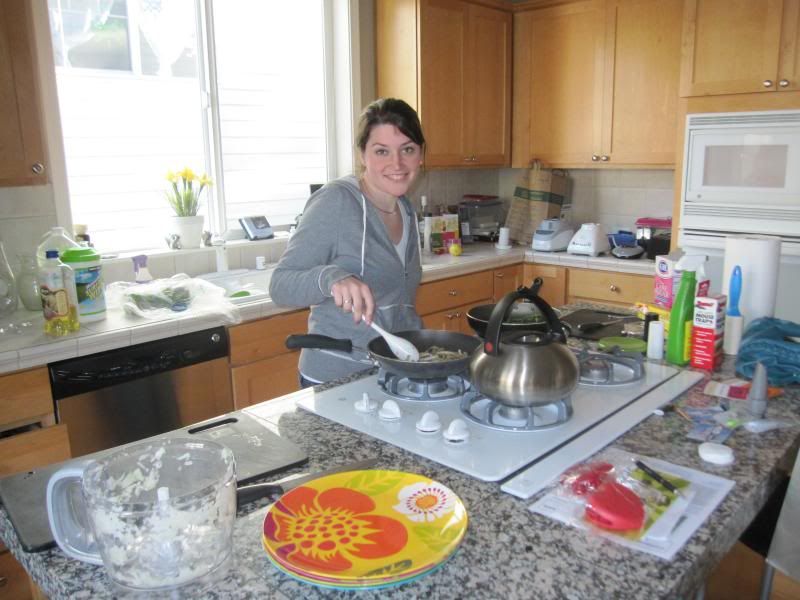 Oh yeah, Dan! What about Dan?
Japan, was always Dan's dream, not mine. It's been an honor (and frankly, an absolute blast!) to stand beside him for the past 3 years while he is living his dream to the fullest. But it's time to go pursue my dream. We are still very much together, and very happily married, but are choosing to pursue a "long distance relationship" for the next year or two while we both realize our dreams on opposite sides of the world. We did this when he first moved and though it was tough, now the time apart felt like nothing!
There will be a lot of ocean between us. Nothing we haven't done before! The turtle believes in us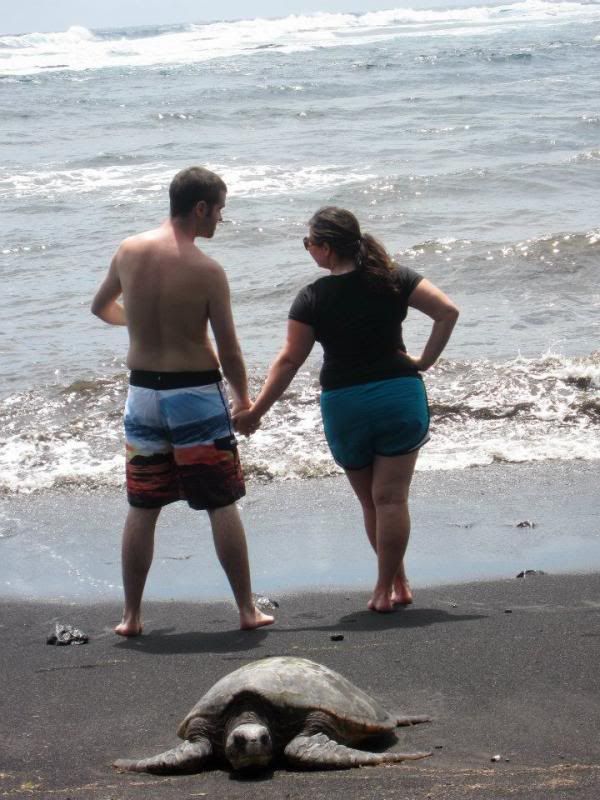 When?! This seems sudden.
I officially fly out of Japan as a resident for the last time Thursday, January 9th. I assure you all, it's anything but sudden. I've been toying with this idea since May. I'll probably blog about this another day, as it's a 10-fold story with lots of detail (and pictures!).
I am truly so excited and saddened. Have I missed living stateside? YES. Most definitely. I've missed my friends. Family. Driving. The birth of my nephew who's almost 2 years old now. Weddings. Birthdays. I can't wait to be there for my favorite people. Drive to work. Work a job I care about (teaching English was a great experience, but I wasn't passionate about it).
My nephew, 1 day old. His birth was the hardest time to be away from home


But at the same time… Japan has been my home for the past THREE years. From volunteering with Peace Boat to help tsunami victims, to teaching, to hashing, and making friends all along the way, and coming home to my little apartment in Rokakoen with Dan and Penny, this time has been truly incredible.
My first day volunteering for the summer as a tsunami victims aide, tearing out walls to clear out toxic waste. So happy to still be in touch with some of these amazing people!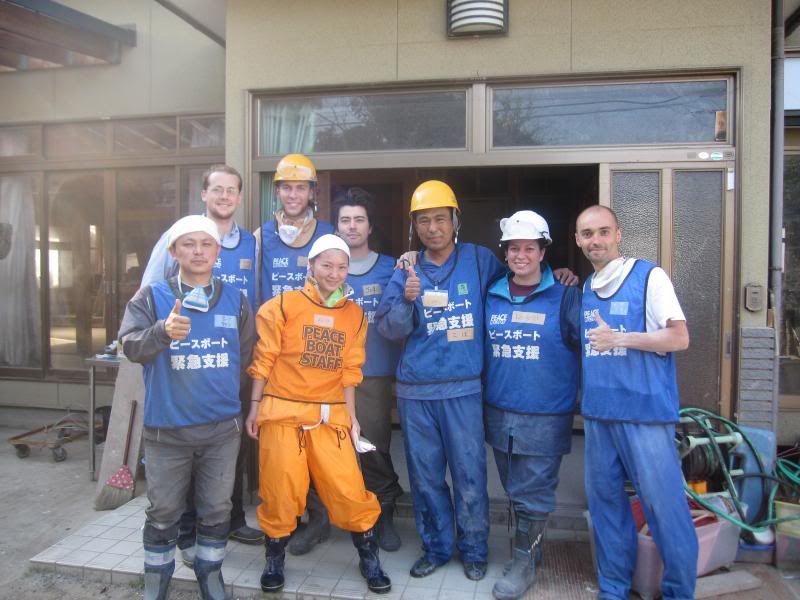 I remember getting my visa and thinking, "Wow, three years! We'll see if I make it that long!" Dan's friends didn't think I'd make it past a month! And here I am with an expiring visa. It's all so surreal. Dan and I have built a wonderful life here in Tokyo. The truth is though, even if I stayed in Japan as long as Dan plans to, I'd still be just as sad to leave. So, off like a band-aid! I'm taking the plunge and moving to Seattle!
Dan and I at the Seattle Space Needle. We had annual passes, and we'd come here for coffee or dessert all the time. Such good memories and I can't wait to do it again!