It's March 20th this evening. Dan and I have officially survived being apart 2 months. Which means I've pretty much been in Seattle for 2 months, and things have really come together as I've finally settled in.
When I first arrived in late January, after being sick for 2 weeks and 2 straight days of driving, this was home!

I didn't have any furniture! But it slowly came together. Kelsey gave me her bedside table. I bought a bed frame at Ikea in Portland. A book shelf from Target my sister helped me pick. It slowly started to feel more cozy.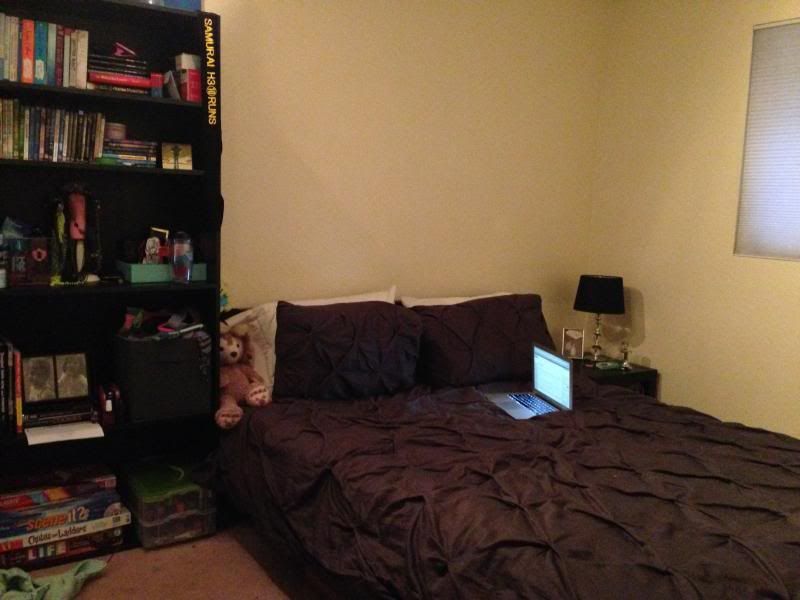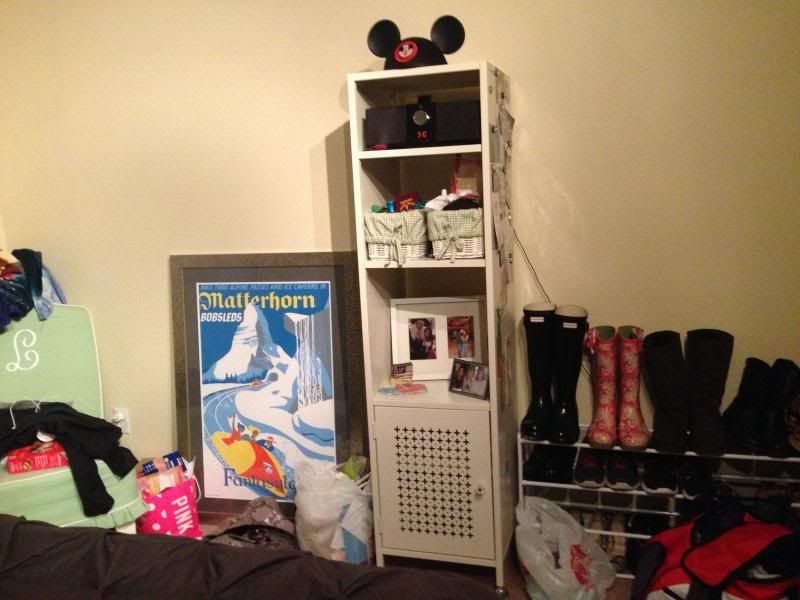 And of course, Shellie May made the move too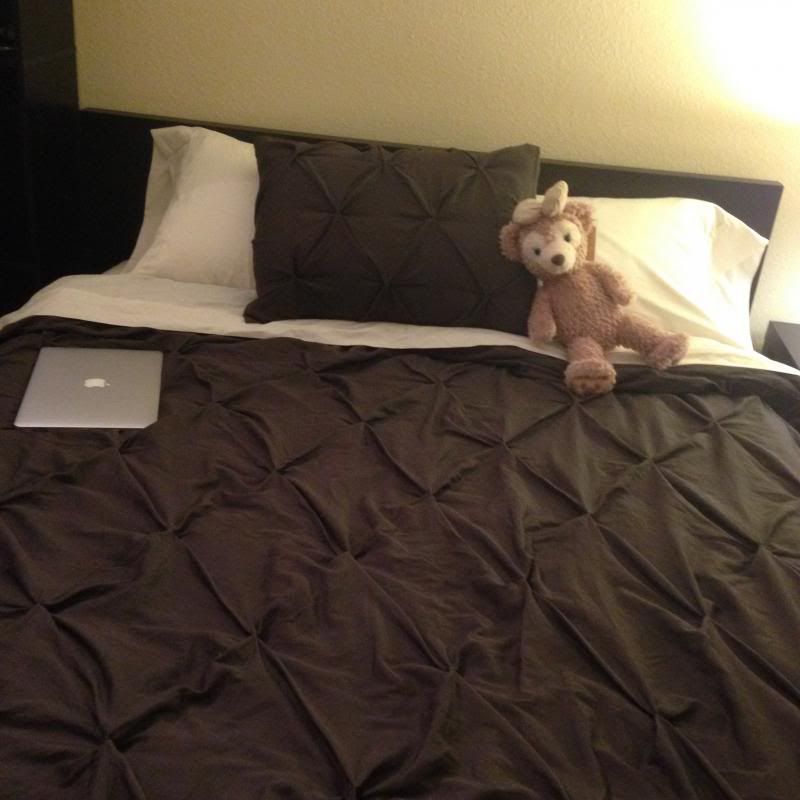 I started working my first week in Seattle. Now, you may be familiar with my visits to Seattle in the past, and how I got to go to work with Kelsey on the days she nannied. Because the family was super cool and friendly, and I've come to know them in the 5 years I've now known Kelsey. They generously offered for me to nanny for them as well, the days Kelsey wasn't available. I can't even begin to tell you what kind, wonderful people they are. I spend time with their 2 daughters, E and G. E is 15 and loves ballet. And in true teen character, this is what she usually looks like- always on her phone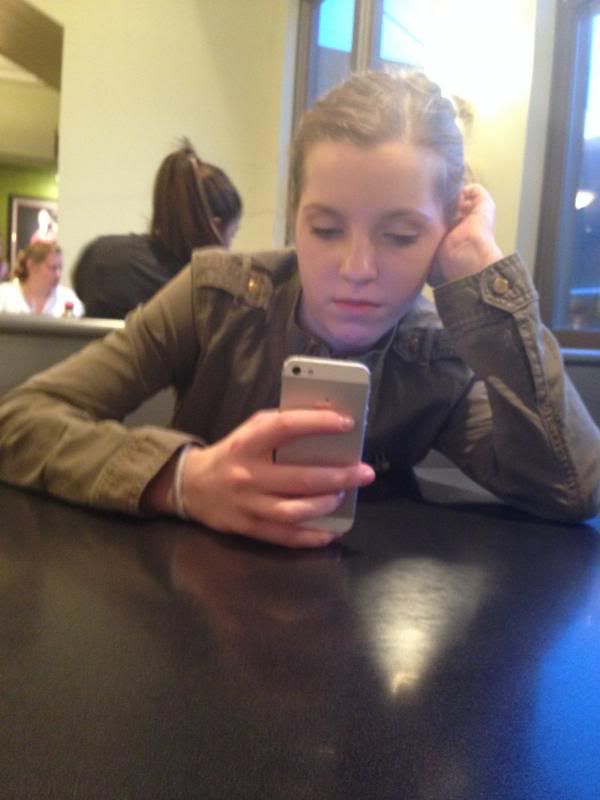 G is 12 and is a girl with many talents, but is most passionate about horse back riding and soccer. And she's such a joy to watch at her activities.
Warming up with her baby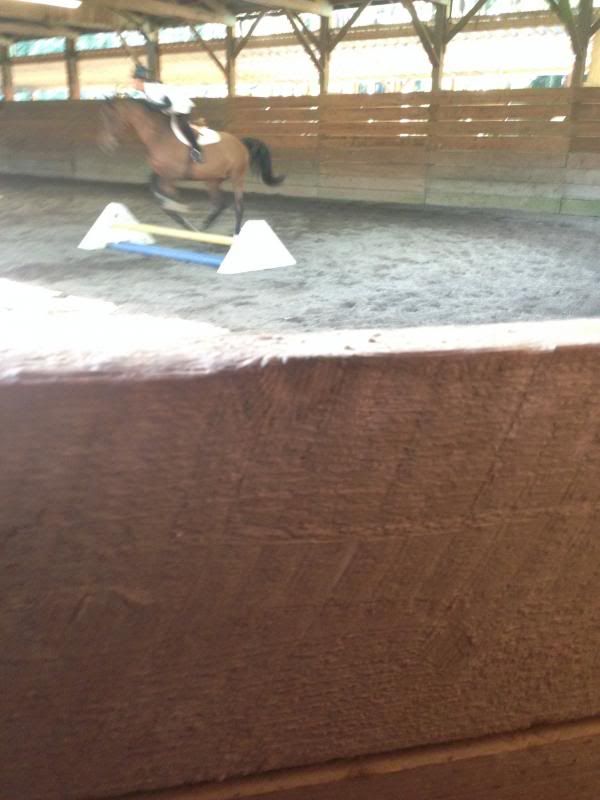 We get along great, though activities usually wear her out!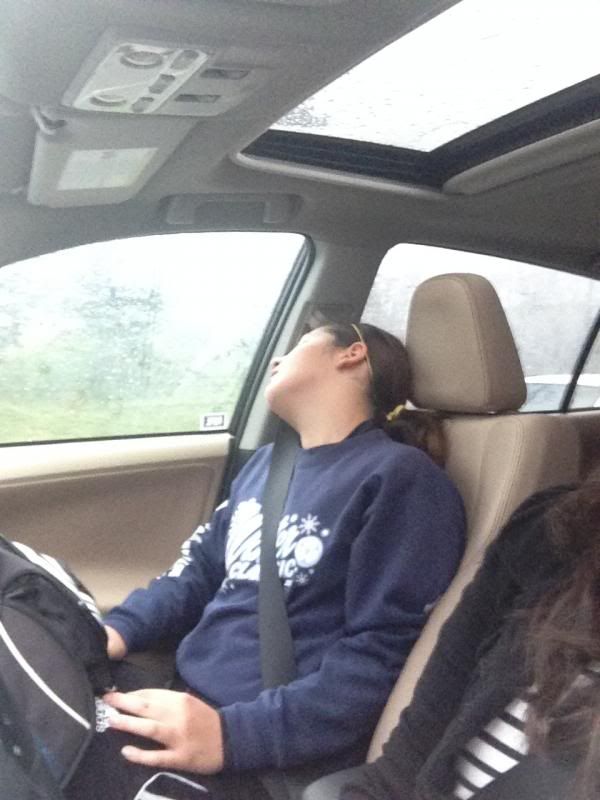 I also puppy sit for them! I don't have any pictures of their sweet Jack Russell Molly, but here is Finn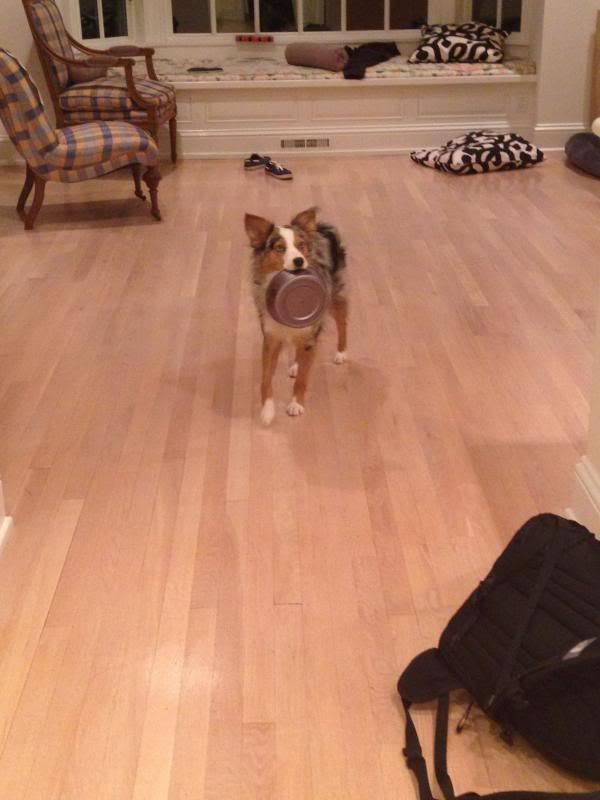 I miss Dan, and Japan also, but I'm so happy to be back. I love Seattle! And the things I can do because I'm here!
E's ballet classes are, quite literally, next to the Space Needle, so with my annual pass i often go up and have a coffee and read or people watch

I was reunited with my friend Jamie, whom I'd met in Japan briefly last year through hashing. Together we hash and are on a mission to find adequate ramen in Seattle (spoiler alert- it's not happening).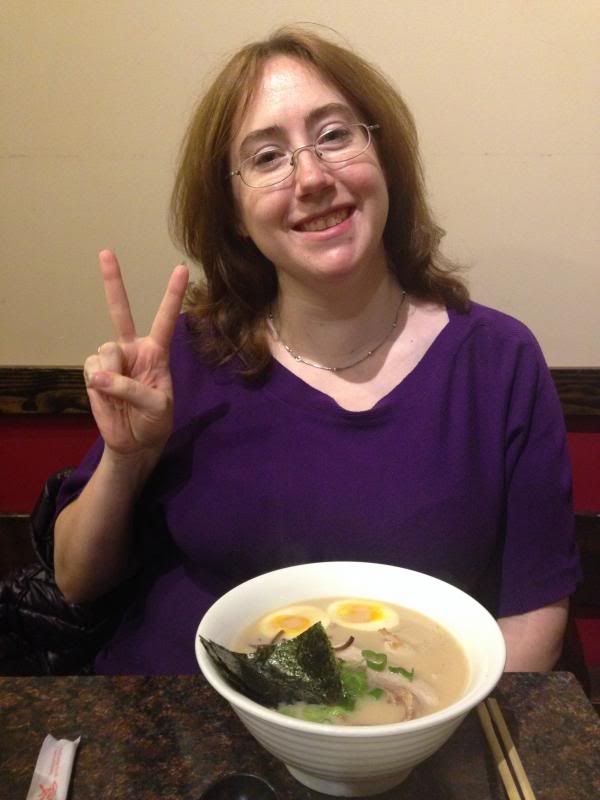 I can pop down to Portland any time I want. Like to celebrate St. Patrick's Day with my sister, nieces and nephew with some shamrock shakes!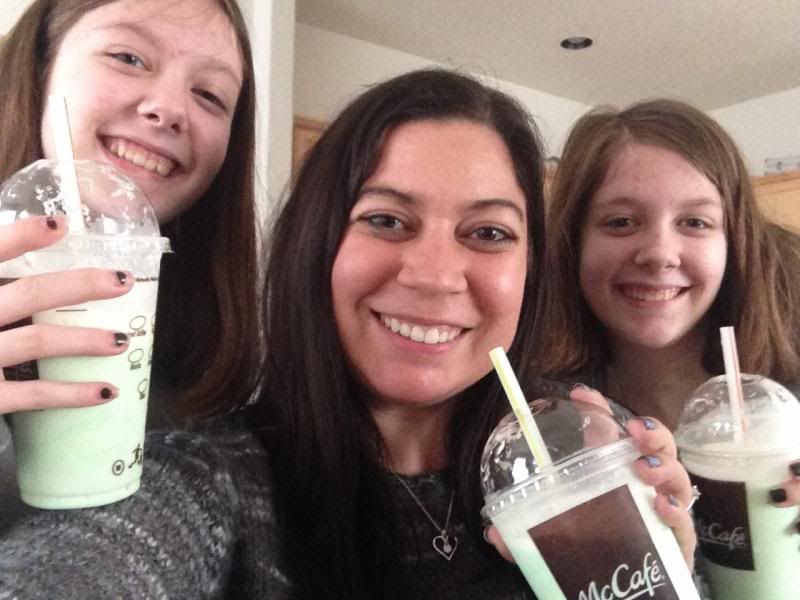 Nate will be 2 a month from today!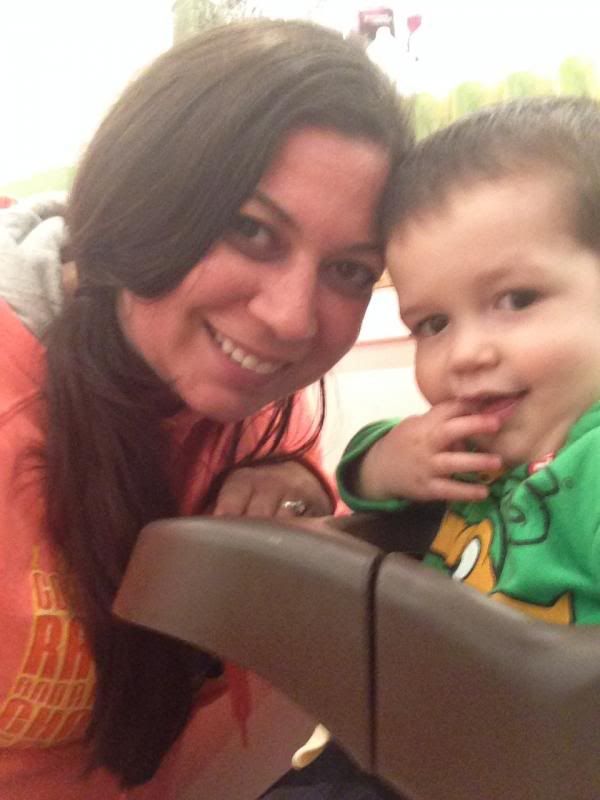 My girl friend from high school, Brita, and I have cupcake dates


Sunday brunch with the roomies. I had the crab benedict

Living with Kelsey and Jim is pretty great. Especially because Kelsey loves Pinterest and gets inspired to try new things. One morning I'd woken up and she'd made breakfast quiches in our cupcake pans!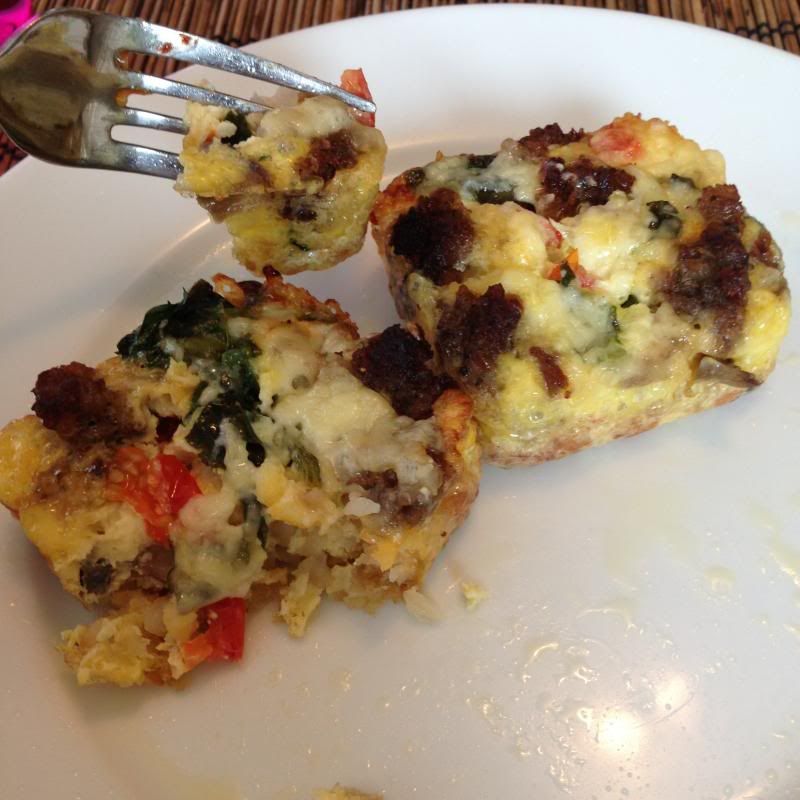 I got caught in the snow after a hash one night!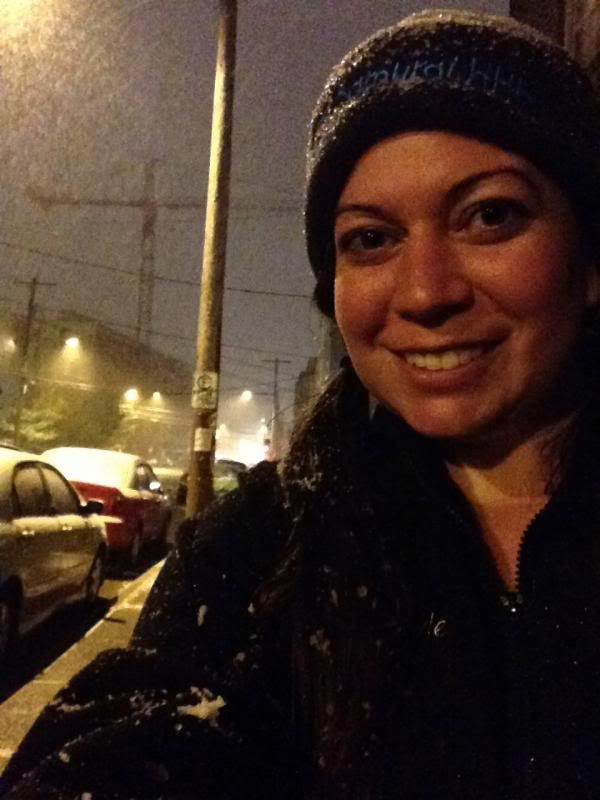 But it was totally worth it because my house looked so pretty the next day!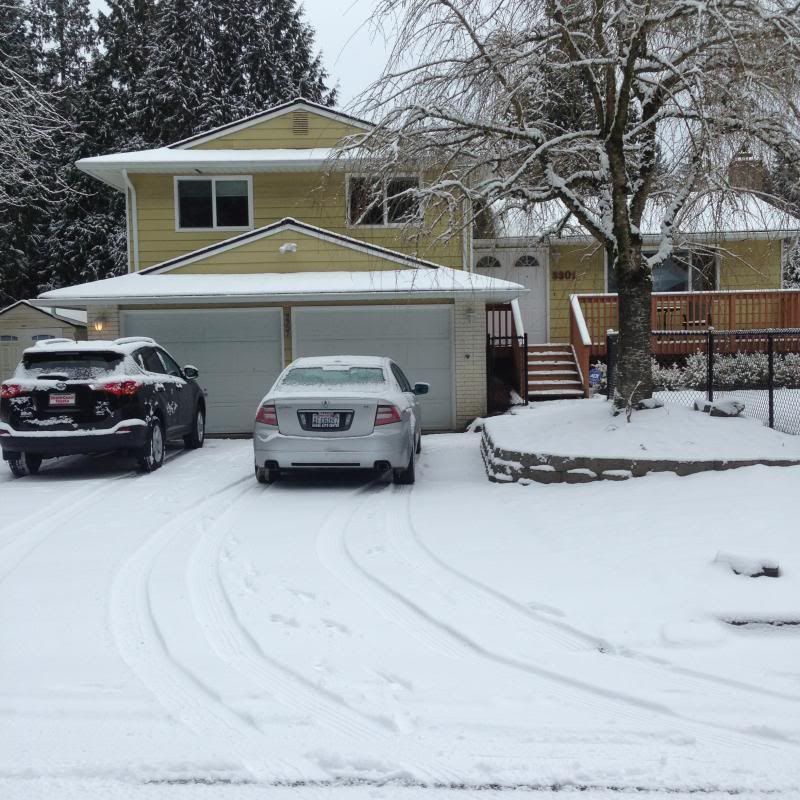 We actually just celebrated E's 15th birthday last week! We went out to dinner before her french class and then picked some candy at the confectionery. She even let me take her picture when I asked, which is usually returned with a, "OHMYGOSH, nooooooo!"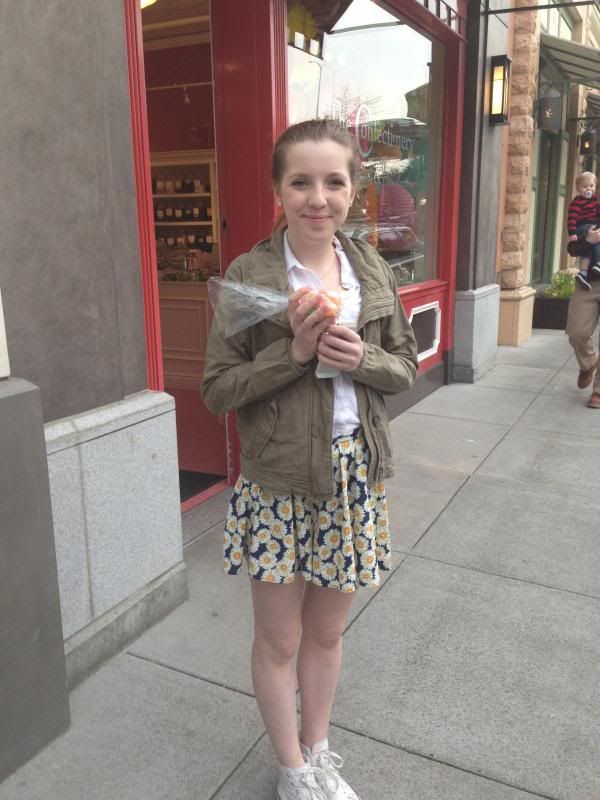 For dinner we'd gone out for sushi, and all the plates were train lines in Tokyo. I'd ridden them all! Yurakucho is a great line- it gets you to Tokyo Disneyland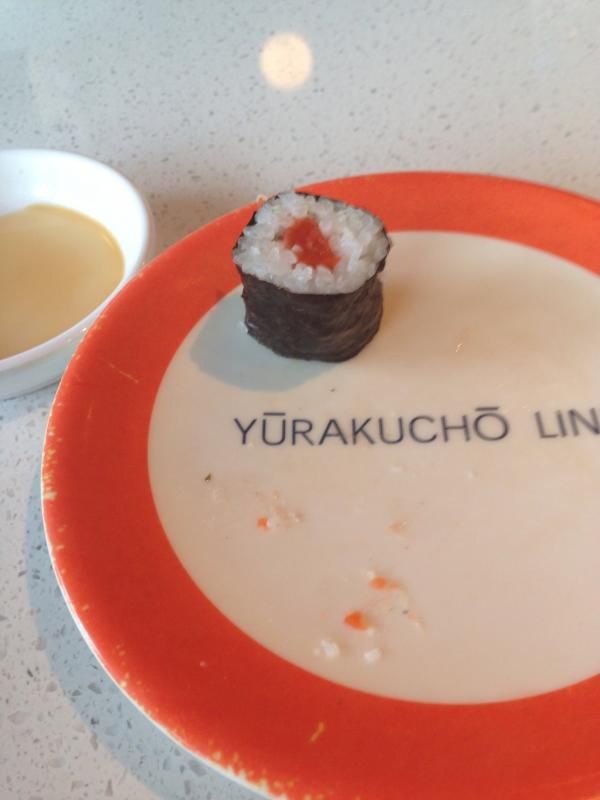 And of course it's nice to know I'm not forgotten in Japan, as hashers have gotten custom, personalized patches made and always make sure I get one. It makes getting the mail so exciting!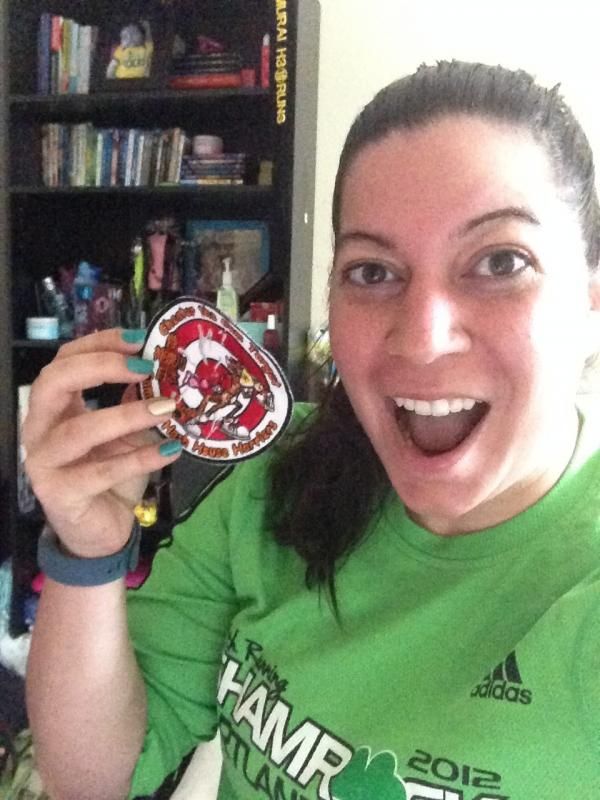 But most importantly, I was finally present for a girl scout cookie season. Yessssss.

I'm also happy to report I found a great trail to run on! It stretches through about 4 cities and I can just run my little heart out. I catch the trail around the middle at a park, along Lake Sammamish, so I can run either direction to mix things up!

Life is good here. I miss Dan and that's really hard. I've also been working hard job hunting and am now finally getting some interviews! It was a depressing couple weeks of not hearing anything in the beginning! I nanny. I run. I cook myself dinner (and always have leftovers). I try new things. It's just so good to be back!