Man, I've really fallen behind with blogging! It's been incredibly busy around here and things are finally getting back to normal with summer on the way. But first, going back to May, I spent the weekend in San Francisco to run the Bay to Breakers 12k!
Things were crazy at the time. I was working a lot, including the night before I left.
G and I training Finn to jump!

I got home from work (but not without stopping at a girl friend's house, I was also cat sitting this week!) and started packing. I was excited because it was my new suitcase's maiden voyage 😉 I'd had the one before that for 14 years!
I was spending most my time in SF with my friend Erica, who was visiting from Japan. We worked together and ran together in Tokyo, and I'd really missed her!
Erica and I!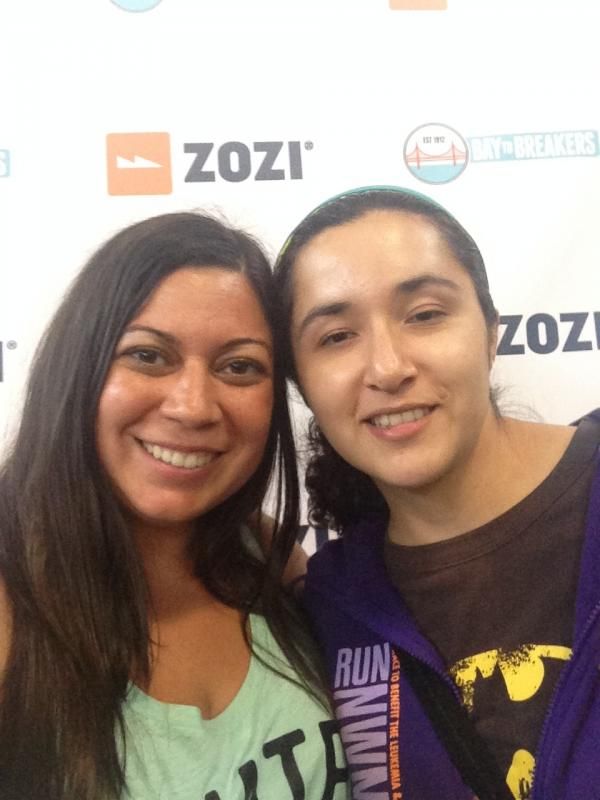 She got me from the airport and we were off to the expo!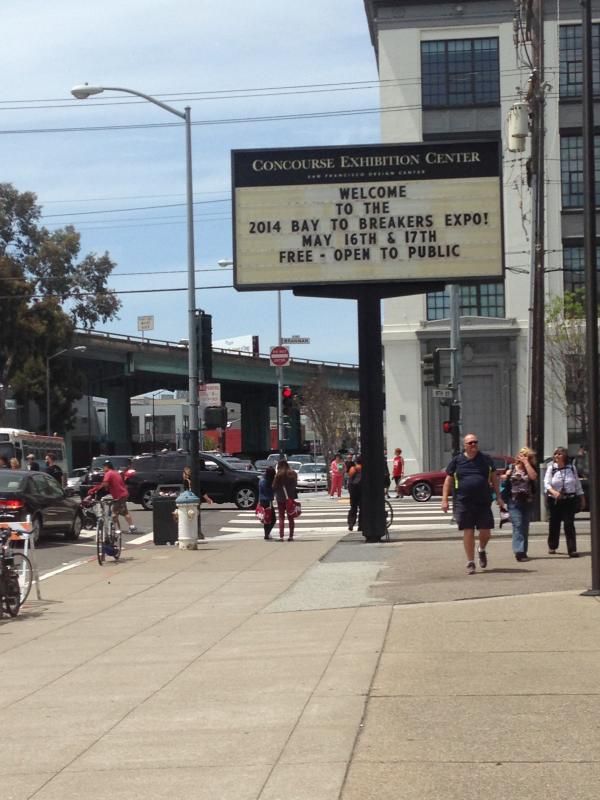 We got our shirts and bibs and wandered a bit, then headed to her parents' home in Hercules. I love driving around new places.

We had a fun dinner with her parents and then prepared our outfits for the race the next day. Here's a snapchat of Erica and her awesome wings!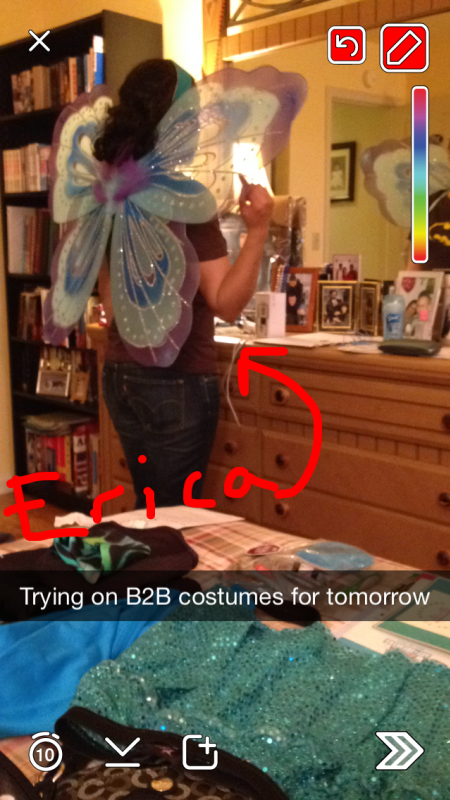 I slept so good that night. I hadn't been sleeping much earlier that week since i was working early, then I worked late Friday, then was up early for my flight Saturday. I got up around 5am and STILL got 8 hours of sleep!
When we got up the next day we got dressed and had some oatmeal. We took BART into the city, and as we got closer we saw more and more ridiculous costumes.
On the streets and ready to go!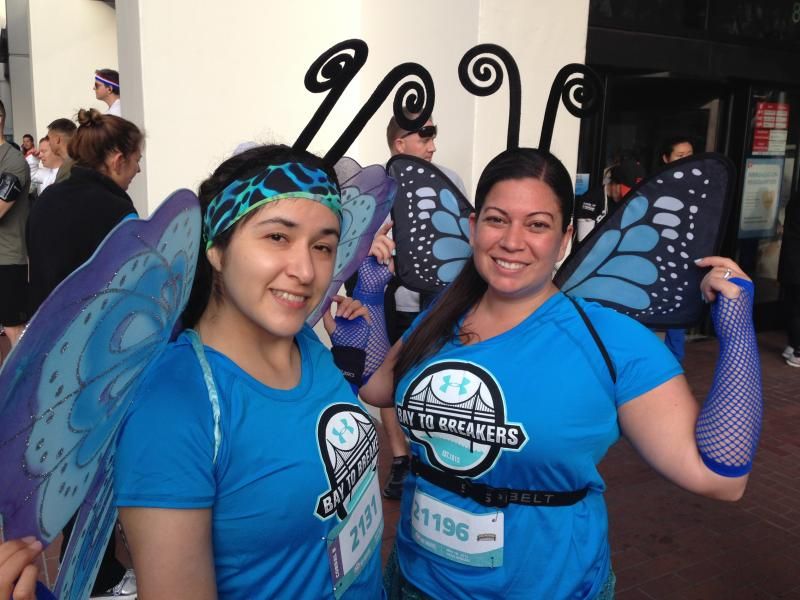 We hung out for a bit, but then headed to corrals- she was in B and I was in C. The race got started late by about 25 minutes, so it was a lot of standing around. I checked out all the crazy outfits. I dodged tortillas- it's a big tradition that people throw tortillas in the air, and they were flying!
Approaching the start. Note the tortillas in the street 😉

Eventually we were off! Sorta. There were tons of walkers, not only in my corral but at the very front! You know that feeling when you start a race and you need that quarter mile to find your groove, let people de-clump and space out, all that good stuff? That didn't happen for about TWO MILES. I'm not kidding! Walkers everywhere. Some people fly past you sprinting. I got shoved a couple times. I know this is 100% NOT a race to take time seriously, but it was truly madness. But alas, what can you expect with 50,000 people?!
At mile 2 we turned onto Hayes Street and approached the dreaded Hayes Hill.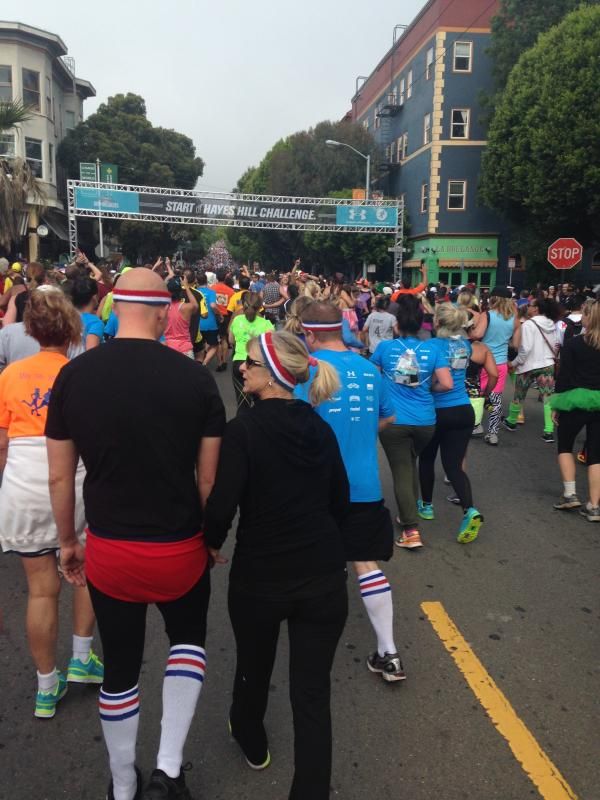 It's difficult to tell by the photo, but it just goes. straight. up. forever.
After Hayes Hill, everyone was really spread out and I had a great run. I knew I wasn't in it for time, and I enjoyed my run through Golden Gate park. I finished and met up with Erica who came in about 10 min before me!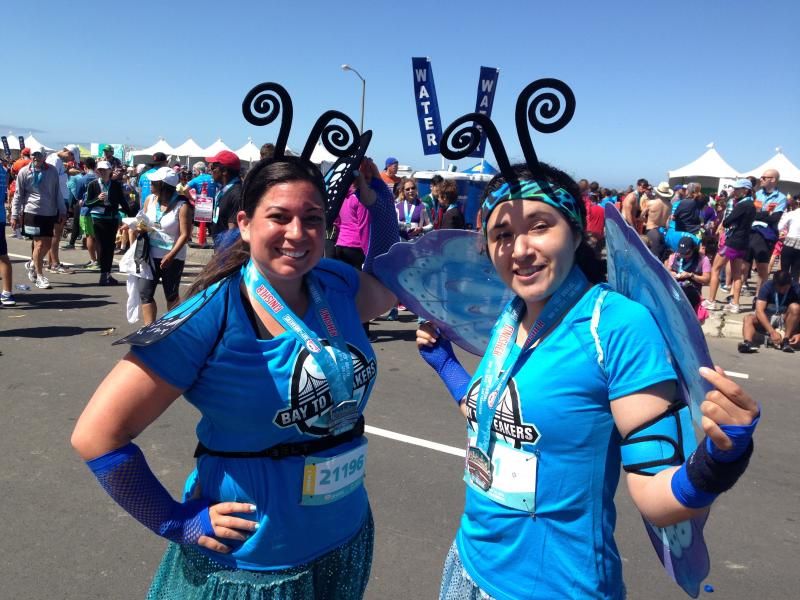 We wandered a bit at the finish. I admired the view of the ocean. We had a drink at the beer garden. We even ran into our friend and fellow hasher Jamie!!

We left pretty soon after. We caught a Lyft car to Union Square and had lunch. Then, pretty run down, we got on BART and went separate ways- I was off to spend the night with my in laws! I rode out to Walnut Creek and they came and picked me up. We had a fun dinner in Danville where I saw my brother in law, met his wife finally, and my 2 nephews! I really loved chatting with them. They were just great.
Kyle with my FIL. He's 8, and in this picture was reminiscing about tv "when he was little". Ha! I didn't break it to him that he still was little 😉

Zack who just turned 10

Not much happened after dinner. Ann (my step MIL) was tired and I definitely was too, so we all pretty much went to bed! The next day we went out to a really good lunch before they took me back to Erica's.
And this was our appetizer. I was thrilled, because Dan hates seafood. Oh, the horror 😉


Until next time, in laws! You're the best!


I'll see them in August for the Disneyland half marathon, which I'm running with Ann!
Erica took me to see the Golden Gate Bridge, which I thought was really awesome!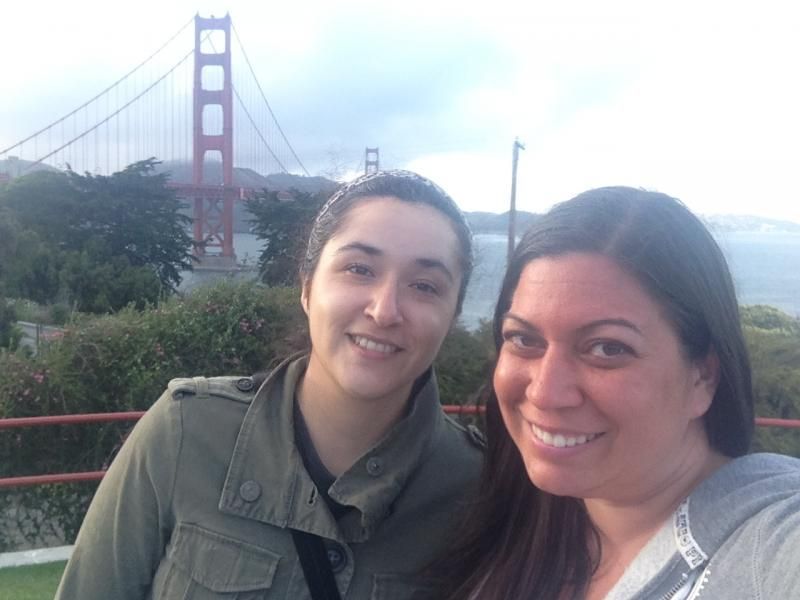 We went out to dinner after and had a pretty mellow night. The next day was Tuesday, and time for me to go home. We did have time to take her doggy Tsuki to a really cool dog park on the water. I loved it!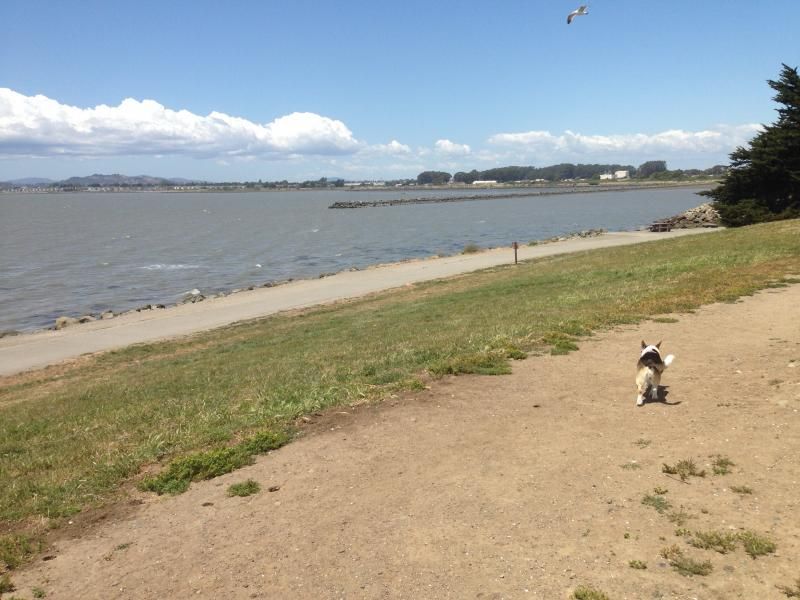 Erica dropped me off at a local BART station, and stayed til I was out of sight. She's been living in Japan too long 😉
I flew home which was nice and short, and then rode the Link (lightrail) into downtown Seattle where Kelsey picked me up. All in all such a good trip! As for Bay to Breakers, it was totally fun and I'd definitely do it again!