Apologies for lack of entries! I went from being busy busy to stuck in bed with a cold! Which is unfortunate timing, as I leave to volunteer in Ishinomaki (yes, again!) at the end of this week. But more on that later.
Now goodness, where did I leave off?! My first week back from Ishinomaki was pretty enjoyable, as much as I missed it. I slept in, ate whatever I wanted and snuggled with my kitty. The first fun thing to happen upon my return was my 26th birthday!

Dan and I went out for drinks in Roppongi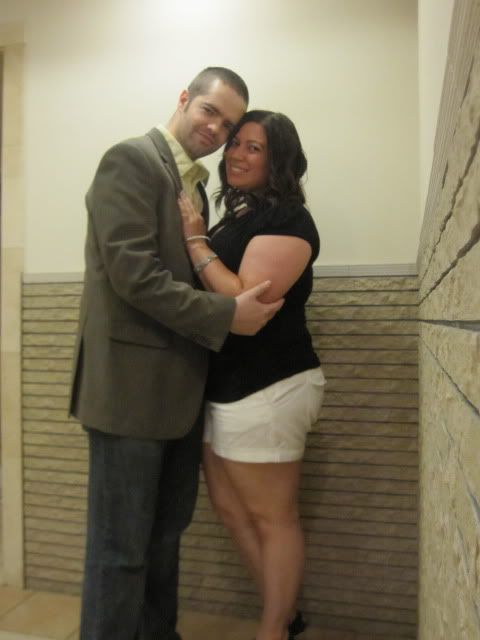 We also went out for a birthday dinner with our friends Brent and Kana!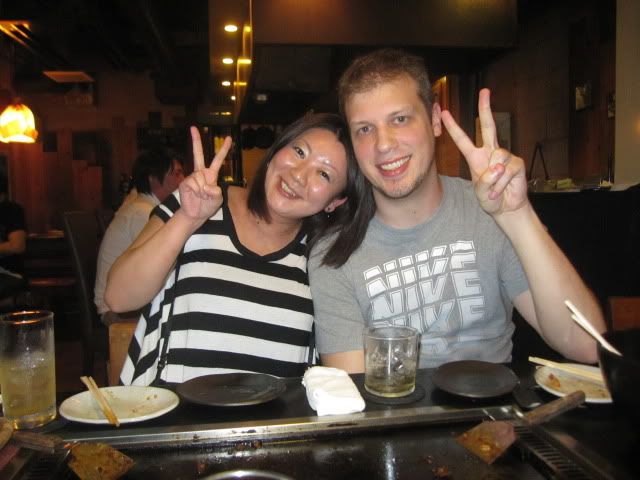 Dan and I at dinner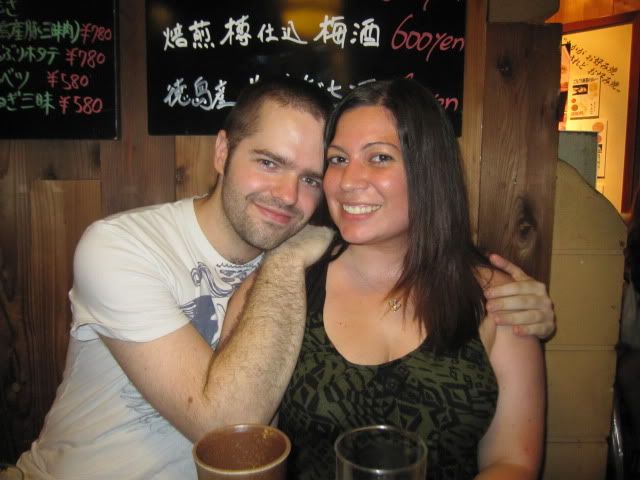 Later that week I hung out for the first time with my own friends that I made while volunteering. So odd to be out and about in Tokyo without Dan! A welcome change though. I went to get lunch and dessert with my friends Mariko and Reiko, and then we did some shopping.
We had yummy miso and chicken katsu for lunch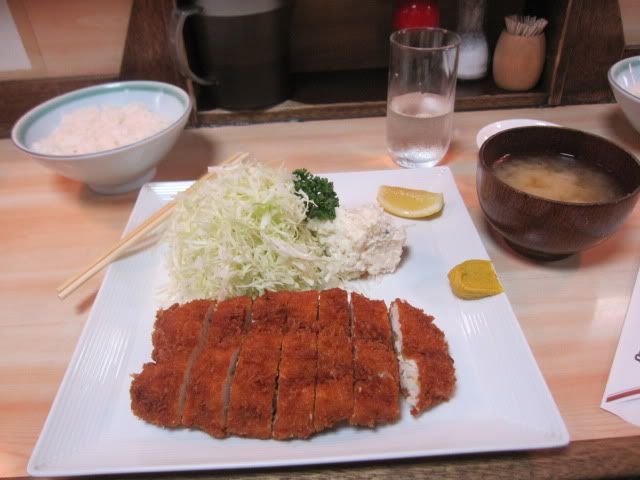 We then stumbled upon this cute little bakery for cake and tea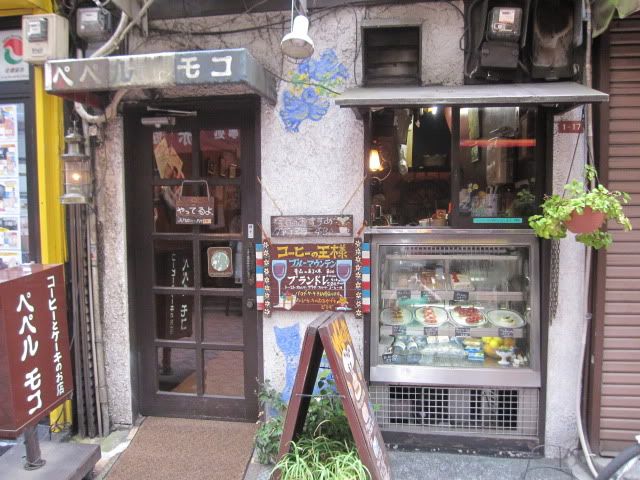 Reiko and Mariko with their treats

My delicious strawberry shortcake and tea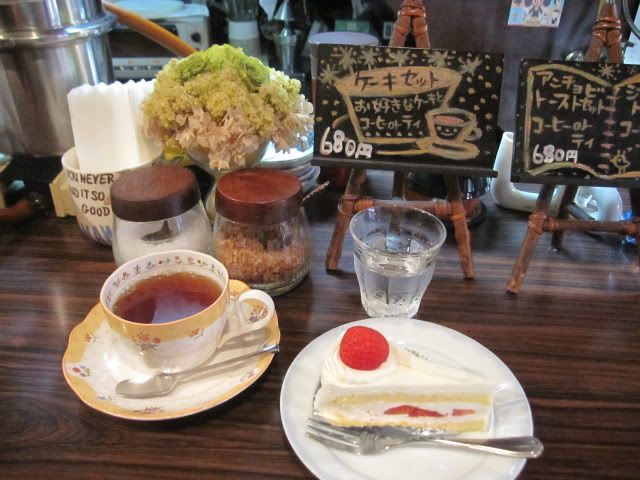 While we were out shopping we happened upon a purikura stand, where you take pictures in a photobooth and then draw on them. Here's Mariko and Reiko drawing on the pictures we just took

And the final product- We decorated it to show our volunteerism: Peace Boat (the organization we were with and "Da Ish", short for Ishinomaki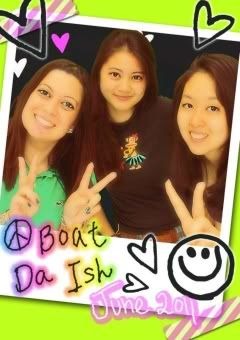 The following week, Dan and I were invited by my friend Aska to a festival in the park to promote peace and sustainability and fair trade.
Dan in Yoyogi Park. I call it Tokyo's Central Park- it's huge!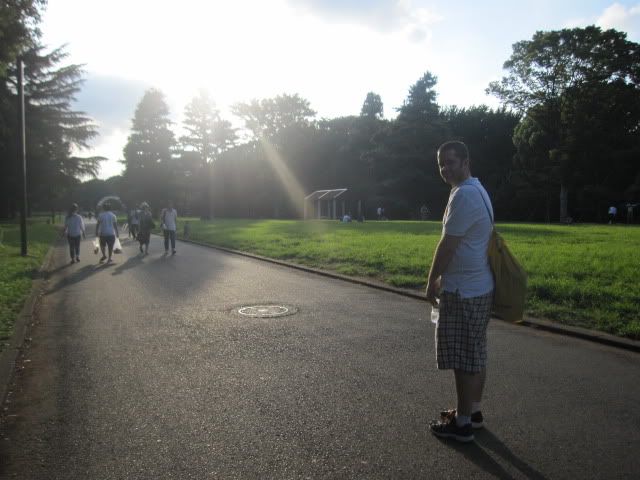 A quick shot of the festival on our way to meet friends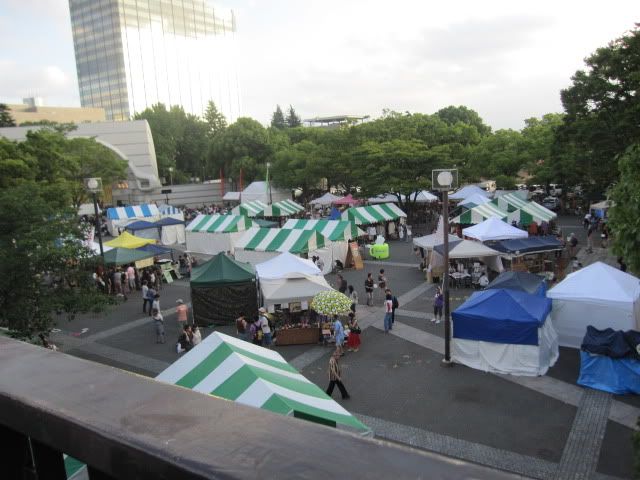 We met up with a small group of Peace Boat volunteers and hung out for a bit. Dan enjoyed some Indian food while I had kakigori (remember what that means? sno-cone!). We then headed back into Shibuya to meet up with some other volunteers. Dan headed home and I enjoyed a little reunion with my volunteer friends over food, drinks and what else? Karaoke!
My group from volunteering, group 11. Minus Wesley, who was still up north volunteering! This was my last time seeing Calum (far left), who was flying to India for a month a few days later. He goes to school in London. Me with him, Joji and Aska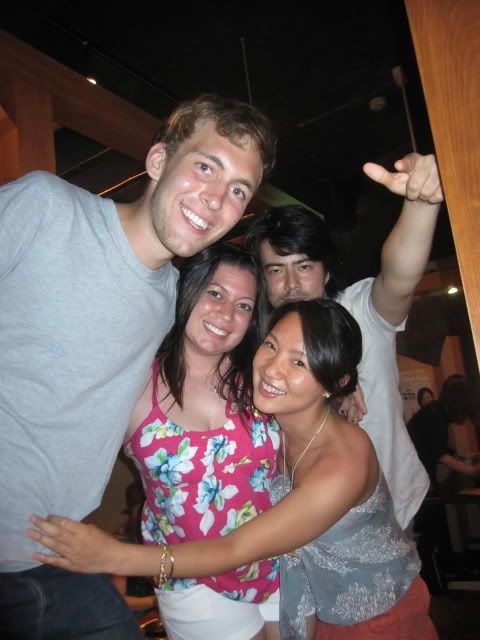 On our way to karaoke after dinner with friends! L to R- Calum, me, Airi, Joji, Aska, Koba and Ryusuke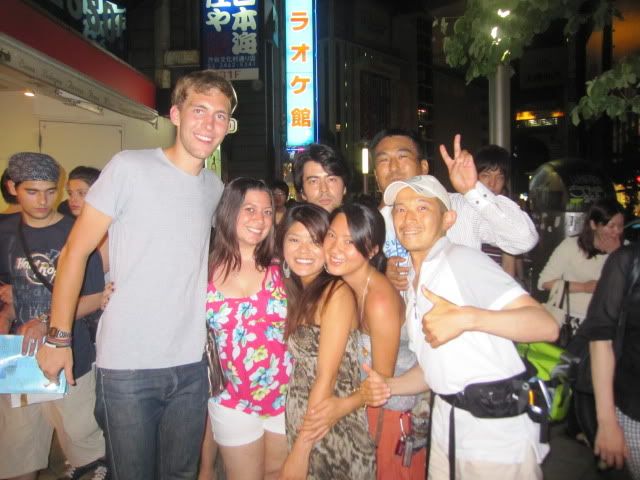 The rest of the past month has been filled with enjoying the sun, more hangouts with friends, going to dinners and movies with Dan, and preparing for my trips! I have a lot on my plate for the next few months:
July 29th- August 12th: Volunteering in Ishinomaki
September 1st- 19th: Portland OR
September 19th- 23rd: Seattle WA
September 23rd- October 1st: Orlando FL
October 1st- November 7th: Portland OR (with some trips around the state)
November 7th- 22nd: Panama with my mama! My mom and I are touring Panama, making stops in Aruba, Colombia, down the Panama Canal, Costa Rica, Nicaragua, and Cabo san Lucas.
There's so much to look forward to! just a month and a week until I'm back in the States again! That's about all that's going on with me- which is quite a bit! This week is spent preparing for my trip back up north for tsunami work. Luckily I have everything I already need, with a few improvements- Dan got me outfitted with a nice backpacking pack and lots of dry-fit tops and leggings to layer under my hazmat gear. I'm hoping the extra gear will keep me more comfortable this time around! Also, there will be some changes from my experience last month. Our group will be 6 people, Aska as our leader again, and me coleading the group. Joji is also returning. The rest of our group is 2 girls and a guy who have never been up north before. So it should be a good mix. And this time I'll be sleeping in a tent instead of in the factory. No roof over my head! Also, we won't be working on houses, but out on the docks and piers so the fisherman can work and sell again. We'll be farming oysters and fish, detangling nets and buoys and general cleanup. I'm told it's pretty stinky work- a lot of the nets haven't been touched since 3/11 and are full of dead fish and oysters and covered in flies! Ick!
Until next time, here's Penny taking a summer nap in my chair