I'm finally back in Tokyo and it's so good to be home. I took an extended trip home to visit with friends and family, and the commitments piled up, and I spent a lot more time in Oregon and Washington than I meant to! So what have I been up to while away? Of course I took pictures along the way…
First up- camping at the beach with my college friends! It was great to see them after spending the spring and summer apart, and since it was early September we still had great weather (nights were a bit chilly though!).
Brittany and I kept warm with our crazy pink hats!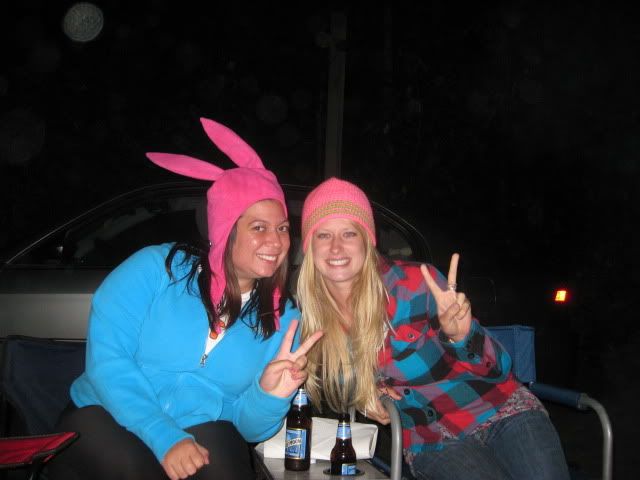 Brittany and Thomas, whose birthday we were also celebrating!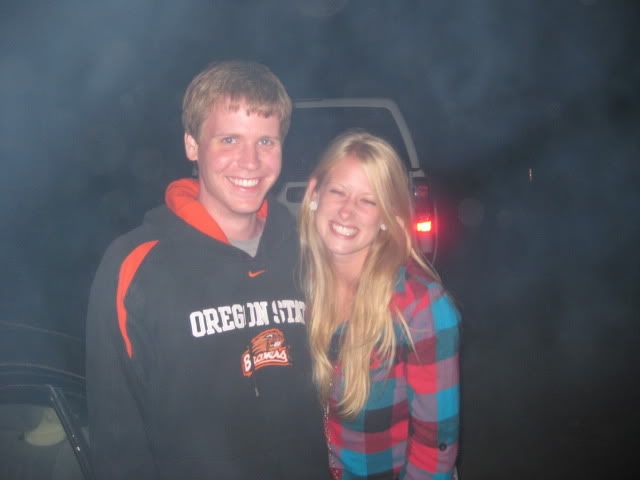 I spent a lot of time with my nieces Melissa and Vanessa who are now in 7th grade. We went to the mall, had nights in with manicures and cookie making and saw some fun musicals at Keller Auditorium. But mostly I"m just impressed how much they GROW!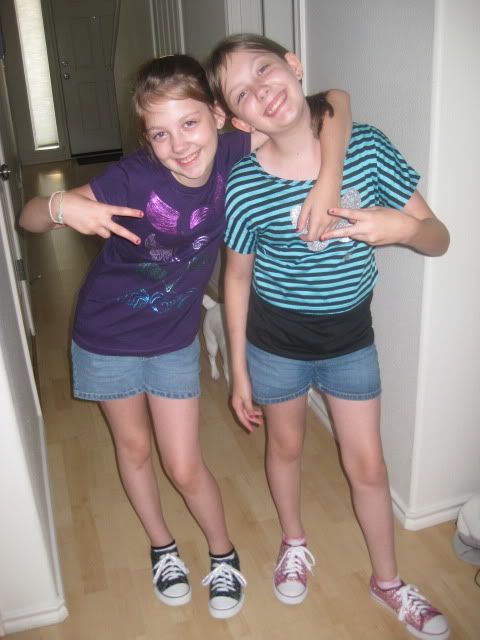 I visited the Oregon Zoo which is a favorite of mine. They have a fun bird exhibit where you feed birds nectar and they come sit on you!

My girlfriends Whitney and Amanda, showing their love for the University of Oregon Ducks in the duck exhibit

My friend Thomas and I frequented Tualatin high football games on Friday nights, as TuHS was his alma mater!

Took my nieces with my mom and sister to see Shrek the Musical! SO cute!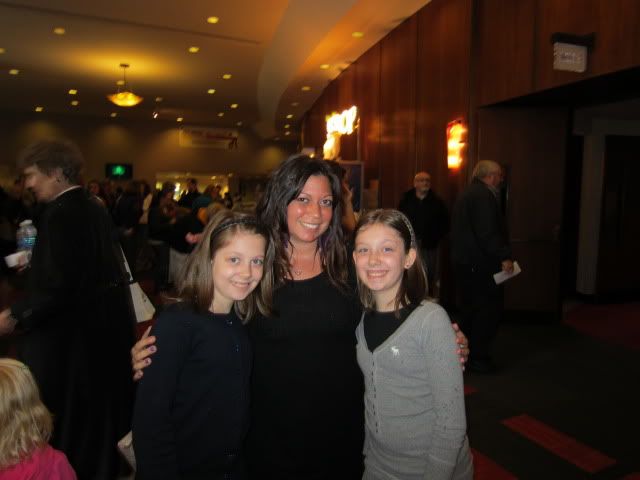 My sister and I outside Keller Auditorium sporting our Shrek ears 🙂

LOVE spending time with my girl friends, especially Sandra. She's busy in her last year of becoming a pharmacist, but when we get together we talk nonstop til we run out of time! There's never enough time with her! <3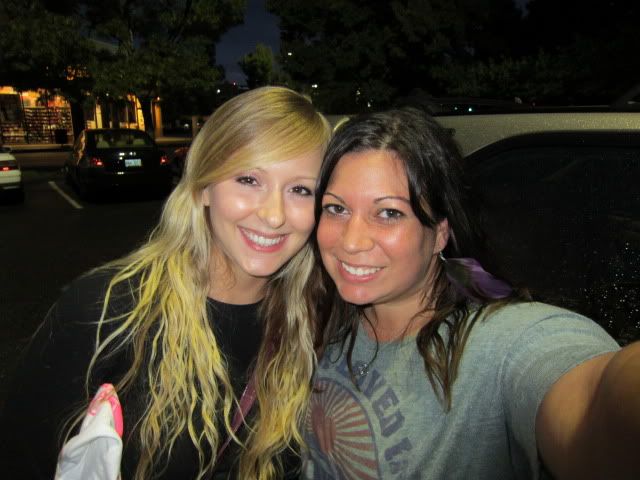 Before leaving for our Orlando trip, Dan and I visited our friends the Sions, who've now been married 6 months!

Dan and I at Toulouse Petit in Seattle. Delicious!

Whenever I visit Seattle I stay with my friend Kelsey who nannies, and fortunately for me the woman she works for is really okay with me tagging along when I am in town. It's actually pretty fun to run around downtown Seattle with the kids in tow- from school to piano lessons to horse riding lessons to ballet! And that's just your average Wednesday!
Kelsey with Eleanor, who just finished up her ballet class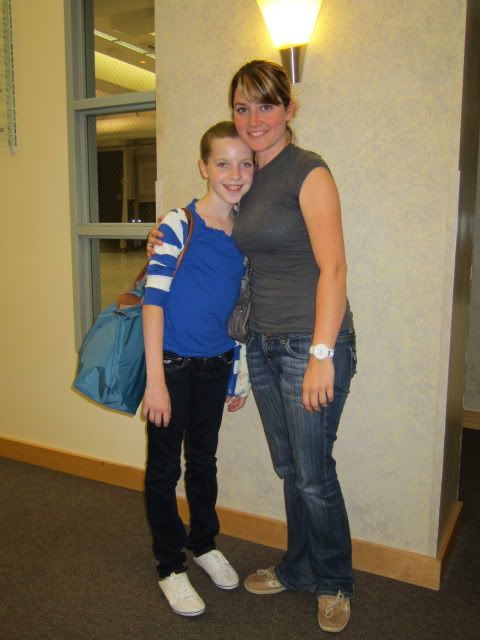 Dinner with friends, the Sions and Kelsey and Jim

They may be in 7th grade, but I have fun getting my nieces excited about college. I'm trying to turn them into Beavers! I was fortunate enough that my family had a private suite at Reser Stadium for football games this fall, so we had a great view of the games, and didn't have to worry about weather!

My nieces have also gotten into horseback riding, and it was fun to watch their Sunday morning lessons with my sis and bro in law 🙂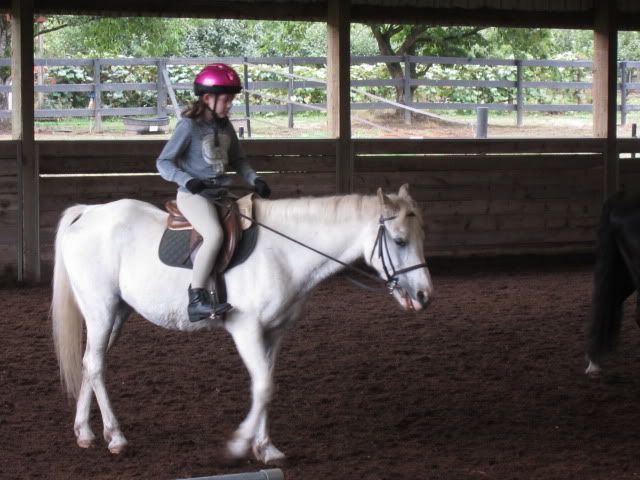 My sister and I also visited the Portland Apple Festival, and got to try over 50 different kinds of apples. Yum!

Melissa enjoyed stuffing ehr face with a giant candy apple!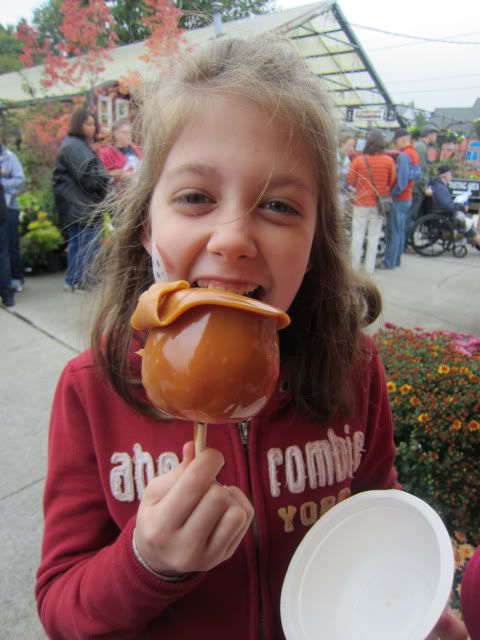 My friend Thomas, my nieces and I at Roloff Farms, where they produce the TLC show Little People Big World. Us with Amy Roloff!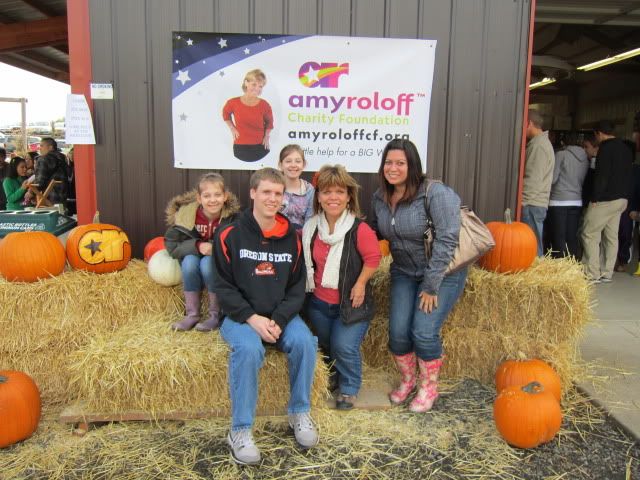 I even got a chance to visit my good friend Carlie from college. She had just moved back to town from Southern California so her and her husband can be close to her family when she has her baby in December!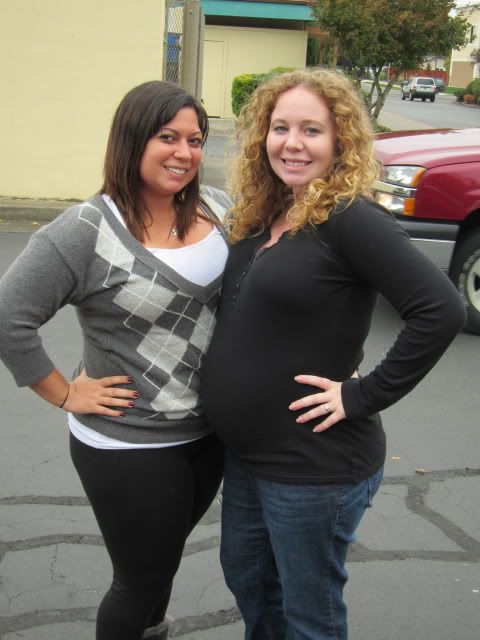 I had to see Brittany one more time before I left town, because in the time since I've moved to Japan she moved and got a new job as a marine mammal trainer at the aquarium in Newport OR!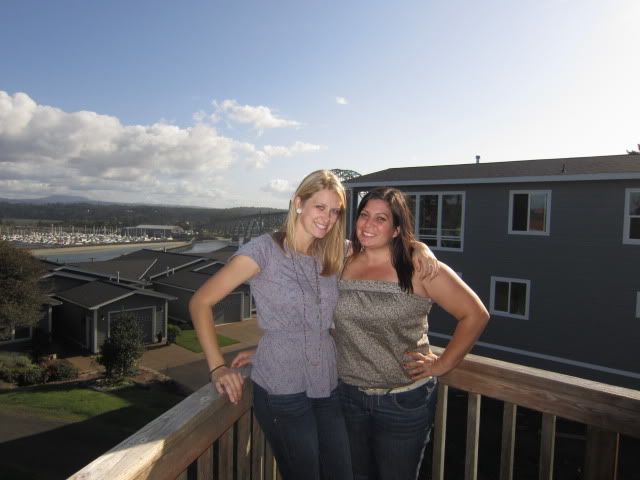 A visit to Oregon is no good without a stop at Voodoo Doughnut!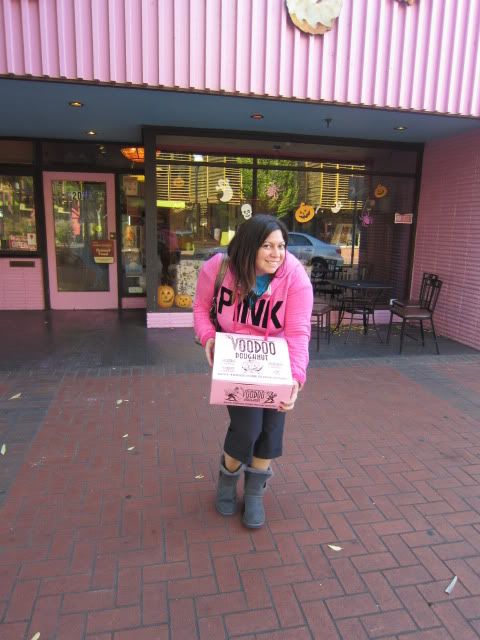 While visiting my friend Nicole in Eugene I rode a quad for the first time. I don't know, I just don't like things without seat belts!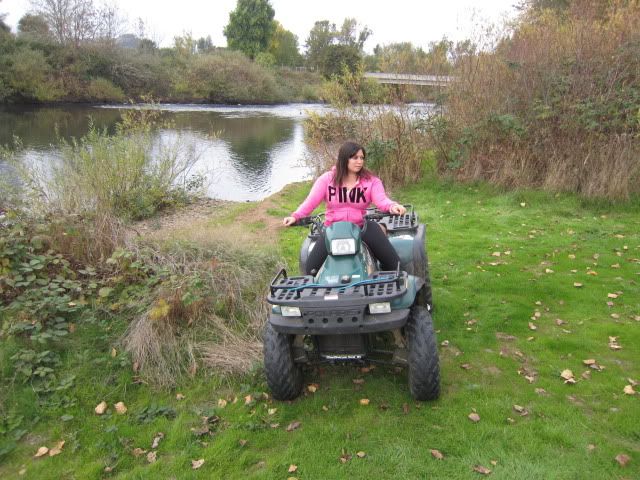 I also got to ride Nicole's horse Portia for the first time, which brought back fond memories of us riding together a lot in high school.

And last but not least, my favorite street in all of Oregon, Laurel Street in Florence OR!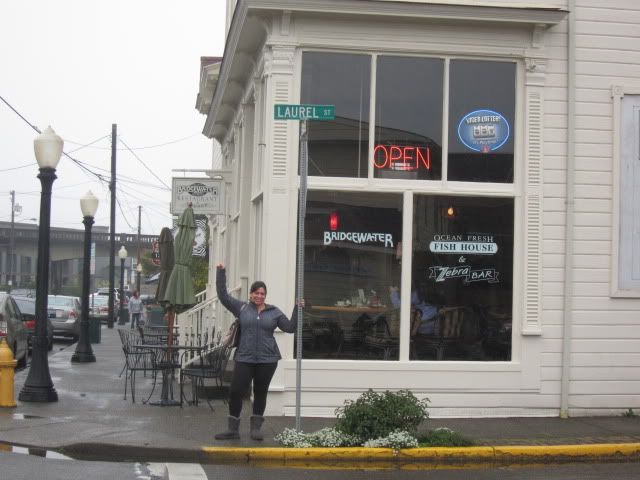 That's a wrap for my Pacific Northwest Adventures! I had an amazing time and it was great to see everyone. I only have one more post to be updated- my trip the the Caribbean with my friend Kelsey! Hope to get those pics up tomorrow! Great to be blogging again!