Dan and I have been meaning to visit the Ghibli Museum in Mitaka (Tokyo), and our Christmas Adventure month seemed like a perfect time to go. Dan even surprised me by going into work late so we could spend all morning there!
As some of you readers saw, a few entries back I posted a picture of Dan and I at the front gates of Ghibli Museum. Well, we were unaware how popular it is, and that A- you need to buy tickets in advance at Lawson Minimart, and B- it usually sells out! SO we were out of luck that day. But Dan got tickets 2 weeks in advance one day after work and we were all set to go.
Ghibli Museum is a museum dedicated to the animated creations of Hayao Miyazaki. He has produced many popular Japanese animated films that have also gained fame in the States, like My Neighbor Totoro, Kiki's Delivery Service, and Spirited Away.
Unfortunately, no photography is allowed inside due to copyright restrictions. But it was so beautiful. There was whimsical detail everywhere. From door knockers to carvings in the base boards.
All the doors had pretty stained glass windows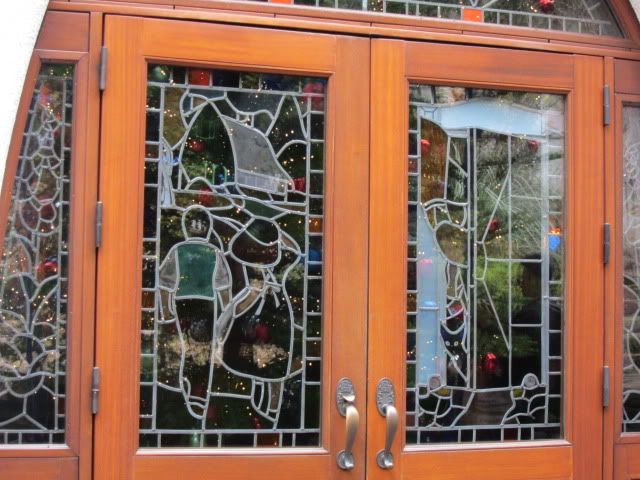 We entered and first visited the animation room. Inside were models of famous Ghibli characters and zoetropes to teach children about the art of animation. We then looked at some old merchandise and film paraphernalia. Then we went into the small theater to watch a short film. The museum has about 8 twenty minute films that rotate, and are only shown at the museum. We saw a cute film about a boy who is given a mysterious seed to plant, which ends up being a star.
We took a quick break to admire the big Christmas tree outside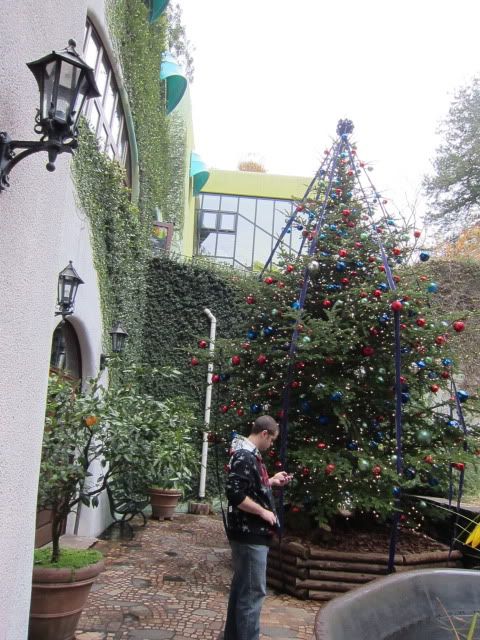 Ghibli doors

We went to the second floor, which was designed like an office/ animation studio, with many rough drafts of character drawings and concepts. The was also a life size catbus (think a giant bus shaped like a cat) we could walk through.
The top floor had a play area for children, a small library and a gift shop. On the roof top is a giant statue of the robot from a couple Ghibli films, and someone was nice enough to take a picture of Dan and I!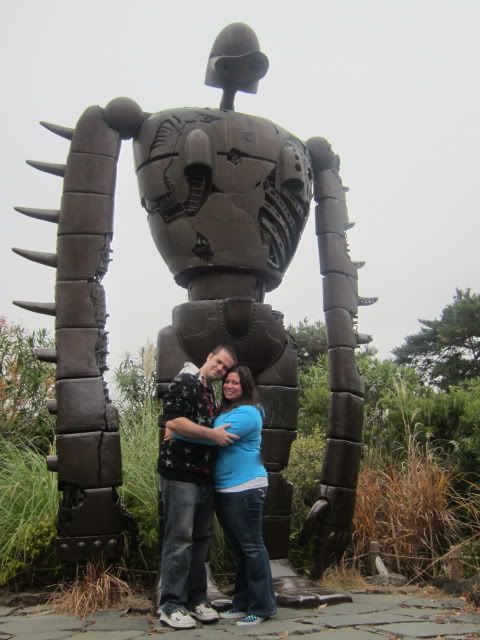 We then went into a courtyard area for a snack. They had a cute color tile sink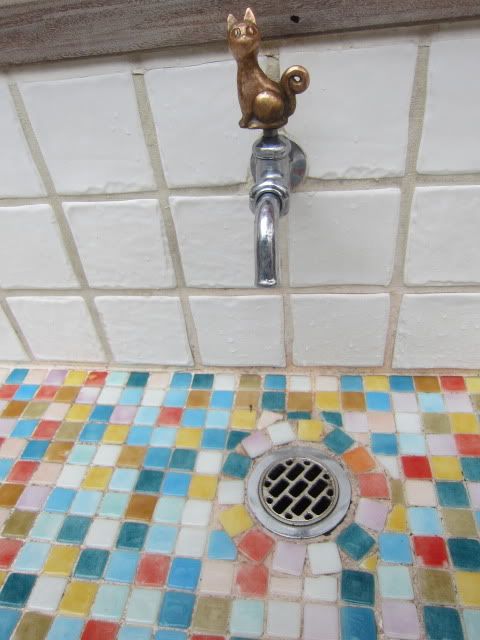 We stopped by the gift shop for a couple goodies- Dan got a hand towel (a popular accessory here in Japan), and I got a scarf and program for my collection.
When left and realized we were pretty hungry. We stopped by a restaurant called Enjoy Pancake Days. it was cute and sold nothing but pancakes!
My delicious meal