As I've mentioned before, the Disney parks here in Tokyo offer half price admission when you go later in the day. Since Dan and I love Disney this is fantastic for us! I met Dan in Shinagawa when he was done working and we rode out to Maihama to go to Disney Sea.
We take a little monorail to Disney Sea. They had this cute statue commemorating Disney Sea's 10 year anniversary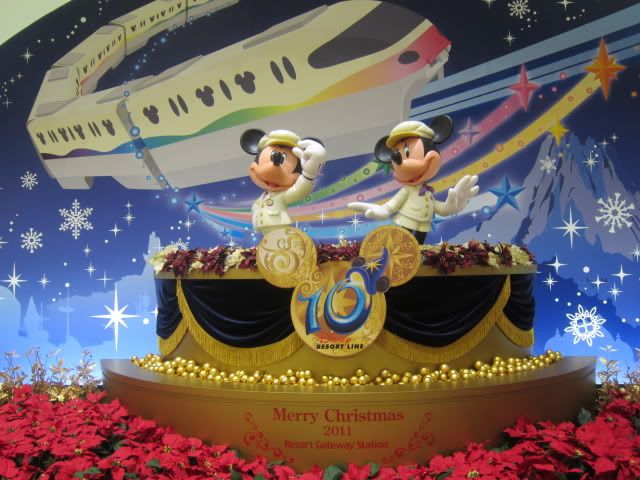 It was a cold but fun night. There were holiday decorations and lights everywhere and everyone around us was happy and having fun.
Decor at the front of the park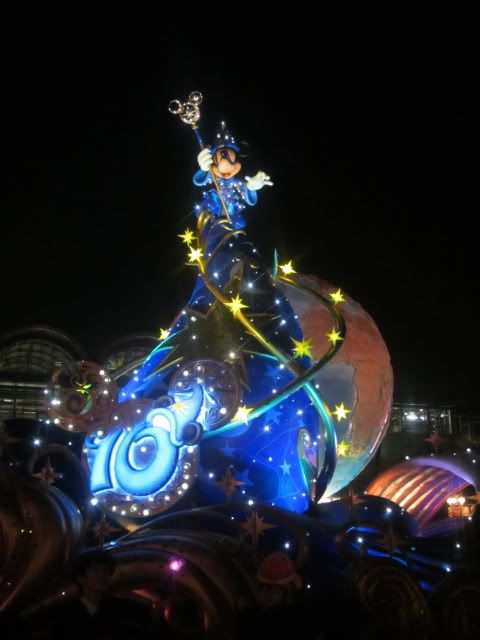 Entering the park. Fairly busy for a Wednesday night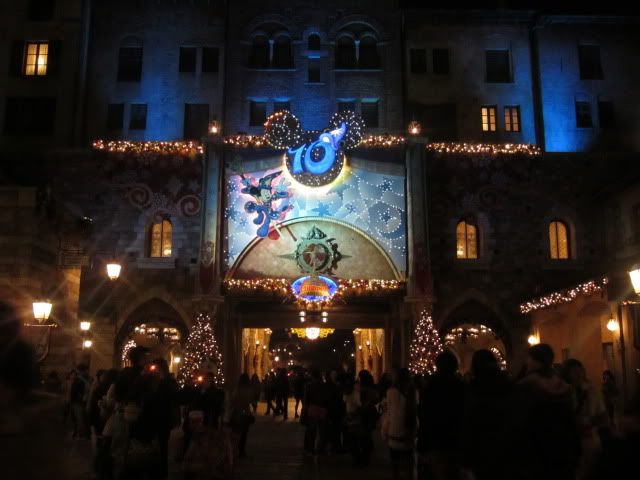 We rode some rides and had some food, but we just enjoyed strolling around the park with no agenda except to enjoy all the holiday magic around us.

There was a new Aladdin ride open called Jasmine's Flying Carpets, a Dumbo style ride. They had this cute statue of Rajah out front!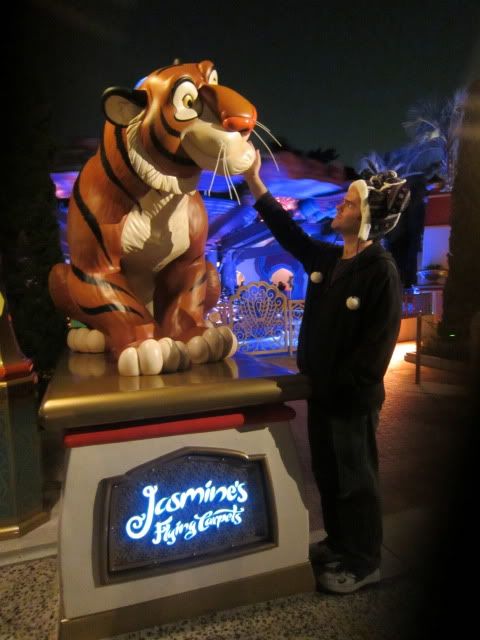 Dan proudly wearing his Minnie hat to keep warm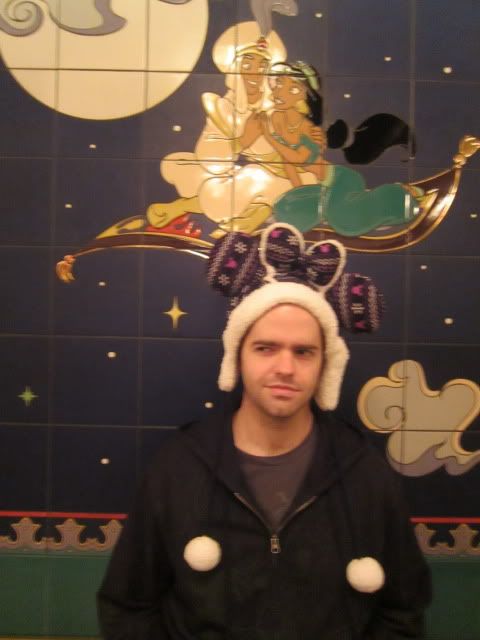 Me modeling the poncho style sweatshirt I bought at Disneyland the week before. It was the only warm thing I could find in the gift shop!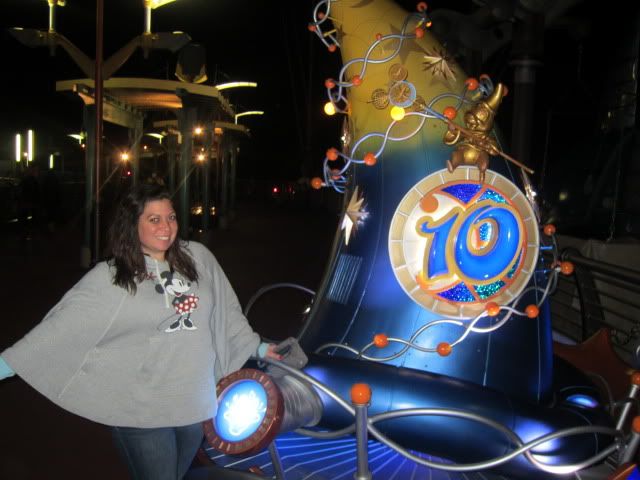 Love this cute statue of snowman Mickey and Minnie built by Pablo from The 3 Caballeros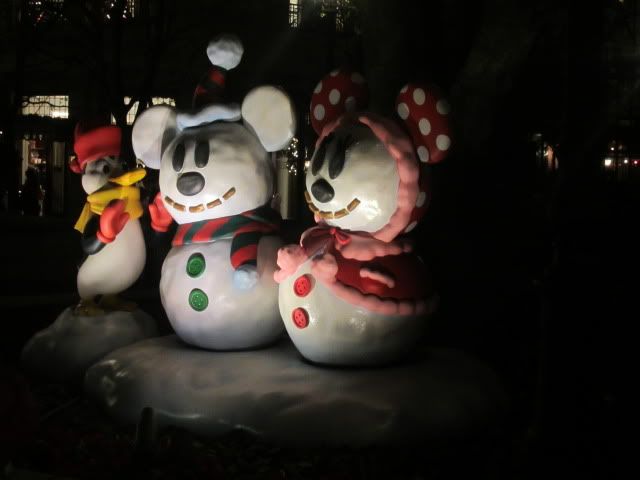 Dan and I in front of the Journey to the Center of the Earth ride.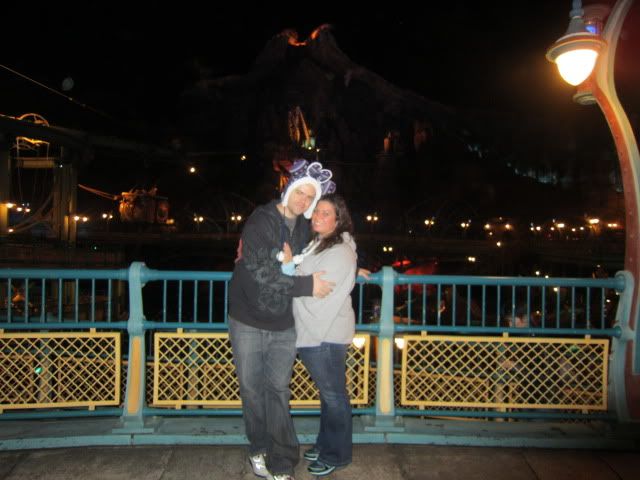 We browsed the gift shops to warm up a bit, then headed home. It's nice to be able to pop into such a magical place for an evening that's so close to home!