I didn't mean to neglect my blog this long! Dan and I have truly been this month!
First off, I'd like to remind everyone to go buy Girl Scout cookies! It supports a wonderful organization and they're just plain delicious! Lucky for us, Dan's little cousin Lexi is a Brownie and said she'd be happy to ship to us!
Dan modeling our cookie haul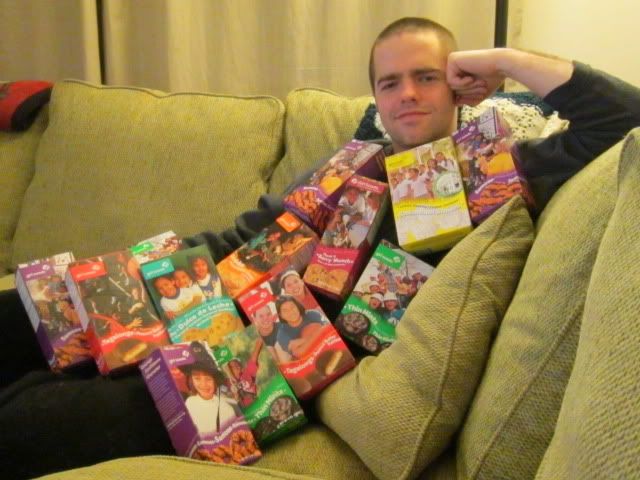 It was fun sharing them with Dan's coworkers and Japanese friends who have never experienced a Girl Scout cookie!
My most exciting news has been that I started working! I spent the past week in a training class at Berlitz headquarters learning their method of teaching, doing homework and implementing what I've learned in group projects with my 18 fellow class mates. It was a lot of work but everyone was really nice and awesome and we bonded throughout the week.
My training class. My class mates were from the US, Canada, New Zealand, Australia, Japan, Austria and Ireland. It was so interested just getting to know everyone. I am in the front row in the white shirt.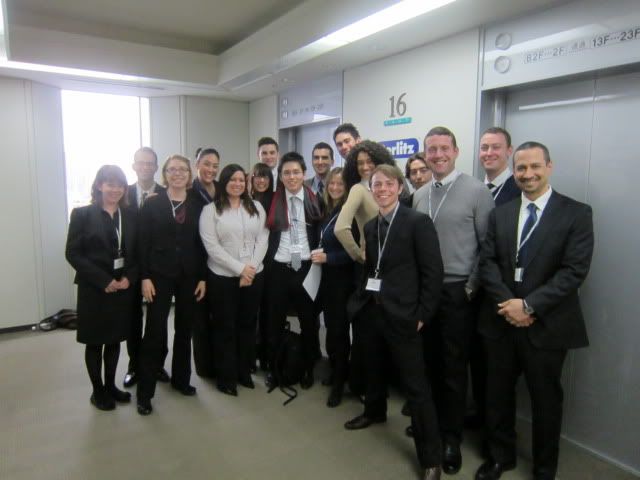 And a picture of just the ladies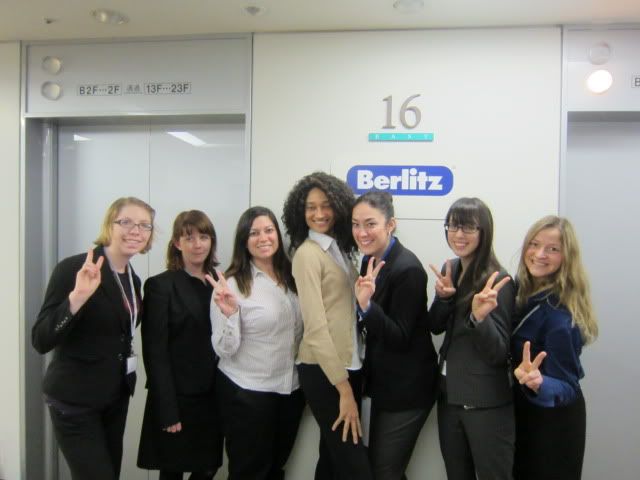 I'm not quite ready to teach yet though. First I need to take an exam, then a grammar test, and finally a trial lesson plan with my first student! They decided to have me start once I return from my trip home in March, so I won't be working for a couple weeks.
Dan and I returned to the Ghibli Museum to watch the February cartoon.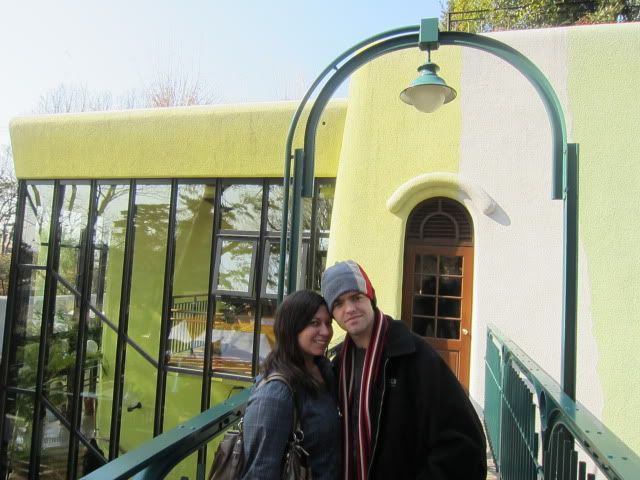 We went with our friend Ryan again. He gave me sakura (cherry) potato chips, a traditional gift for someone who succeeds at something or gets a job! So sweet of him!

After the museum Dan, Ryan and I went to one of our favorite sushi restaurants, Kappa Sushi. You order your sushi from a small screen. Here's Ryan ordering for us

Dan and I have still been dieting and exercising. And doing quite well! My "pounds lost" count is up to 14! And I can now run an hour without stopping, about 5 miles! It's really great to see my progress. And to keep myself on track, I signed up for a 5k in Hawaii called Run for Hops, and a 5k in Portland Oregon called the Shamrock Run.
We aren't perfect dieters, but we figure if we're too strict it just makes temptation more appealing. So we eat healthy the majority of the time but don't deprive ourselves on cravings. The amazing change is the dinners we crave. In January, we really wanted to say, "forget it, let's go to McDonald's." Now we look forward to our healthy dishes. We also cook together which is fun. Dan will cook up the meat while I slice and dice our veggies. We're especially fond of our garlic chicken and chicken and veggie fried rice (butter/ oil free!). I will post the recipes hopefully later this week. Candy/ ice cream desserts have been replaced by fruit, and the occasional Girl Scout cookie.

The other day we were checking out at the grocery store, and I told Dan I didn't recognize our basket because our food was so healthy!
Fresh fruits and veggies to supplement our dinner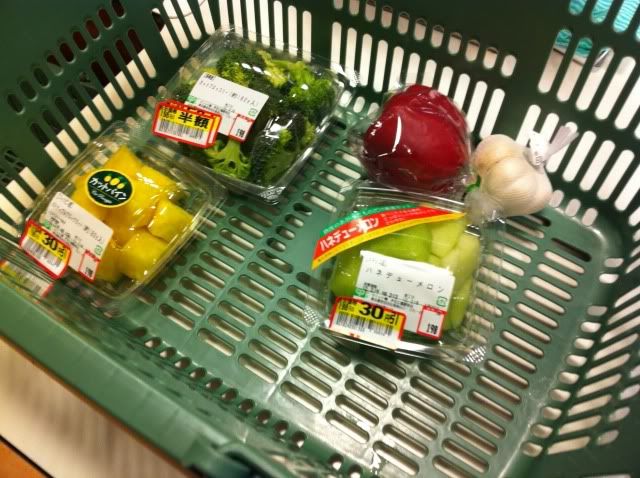 I've had some specific questions about what kind of running gear I use/ how often and long I exercise etc, so I will post all that in a separate blog entry!