Exciting news! Update your bookmarks to www.penniestoyennies.com!
I've been getting a lot more readers lately (thanks all!), and decided I no longer wanted to use my name as my URL. When I started this blog 2 years ago, I used it to keep my family up to date, and decided on that URL because it would be easy for them to remember!
Why From Pennies to Yennies?
Just a play on words with currency. We don't really call them yennies. The currency here is yen, and I would no longer be needing my pennies.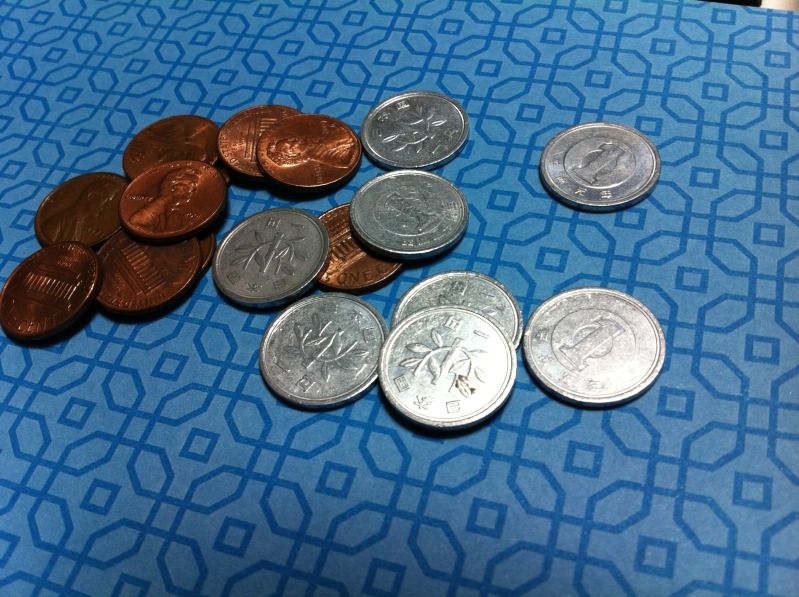 Though the pennies aren't gone forever! I do visit family (and run Disney races!), and both can cost me a pretty penny! During or after traveling, if I reach my hand in my coin pouch it often looks like this:

You can find my first ever entry from February 2011 here. I'll never forget what a scary time it was, living with my mother while she had breast cancer and ultimately choosing to move to Japan. I have to laugh a bit at my goals though! I'd love to take a moment to assess how I'm doing, two years later:
Goals:
Obtain employment- Check! Teaching English has been a fun way to have conversations with Japanese people, make friends and learn about Google as an American company in Japan.
Me with some fellow employees last year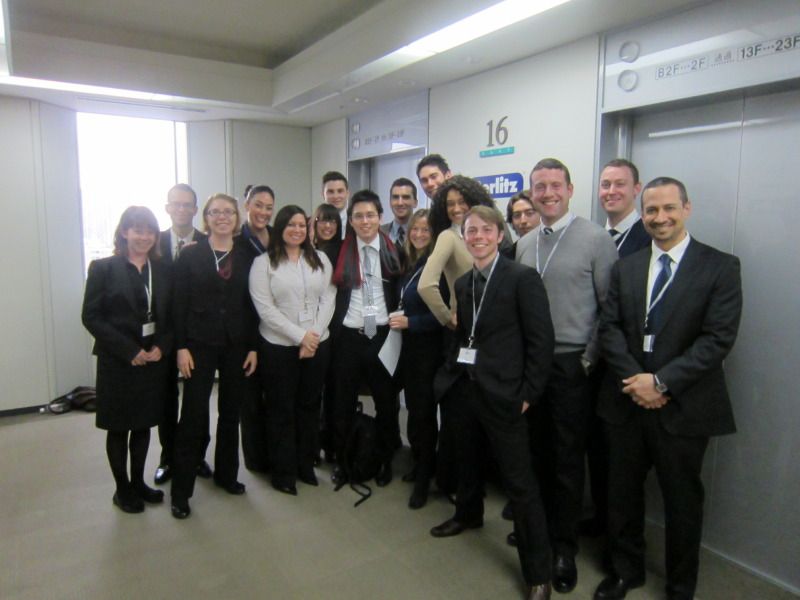 Master getting about on my own- Check! I can't believe I thought I couldn't hack it as a city commuter!
Learn a passable amount of Japanese- Well… work in progress. We'll come back to this one.
Meet new people- This gets a big, fat CHECK! I am always so nervous to put myself out there, but just a couple months after moving here I made so many friends as a tsunami volunteer. I made friends through work. I made friends through my running club. And then I made friends with my friends' friends! Friends everywhere! But I didn't just write "meet friends", I wrote "meet people". I met amazing tsunami and earthquake survivors in 2011, and while working as a teacher I meet all sorts of people who tell me about their lives- businessmen, retail associates, doctors, bartenders. It's been an honor meeting everyone I know!
Eat new things- Jellyfish. Horse. Shark. Enough said!
See amazing places- From the beaches of Okinawa to Kyoto in the fall, amazing is an understatement!!
Part of Todaiji


Live with only what I need- Will ALWAYS be a work in progress!
As silly as some of them are, I'm so glad I set those goals! I was able to effortlessly conquer some, work at some, and still need to improve some. And now I'm motivated to set more goals for myself. I will have to give that some thought though!
In the mean time, thank you SO much for being a fan of From Pennies to Yennies! Tomorrow we will return to our regularly scheduled programming of baking and running