What a crazy weekend! I don't even know where to start.
Friday night I of course went hashing! Dan and I ready to run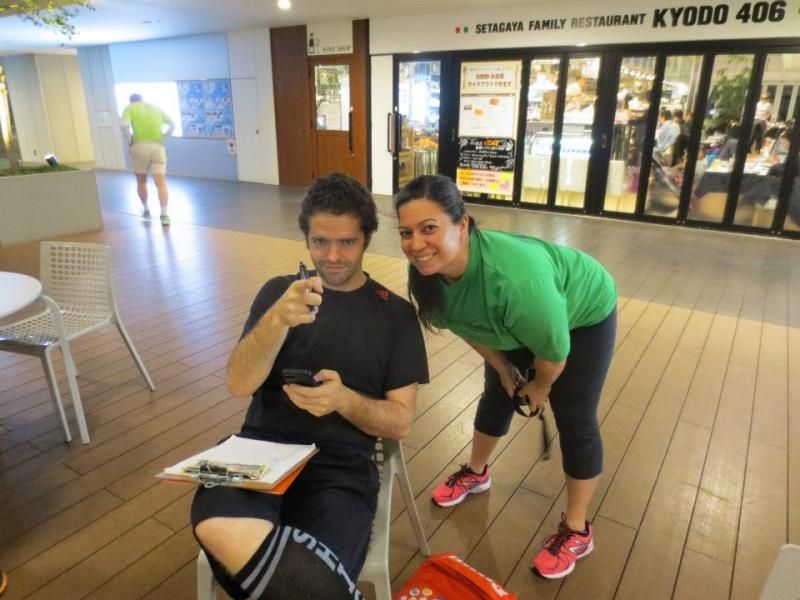 Photo by Kyle Fagan
It was a good 4 mile run and everyone liked my cookies!
Saturday brought a BBQ… and rain. LOTS of rain. But it didn't stop us!
Once a year the military bases here have a public day, where anyone can go on base. Saturday it was Camp Zama army post allowing people to enter, and since our friend Kyle lives there he hosted a BBQ. Thank goodness it was under a small shelter in the park! It poured the entire time but we didn't mind!
My contribution to the BBQ: cake batter rice krispies! They weren't as soft as I'd like, so I'll have to play around with this recipe again before bringing them elsewhere. Essentially rice krispie treats with cake mix and sprinkles.


A little dark, but Dan, Erica and Cole keeping dry. Also Neill being awesome in the background

Erica and Kuang grilling up some burgers!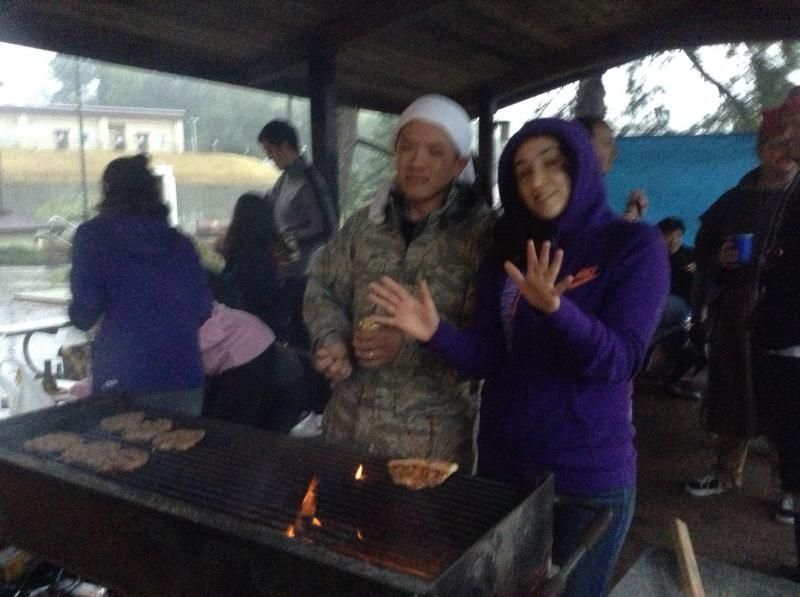 Once all the meat was cooked, someone had the idea to cook up some s'mores. We grabbed some bamboo branches and got cooking!
They were so good!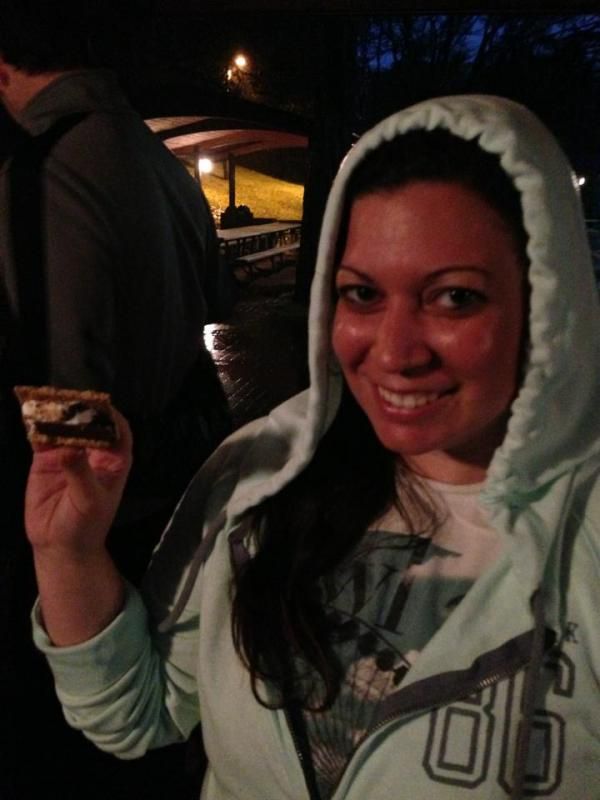 After the BBQ, we had about a 10-15 minute walk back to the train station in the downpour with no umbrellas! It was a little miserable, but we were in good company 🙂
One tragedy of the day though:


See that hologrammy spot in the middle? That would indeed be my contact lens. I think I was standing near the BBQ for too long and the smoke dried out my eyes, because I kept rubbing them. Whoops! At least this was at the end of the day!
We tried to get a good night's sleep that night because I was all in for the Tokyo Paracup Half Marathon the next day.
When I got up at 7 the next morning, I laid around for a bit, then Dan said, "it's canceled". WHAT?!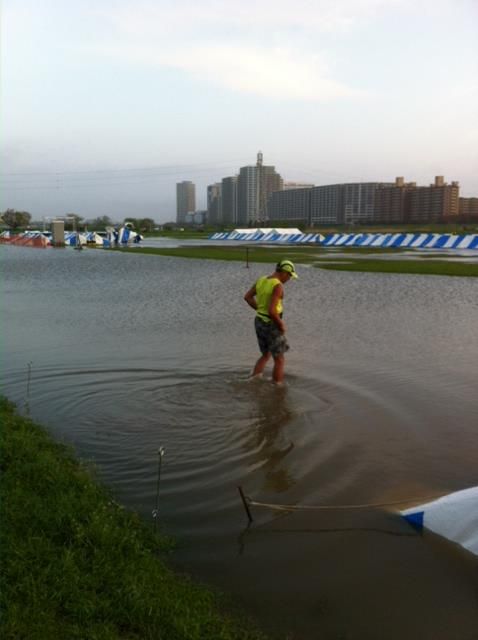 Oh.
The storm the day before completely flooded the race path. I was pretty disappointed. I tried to go back to sleep but my pre-race adrenaline was pumping and I ended up chatting with Dan and reading before eventually getting a 2 hour nap.
With no race for the day, we decided to go to one of the local hash's running parties. I made cookies and cream cupcakes, and they turned out perfect! I also love any excuse to load up my cupcake courier!

My train line was down so I had to cab downtown. I forget how much I love riding in cars! Such a different way to see the city, instead of from a train line. We had a great time and it was good seeing friends. That night I did another ChaLEAN workout, and it wiped me out! I really like how challenging yet manageable these workouts are.
And now it's Monday evening, and I did all that catchup stuff- dishes, laundry, run, general tidying up. I even had time to sit down and make some greeting cards I'd been putting off!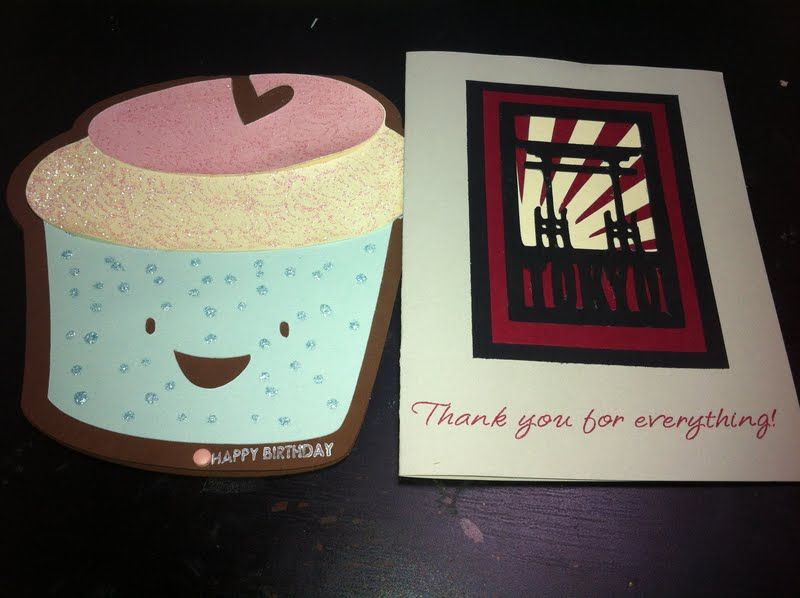 I really like how they both turned out. I had Brave playing while I crafted too 🙂 No plans for this evening, so I may do another ChaLEAN workout.
Hope everyone has a great week!