Happy Wednesday! This week is flying by!
First off, I was so excited about yesterday's giveaway I completely forgot to say that the countdown til my girl friends from college come visit is down to 1 week!
Me, with Amanda and Brittany

Brittany and I went to Oregon State University together. She actually knew my room mate better at first, and we arranged a campus car pool with her since we were neighbors. As soon as we both realized we loved The O.C., we were fast friends!
Us in 2006- I was blonde!!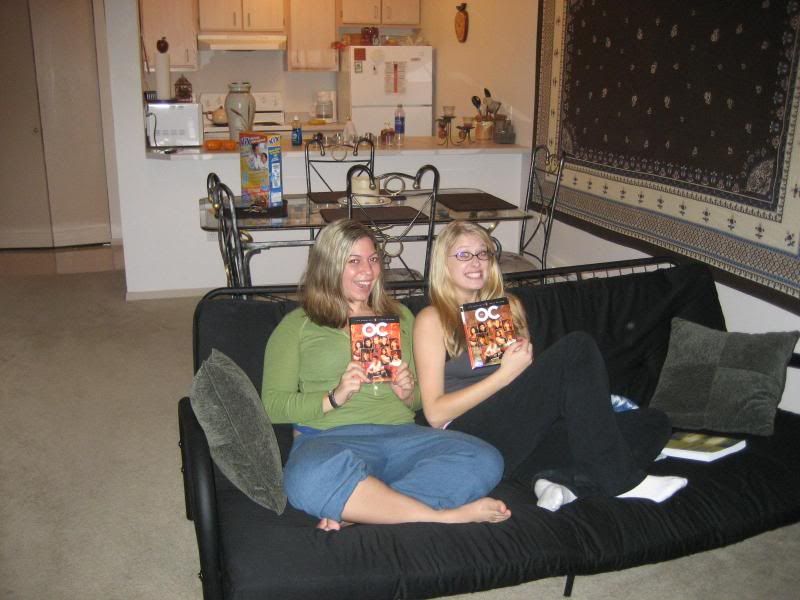 I've also known Amanda since 2006, but since she went to University of Oregon an hour south I didn't see her as much. We started spending more time together when I relocated back to Portland to take care of my mother during her cancer treatment in 2010. While I haven't known her as long, it's amazing how you can just click with some people. We both love running, shopping and sushi. What else do you need in a friend?!
Us at Race for the Cure a few years ago. I was 30 lbs heavier!!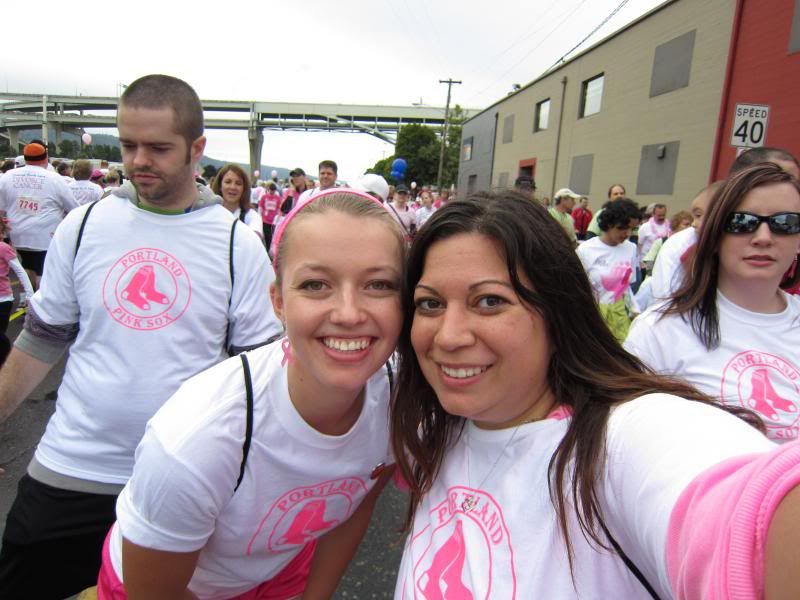 So I'm incredibly excited they will be here next week! They are staying for 2 weeks, and I know the time will fly, so I've been trying to make lists of must-do restaurants and places to visit.
Today Dan worked from home, and so with that flexibility in his schedule we hit the gym together for his first hot yoga class! It was SO different from hot yoga in the US. First off, it wasn't as hot. I feel like the Bikram classes I've taken in Corvallis and Portland had classrooms that made me want to leave as soon as I entered. Second, it was far shorter and less challenging- the class was essentially an 15 minute warmup, half hour of stretching, and 15 minute cool down/ shavasana. We also just stretched during class, we didn't do poses. It was ok before with lack of running I feel out of shape, but I think if I was in peak fitness I'd find the class a little slow.
Dan did so great though! There were only 2 mat spots available, up in front of the teacher and in the back. He wanted to hide in the back (he was the only guy as well!) so I took the front spot. Whenever I looked back at him, he was dripping in sweat and doing awesome w his stretches! I'd love to take him to a Bikram class some day.
I also realized I hadn't been to a gym class in a really long time, and I had fun! Hopefully I start going more 🙂
The bulk of the afternoon was pretty uninteresting- Dan worked and I did some "work" for our Hash, emailing and designing for shirts and patches we plan to order. I guess every day can't be thrilling and exciting, but it was a nice, relaxing mid-week day, and I'm sure I'll be thankful for it as soon as my girl friends come to town and we're busy sun up to sun down!
Don't forget to enter my giveaway in yesterday's post. I'll announce the winner Monday!