What a weekend! The weather was amazing Saturday so we spent most of the day outside, and Sunday was Dan's Reebok Urbanathlon.
But first, the winner of my Endorphin Warrior bracelet giveaway!



Yay! Congrats, Ashley! If you can email your choice of bracelet word, bracelet size (see website), and mailing address to laurel[at]penniestoyennies[dot]com, they'll send it right out to you!
As I was saying, we had an amazing spring Saturday. I started the day out with a 4k run for the LOST virtual running series. Any fans of the old ABC show LOST? I loved it, and a centric part of the show was a concept involving "the numbers", 6 numbers that are constantly recurring in various ways throughout the show.
The numbers are 4, 8, 15, 16, 23, 42, and this run series has you running each number in kilometers per month, ending with a marathon! Each month you run you get a medal, and your $20 entry is donated to National Tourette Syndrome Association. If you'd like to help out my pal Joe, just make a donation here!
After I ran my virtual 4k, Dan and I rode our bikes along the river. It was really fun! We took a break and had some sushi at one of our favorite belt restaurants.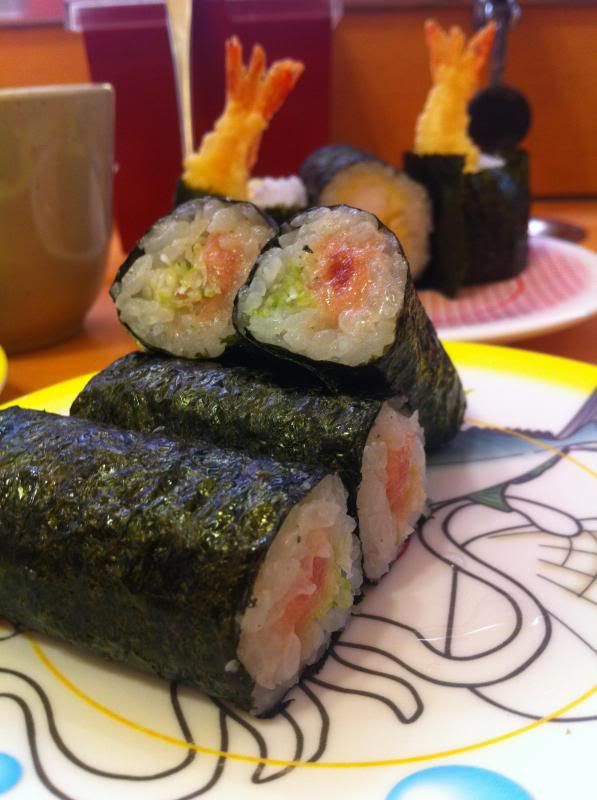 I'd say we had our fill!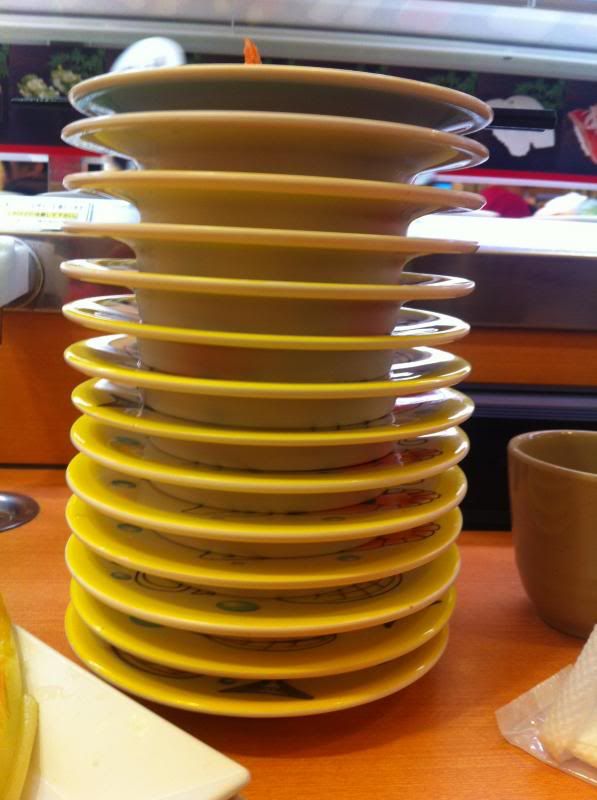 We biked home and that was pretty much our Saturday. On Sunday Dan ran in the Reebok Urbanathlon. It's a 6k with obstacles. Think Warrior Dash minus the mud. He ran on a team with our friends Erica and Kuniko.
They all wanted to match but it was hard coming up with an outfit they all had. With help from my Team Sparkle wardrobe, this was an outfit everyone could make…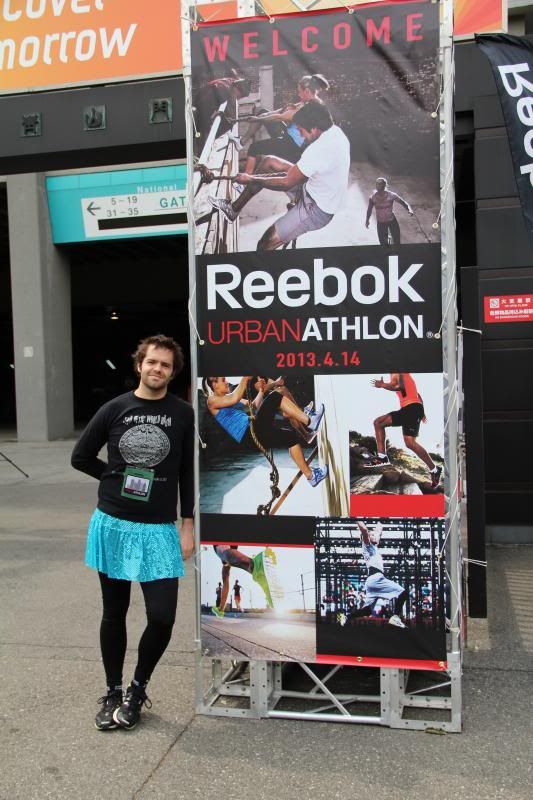 It was really fun to watch with my friend Annmaree and cheer for our group!
Here are some highlights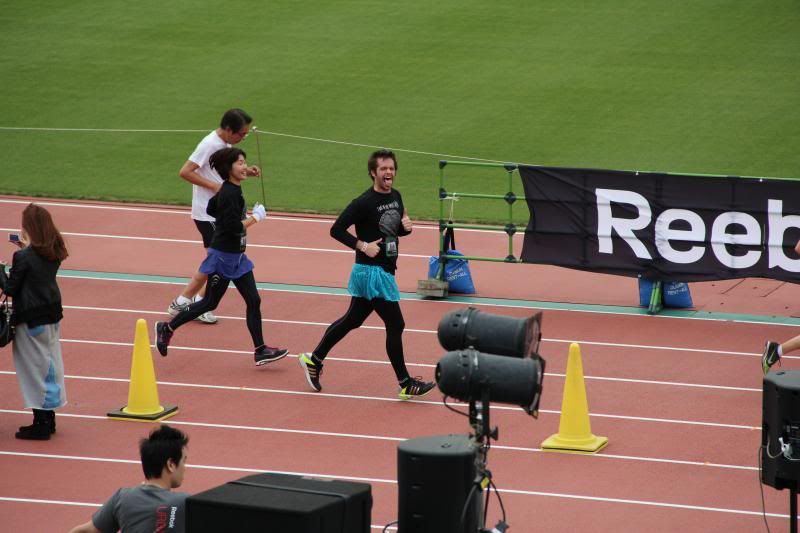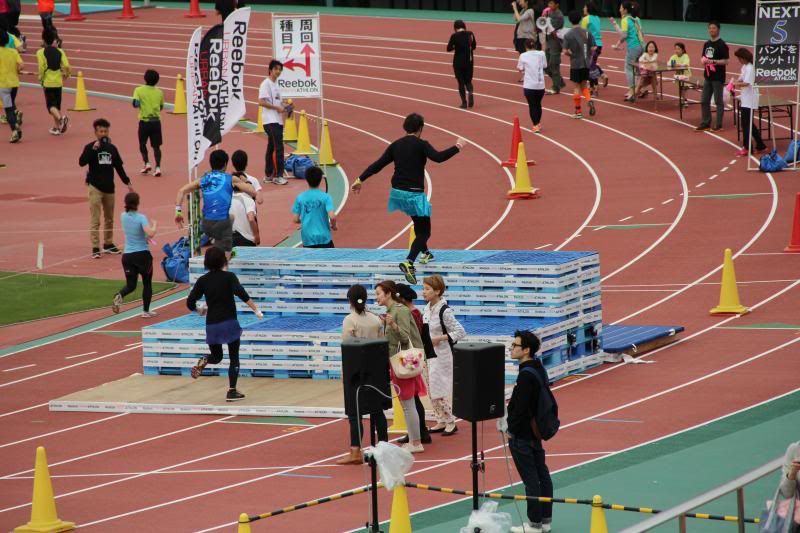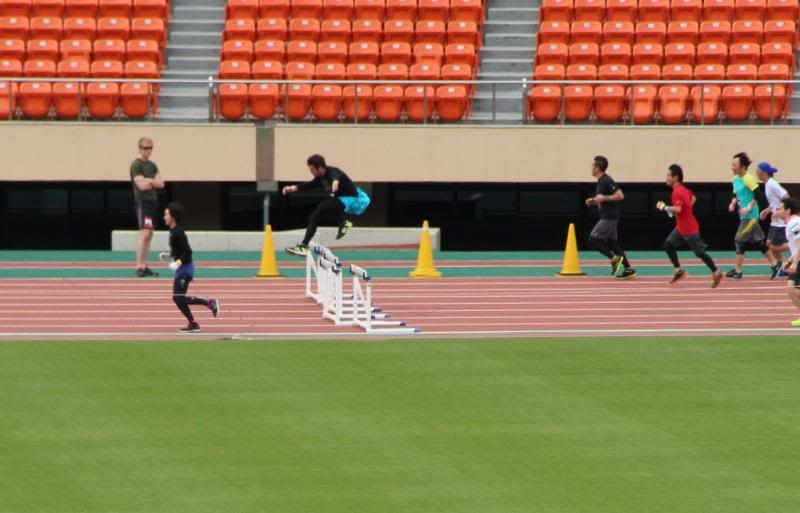 All three at the finish!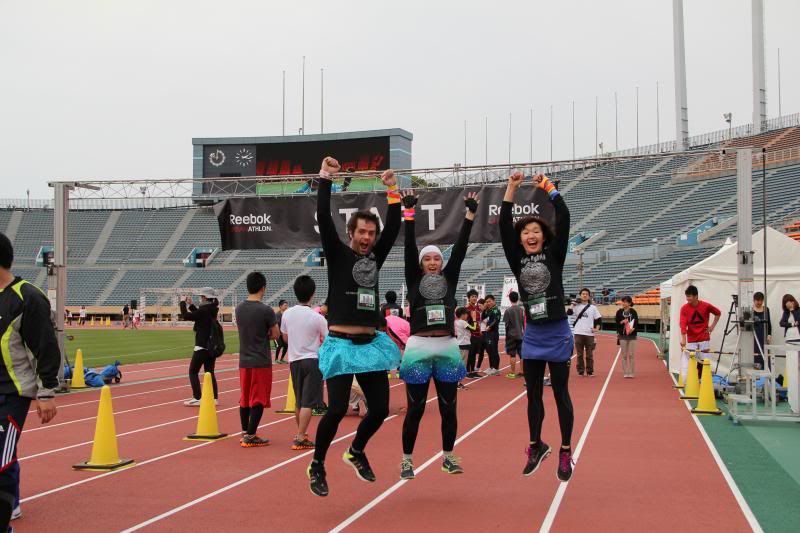 After we went out to lunch and then headed home. In the US races start so early. This on started at 1:30pm!
I'm happy it's not raining as much anymore because I can wear my Toms again! My 14 year old nieces made it clear to me that Toms were very "out". I made it clear to them that they should wear what they want! Oh, teenagers.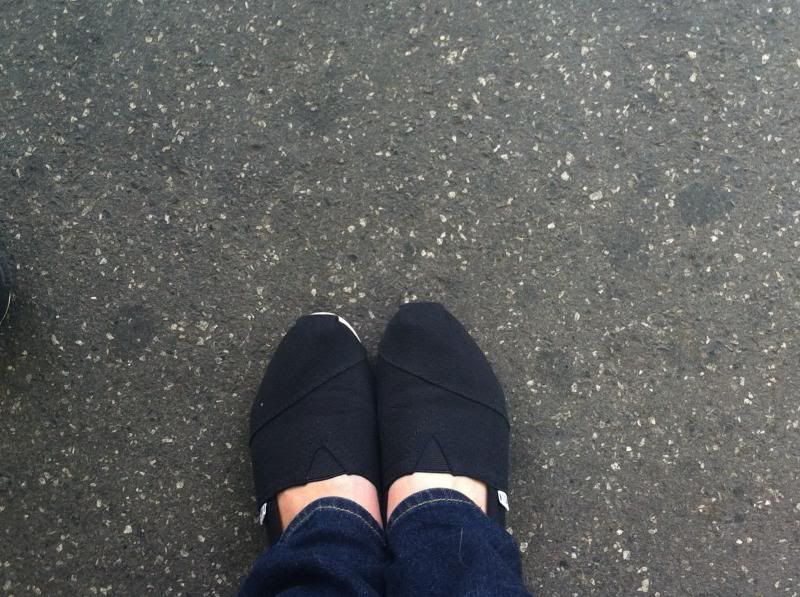 One last exciting thing happened this weekend… I signed up for the Run Disney Tower of Terror 10 Miler! I'll also be doing the 5k with my mom!


And that wraps up my weekend! I spent all of today getting my house ready for my college girl friends. They come in less than 24 hours!!!