I have 2 exhausted Oregon girls happily passed out on my couch!
While Amanda wasn't feeling so good, I took Brittany out for her first day in Tokyo. Since I'm bringing them hashing Friday, we needed to get red dresses to run in. The Lady in Red, a very famous hasher, passed away, and we are having an impromptu red dress run.
First stop: Harajuku!

We found some cheap red dresses and headed back home through Shibuya so I could point out some fun stuff, but all the pictures ended up on her camera. I'm sure we'll go back with Amanda and I'll get some fun touristy pics 🙂
We spent the evening at Tokyo Dome for a Yomiuri Giants baseball game!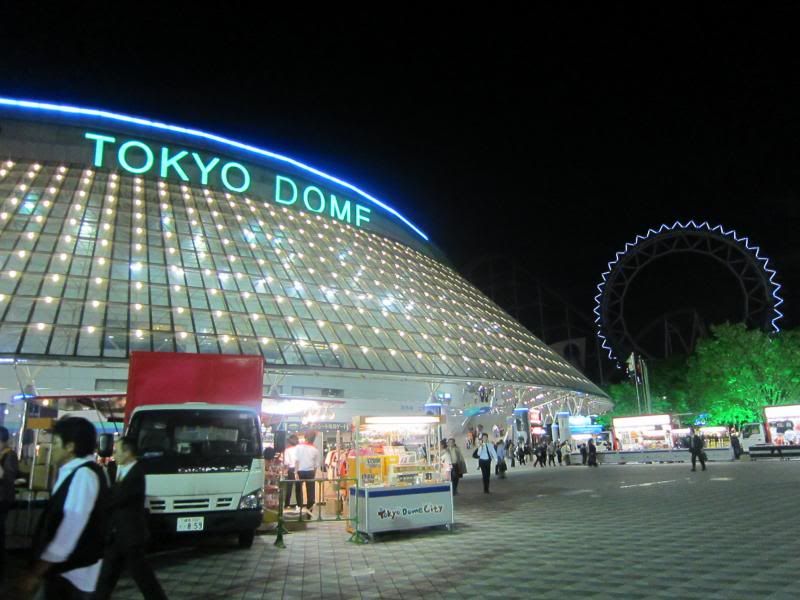 Baseball games in Japan are awesome. First of all, the beer girls run up and down the stands with kegs on their backs, and serve you in your seat!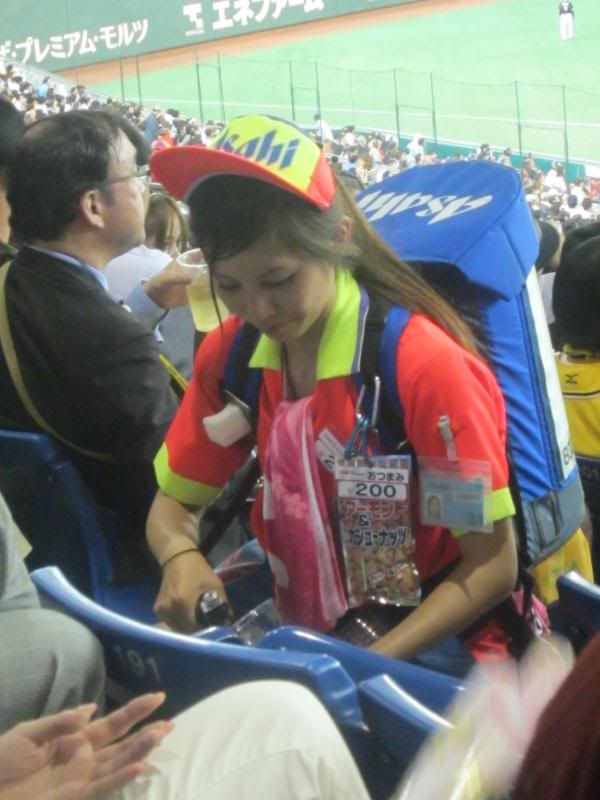 Enjoying their first Asahi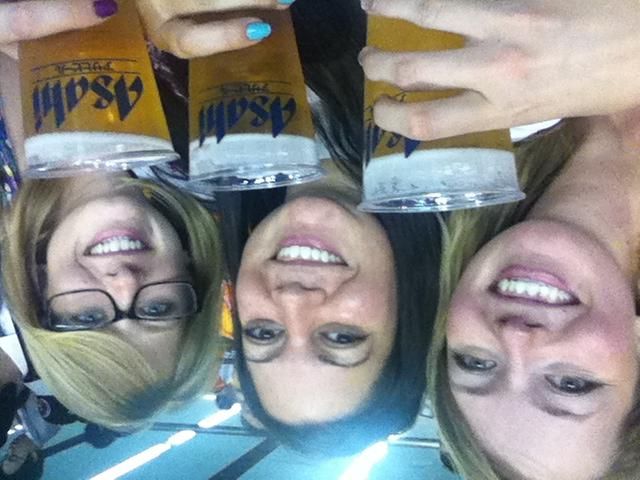 Second, we have cheerleaders!!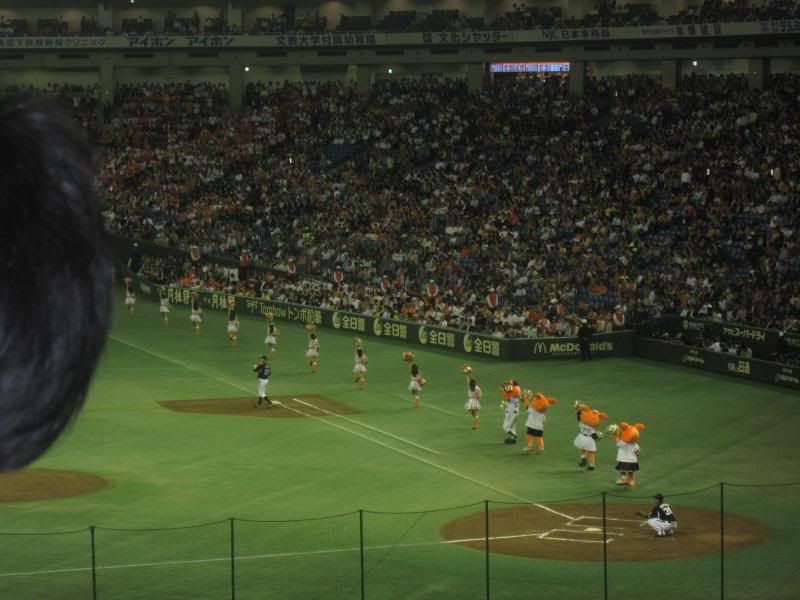 After we couldn't take any more of our beloved Giants losing, we headed back to my side of town for their first bowl of ramen. They were fans!

Tomorrow: more Tokyo exploration, and their first hash!