The week I had a cold, Dan and I had planned for a fun day at Tokyo Disneyland. He has been working so much, we were both looking forward to it! But thanks to my darn cold, I took a pass on the day. Luckily he was able to get enough work done that weekend that we went the following week when I felt better!
I love getting over a cold, when I don't feel like a drippy sweaty mess on the couch anymore. Instead of painting my nails, I tried a nail kit called Sally Hansen Salon Effects. It's basically a "sticker" of nail polish you press on and shape to your nail with a file. It wasn't very hard to do, and with a topcoat it lasted the past 2 weeks!
Pretty fishnet nails!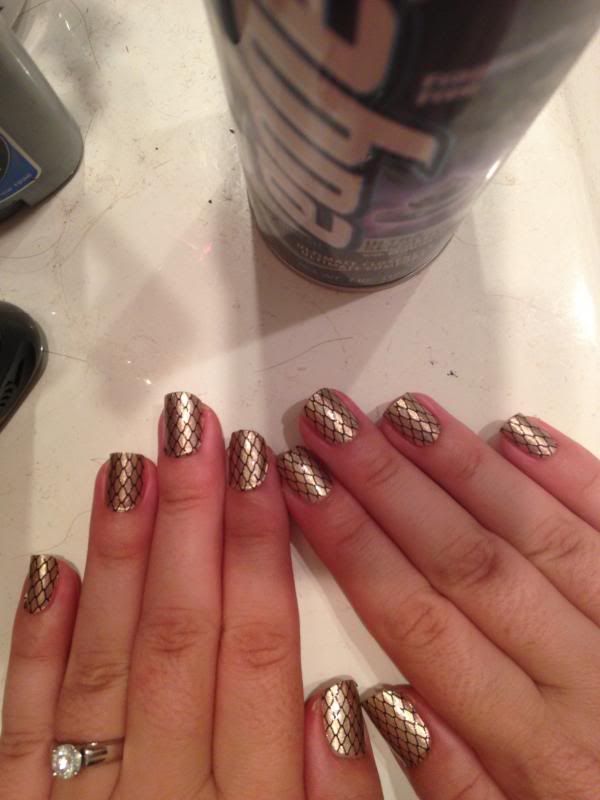 We trained out to Maihama and entered the park. It was all decorated for the 30th anniversary!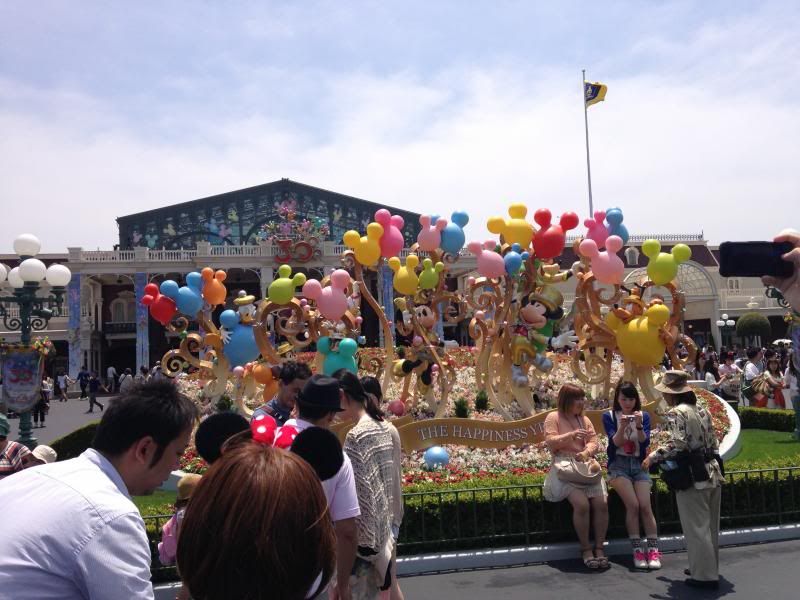 We walked around a bit, just enjoying the park and decorations. I think that's the thing people find most strange about Dan and I- we don't beeline to e-ticket attractions. We really just love the atmosphere, seeing happy people, and taking it all in.
We did, however get a fastpass for the new Star Tours! Fastpass acquired at 10am, return time: 7pm!
As usual, typical Tokyo Disneyland patrons. All dressed up for a day out!

We rode some rides, and then indulged in one of our favorite junk foods- pizza flavored spring rolls from Toon Town!
They taste just like a giant Pizza Roll!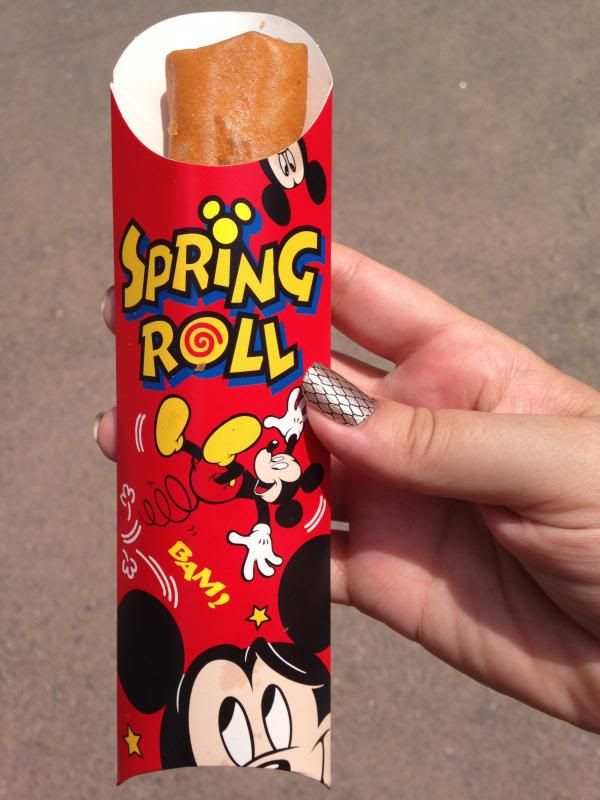 More wandering led to Fantasyland, where Dan was a good sport and rode It's a Small World with me. I recently read the book It's Kind of a Cute Story by Rolly Crump, an imagineer/ artist for Disney from way-back-when, and he did a lot of work for this ride. It was wonderful to see all his personal touches!
And let's face it, I'm a sucker for a sassy pink camel tapping his toes!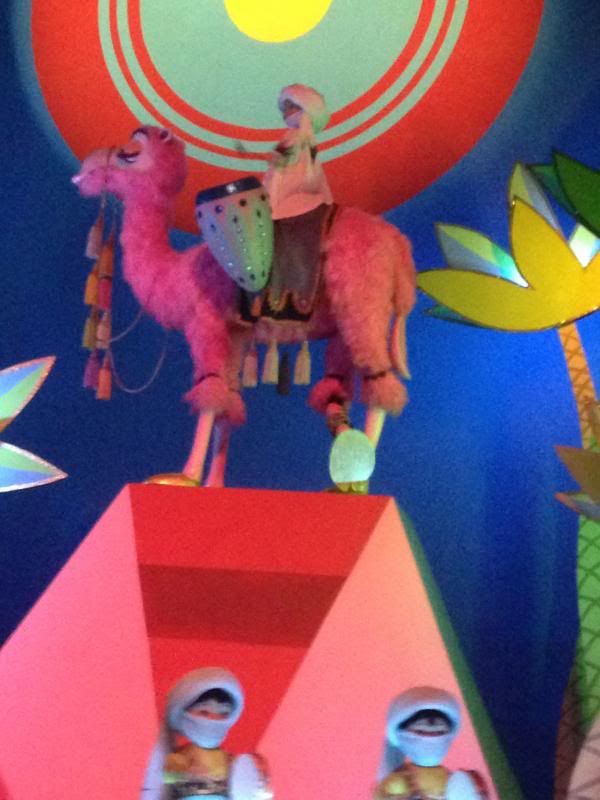 We had lunch at the bakery, where they always have these cute Mike Wazowski melon bread buns!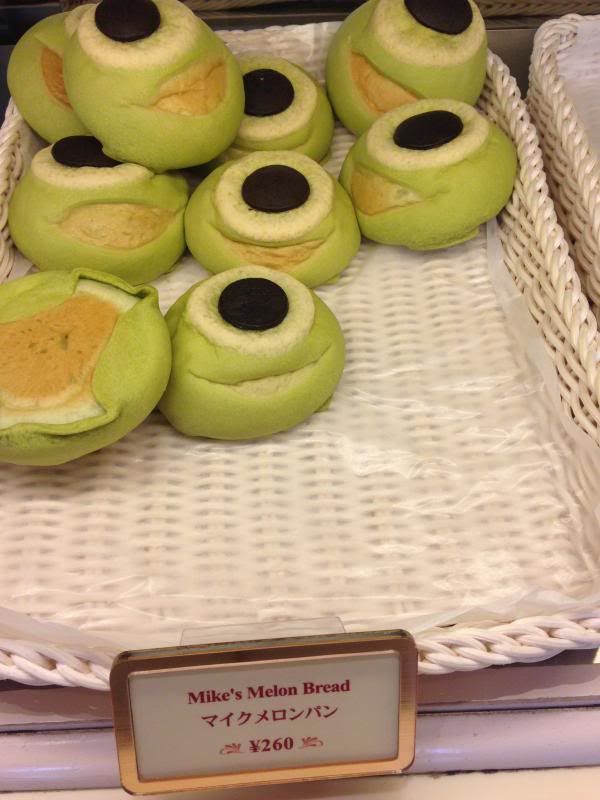 Time out for a picture! Tried to get us and the castle in!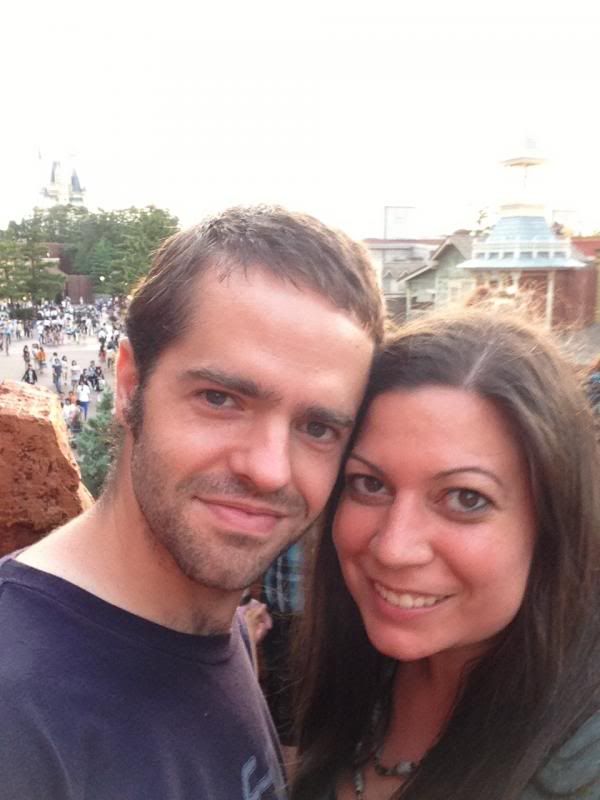 We really had a great day. It was sunny but not hot (but we both came home with a little color!), we didn't stand in lines all day or feel pressured by time.
The second longest line we waited in was Pooh's Hunny Hunt. It was about 25 minutes.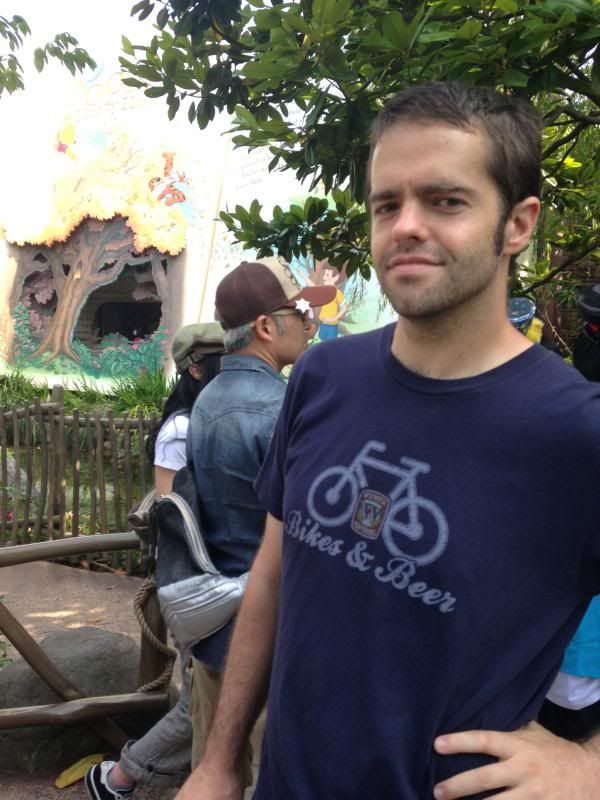 We kept checking in on Splash Mountain, one of my faves, but the wait was always 90 or 100 minutes. This duck kept an eye on riders!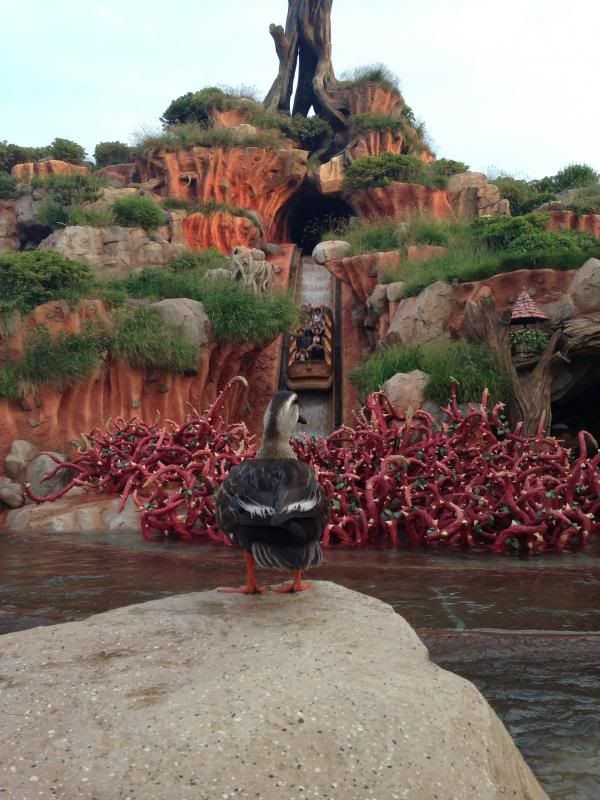 At some point we picked up a fastpass for Big Thunder, which is always fun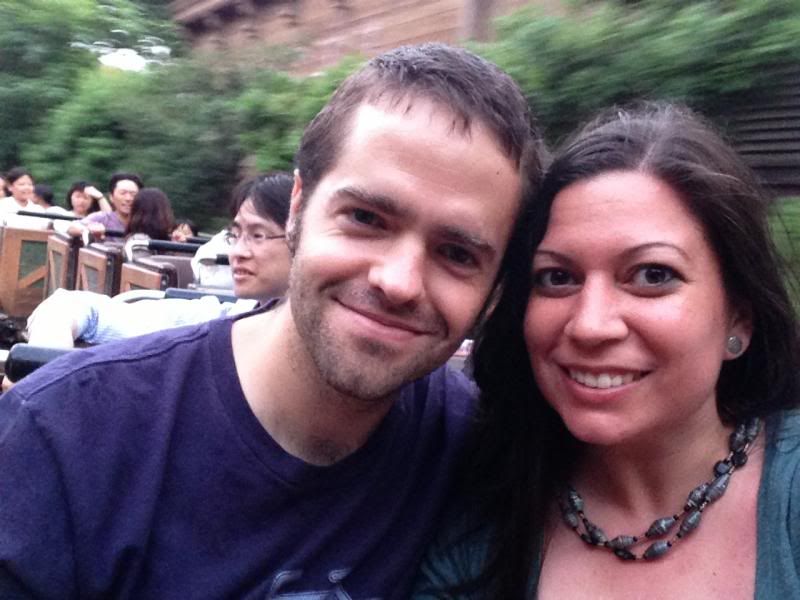 My favorite part of Big Thunder- the goat! He even has a Twitter account!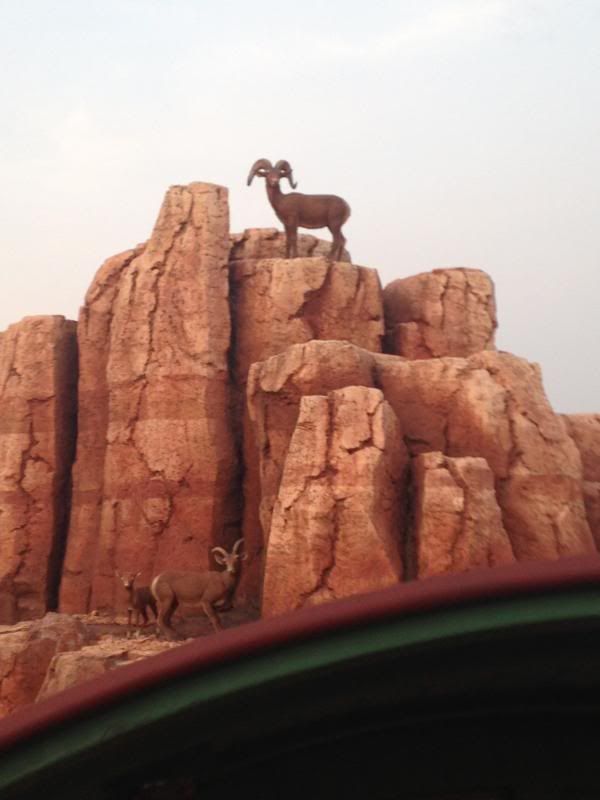 Eventually the sun set, and Disney took on a new beauty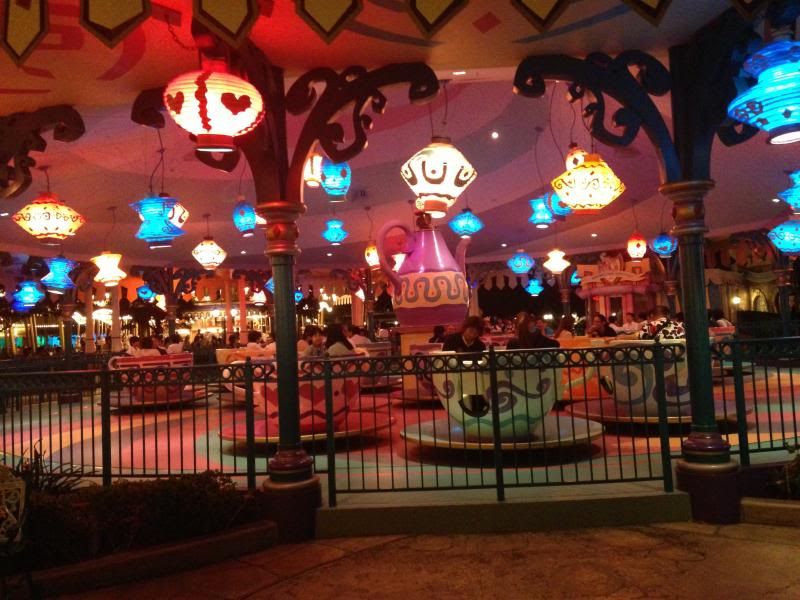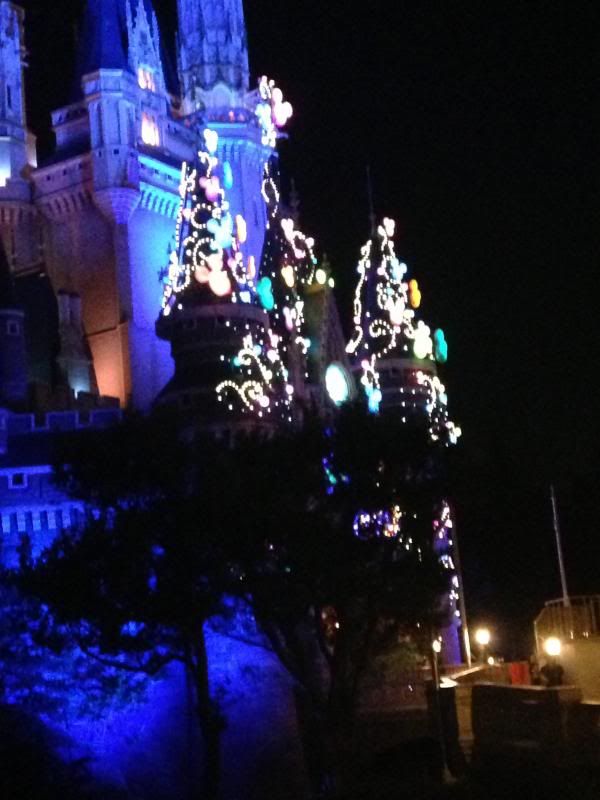 We swung past Splash Mountain one more time, and saw the wait was 45 minutes. Since we were already satisfied with our day, we decided to go for it!


How to end such a perfect day? A Mickey waffle!