Oh, it's been a while! I'll start with my first weekend not being sick- Dan and I went to the cute seaside city known as Atami!
We went as part of a hashing overnight trip. The plan was to arrive in Atami Saturday morning, run a trail, and then enjoy the evening before running a morning trail Sunday and heading back to Tokyo.
As people arrived we threw our stuff into the hash van. Unlike Tokyo hashes, the vast majority of Samurai hashes are A to B, not A to A, so they load up our gear and take it to the finish site.


We also got Samurai flip flops, which I thought was a neat souvenir! I didn't get a picture of them, but they say Samurai HHH on the side of them.
All of us just before the run started. I'm in the front row, next to Dan in his orange shirt (picture "borrowed" from the Samurai HHH website!)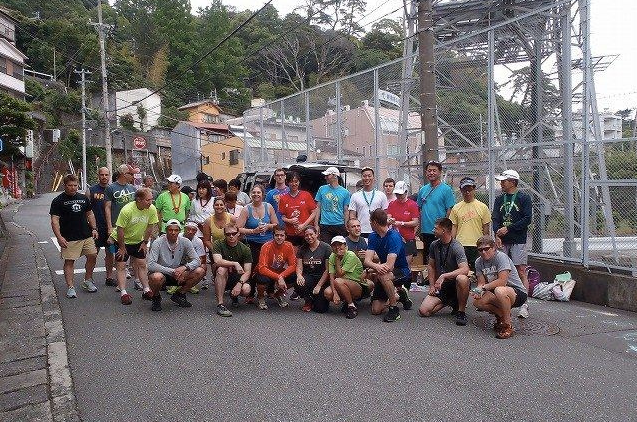 This was definitely one of the hardest trails I've ever run. It was predominantly steep uphill or downhill, there was rarely any flat running except the last mile.
Beautiful views though!

To begin, we ran up and down a ridiculously steep, curvy hill. Once at the bottom, we then had to climb 396 stairs. Dan was ahead of me, and to be funny he wrote "nap time" at the top of the steps. A nap sounded like a good idea at this point, and I wasn't even a mile into the run yet!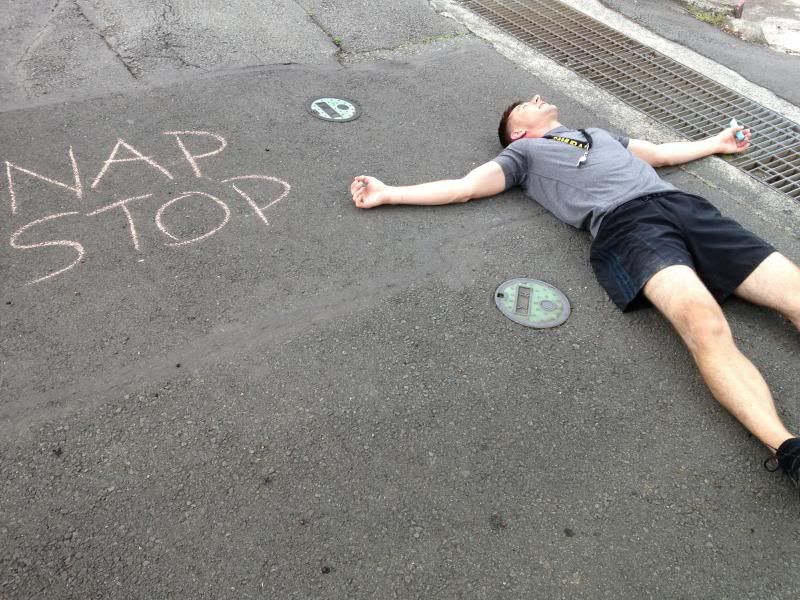 On and on we went. It was SO much uphill. At one point, I saw Dan left a message for me, and learned he was only 5 minutes ahead of me! This trail was wearing everyone out!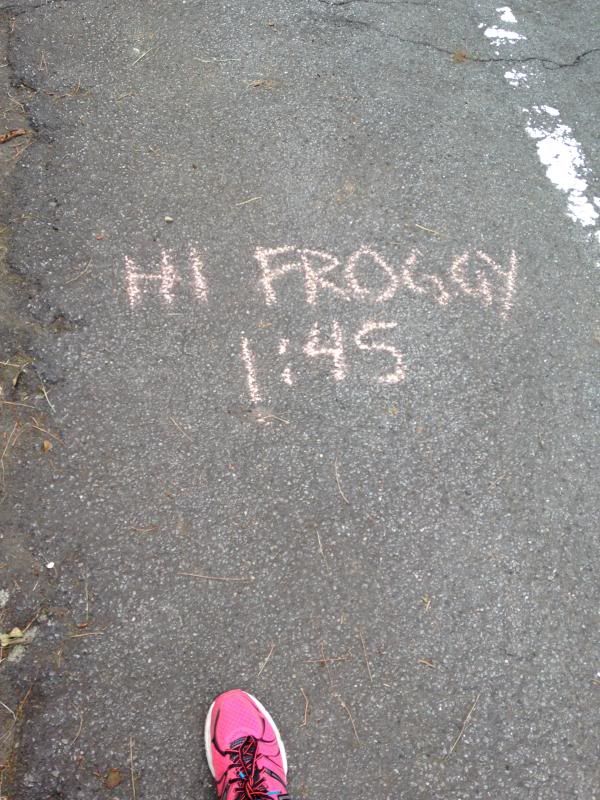 Up the stairs and down the stairs

When a hash trail is nearing the end, the hare (trail maker) will write "BEER NEAR" in chalk to let everyone know the end is in sight. But we kept running up hills and we never saw a beer near! It made one particular runner very angry…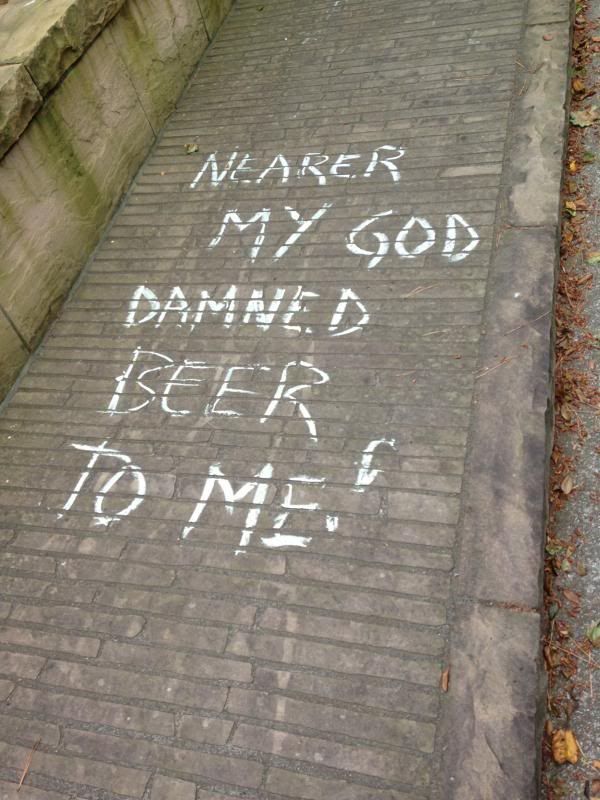 But alas, we finally had a lovely beach front finish!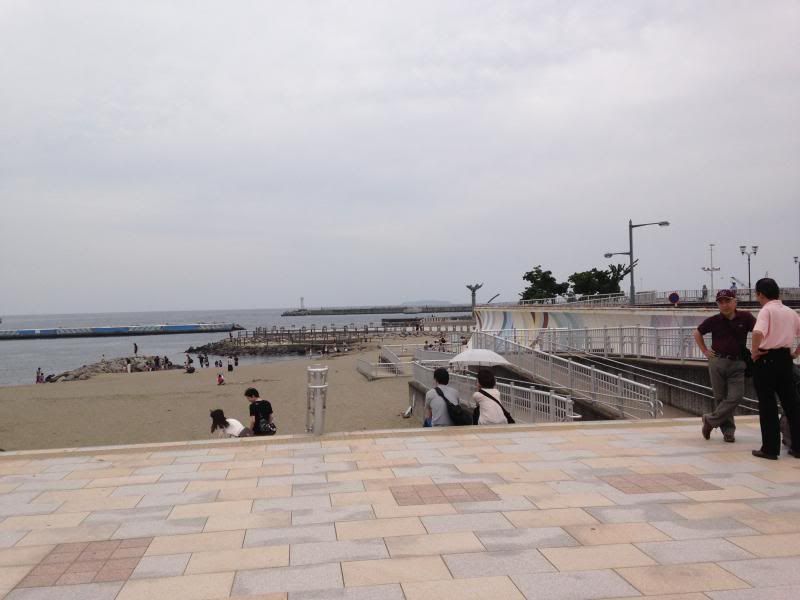 Lots of singing and celebrations, just like all other hashes. But it was fun being somewhere new!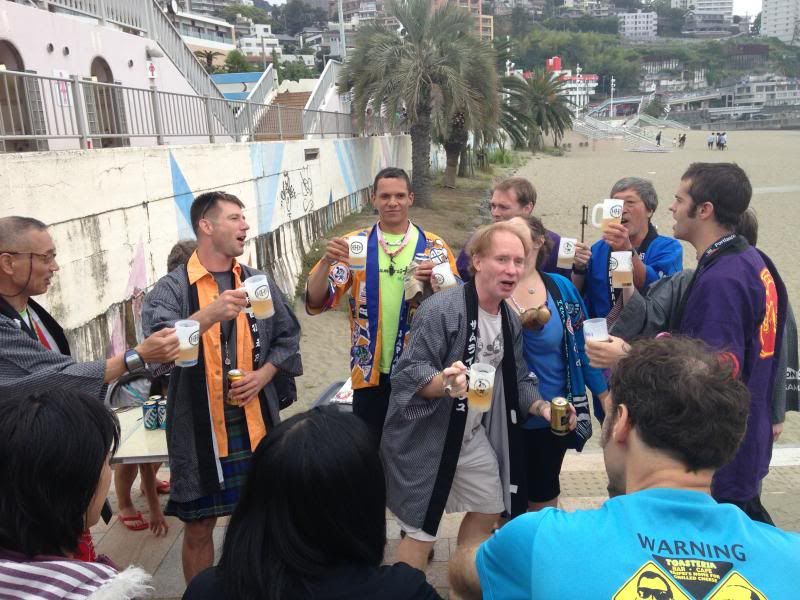 We had our usual circle, where we sing traditional songs and have some rituals, and I got to be a part of it today. it was my 6th run with Samurai, so I had a naming ceremony!
Being asked a lot of embarrassing, ridiculous questions (photo from Samurai HHH website)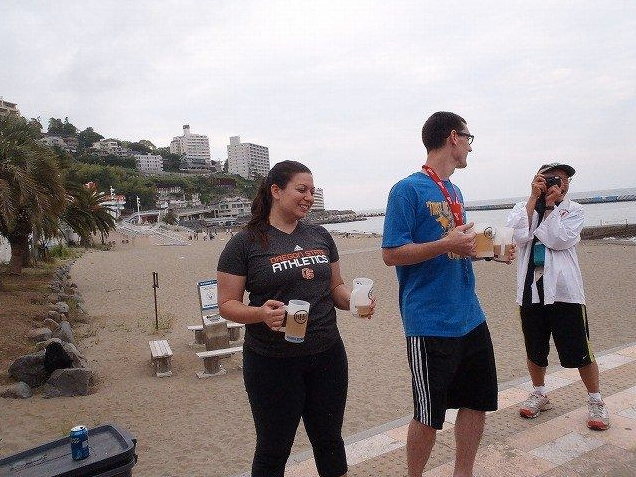 After much questioning, and being led away so the group can vote on names, I was made an official Samurai hasher with the name of Bloody Peacock! (photo from Samurai HHH website)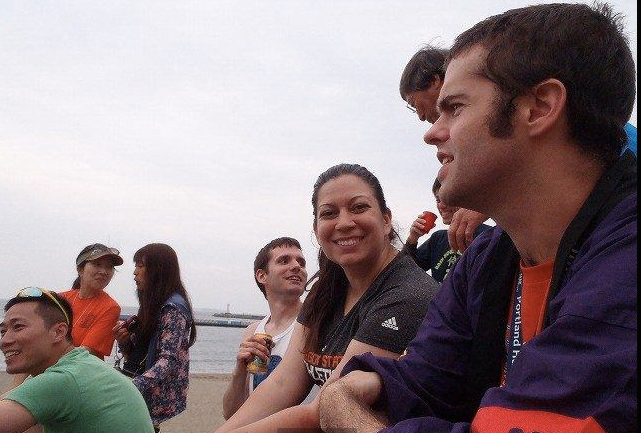 I will use that name whenever I run the Samurai hash, but will probably always be known as Froggy Style. It was my first hash name, and it was given to me by my home hash, so it's a little more special than being named by some drunk runners on the beach!

After ample time socializing on the beach, we checked into our hotel rooms. To my delight, it was my first ryokan (Japanese) style hotel room! Tatami mats for beds, minimal furniture, paper walls. I prefer the comfort of a regular hotel room, but it was cool to try once!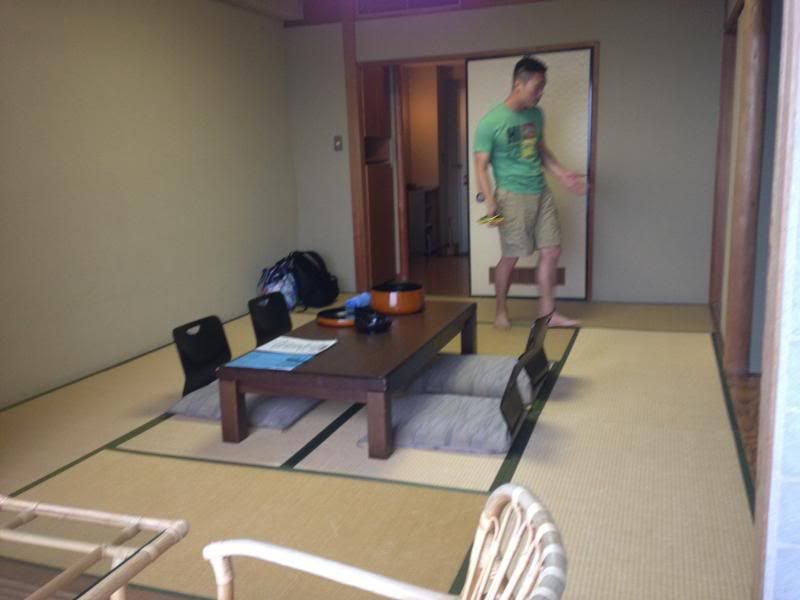 My friend Saori was my next door neighbor!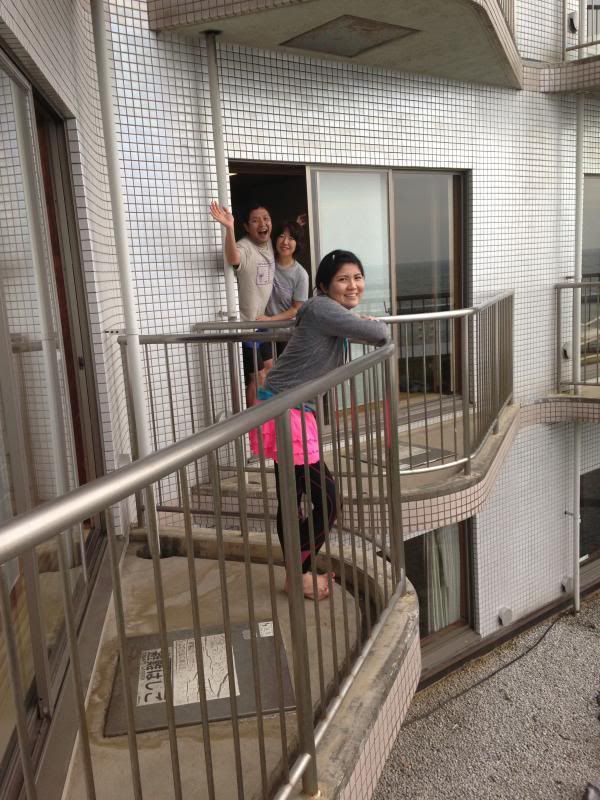 We also had a traditional Japanese dinner that included some sashimi and shabu shabu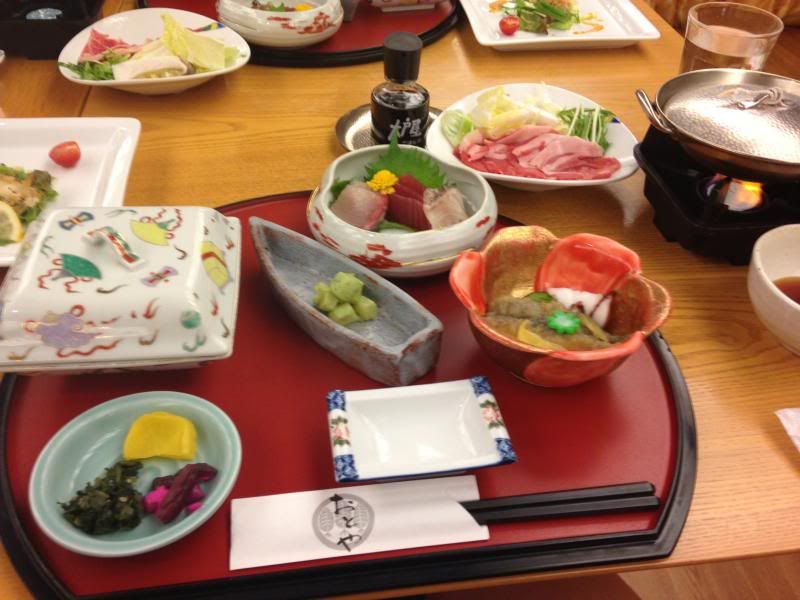 There was an onsen (hot spring) at the hotel so it was nice to enjoy that. In the evening we all just socialized on the beach, and headed out the next morning! All in all a good overnighter and I can't wait to do another! Preferably with fewer hills!