Last weekend Dan and I trekked out to Sagamiko to run the Warrior Dash!
I did Warrior Dash in Portland OR in 2011 with my sister and her coworker. I walked almost all of it, and skipped a couple obstacles. I was about 20 lbs heavier and finished in just under 2 hours.
My sister (left) and me in 2011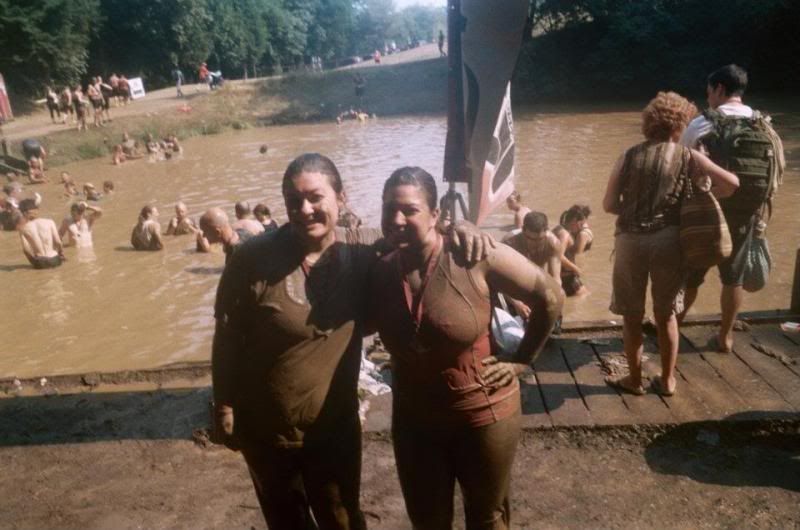 This year was going to be different. I had half marathons under my belt! I've been weight training! I was ready to dominate! Dan and I signed up, along with a few other people from our running group.
Arriving in Sagamiko! Me, Dan, Chiara, Kuniko, Erica and Annmaree


We got to the race site and got our bibs, t shirts and bag check bags. I don't normally buy souvenirs, but they had cute rhinestone bottle openers for only 500 yen, so I bought one


Here we are- ready to start!!

I don't have any pictures of us running the race, because it's pretty physical with the obstacles and mud pit at the end. I was worried I wouldn't do well because it was almost completely up hill, and we had to wait in line to complete obstacles. There was a horizontal cargo net to climb across, a vertical wall, balance beams, nets to crawl under, and many more. It was fun!
The "mud pit" was disappointing. It was essentially a kiddy pool of dirty water. I ran through the finish w Erica and we found everyone cheering for us! We also had to get a picture of ourselves post-race!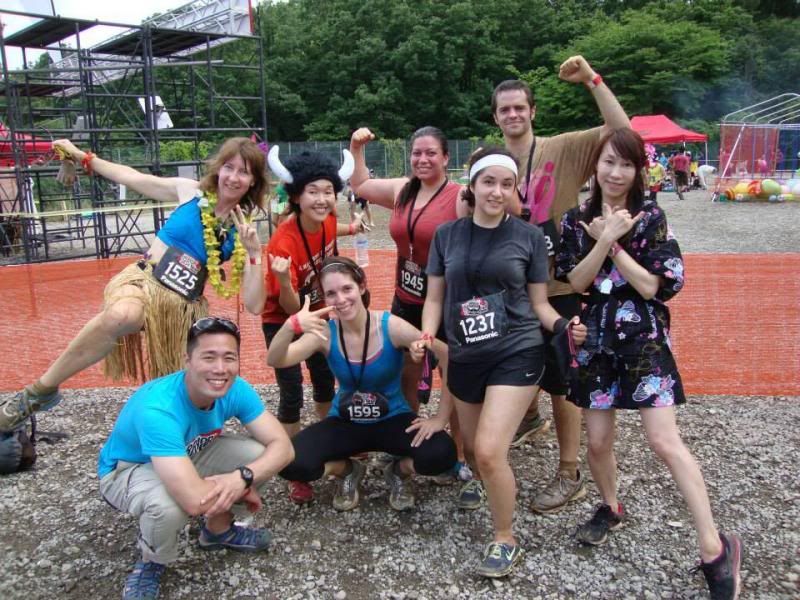 Dan and I are warriors! (and I'm pretty sure that shirt will never be white again!)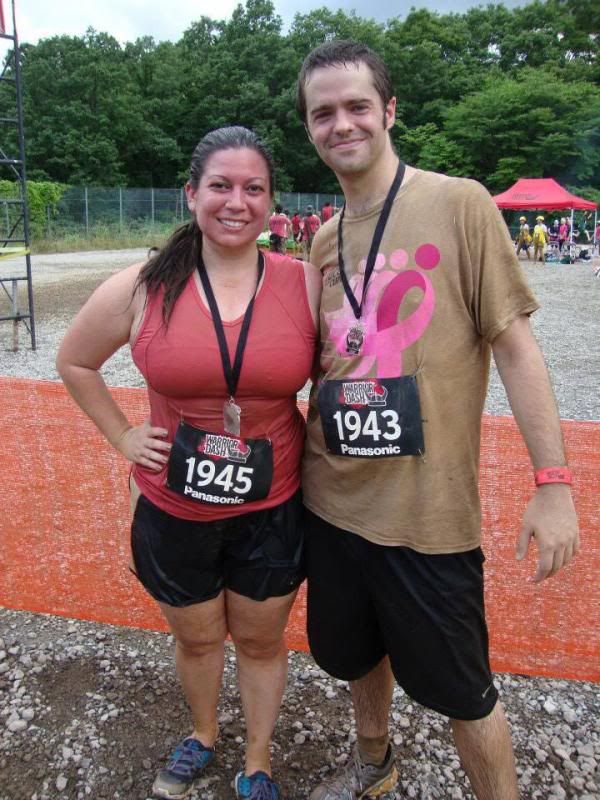 I also managed to finish nearly an hour faster than 2 years ago! Epic PR!
There were some makeshift showers, so we got cleaned up the best we could, and then went to enjoy the festivities. We found a table and listened to live music and chatted and watched people finish the race.
Clean and in matching shirts!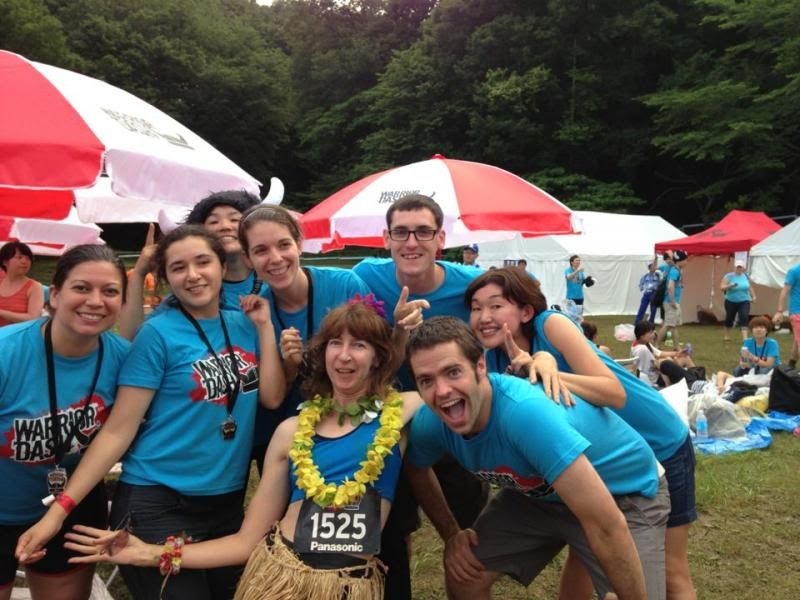 Erica and I!


Since we were far from the city, we decided to start heading back. We walked 15 minutes to get to the bus stop, and then took a bus to the train station. From there we decided to get sushi for dinner, and trained about 25-30 minutes closer to Tokyo. We Googled a restaurant, but when we finally walked to it from the train station, there was no building! We asked some locals and it had been gone for a while. So we decided to walk to the next closest place, which was about a 25 minute walk. We put our name down, and it was a 2 hour wait! For whatever reason we waited, and chatted, and played game on our phones, and it was a nice summer night, so it wasn't too bad.
Finally, we got to sit and eat! Can you tell how hungry Annmaree was?!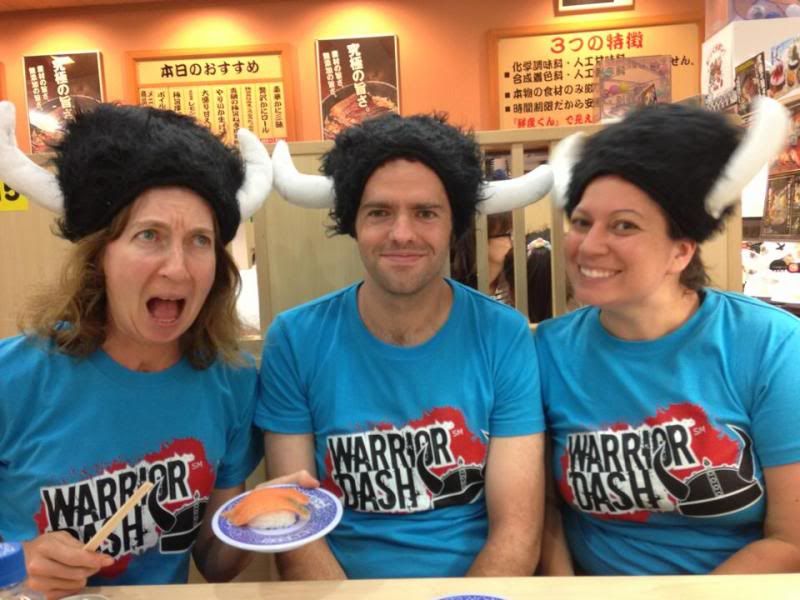 We walked back to the station and piled onto a train, where one by one we kept losing a person as we all went our separate ways into the city. Eventually it was just Dan and I, and by the time we got home we were exhausted! Such a fun day though!