"Who here has run a marathon?" a friend of mine asked tonight. As I was flooded with emotions, about 3-4 of my guests raised their hands and excitedly swapped stories. I kept my hand down. And with that, I think I'm finally ready to talk about my experience at the 2013 Goofy's Race & a Half Challenge in Orlando Florida this past January. Better known as, "My First DNF" (did not finish).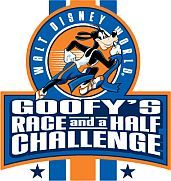 Goofy's Race & a Half Challenge is not for the faint of heart. This is a grueling 39.3 mile run held over two days. Saturday is the half marathon, followed by a full marathon Sunday. I decided to run this race because the pros outweighed the cons:
Cons to Goofy:
39.3 miles of running. My feet will hurt
Pros to Goofy:
Trip to Florida!
Running through Disney World
3 medals earned in 2 days
A beefy race for my running resume
Completion of my first marathon
When I decided to run this race, it was June of 2012, 7 months out from race day. I definitely had some factors pressuring me into running Goofy. First, after beginning to run in January 2012, I had reached half marathon distance and wanted a new challenge. I had made plenty of running friends through the online community Team Run Disney, and they were all urging me to give it a go. And finally, Run Disney keeps a percentage meter for each race, indicating how full it is. As I watched it fill to 60%, 70%, 80% full, I bit the bullet and signed up. Dan, being my wonderful and supportive fiance, signed up as well. We were heading to Florida!
Dan and I at Tokyo Disney Sea. We're always up for a Disney trip!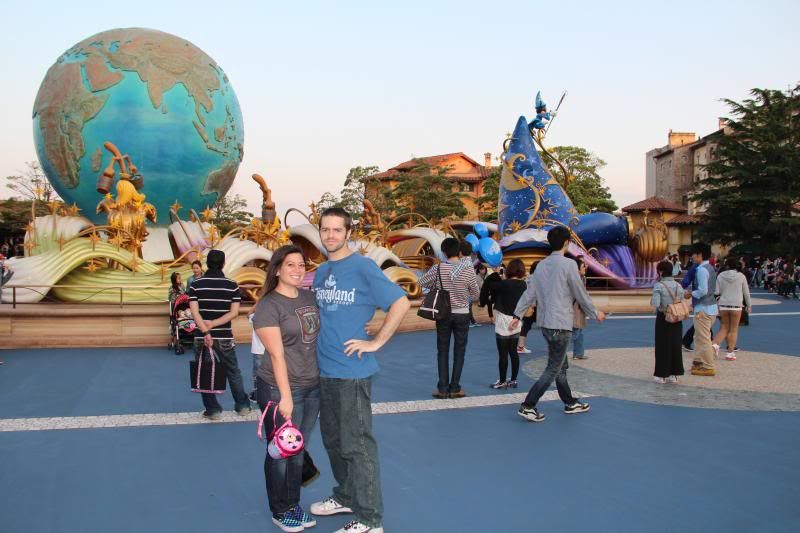 In the beginning, training went well. I had the Disneyland Half marathon in September, and thought it would be a great base for marathon training that fall. I had an absolutely stellar experience at the Disneyland Half- a time I was happy with, perfect weather and a flat course.
I had a blast!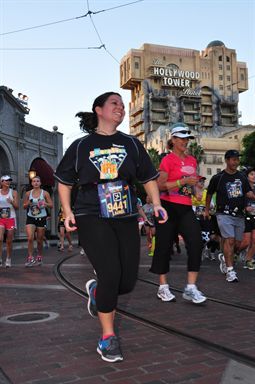 After the race, I enjoyed time in the US with my friends and family. Training runs fell by the wayside as I opted to go shopping with my friend Sandra, tag along to work with Kelsey, to Timberwolves games with my friend Thomas. In addition, my diet wasn't great, as I grabbed lunches with my sister during her maternity leave, junk food for road trips, and BBQs and brewfests. I signed up for a couple races as motivation to train, but in the end I just sweated through those races and did the best I could on no training, earning times I definitely wasn't happy with.
Kelsey and I after the University of Washington Dawg Dash. My worst 5k at 35 minutes.

I returned to Tokyo in mid October, ready to get serious about marathon training. But I started having foot pains and problems with my running shoes. It was terribly frustrating. As it was, I was already trying to train for a marathon in a 2.5 month window, with a rapidly melting half marathon base. Things weren't looking good. The only thing really driving me forward was the fact that I'd had such a great year. I became a runner, lost 30+lbs, ran multiple half marathons and climb Mt. Fuji. I can do anything!!! Right?
On top of Mt. Fuji. Feeling pretty invincible!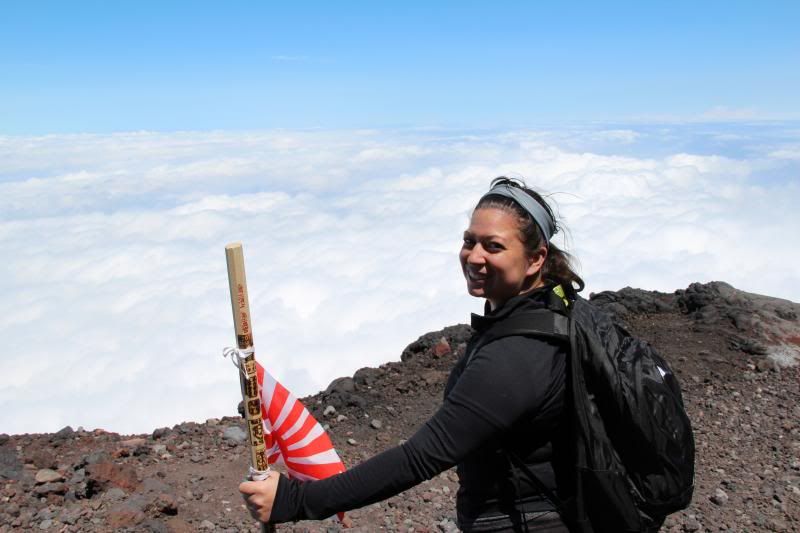 By December, I was in proper fitting running shoes and had a solid half marathon base. But nothing further. To make things worse, Dan and I were planning to fly to the US Christmas Eve to surprise our families for the holidays. I'm sure you can see how this went: holiday dinners, Christmas treats, New Years drinks, party foods. It wasn't a good situation. Worse, I wasn't having luck coaxing myself to get a run in.
Why run in the cold when I can bake cookies with my nieces and nephew?

The last straw was a couple days before New Years Eve. I had a free Sunday, and decided to go run 18-20 miles. It was a stupid jump in mileage, having only run 13.1 at this point, but I needed to know I could do it. I'd take it slow, and train better for the next marathon.
I headed to the Nike World Headquarters campus, which has a beautiful running trail. I was ready to get lost in a good run- except the path was covered in ice. I gave it a fair go, but after a couple false-slips, I packed it in and headed home.
It was official. Panic had set in.
Read part 2 here!