Goals for this weekend: go for a 9 mile run Saturday and a 13 mile run Sunday. Buy and pack boxes for the move. Bake gingerbread men for a Christmas party on Tuesday night. Sushi date with Dan. Snoopy exhibit at Mori Tower.
But none of this got done because I caught a nasty cold!!
Friday I spent the day cleaning the house, doing laundry and working on sewing patches on Dan's happi coat. I then went out to Nogizaka to run with the F3H3 hash. It was so cold out! I brought 2 jackets, but Dan forgot his so I gave him one of mine. We spent time with friends and went our separate ways- I went with some friends to Harajuku for ramen, and he went to Omote-Sando for beers with friends. I spent a lot of time outside in the cold this week- hashing and a trip to Tokyo Disney Sea. So it really shouldn't be a shock to me that I got sick. And on that note, I should be thankful I'm sick now. My final back to back distance runs are next weekend, then race weekend, moving, road trip and Princess half. I don't get sick often, so hopefully I got it "out of the way".
With that, here is what I have accomplished since Friday afternoon:
Toy Story
A Bug's Life
Toy Story 2
Monsters Inc.
Finding Nemo
The Incredibles
Cars
Ratatouille
WALL-E…
and when we decided we should be more festive, we watched the 3 Prep & Landing specials, Muppet Christmas Carol, Home Alone and ELF.
Yes, I said we! Dan is awesome and has been camping out in bed with me the past 2 days, working on his laptop. I don't know how I got so lucky!
Since I don't have anything exciting to report on, here are some snapshots from the past week (with the exception of Thanksgiving and Dan and I haring for the Samurai hash).
Dan and I hared a Samurai trail together! I wanted to earn all the hare patches I could before I moved, and Samurai was last on my list. Dan and I planned an awesome trail, ran live from the pack and didn't get caught!


After our success at Samurai, we were invited to an epic Thanksgiving dinner at our friend Kuang's house. It was SO GOOD. I made my sister's famous pumpkin cheesecake and some cookies and it was a hit!


I know I already posted about making my nephew a stocking, but here's another picture of the stocking in production, with Penny as my helper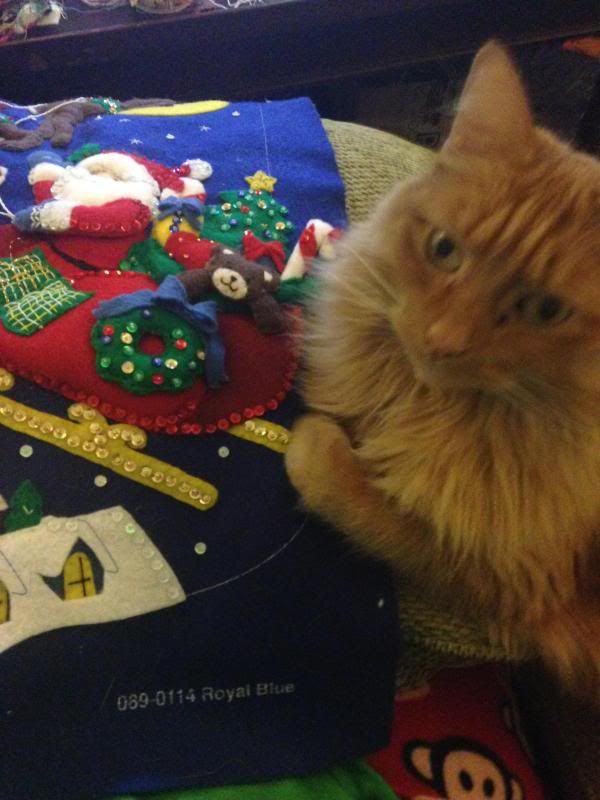 Made snickerdoodles!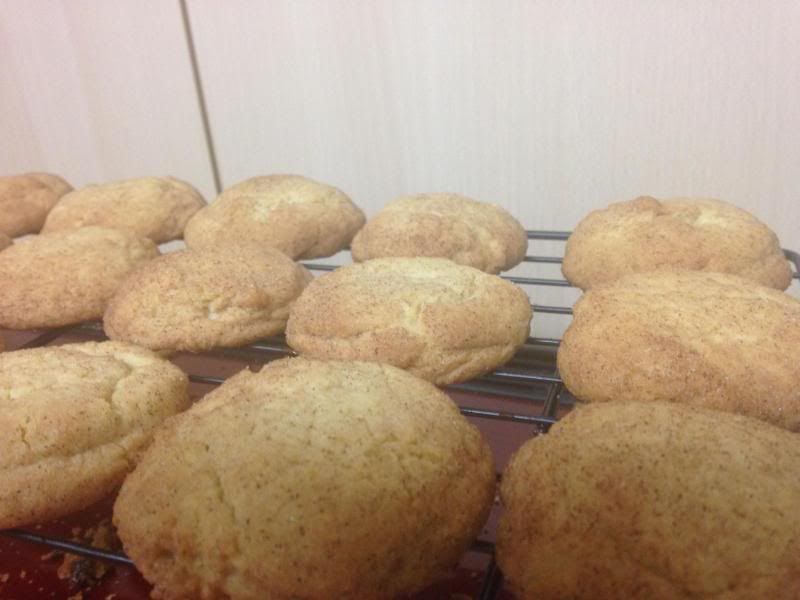 Organized a Hanukkah hash for my usual running group. Complete with t shirts, dreidels and gelt. People didn't exactly play dreidel by the rules, but they were nonetheless a hit!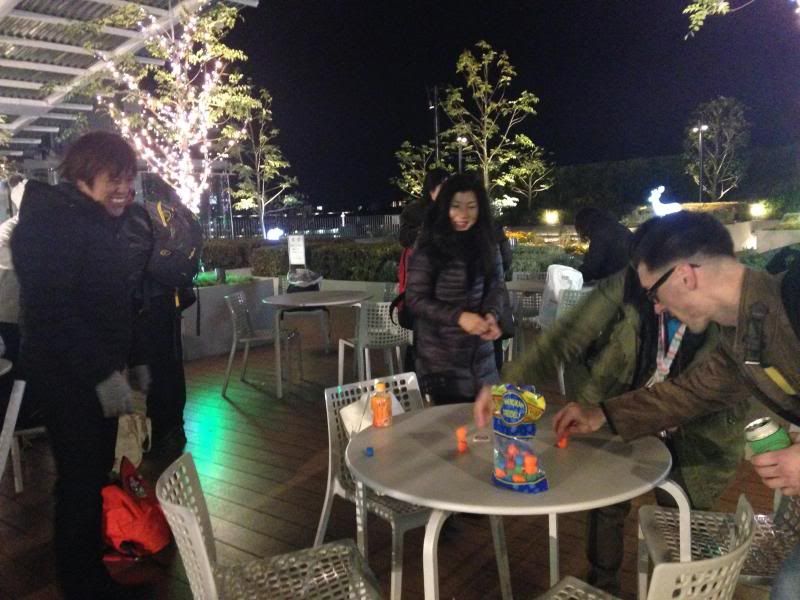 Went to a beautiful park lit up for the holidays with Dan and friends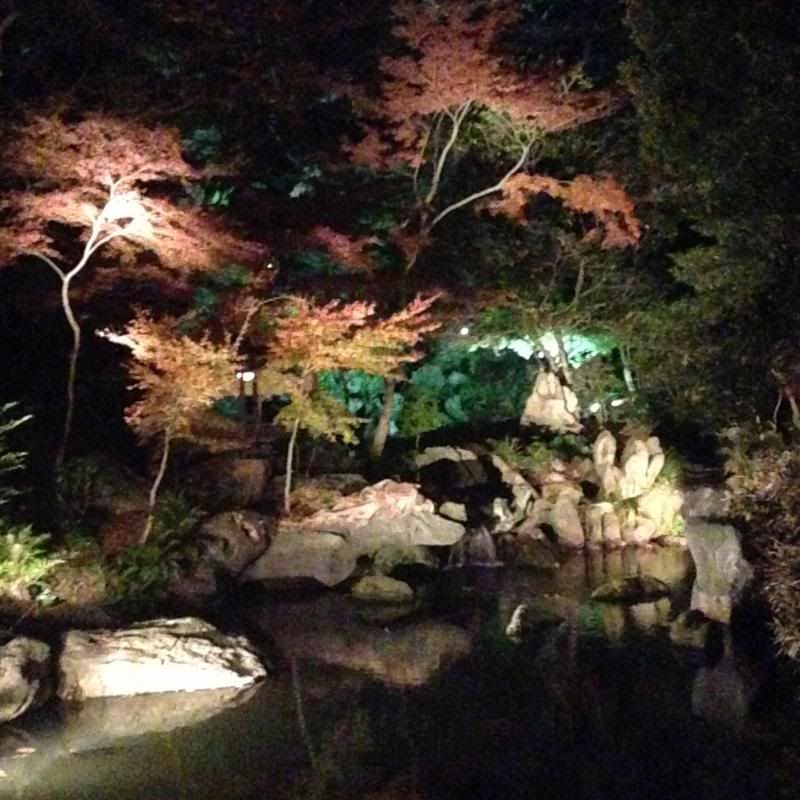 Bib numbers and corrals were released for Goofy's Race & a Half Challenge! This doesn't really mean anything, but it makes race weekend more real and exciting!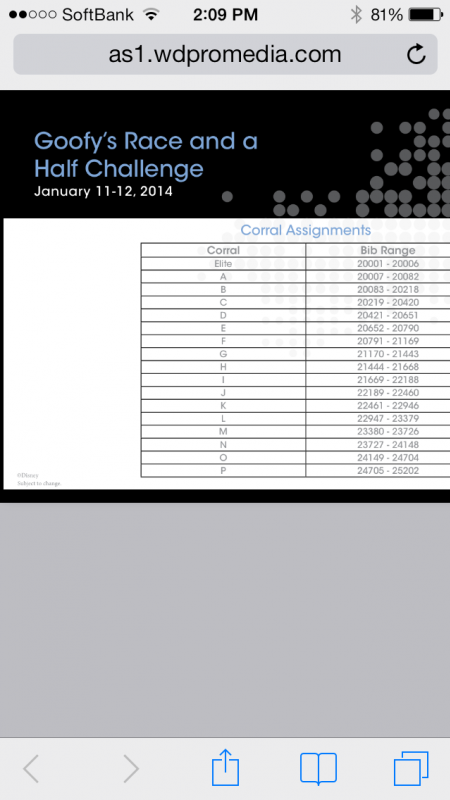 Went to Disney Sea with my coworkers Erica and Jenna!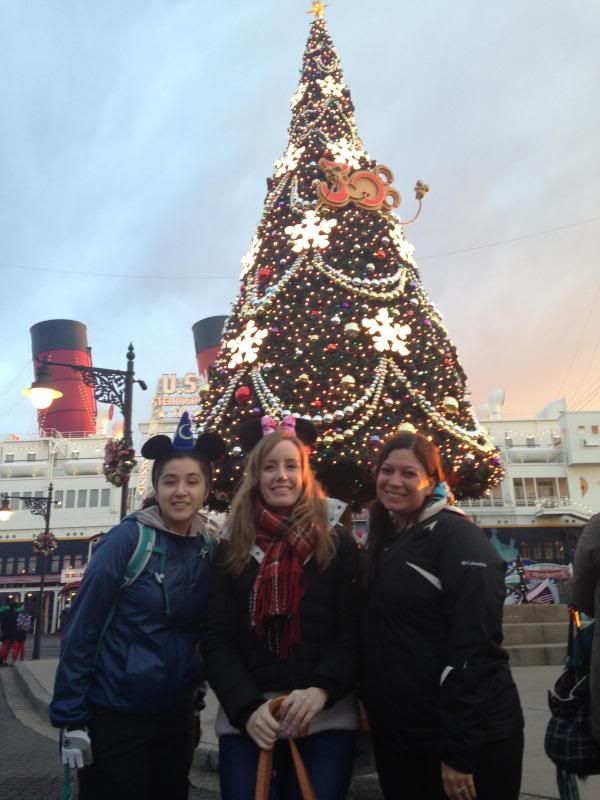 Our friend from hashing, Kevin, took Dan and I to his favorite okonomiyaki restaurant. We enjoyed bacon wrapped veggies, oysters in cheese, and delicious okonomiyaki- lettuce, egg, onion, garlic, a touch of batter, mayo, and some other veggies. So delicious!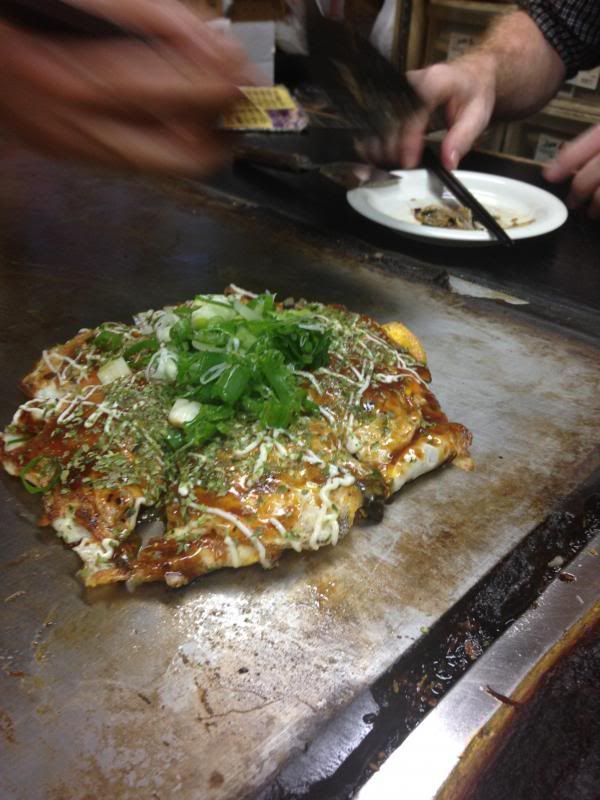 I started emptying out my closet for the move and am giving away SO MUCH CLOTHING. Much of it I moved over in 2010 and hardly wore, so it didn't seem worth the effort to move it again. Penny insisted on helping.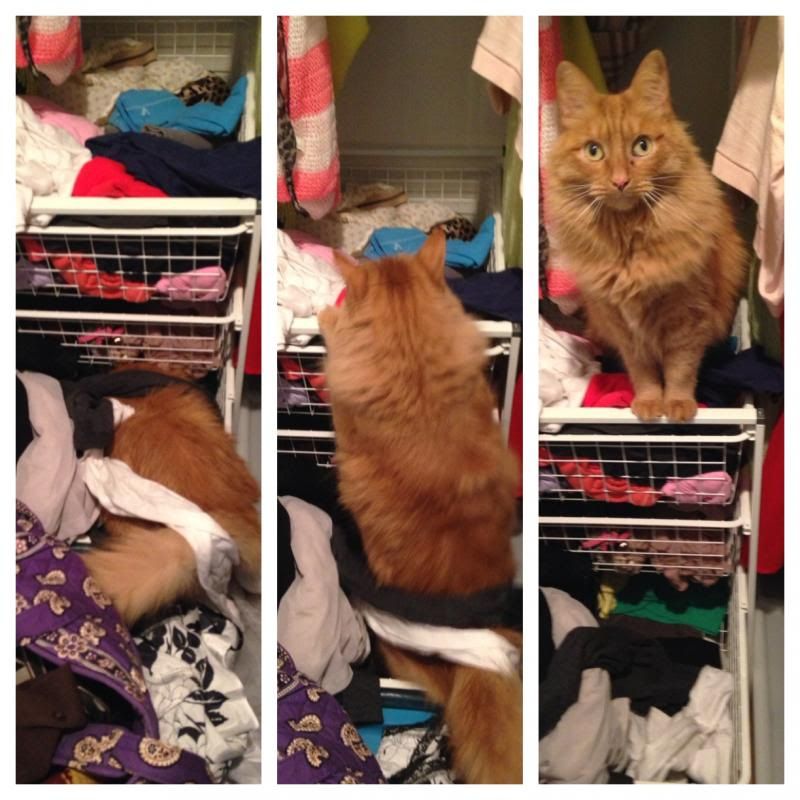 That's pretty much all I've been up to! Coming up: Christmas hashes, my final long distance training runs, holiday baking (gingerbread men, cutout and frosted sugar cookies, ebelskivers [Dan's Christmas morning tradition], and chocolate pecan pie), Christmas parties, packing, and finishing our Christmas cards!
I'll continue to while away my days with Pixar and Christmas movies, my never-ending reading list, games on my iPad, next to my giant box of tissues and Holiday Cranberry candle. I'll end with a photo I just took before I started this entry- Penny at my feet <3