First off, someone asked what Ostrim jerky was, the jerky I ate during my half marathon last month. It's really great for fueling as long as you eat it well before exercising! Here's a shot of the packaging. I buy it at GNC.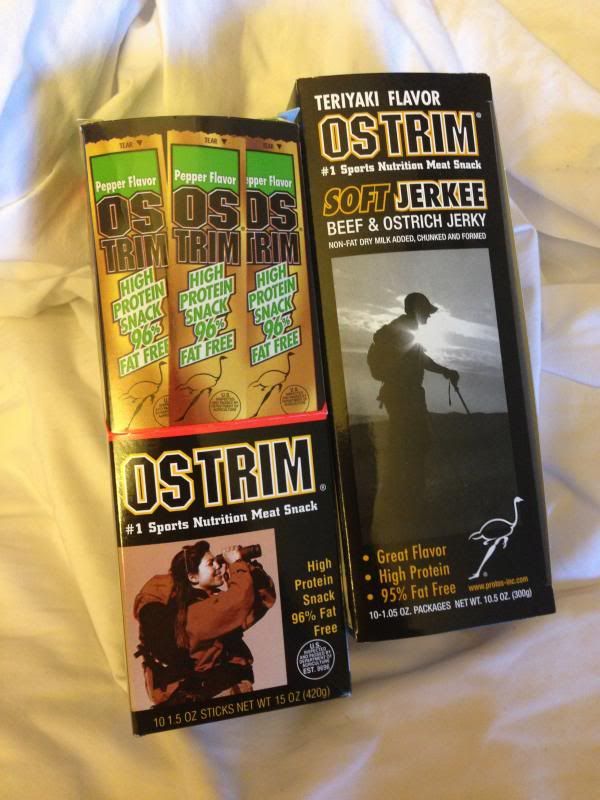 Jumping backwards by a little over a month, I never told the story of how I got from Florida to Seattle! Oh and what a tale it is…
After the Goofy Challenge, Dan and I spent 4 more days at Disney World. I was too sick to enjoy it! Some days we didn't even leave the hotel. We finally went to a drop-in clinic where I was diagnosed with bronchitis. On Thursday Jan 16th we flew to Los Angeles to get ready for the Tinkerbell Half marathon! Only I'd be running the half, but Dan was joining me for the 5k. But first, we ran into Dan's dad at LAX! He travels all the time for work so I knew this would happen some day…

We checked in at the Grand Californian and took advantage of our newly acquired annual passes by getting dinner in California Adventure. Then to sleep early for the 5k the next morning!
The Neverland 5k was nothing special. Dan was really sweet and ran it at my pace (he's much faster than me!). We did get a few photos but they're on his phone! What I did love about this race was it started on Main Street inside Disneyland. Pretty!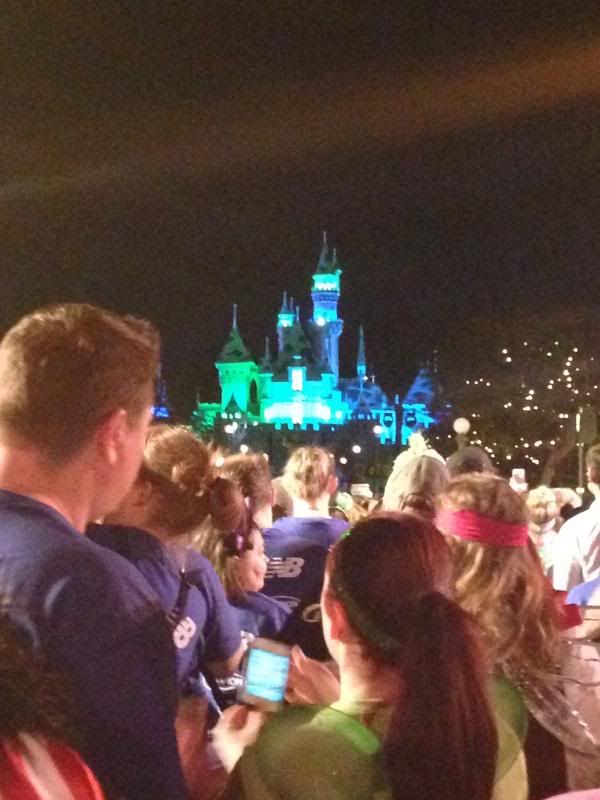 After the 5k I went back to nap. I was torn between my desire to sleep 24/7 until I felt better, or going to hang out with friends I rarely get to see. I slept a bit longer then went to play in the sun. As miserable as I felt, I'm glad I did. We had a blast!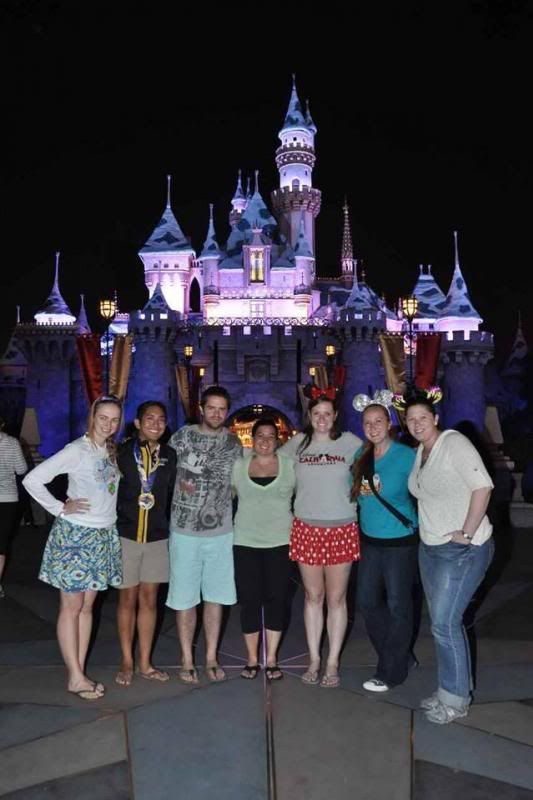 After hanging with Florida friends for a while, Dan and I went to go meet our friend Holly for dinner! I was pumped because as you know from my Goofy race recap, we barely got to see her during marathon weekend. So the three of us got dinner and caught up. Saturday was more of the same. Fun with friends and some local errand running. Since Dan was heading back to Japan Monday, he stocked up on toiletries and snacks.
By Saturday night, I knew I couldn't do the race the next day. I was still too sick. So Dan decided to run it instead. It wasn't even my bib, it was his stepmother's who wasn't able to come and run. So I slept while Dan ran. He said he had a good time and stopped for character photos, and even saw Holly after!
Dan and Holly after the half!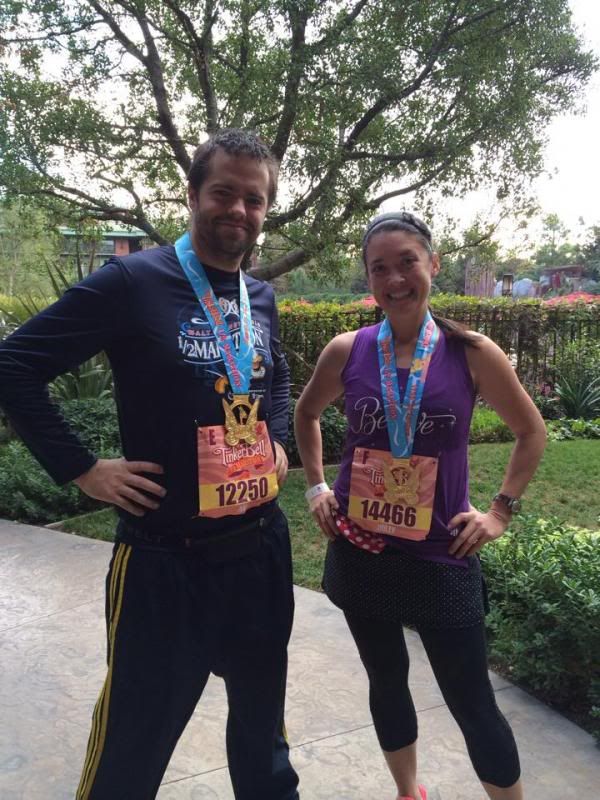 After the race we had a relaxing day with Holly before she caught her flight. We had food and drinks at Tangeroa Terrace and bummed around California Adventure. Holly told us all about Army life and her crazier days, like her THREE trips to Iraq. I don't know why, but it was all fascinating! Eventually Holly had to go to the airport and Dan and I got changed for dinner. We had been canceling all of our dining reservations since I felt yucky, but I really wanted to keep Carthay. The restaurant is supposed to be beautiful and it was our last night together for a long time 🙁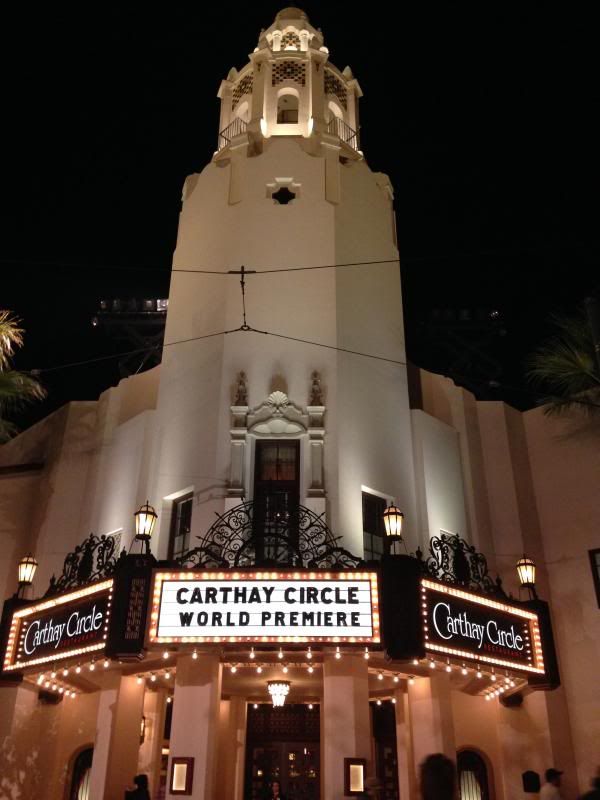 I'm glad we went out to eat. It was nice and the food was so good. We were seated by fellow runners and chatted about the races w them. After dinner we walked around the park a bit, then headed back to the hotel.
Monday morning, Dan left. 🙁
Dan flew back around 10am, and we officially started our long distance romance. I was sad. But really, just more mad I was so darn sick our last 2 weeks together. I missed him already. But nothing could be done now, so I too packed my bags. My mother recently moved from Portland, Oregon to Laguna Niguel, and I was off to visit her for a few days!
My mom picked me up from the Grand Californian and we were off to run a big errand. I needed a car! My wonderful mother was going to help me buy one. I wanted a car with cargo space like an SUV that drove like a sedan. After testing driving, I decided on a RAV4!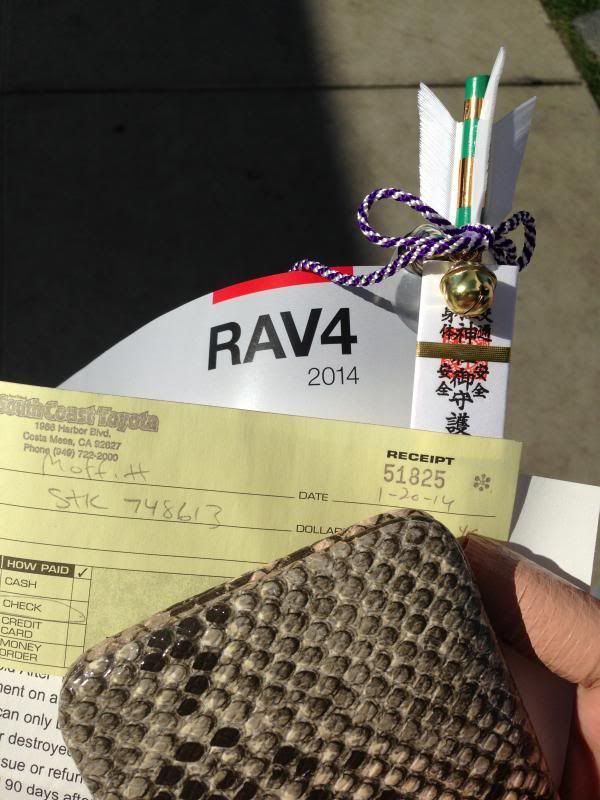 Love it!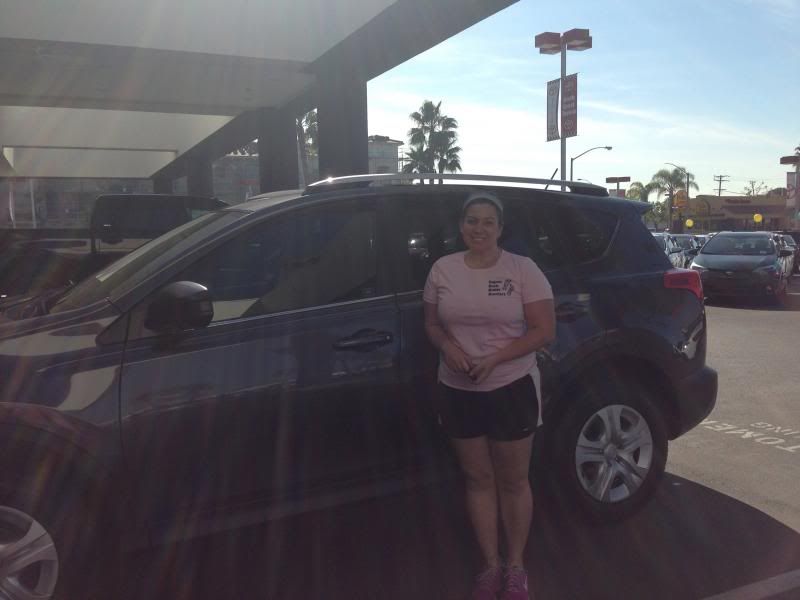 It took longer than I thought it would and by the time we were done I was exhausted. I checked into my hotel nearby, had an early dinner with my mom and called it a very early night!
I was with my mom til Thursday morning, where we just enjoyed the California sun, shopped and dined, even saw Saving Mr. Banks which was great. It was really nice and relaxing, I just wish I wasn't sick still!!! To top it off, I was having on and off awful sinus pain. When it was time to leave Thursday morning, I wasn't looking forward to being on the road for 4+ hours.
I was off to Las Vegas though to meet Kelsey! My future roomie generously volunteered to meet me for a fun weekend in Vegas, and then drive my new car up to Seattle with me. I intentionally tacked on 45 min to my trip to 1. drive on Route 66 and 2. You know I love tourist traps!


Being Route 66, I had a lot of pitstops to choose from. I decided to go with Bottle Tree Ranch, a "farm" made up of glass bottles!


I don't know why I love these things so much!
Arrived in Vegas and checked into Mirage. I ordered soup from room service and went to bed. Oh, and all this time, let's not forget I cut my finger open a couple weeks earlier and am still doing most things one-handed!
Slowly healing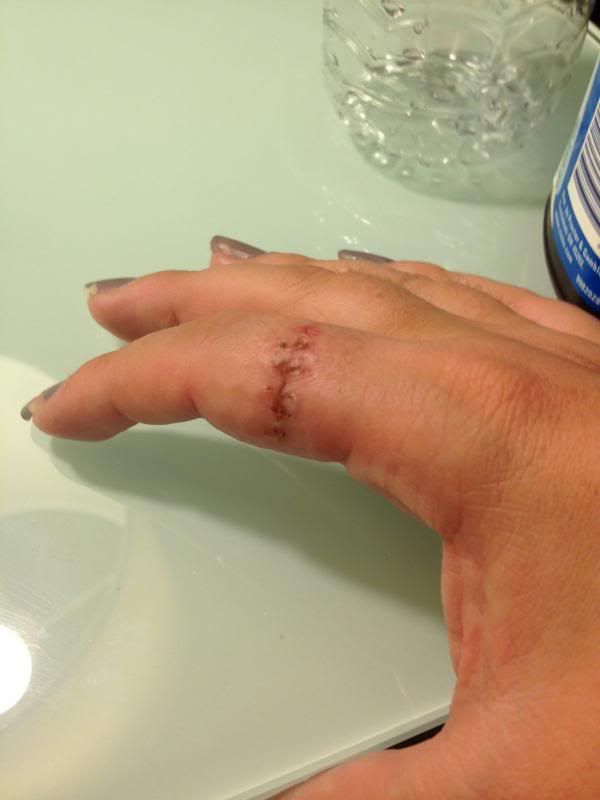 I picked up Kelsey at the airport Friday morning and we hit the strip for the next 2 days! Food, drinks, shopping, I even convinced her to see Frozen at the Palms and she loved it! It wasn't a wild and crazy weekend, she understood I felt like crap, but I think we still had a good time!
Bellagio!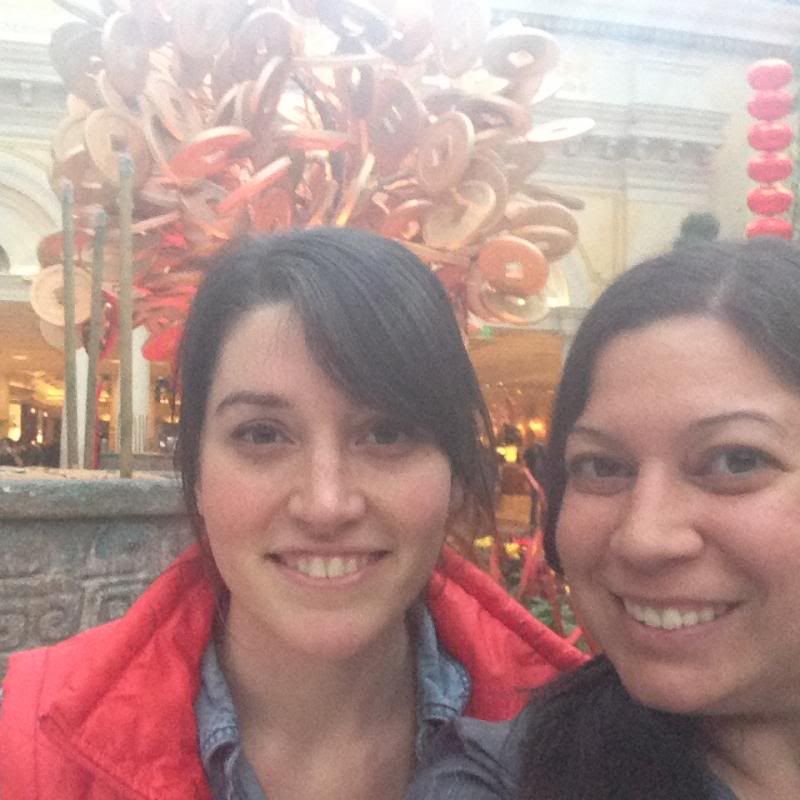 Carousel made of flowers at Wynn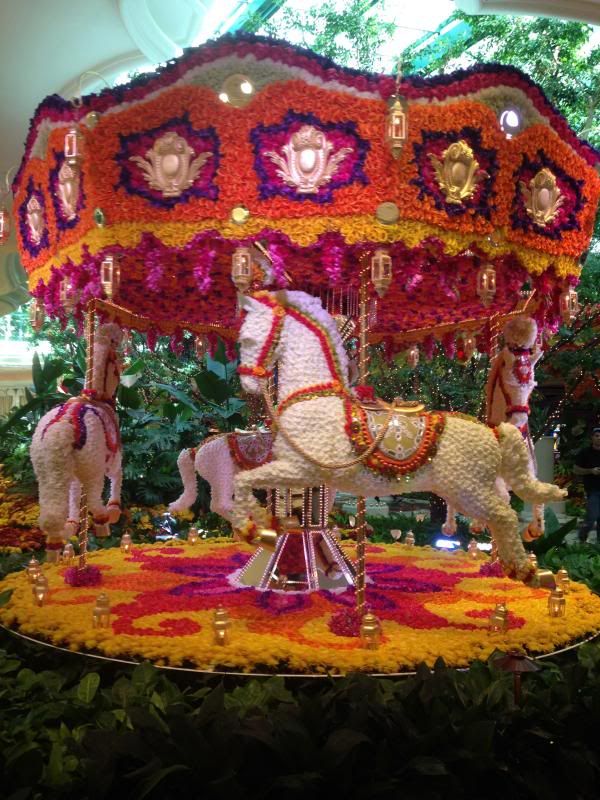 M&M World!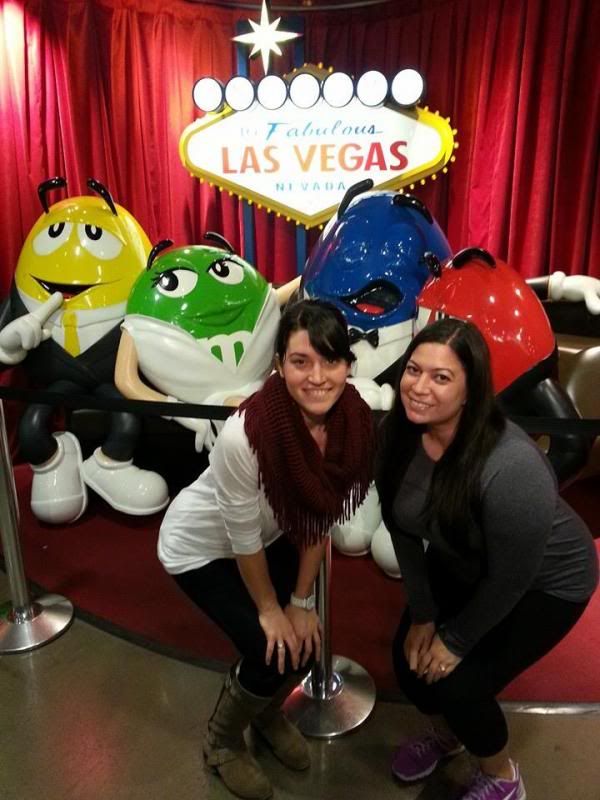 We hit the road early Sunday morning. We were beginning our road trip for Seattle. Split into 2 days, day 1 was driving to Kuma, south of Boise, to stay the night at her sister's. We were getting there by way of Nevada, Arizona, Utah and finally Idaho!
I need to point out a few things. Over the next 2 days, Kelsey and I drove about 22 hours. We didn't listen to music or the radio the whole time. Never. We talked nonstop. Literally, nonstop. That's how you know you're on a road trip with your best friend. We laughed. We laughed so hard we cried. We retold stories about when we were roomies in 2009 and 2010, and shared new stories about our families or work. It was fantastic. I was almost dreading 2 days of driving but I had an amazing time and part of me hopes to road trip some day again soon.
We hit the road, and stopped every once in a while for caffeine, snacks or gas. Took a rest stop at an Ikea near Salt Lake City. I needed a bed, and the Washington Ikea wasn't on our way home. Also, cheaper sales tax in Utah! So I bought a vacuum-rolled memory foam mattress. Since we were there, Kelsey got two end tables for her and Jim's bedroom. With all my moving luggage, shopping trips and newly acquired furniture, we had to Tetris everything into the car. I think we did pretty good!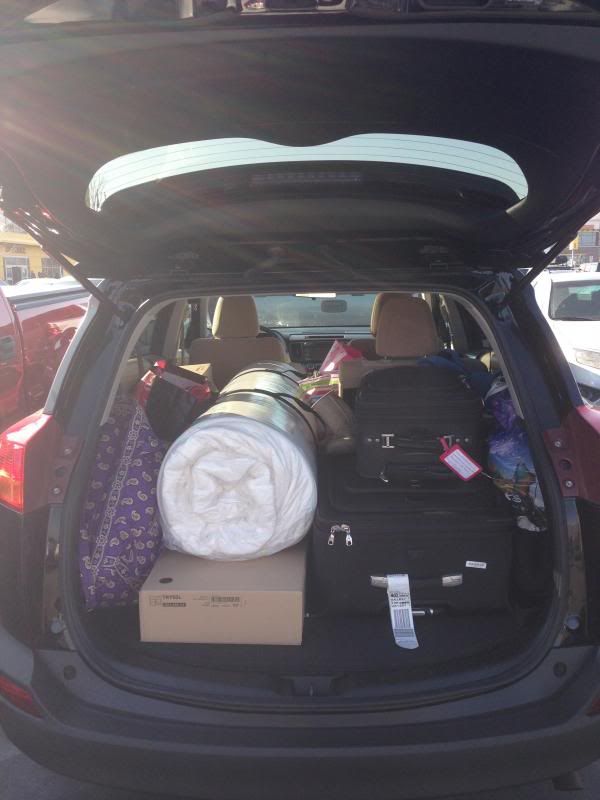 We were painfully starving, so we hit up In-N-Out for lunch. Our strategy? Since we always dilly-dally through Ikea, go hungry so we'd hightail it out of there. It worked! After I stopped testing different mattresses 😉

Back on the road but for one more pit stop! The house from Up! How cute is this?!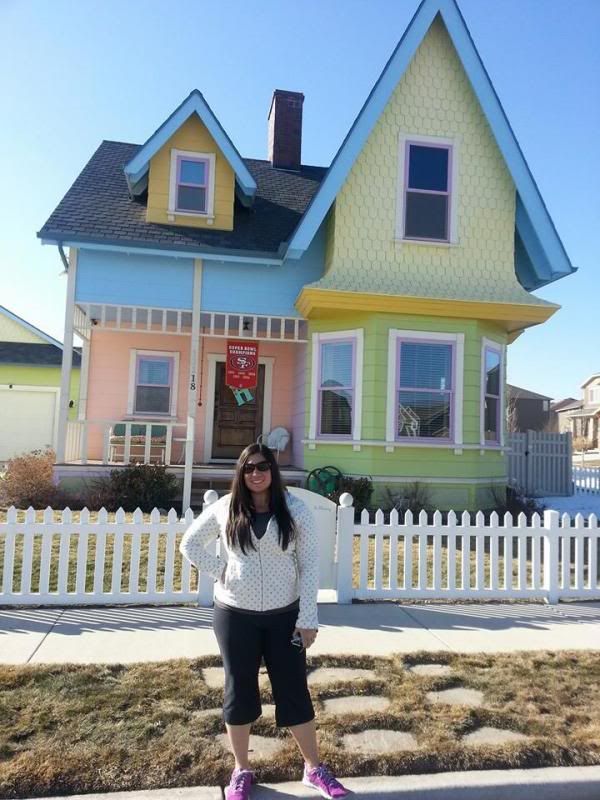 On we drove. The temperature dropped from the 40s to the teens. Snow!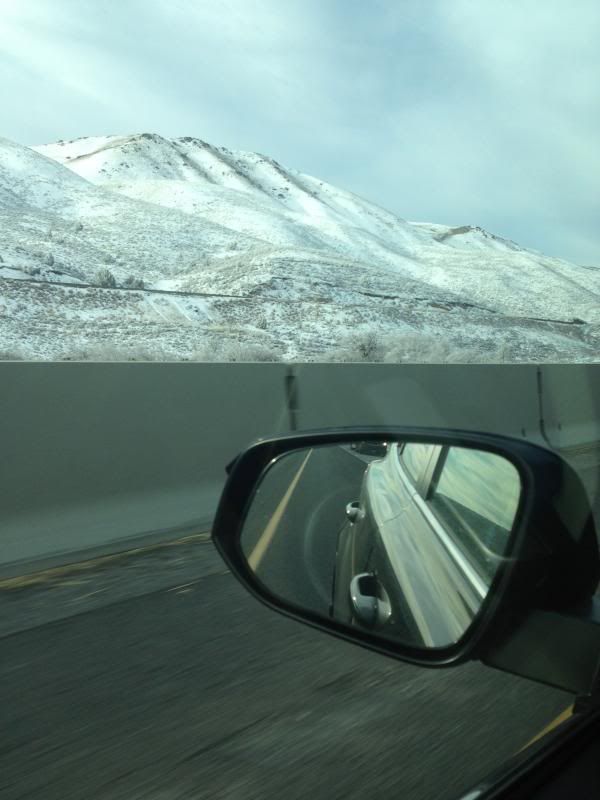 Not long after crossing into Idaho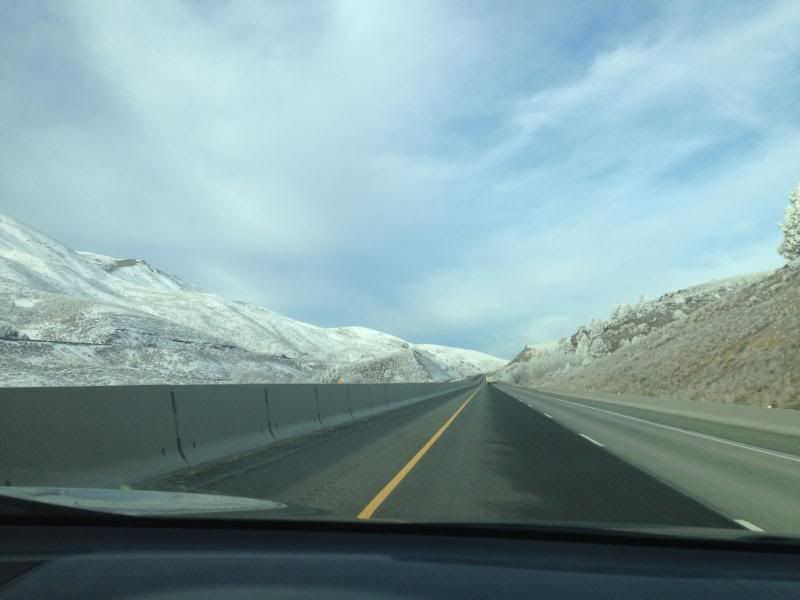 We finally made it to Kelsey's sister's house. She had an amazing meal all cooked up for us and it was fantastic. I headed up to bed before Kelsey, while she bonded with her sister.
Monday morning had arrived- the 27th! The day we hit Seattle! We packed into the car around 7:30 and hit the road. Stopped for gas and coffee.
Crossed into Oregon early in the day!


A few hours later we stopped for lunch at Wendy's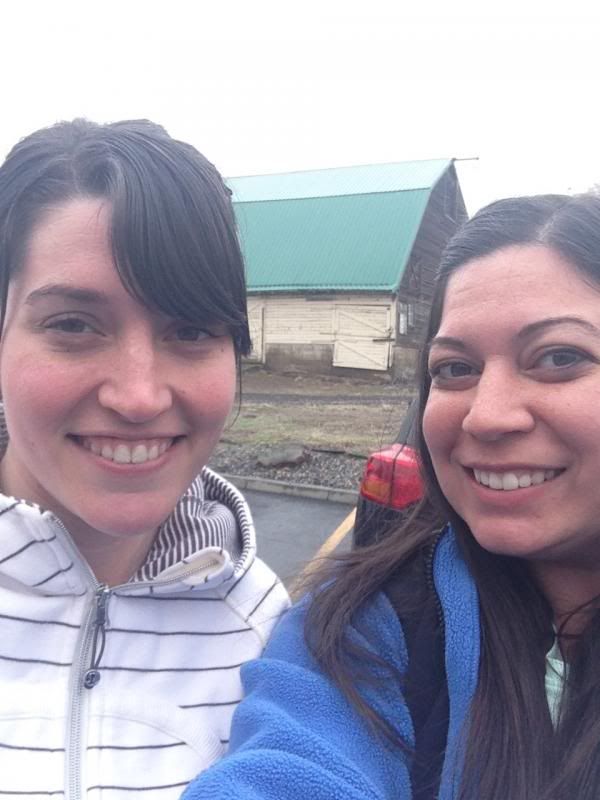 We drove and drove then we had done it! We finally hit Seattle! (can you tell I was running out of clean clothes?! ;))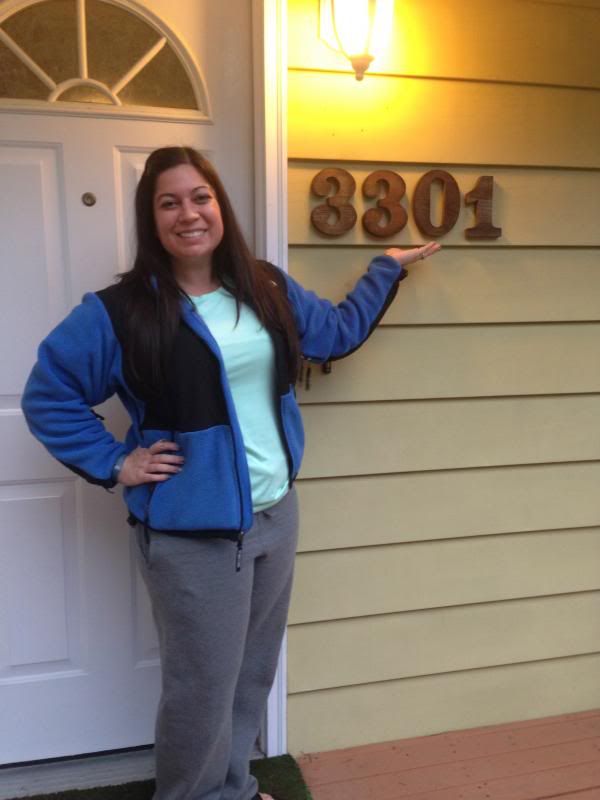 Oh it was good to be home. I couldn't believe it was my home now, after visiting Kelsey so much here! We set up my mattress, which, as a memory foam mattress, needed a few hours to decompress (me too, mattress. Me too). I started basic unpacking but was too tired to think straight. I went to bed around 9pm!
So here I am! In Seattle and settled in. I miss Dan horribly, and we don't even have a plan for when we'll see each other next (maybe May or June?). But that aside, I'm working as a nanny until my job hunt prevails, and I'm reunited with friends and family. I think I'm gonna like it here 🙂