First off, exciting news- I finally got professionally fitted for running shoes after being a runner for 2 years. I did go see a podiatrist when I was having Achilles problems and she recommended New Balance shoes for me, but beyond that I'd never had any professional critique. I ended up purchasing TWO sizes bigger than my normal size which is still so weird to me! After a close call between some New Balance, Brooks and Asics the grand winner was….
Brooks Adrenaline!


I'm really excited to take them for a spin. While I was checking out shoes, I also test drove the Hoka One Ones (pronounced onay onay). I am constantly hearing about these in my podcasts and from other runners, so I wanted to see what all the fuss was about. Considering all the cushioning, they were really lightweight and felt like running on a cloud!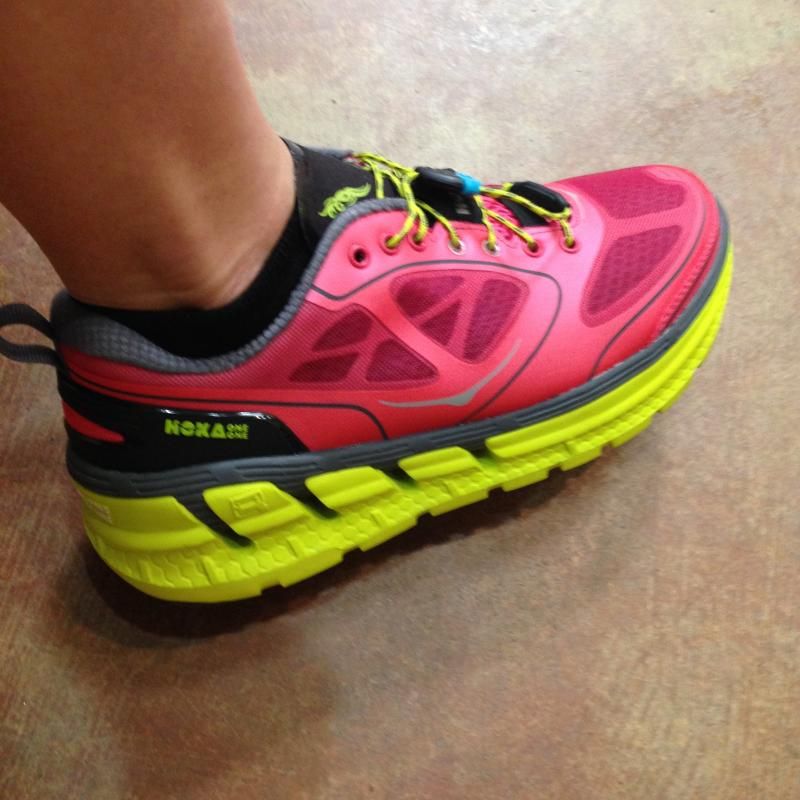 I had some extra time off work because E and G are on spring break, so I spent 4 nights in Oregon- 3 in Portland and one in Newport. Before I left on Friday I had to get G to her horse show. She did fantastic, 2 beautiful second place ribbons!
G going to see Polo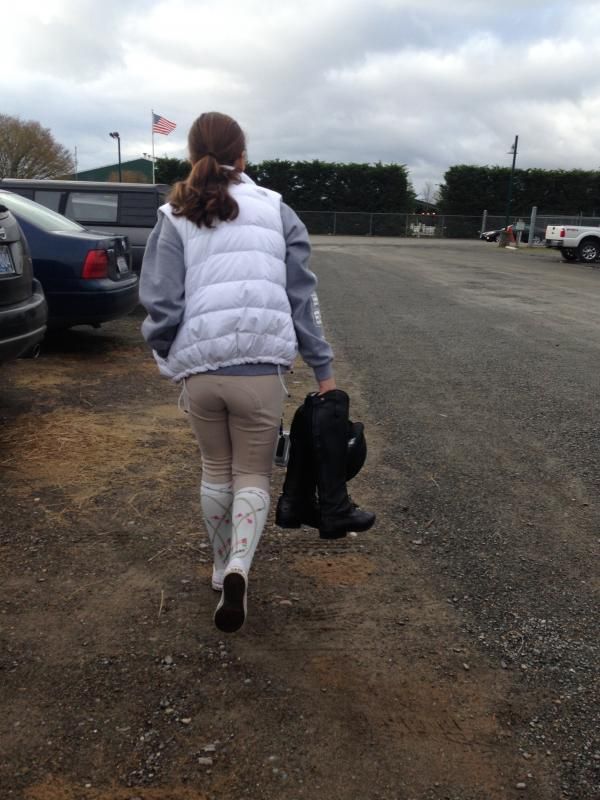 Yahoo!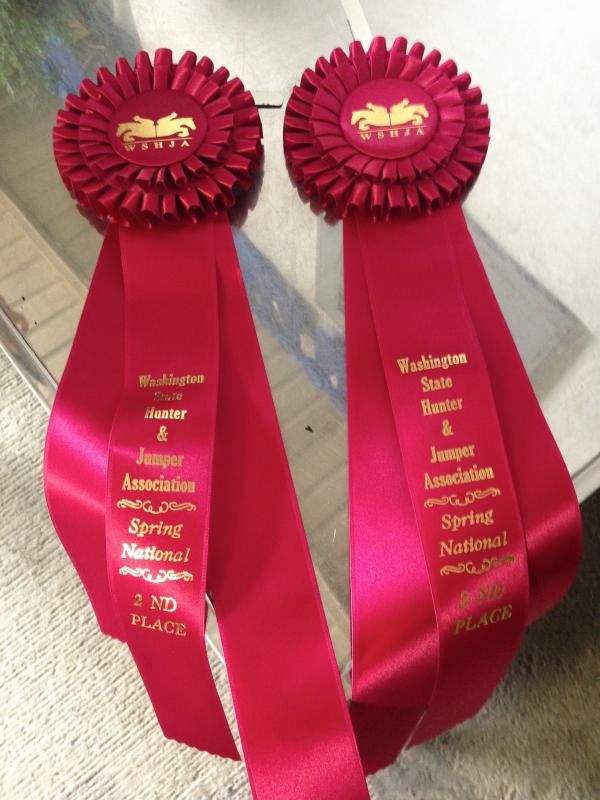 It was a big weekend in Portland. We were celebrating my nieces turning 15!
Melissa and Vanessa fall 2007, they were 8!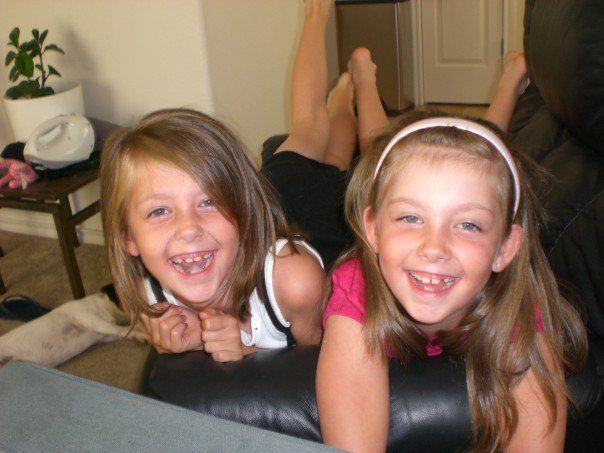 Melissa with Nate, who will be 2 in 2 weeks!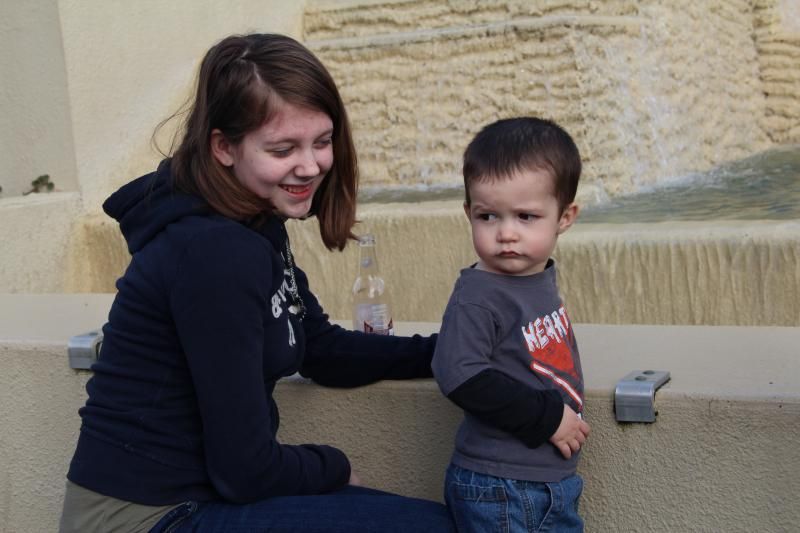 Vanessa

The weather was beautiful Monday, so I drove down to Newport to visit my friend Brittany who works at the Oregon Coast Aquarium. I drove through my college town Corvallis, where I saw the meat market closed. I heard that it closed about a month ago, but it was still so sad to see. This place had the best jerky on the planet!!
The sign read, "Closed forever. Thanks for the memories". I could have cried.

Brittany and I caught up over drinks, had dinner with her boyfriend and just chatted at her place. I wish I could visit her more, she's so lucky to live on the beach!

In other news, the cherry blossoms are blooming everywhere! I went to the University of Washington campus and took some pictures.

Kelsey in a tree!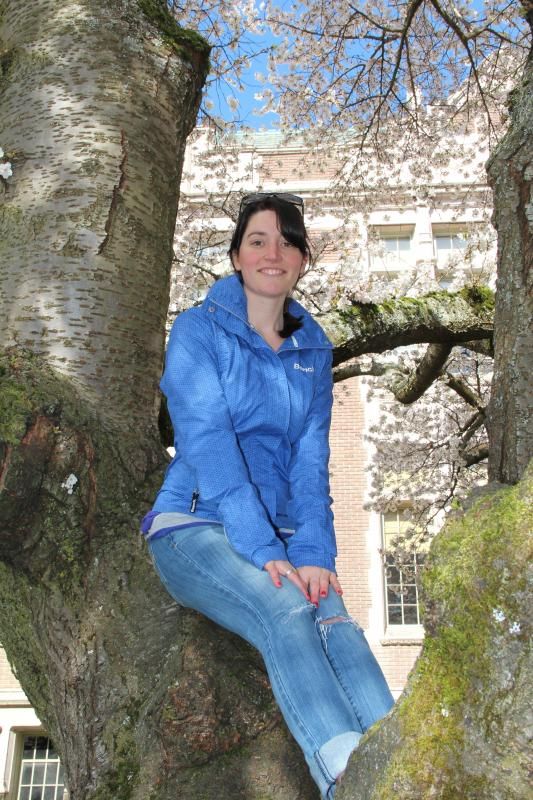 I have been doing somewhat of an overhaul on my diet and exercise regimen lately. I seem to have a lot of issues incorporating cross training while on a running schedule. Once I've adapted I'm fine, but that initial introduction is really hard on my body. Which really just translates to: I'm out of shape. But I decided to take a few weeks off of running to really buff up a conditioning plan. I've been doing Beach Body workouts, specifically ChaLean Extreme for weight training and TurboFire for basic cardio. I love these dvds! If you're interested in trying them, leave me a comment or email and I'll get you some info. Anyway, I can finally do these pretty rigorously and not feel too bad the next day, so I'm ready to reincorporate running. I also don't have any big races coming up, just the Expedition Everest 5k and Bay to Breakers 12k.
As for my diet, I've learned it's really difficult to do any meal planning as a nanny. When my day starts I have no idea how late I'll be working. It can be frustrating, but more hours means more money for races! There have been plenty of nights the girls' mother won't be home until late, so I'll take E or G out to dinner, whilst thinking of my chicken breast at home sitting in a delicious marinade I prepped that morning. And the truth is, I've been overindulging. As a nanny all my meals are comped and it's easy to just order whatever the girls order- pizza, fried food, etc.
Some typical dinners with the girls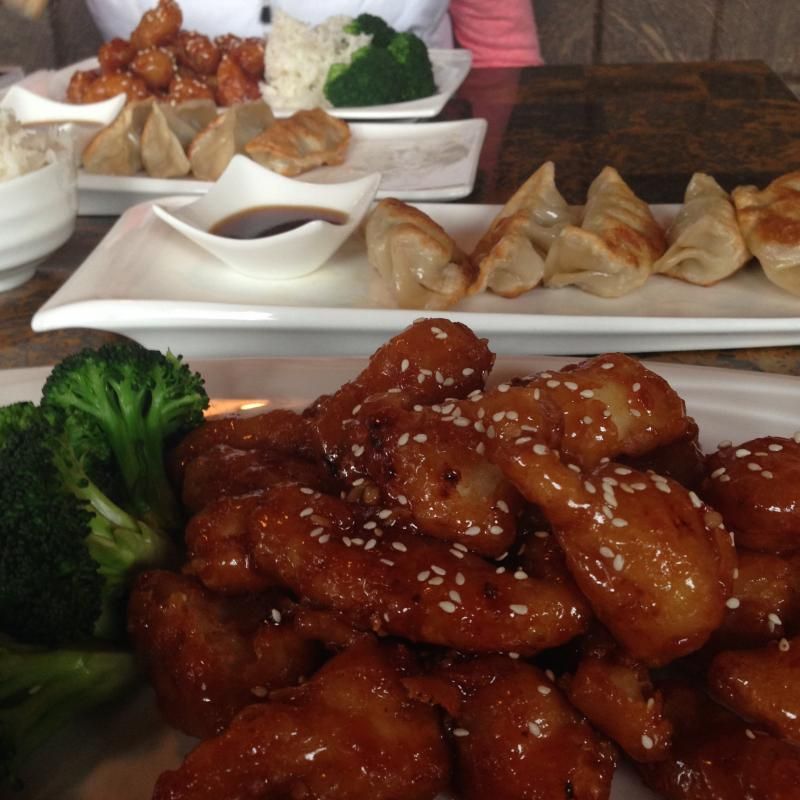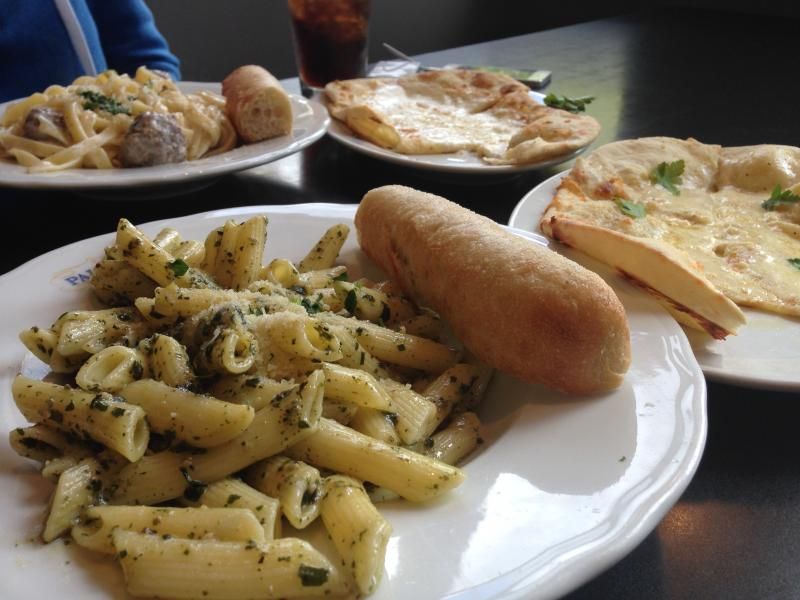 And sometimes when I don't want to hear them argue over dinner any more, I let them order from different restaurants. So here we are enjoying Frozen while eating Chinese and pizza, both of which I indulged in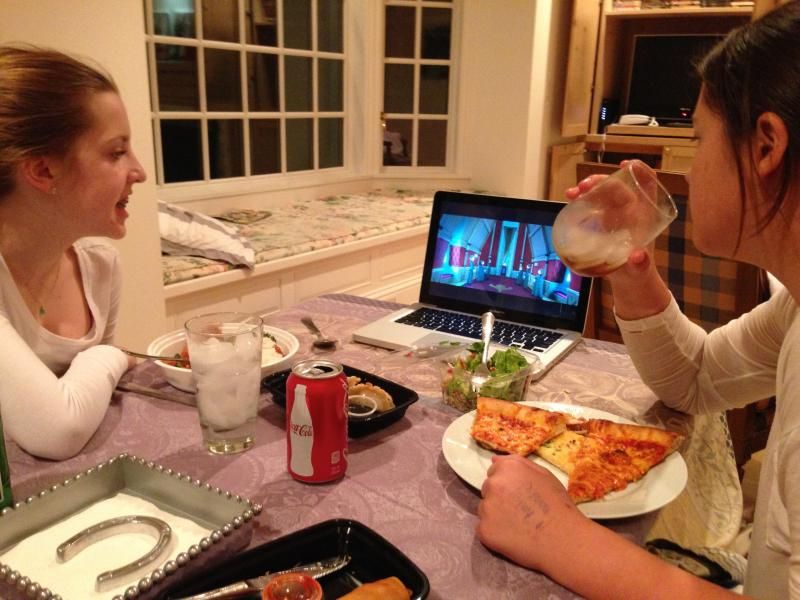 So in the past week I've started getting smart about eating out with the girls. No side dishes and as soon as I get my entree I box half of it up for lunch or dinner the next day. It's worked out pretty well; I wish there was a little less variability in my schedule but I do love my job, so I can't complain.
My weight has definitely ballooned up this year due to lack of running, moving, job and whatever other excuses I think of. But it's nice to see the scale going back down again. When I ran last year i loved getting faster, and lately it's just about getting the run over with. Hopefully with the diet and cross training I'll start loving other aspects of running again!
I'd like to end today with a little plug for my awesome friend Marco, a beer connoisseur in Japan.
Hi Marco!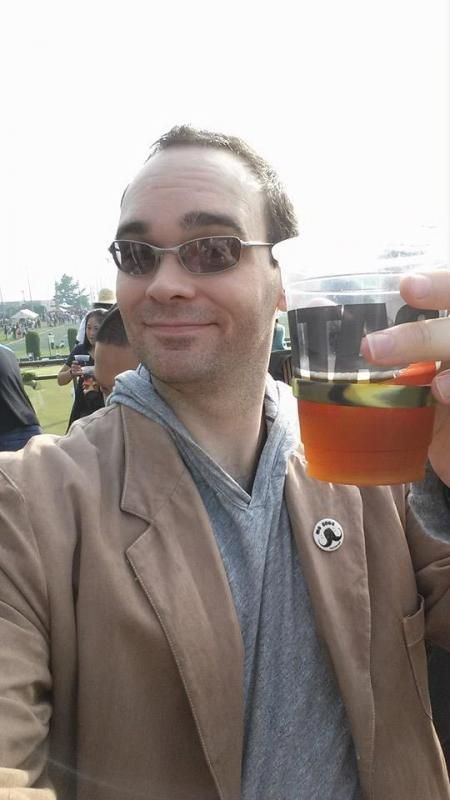 He's getting his site and podcast, Just 1 Pint, up and running. If you enjoy a good beer and would like to hear some of his reviews, definitely check him out!
Follow Just 1 Pint on Facebook
Follow tweets by Just 1 Pint