Before I get started, I have to wish the happiest of anniversaries to my beloved room mates, Kelsey and Jim. They have been dating for 10 years as of TODAY! I won't see them til next week, because they're off celebrating in Vancouver, BC, but I hope they have a great time and miss them already. I don't like a quiet house! 😉
Happy anniversary K & J!!!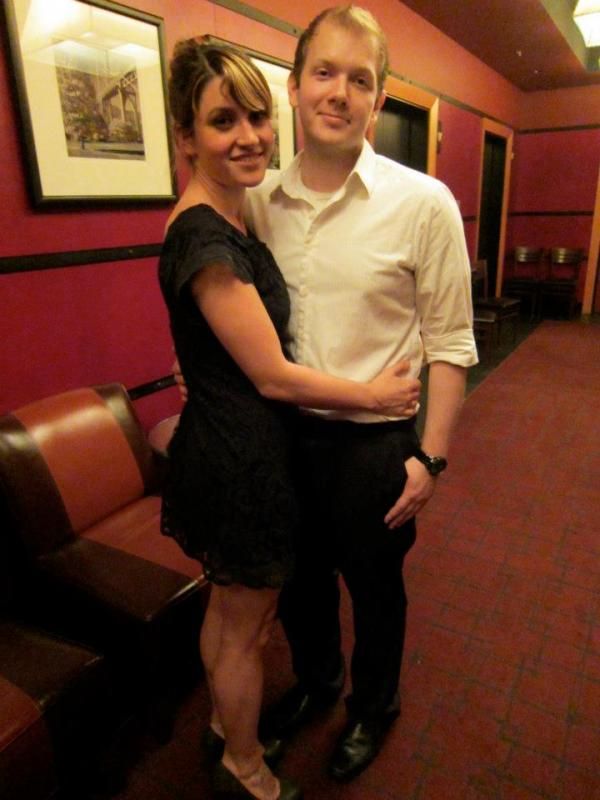 This week went by so fast since I was in Oregon til Tuesday morning! The sun was out all week and it put everyone in a good mood.
Update on my kicks:
My new Brooks shoes are pretty sweet so far. I'm most impressed about the fact that they didn't feel new, thus no break-in period. I've decided to start working on getting a little faster with my running and my new shoes were on board with that. I didn't even have a sore random foot muscle or a spot where it rubbed me funny, which is pretty standard with me and new shoes. I have only one concern though- the size.
I almost always wear a size 7, and was surprised when the shoe fitter immediately said I needed a 7.5. And beyond that, I needed an 8! He also commented on the fact that one foot was definitely longer than the other and I didn't have the heart to tell him that's not true… it's just that it happened. I lost my right big toenail thanks to the Goofy Challenge in January. After a shower a few weeks ago I was pulling on sweatpants in the bathroom when the pant caught the slightly lifted end of my toenail and pulled it WAY back. You think this is awful to read?! Try living it!! I was terrified. I showed my room mates and they almost threw up. So that night I gently eased the nail off the toe. It didn't even hurt.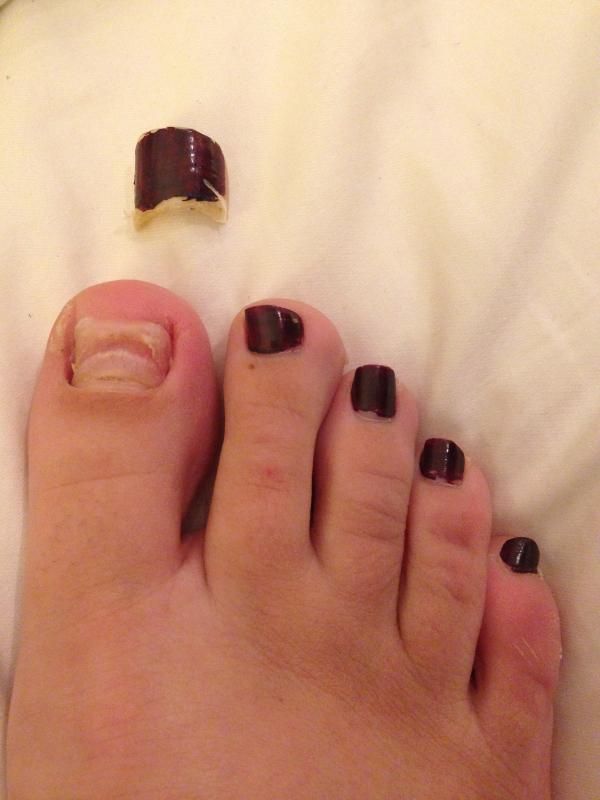 Anyway, as I ran, my foot swam around a bit. Not a ton though, I laced them tight so the only free space was in my toes. And possibly my heel. One thing I've noticed is I can't wear low cut socks with them! They just get rubbed down and pop off my heel. It's maddening. I really don't like any socks touching my ankles, ever. It's been this way since 8th grade! So that's annoying. Luckily while at Lululemon a few months ago, I bought some clearance socks I mad mistaken for low cut liners, and when I got them home I was devastated that 1- they were above-the-ankle socks and 2- no returns on clearance items even if unopened.
Me and my sweet giant socks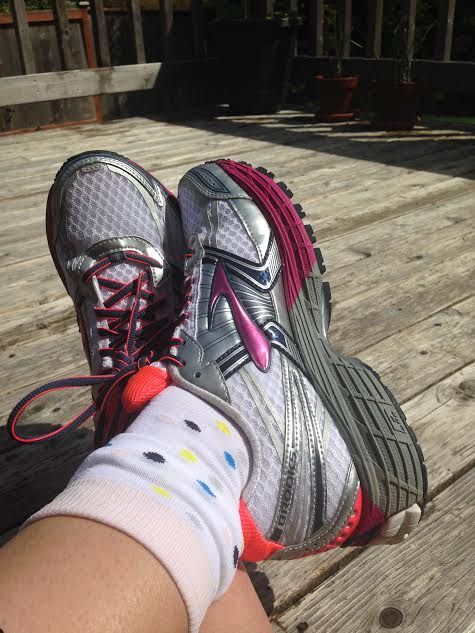 I will be back in Portland in a week and seriously debating returning them for 7.5s. I'm open to thoughts if you guys have any!
I got a special package in the mail 2 days ago- my nieces' birthday presents! I'm the horrible aunt who ordered too late and they arrived at my house in Seattle during my second day in Oregon. They were good sports about the present-free weekend though, and I let them pick out some goodies at Ulta in the mean time. But for now I can't wait to wrap these up and give them to the girls! If you can't tell, they love anime, and drawing anime, hence the Sharpies 😉

Everyone's just been in a wonderful mood this week. Especially E, who got her braces off after 3 years of having her teeth enslaved to metal. Needless to say she can't stop Snapchatting selfies 😉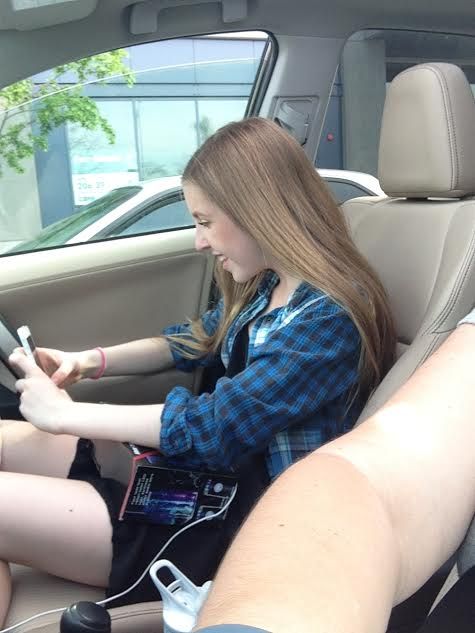 My efforts to be more health conscious during work are prevailing! I've found the best thing I can do is make an impossibly large dinner, and tupper half of it for the next day to bring with me. So yesterday I had rosemary lemon chicken with mushrooms and asparagus and strawberries. Success!!!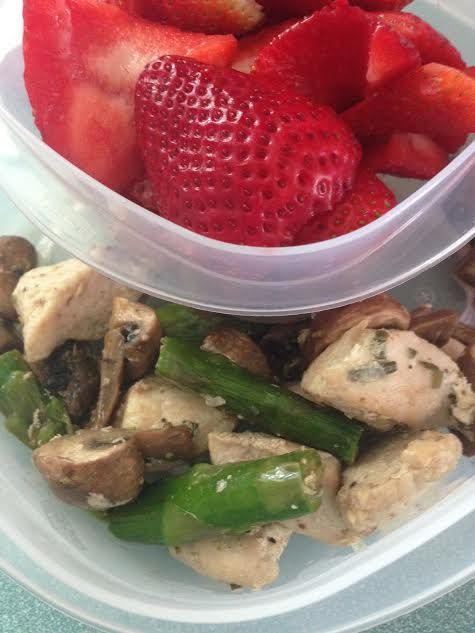 Today I'm just doing some puppy sitting while reading The Fault in our Stars. It will be made into a movie come June, so I thought I'd give it a read. I just read Gone Girl last week and loved it! Except the ending, which I could complain about all day… but I digress. I don't have much left on my tablet to read so if you have a good book let me know!
A Day with Molly and Finn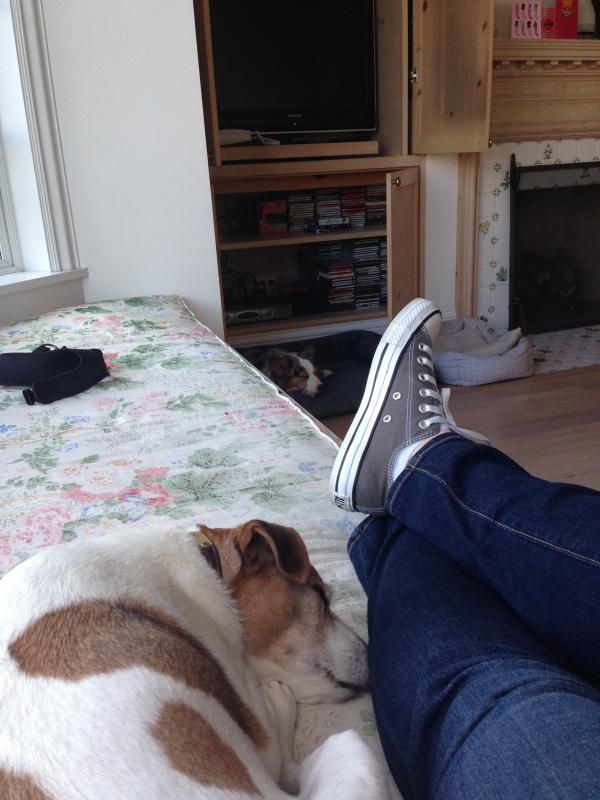 It will be a pretty tame weekend with Kelsey and Jim in Canada. Some nannying and then hopefully hiking Rattlesnake Ridge with my girl friend from high school Brita on Sunday. Also excited to do some experimenting with recipes I found on Pinterest. I know I'm an adult when making new things for dinner is thrilling 😉 Have a good weekend folks!