So, this definitely happened over a month ago. I want to keep blogging, and also in chronological order, so here's hoping I can keep doing that! I've been working a bunch lately and will resume nannying in a couple weeks. Oh, did I forget to mention I got another job? I work at 24 Hour Fitness now at the front desk and in kids activities. I've been there for about a month and a half and really like it. In fact, my first day was the day before I left for Chicago to run the Rock n Roll Chicago half marathon!
I got up and out to the airport for a 6am flight, which I always hate. Landed nice and early into Chicago and met up with my fabulous runner friend from Florida, Dee! We got rail passes and headed to our hotel downtown, then went to the expo. Everyone knows I love a good race expo!

We booth hopped and checked everything out, and for the first time ever I saw a KT Tape booth with no line. I've never used KT Tape before, but my plantar fasciitis had been flaring up, so I decided to give it a try.
Behold, my ridiculously taped foot!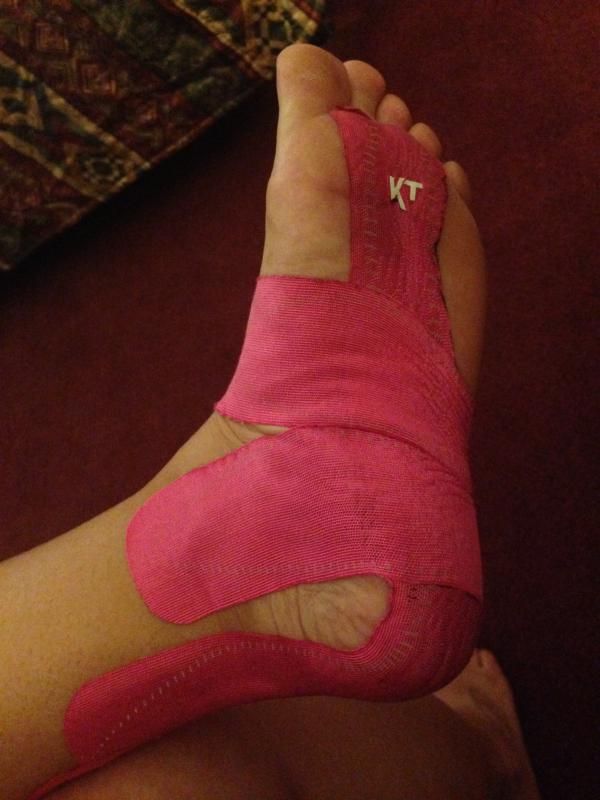 We made it back to the hotel to drop off stuff and wandered around a bit more. Then had deep dish for dinner. When in Chicago, m i rite?!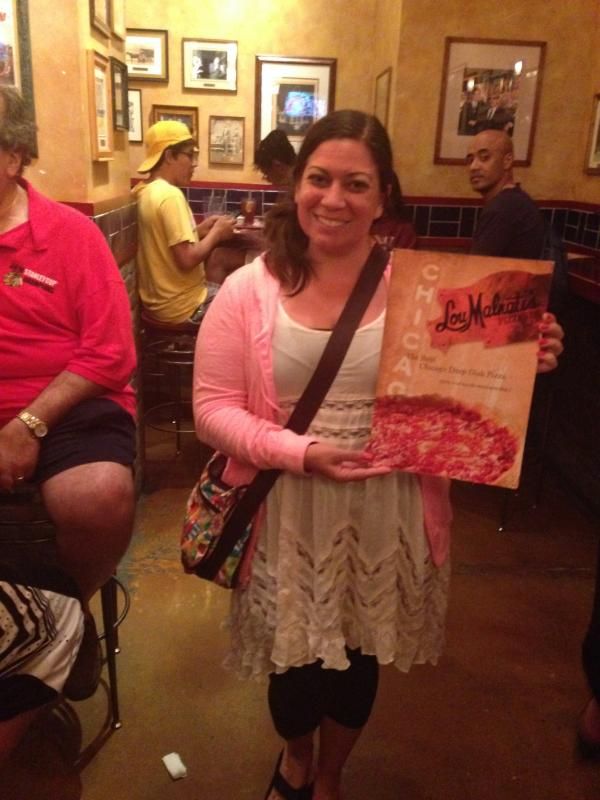 We were super busy tourists Saturday. Lots more walking around. Museums, shops, waterfront, parks, Cloud Gate. Here's a mishmash of photos from the day!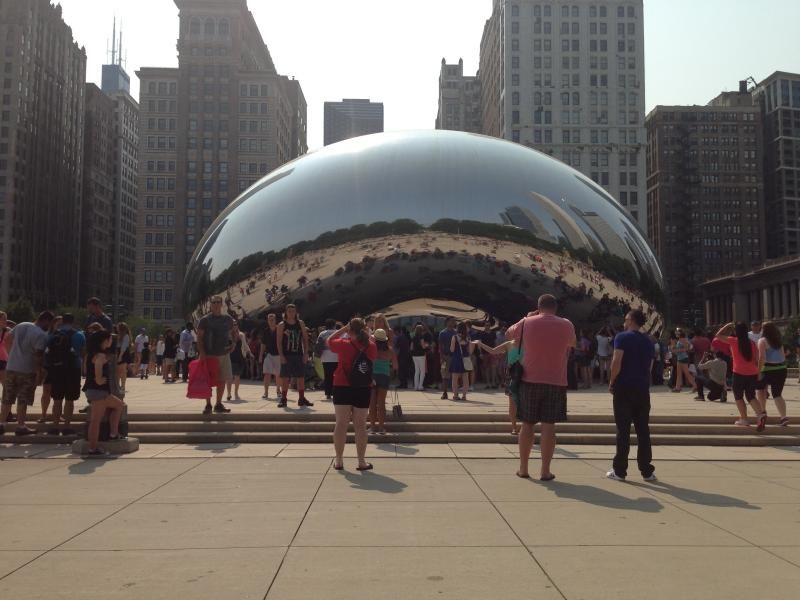 We did our best to try to get to bed early. We had a good dinner at a vegan restaurant Dee had chosen and went back to the hotel to rest our feet! I let gravity take some tension off as we tried some Chicago popcorn.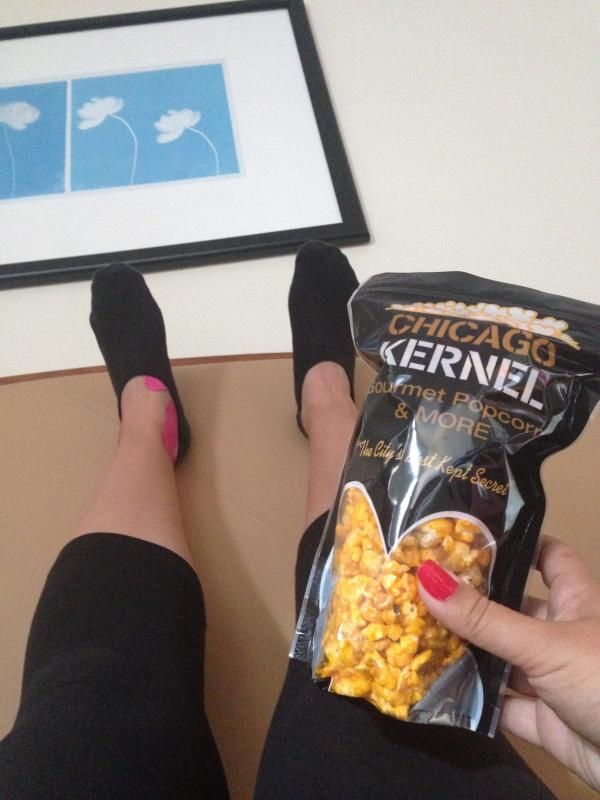 And as per tradition, I laid out my race clothes the night before!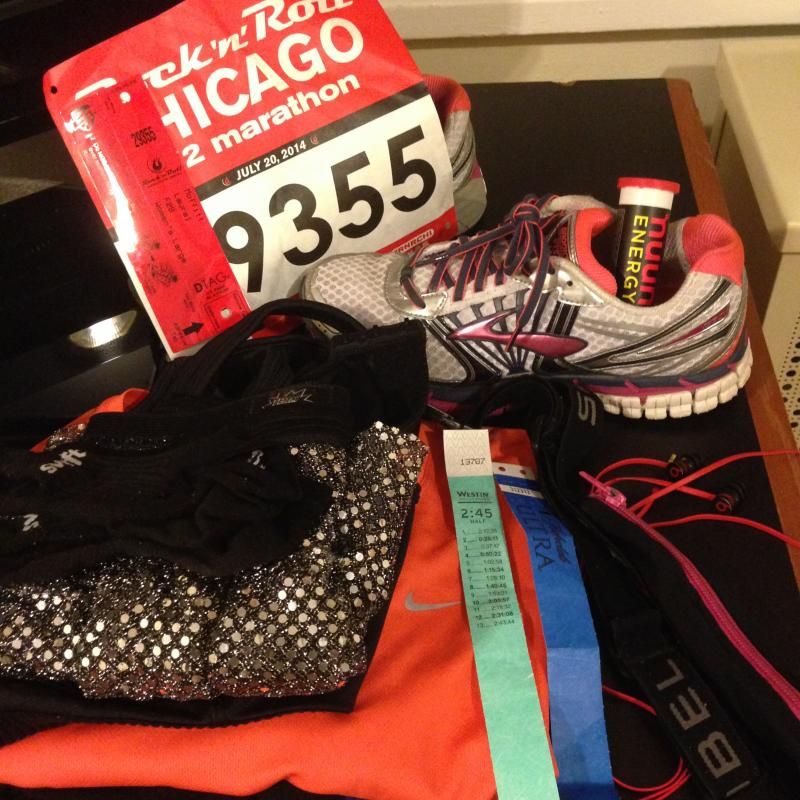 The next day Dee was up and out the door before I got up, to go help volunteer since she couldn't run. I got up and dressed and naturally took a selfie

The race was just a few blocks from the hotel so I took my time getting ready. My energy level at the Seattle half marathon was perfect so I decided to mimic that hydration plan- 6oz water, a can of Full Throttle, and 16oz water with Nuun hydration plus energy. Got all that liquid down with breakfast and out the door I went.
I stopped by bag check to say hi to Dee and then jumped in my corral. It wasn't long til the race started. Here's where trouble started- my hydration plan for Seattle was great because I consumed all that liquid over a couple hours before the race, and used the bathroom right as I was starting. I just drank about 40oz of liquid and then stood in my corral for 40 minutes as the runners crossed the start. And sure enough, by the time my corral reached the start, I really had to pee.
The first mile wasn't great because all I could think about was finding a bathroom. I cursed myself and my hydration plan. 1.3 miles in there was a portapotty with a line. I was desperate so I jumped out of the race and got in line. I was so mad. I watched thousands of runners pass me and my full bladder. I finally went and got back on the streets.
In the beginning, I tried to very slowly make up time. But with the line I was down 7-9 minutes and figured I couldn't make it up. I ran on and on. My GPS was really spotty as we ran between skyscrapers. Finally at mile 10 I hit a water station and stopped and drank and walked. It was pretty hot and humid out. I was just so mad that everything got away from me that morning. I really wish I hadn't given up then because I would have only been a few minutes away from my current PR. In any case, my lazy tail ran on and eventually I made it across the finish. Dee was there with my medal!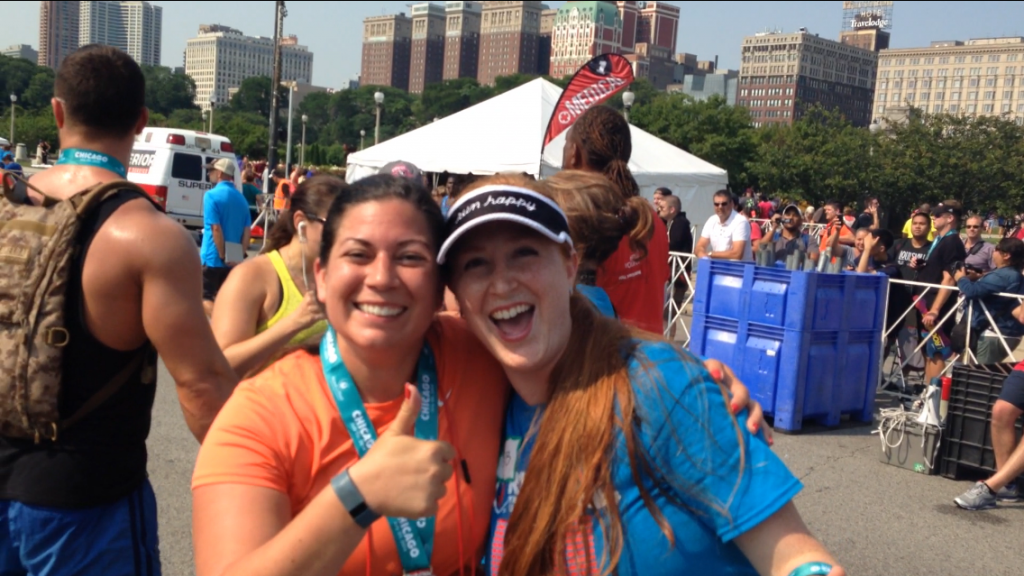 While she finished volunteering I collected some hydration and laid in the grass nearby. It was only midnight in Japan so I got to facetime with Dan which made me happy. After a while of zoning out I went to check on Dee. She was wrapping up medals and then we went back to the hotel together. It's the moment I almost dread- after most races I just want to take a nice clean nap, but have no desire to shower. I did though, and it felt so good to sleep!

I eventually got up and we hit the town again. Tried another restaurant, walked around more. We ended the day with an architecture tour from a boat which I really liked.

Another really good night of sleep happened!
And then we woke up Monday and had to pack up. We checked out and went wayyyy out of our way to see a Disney exhibit at a museum. We both loved it of course 😉

We headed to the airport and grabbed food, then parted ways. Her flight left at 4 and mine didn't leave til 7. By the time I got back to Seattle, I was exhausted and had to resume my new job the next day. Worth it though! And another state checked off my running bucket list!