One night when Dan was done working, we set out on foot to find some pretty lights. We had heard that there were Christmas lights in the area but hadn't seen anything impressive. Unfortunately we didn't find as many lights as we normally see at home. We did see some neat lit up areas though!

Also many places wrap trees in Christmas lights. I love that look

Some trees near Ginza

The next morning we headed back out to Chiyoda to see the Imperial Palace. This is the current residence of the Emperor of Japan. We decided that since it was December 23rd, the Emperor's birthday, it'd be a good day to visit!
Two things to know about the imperial palace- it's huge, and you can't see most of it. The 2 square mile palace is surrounded by tall gates covered in shrubbery, and encircled by a moat. We got some pictures anyway because it's a beautiful area!
Me in front of one of the imperial palace buildings, most likely an office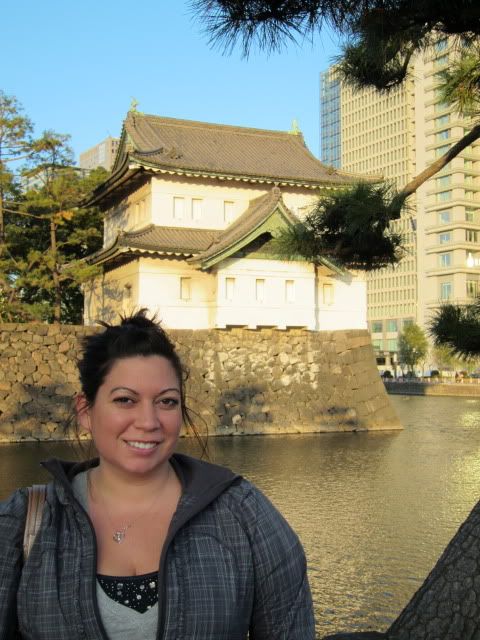 Cute ducks and swans make the moat their home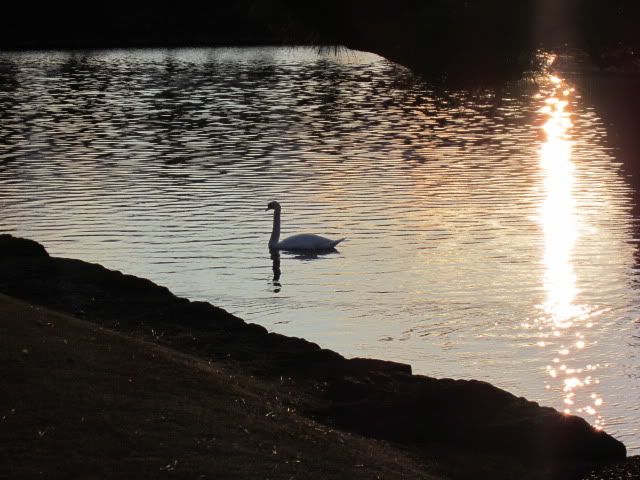 A shot of the moat and high walls

Dan and I, it was cold and windy!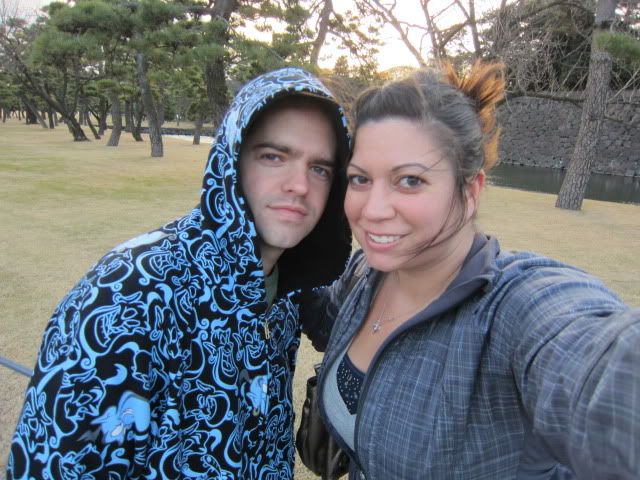 Unfortunately this was one of our last Christmas adventures. Dan got sick! It started with a sore throat and progressed to an all out cold. We still had a great week leading up to Christmas with cocoa and tea, Christmas movies and music and receiving lots of Christmas cards and packages! It was nice to be so in the holiday spirit when we were so far from home