Happy Wednesday!
I had a wonderfully lazy Wednesday because it was my rest day! I just worked on cleaning up the apartment and now that my visitors are gone and I have the time, started studying more diligently for my CPT exam. I'm hoping to take the test when I'm stateside this fall! I did end up going on a walk for about a half hour, just to move my legs. Pretty relaxing day!
Anyway, Cinco de Mayo might be old news, but since I just uploaded pictures from my phone to my computer, I thought I'd tell you about our Sunday. We attended the Sumo hash, which was a 5 mile run followed by a Cinco de Mayo party. Since I first heard about this event when I was injured, I forgot I volunteered to be the bag watcher while everyone ran- d'oh! So I sat in the park and read while everyone was running in the sun.
Everyone was told to wear red, white and green, so this was all we could come up with. Not pictured- our red knee socks!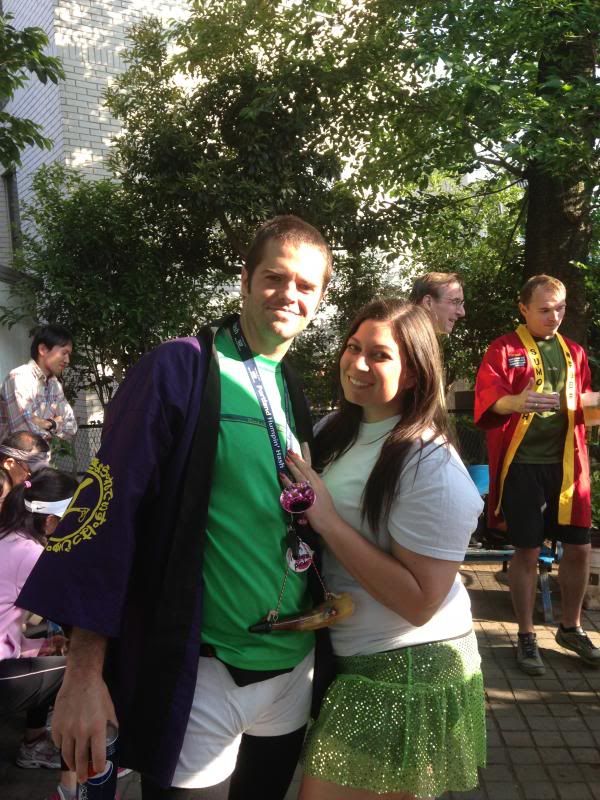 The run and party was thrown by my friends Kuang and Mai.
Mai and I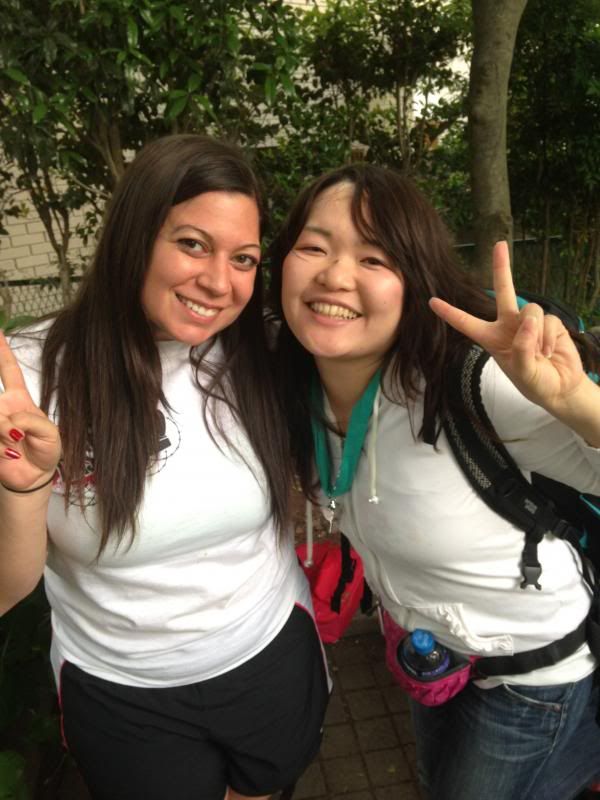 After the run, Kuang brought out a ton of delicious home made Mexican food. So good! Dan and I also made our GuacAMAZING. It was also Kuang's birthday that weekend, so I made him a cupcake cake in the spirit of the holiday!


I should add, that was the most phenomenal chocolate cupcake I've ever made. If anyone wants the recipe, give a holler and I'll post it!
With my running friend Yukie and coworker Erica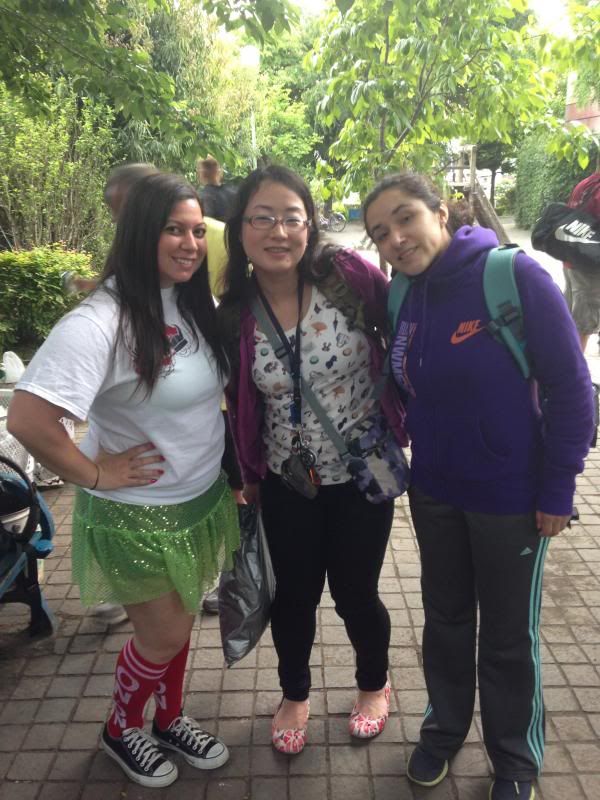 I thought I'd also share another snippet of a busy day with my visitors- going to the Tokyo Sky Tree
Brittany, Amanda and I with the Sky Tree during the day

The Sky Tree is the world's second tallest structure. It's also just really pretty!
Sky tree at night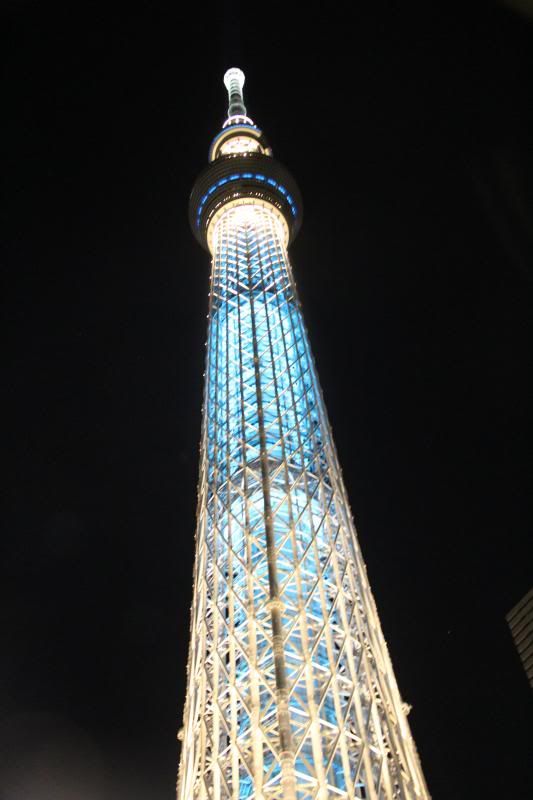 As you can imagine, the view was incredible. You pay to be taken to the observation deck, and once there you can pay a little extra to go up an additional 100 meters.
So we did just that! And look, even the elevators are cool! Exposed, lit-up elevator shafts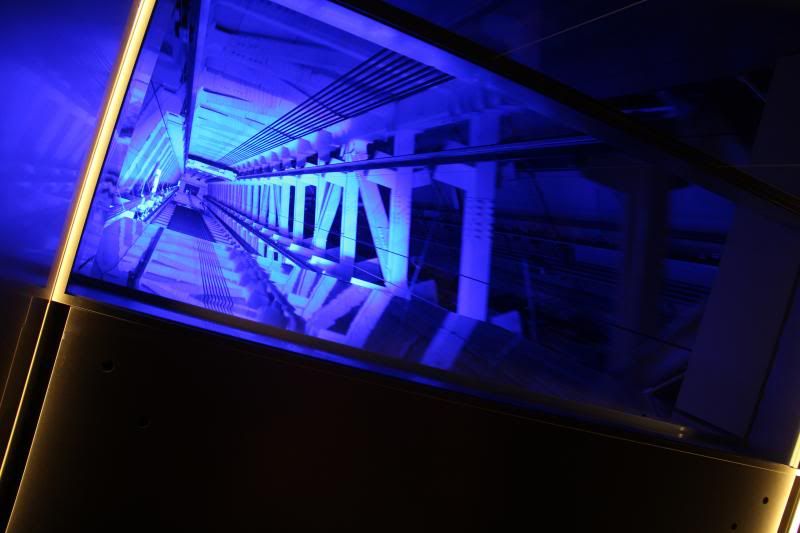 What's that in the distance? I found Disneyland, then waited til 9pm (only like 15 min) for the fireworks to start!!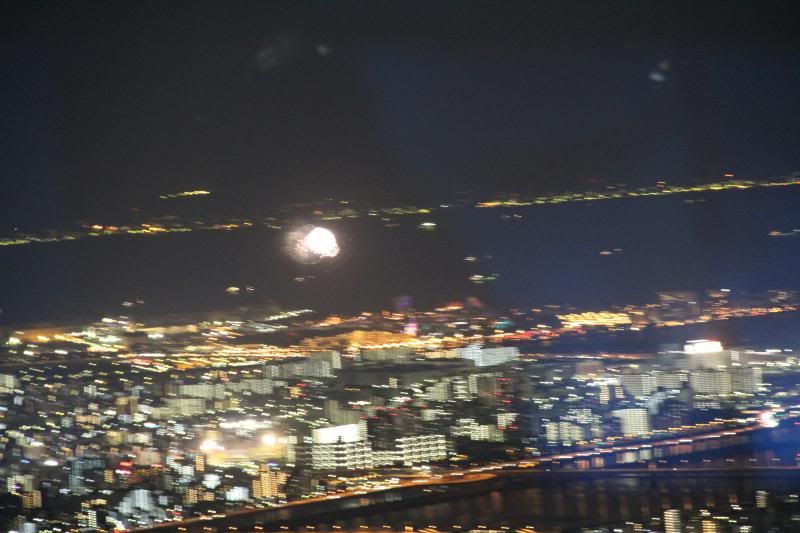 Dan and I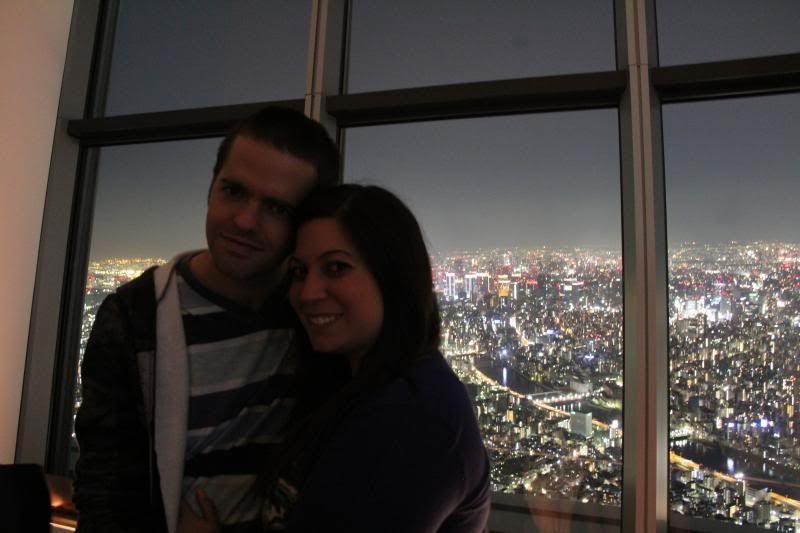 Tomorrow: running 5 miles then back to tanabata dance class! I'm excited because I haven't been since my friends arrived a few weeks ago. Will be good to see my dance pals again!