The past week has been a whirlwind of errands, parties, packing and goodbyes. Today I went back to the hospital to get my 6 stitches out, but the doctor could only take 1 out. I'm so irritated I have to not only go back, but it's the day I leave Japan! My to-do list is pretty full, but what's one more appointment?!
In the mean time, I was going through pictures on my old US phone and realized I never told the story of how I ended up deciding to move to Seattle. Yes, I've mentioned I want to get back into marketing, be near family and friends, run some races on my bucket list, but this has been quite the roller coaster since May 2013…
In May, Dan's stepmother asked me if I'd like to join her for the Princess Half Marathon at Disney World. I knew I was lacking the funds for another international trip (Dan and I had already committed to the Disney World marathon the month before), but I really wanted to try each Disney race once. I was talking about it with Dan, and agreed that while it would be fun, we can't afford the extra flight right now. That was when I first brought up the possibility of moving back.
I always knew I wouldn't stay as long as Dan here in Japan. But I had no idea what would give me that shove out of our nest here in Tokyo. Apparently it was the Princess half! At this point, I started entertaining ideas of moving to Orlando. I've always wanted to work for Disney, and have been pursuing marking jobs there for years. But alas, they prefer to promote within, and after speaking with many friends who work for "The Mouse", they all say it's best to get a foot in the door and work your way up.
So that was what I was determined to do! I decided I'd go to marathon weekend at Disney World January 2014, and stay there. But first, I gotta get a job there!
I went to Portland, Oregon in September to visit family, and applied to work retail at the parks while home. For the most part didn't tell anyone. My friends told me that getting hired at Disney depended on timing- sometimes they took everyone, and sometimes they just weren't looking for people. So I was pleasantly surprised when I got an online interview, and then an in-person interview! This was all happening really fast now, and they were interested in getting me out there by October, meaning I wouldn't return to Japan in a few weeks as planned. Coincidentally, my mother was moving from her home in Portland to Aliso Viejo, CA, and I was no longer able to keep my storage in her garage. I gathered up all my boxes from her house and Dan's mom's house, and sorted through it all.
My mom's living room was the crash pad for all my stuff. Until now she had no idea this chaos attacked her living room…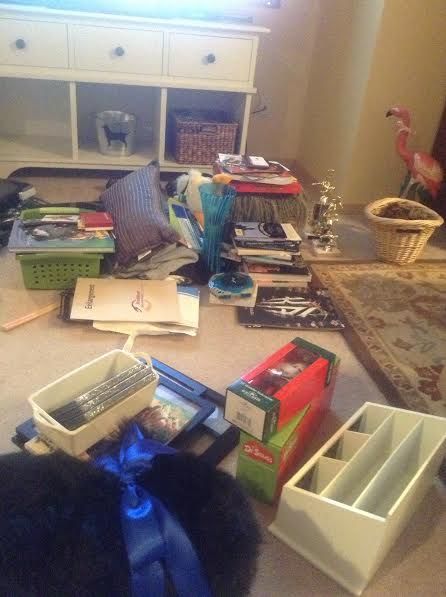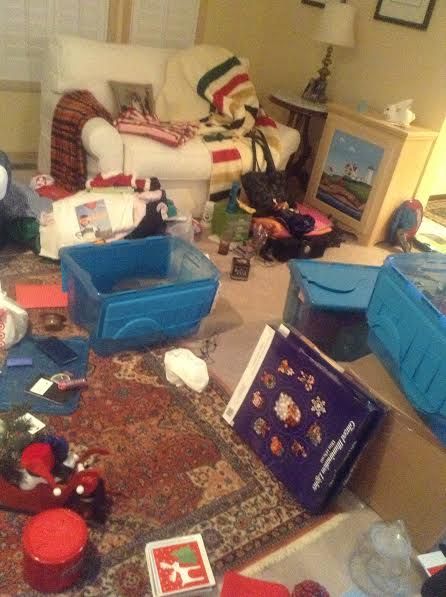 So much of it got given away! I guess I just needed time without it to realize I don't use most of it!
I flew out to Orlando and had my interview- I got the job pending my background check. Woohoo! I spent the next two days apartment hunting, which was exhausting. I got spoiled by my mom's GPS in her car, and I was constantly pulling over to reconfigure my Google Maps on my phone.
Weather at 9:45am. Steamy!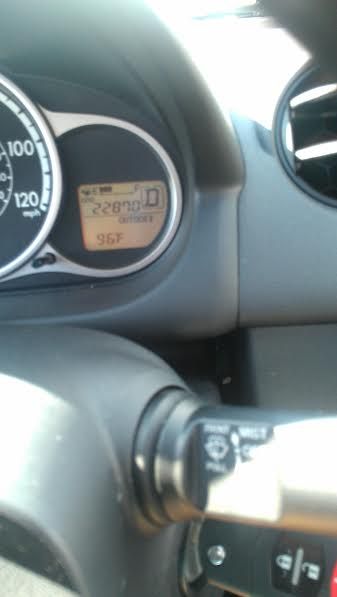 I found two apartments I really liked behind Magic Kingdom, but they were a little out of my price range. And when I say behind Magic Kingdom, I mean literally. This was one of the ways I could go home if I leased there!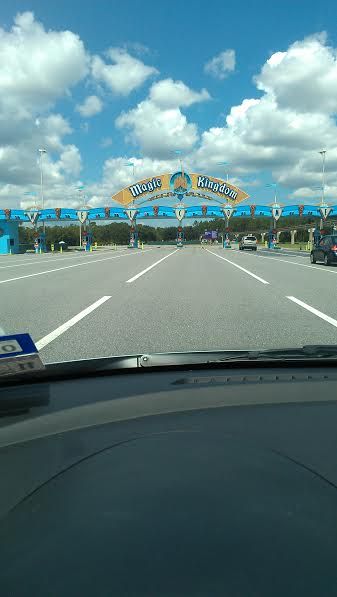 So, I was running into a problem. These apartments were new and beautiful, but came with a big price tag on the monthly rent. Also, let's cut to the chase- I'm selling souvenirs at Disney World. Minimum wage and only guaranteed 25 hours/ week to start. Things didn't look great, but I was determined to make it work!
I decided to mull things over with some ice cream with Rick and Sher. It was my first time meeting them, and they found me from my blog and Twitter! It was so nice to hang out with them while they happened to be in the area. I'll see Rick again soon, he's going Dopey at marathon weekend (5k, 10k, half marathon, full marathon)!
Sher, Rick and I at Beaches & Cream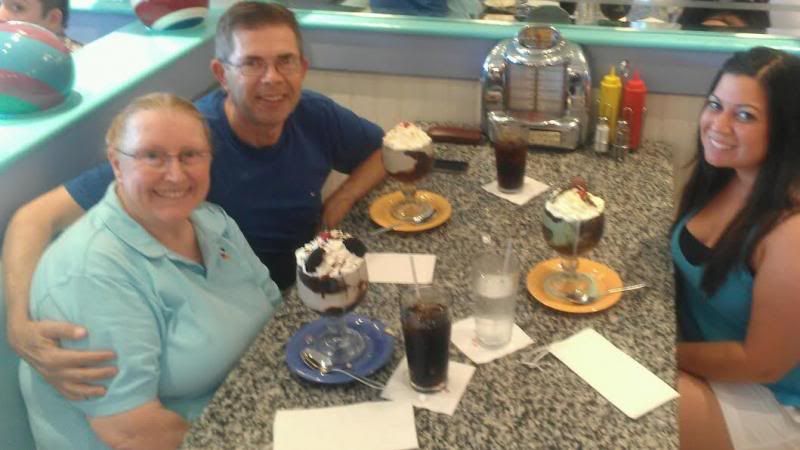 What was that in front of me? A giant mint, with fudge and caramel sundae.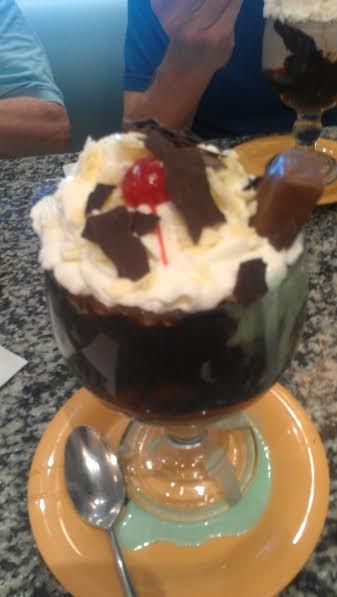 This pretty much concluded a very quick trip to Orlando. But of course, Laurel and a rental car on the road means I need to stop somewhere stupid, tacky, and/ or touristy. So I found…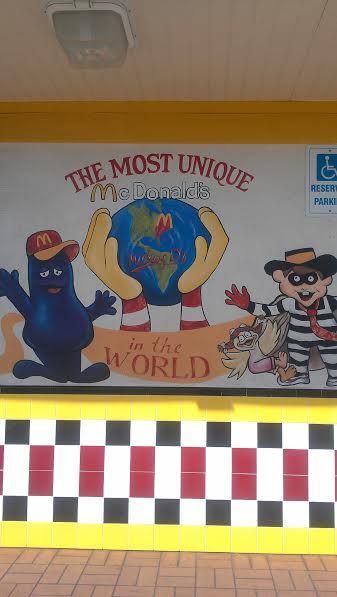 It's the World's Largest McDonalds, boasting an arcade, party center, exclusive menu and epic tunnel town. I got some McNuggets, said hello to Mac Tonight (there was a giant statue of him), and went on my merry way to catch a flight at MCO.
As all this was happening, Dan was grieving painfully in Tokyo over the death of his cousin Josh. While I was in Orlando he decided to fly into San Francisco for the funeral, so we were soon united. I spent a lot of time with Dan's family that week, and though the circumstances were less than favorable, it was so good to finally meet so many of them.
Dance party at Dan's cousin Val's house! Here's Dan's cousin Brenda and Aunt Carla, with Val's two kids Hailie and Jake, and Dan's cousin Becky's daughter Stella. I'm so sad it's blurry!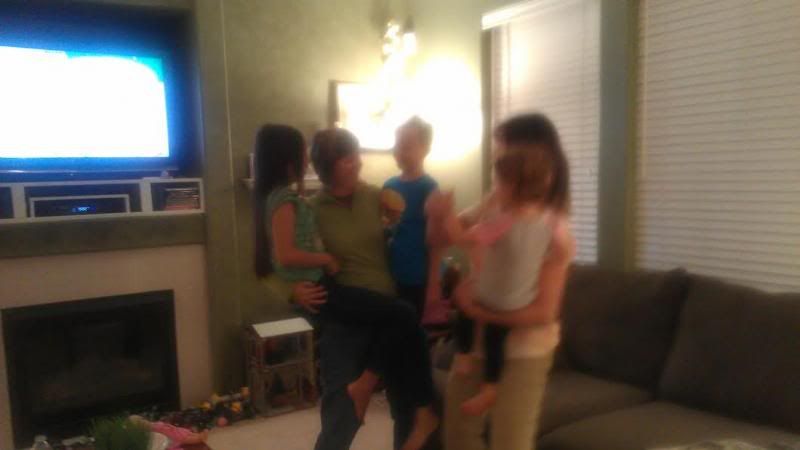 It was a day after Josh's funeral that Dan and I sat down and talked everything over. Even if I got a second job, I would still really be pushing to make ends meet on my own. Not to mention I need deposits, a car, insurance, a new cell phone, pretty much everything to get by in the States. We decided that it just wasn't practical. As much as we love Florida, it just didn't seem feasible, especially because I had no idea when I'd be able to get into some sort of marketing position. In light of the recent events with his family, we decided Seattle would be the plan for now. Nothing beats being close to family. Dan has a lot of family on the east side of Portland, and my sister's family is on the west side. And I already feel like I've missed so much!
When I moved to Japan, my nieces were 11. Now they're in high school!


And Nate, naturally, became a Space Ranger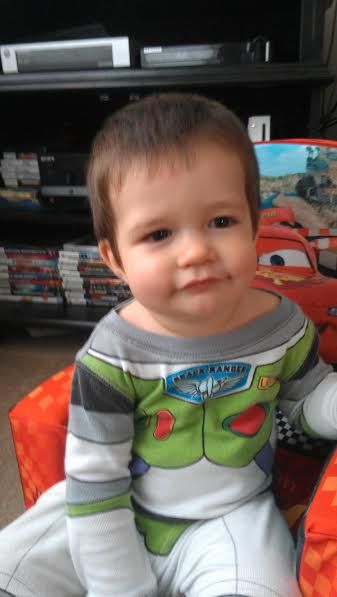 So when Dan went back to Tokyo, I got in touch with my bestest, belovedest friend Kelsey and inquired about taking up residency in her and her boyfriend Jim's home. She was thrilled to offer me a room, and the deal was done.
That's how I became Seattle-bound!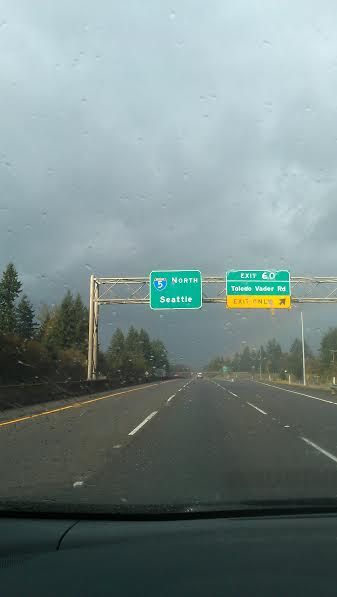 Kelsey waiting for me in the backyard. We're excited for reading dates with lemonade, as soon as I figure out which boxes contain my pitcher collection!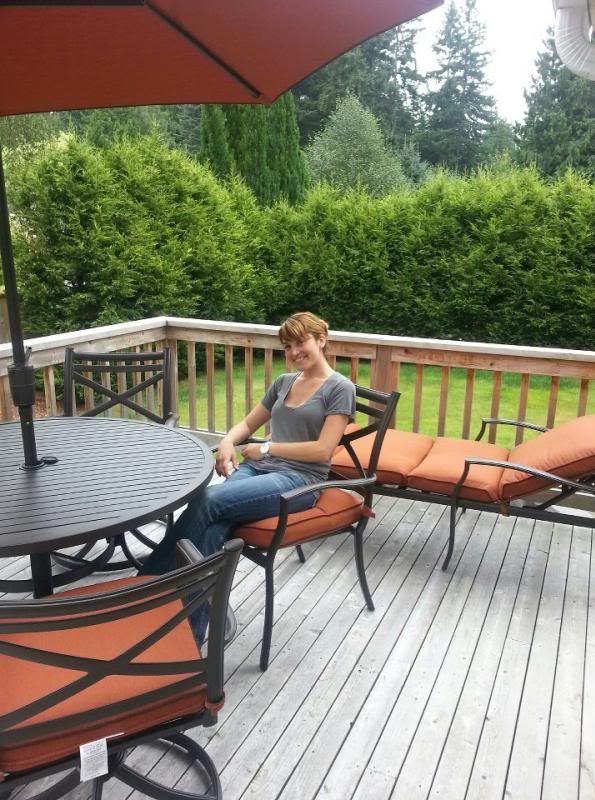 In the end, I'm really glad Disney didn't work out. At first I didn't think I'd care about not being able to say bye to friends, but this past weekend has been unforgettable. And even though returning to Japan was only for an extra 3 months, it's been so worth it!